The 2019 Peter Mark VIP Style Awards are just around the corner, and we're reminiscing on some of our favourite looks from last year!
Nominee for Favourite Irish Designer Helen Steele made an impact on the red carpet with her structured updo, and we caught up with Peter Mark hairstylist Suzie Dowling to find out how to recreate the stunning look!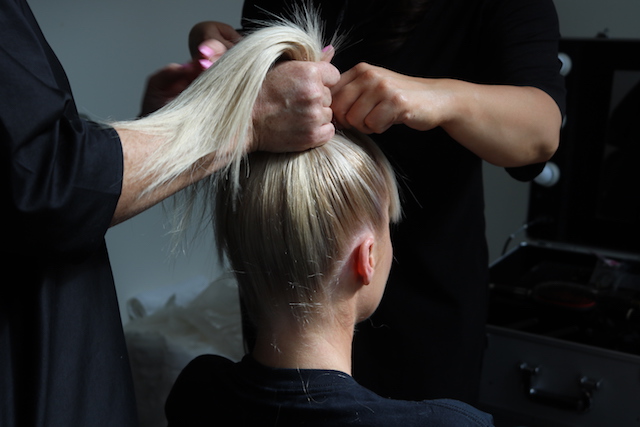 Helen Steele is famous for making some of the most incredible dresses in fashion, but at VIP & Peter Mark we love her just as much for having the boldest fringe in fashion!
Stylist Suzie created one of the most talked about hair looks at last year's Peter Mark VIP Style Awards with this amazing extended high ponytail.
Using Redken Iron Shape, Suzie first smoothed out Helen's hair to get that sleek polished look. Then using L'Oreal Elnett, she brushed the hair up into a high pony using the Peter Mark Air Motion de-tangling brush for added control.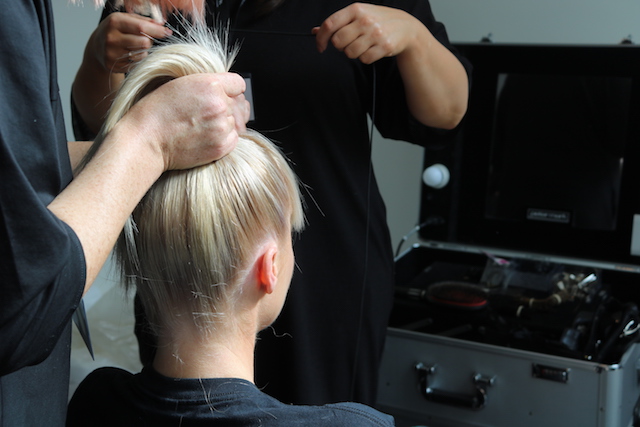 When the pony was in position, she wrapped the based using elastic to give the look that seriously high fashion edge and finished with Redken Pure Force Strong Hold Spray.
Suzie's Top Tip:
Use a really light spray throughout. Getting your hair tacky enough to give you control but not sticky enough to allow you to adjust as you go is a problem lots of clients face when creating a ponytail!
Peter Mark is the title sponsor of the Style Awards. Check out the nominees, and cast your vote for Ireland's most stylish celebs here!