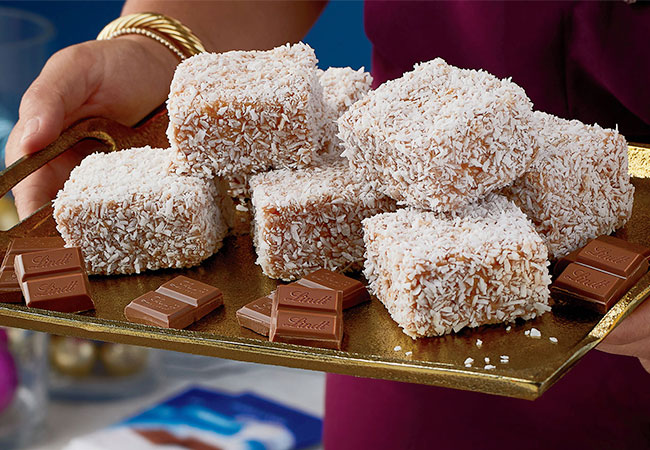 Fancy making a treat the whole family will devour? You need to try these milk chocolate lamingtons. Enjoy a luxurious Lindt twist on this tropical Australian classic featuring a delicate, light sponge encased in smooth and creamy milk chocolate, sprinkled with sweet coconut.
This recipe makes 24 squares and here's everything you need:
200 g caster sugar
5 large eggs
2 tsp vanilla extract
120 g plain flour
1 tsp baking powder
Pinch of salt
60 g unsalted butter, melted and cooled
To decorate:
100 g Lindt EXCELLENCE Extra Creamy, chopped
180 ml full-fat milk
500 g icing sugar
270 g desiccated coconut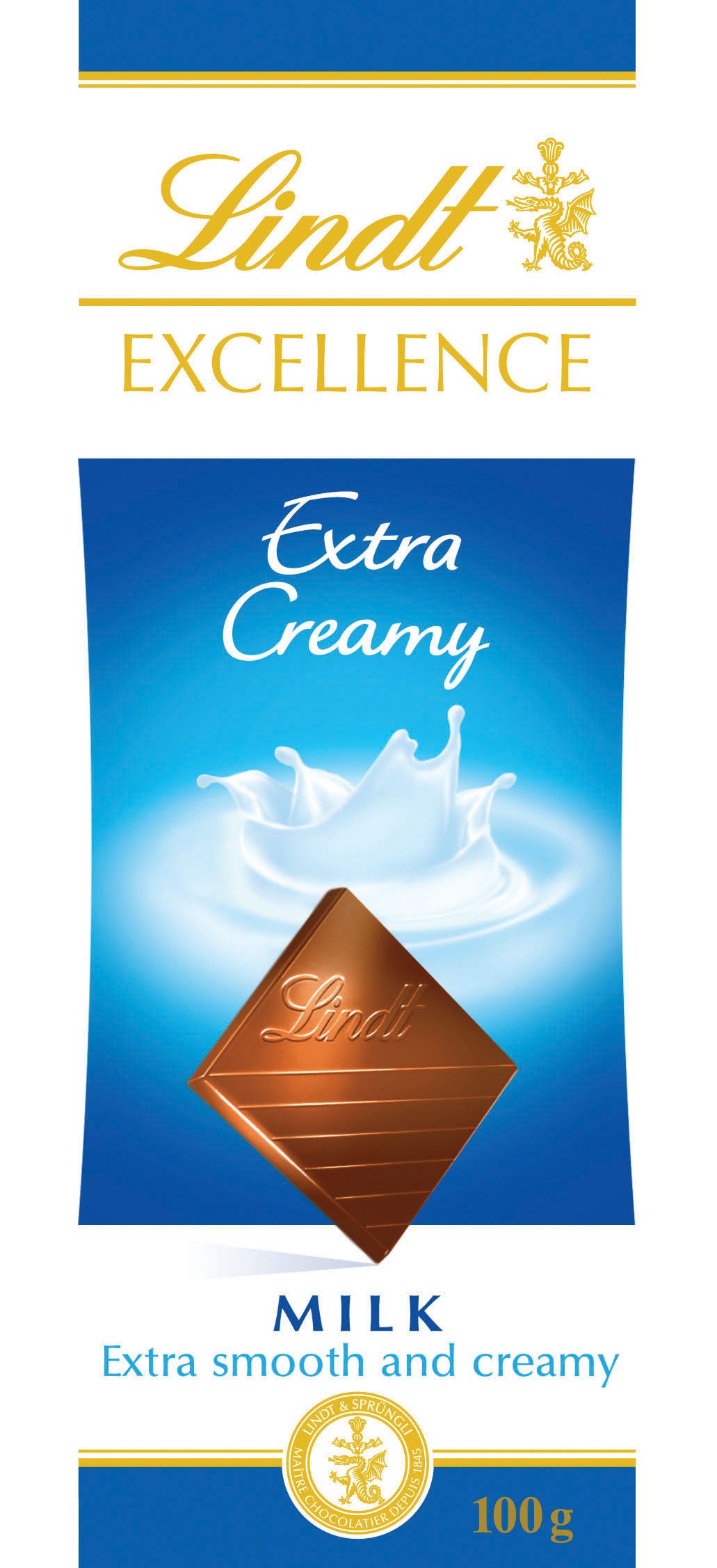 Method:
Preheat the oven 180°C/160 Fan/Gas 4. Grease and line a 23 x 33-cm / 9 x 13-inch traybake tin with greaseproof paper.
In the bowl of a stand mixer, mix together the sugar, eggs and vanilla extract on high speed for about 10 minutes or until tripled in volume.
In a separate bowl sift together the flour, baking powder and salt.
Using a spatula, fold into the egg mix, followed by the melted butter – try to keep in as much air as possible.
Pour into the prepared tin and smooth over the top. Bake in the oven for 30 minutes or until golden and a skewer inserted into the centre comes out clean. Leave to cool in the tin.
Meanwhile make the icing: Place the chopped chocolate into a large heat-proof bowl and set aside. Pour the milk into a saucepan and bring to a simmer. Remove from the heat and pour over the chopped chocolate, whisking until melted. Whisk in the icing sugar until smooth. Leave to cool.
When the cake is cool, remove from the tin and slice into 24 equal-sized pieces (about 5 cm square).
Tip the desiccated coconut onto a baking sheet. Dip a cake square in the cooled icing, coating all sides, and let the excess drip off. Coat square in the desiccated coconut and place on a wire rack set over a baking sheet. Continue with remaining squares.
Chill for about 30 minutes or until the icing has set.