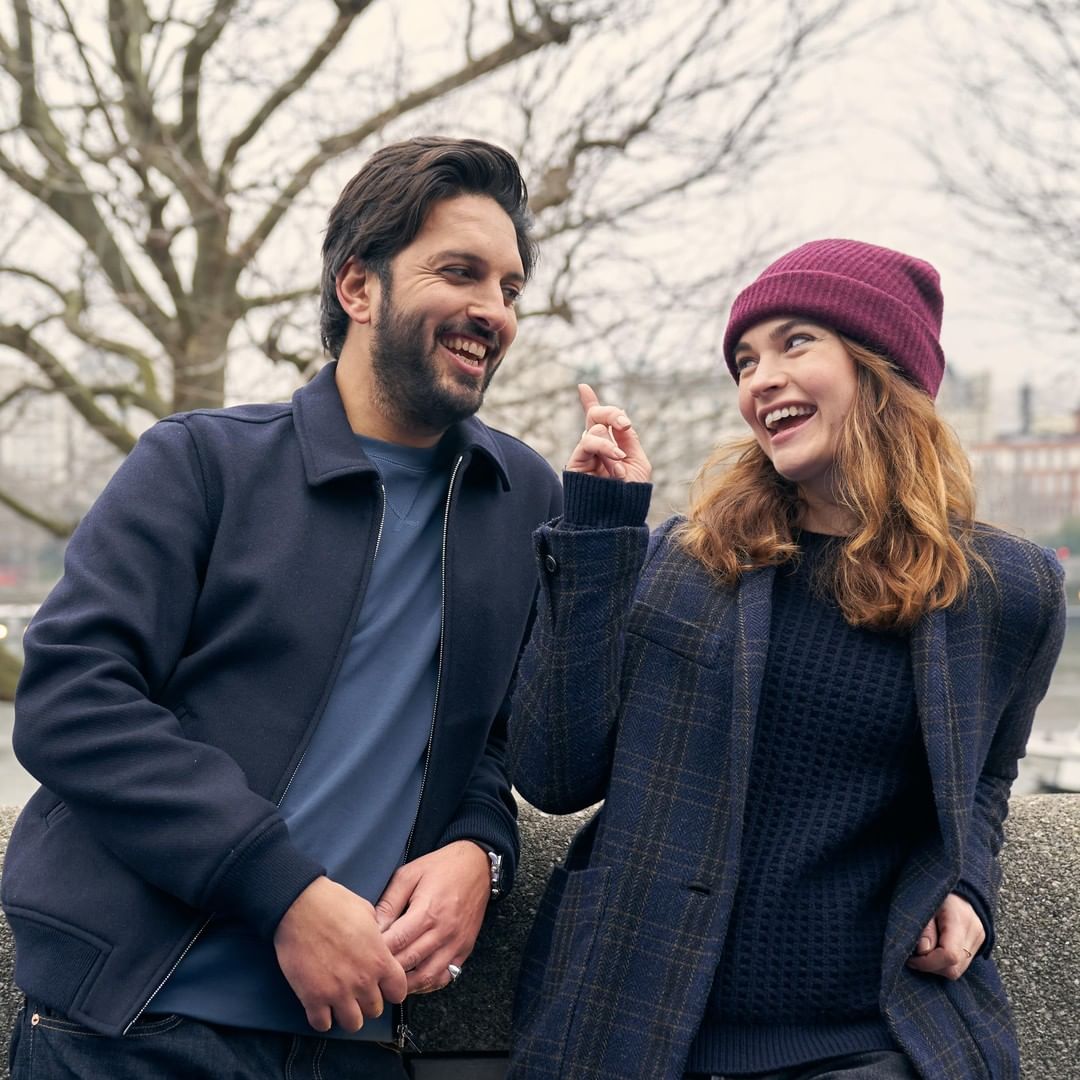 How did everyone spend their Valentine's Day week?
Were you treated to a romantic night out or are you spending the weekend listening to Niall Horan's new single?
Well we here at VIP HQ have definitely been blasting Heaven on repeat. We're sorry to our neighbours.
Here's what we've been up to this week.
Staff Writer Anja is loving…What's Love Got To Do With It?
You really can't beat a good rom-com so when I got the opportunity to attend a preview screening of What's Love Got To Do With It? I instantly jumped at the chance! Starring Lily James, Shazad Latif and Emma Thompson to name but a few, the movie centres around documentary maker Zoe, (Lily James) and childhood friend and neighbour Kaz (Shazad Latif), as they navigate finding love in today's world.
Kaz has however decided to follow his parents' example and opt for an arranged (or "assisted") marriage to a bride from Pakistan. Zoe then gets the clever idea of filming his journey and making it into a documentary. Throw in a few laughs and the occasional tear, and you've got the perfect feel-good movie! (It's good tears, trust me.)
It's also from the producers of Bridget Jones's Diary and Love Actually so you know it's going to be a good one.
You can catch What's Love Got To Do With It? in Irish cinemas from the 24th of February!
Weekend editor Sláine is loving…Rihanna's Halftime Show
View this post on Instagram

So in total honesty, I'm not the biggest Super Bowl Halftime show fan. Don't get me wrong, I get they're massive productions with some of the world's most talented performers. But considering the fact that in Ireland, you'll be watching in the early A.M. and have to sit through a sport most of us know nothing about…well it better be a great performance! So most normally disappoint, but not this year's halftime show.
The one and only Rihanna took to the stage for the first time in seven years, to put on the show of the century. She made headlines by announcing her second pregnancy…and promoting her beauty brand, Fenty, from the stage. But honestly, it was her performance which deserves all of the attention. RiRi performed a medley of her greatest hits, and by god, does she have a LOT. Overall it was full of nostalgia and genuinely so good to see her performing again.
So halftime show 2023-absolute perfection. Will I be watching next year? ….Yeah, probably not unless Rihanna decides to make it an annual gig.
Digital Editor Bronwyn is loving… self-care
I am once again back to talk about my journey to becoming a skincare goddess. It will, in fact, never happen.
The thing about skincare is that it is usually expensive. And if it's a product that doesn't work then you end up basically just throwing your money away. You don't want irritation or breakouts or rashes on your face.
So I was delighted to try out Penneys latest skincare launch, The Expert Edit which was created by Simone Gannon AKA SimoneScribes. The collection includes 10 products, with all but one facial tool costing €5 or less.
It consists of a facial cleanser, moisturiser, SPF, eye cream, facial oil, sheet mask, and a range of serums to choose from. So you can play around with the products without breaking the bank and find something that works for you.
Oh, and I will be blaring Heaven by Niall Horan as loud as I can whilst doing my skincare routine.