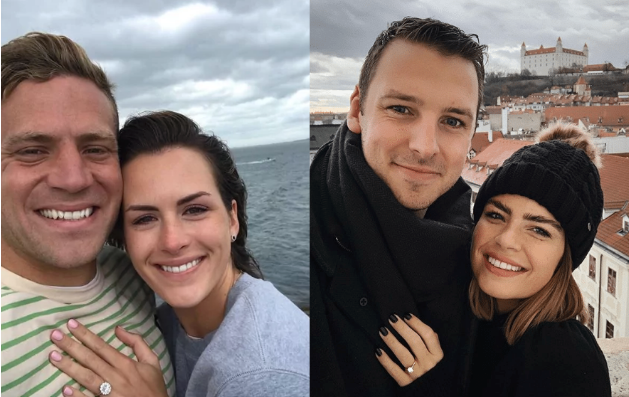 It was a year of love and happiness for a whole host of our favourite celebs, who announced their engagements in 2019. 
From romantic proposals in New York, Dubai and Sicily, to sweet moments closer to home, there's been no end of grand gestures over the last twelve months.
Bonnie Ryan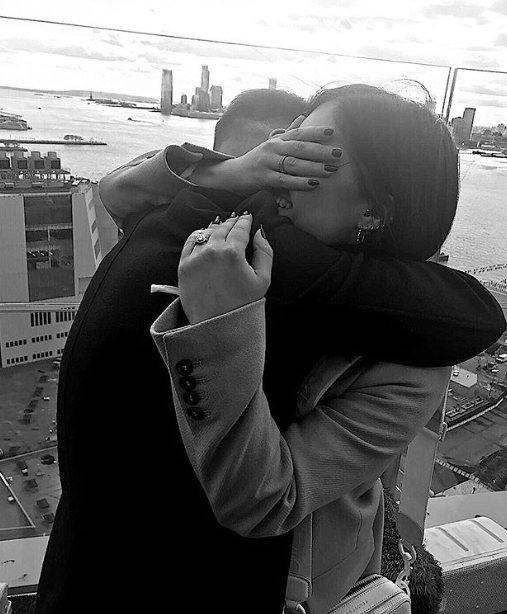 It was a trip she'll never forget, as Bonnie Ryan's long-term love John popped the question in New York last month.
The pair, who have been together for over a decade, bought their first house together just weeks before he got down on one knee.
Jordi Murphy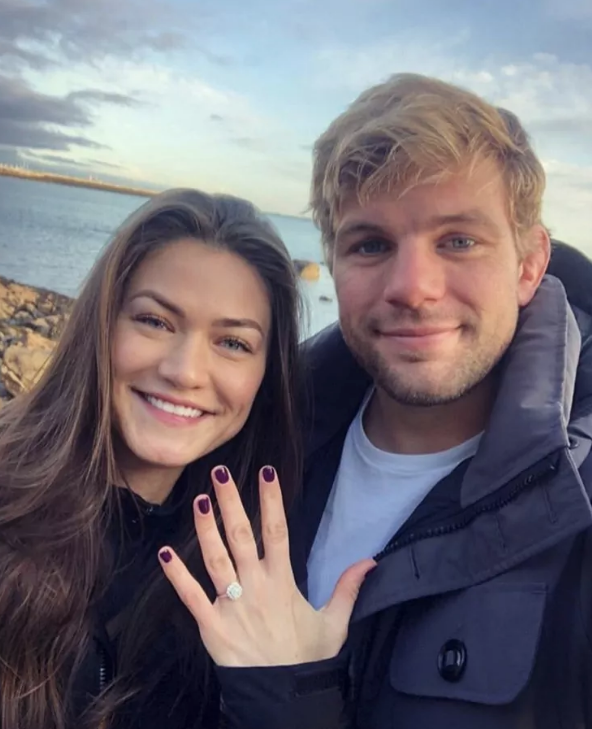 During a stroll along Sandycove beach last month, rugby star Jordi Murphy asked Laura Finnegan to marry him, to which she immediately said yes.
Following the romantic proposal, the pair took some time out in Mount Juliet Estate, where they marked the good news.
Mark Feehily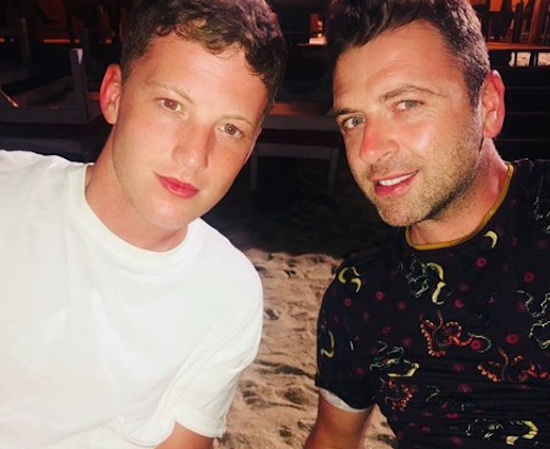 Kicking off 2019 in style, Mark Feehily and Cailean O'Neill announced that they got engaged while on holidays in the Maldives.
It's been an incredible twelve months for the pair, who also recently welcomed their first child to the world, via surrogacy.
Lauren Arthurs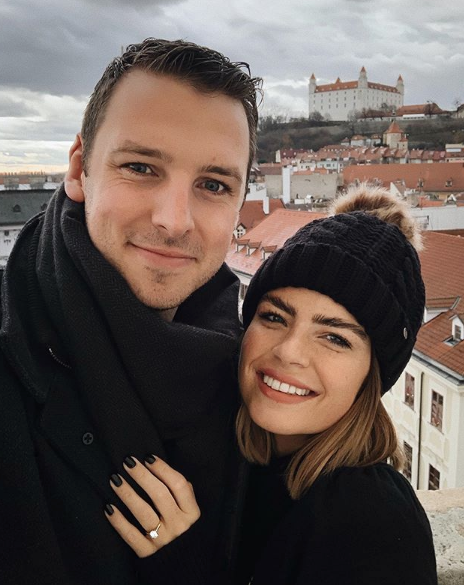 While enjoying a romantic getaway in Sicily, Lauren Arthurs' boyfriend John O'Flynn got down on one knee, and asked her to marry him.
Sharing a gorgeous snap of the proposal, she said, "Yes, from the bottom of my heart. 13 years together and here's to forever my childhood sweetheart."
Tracy Clifford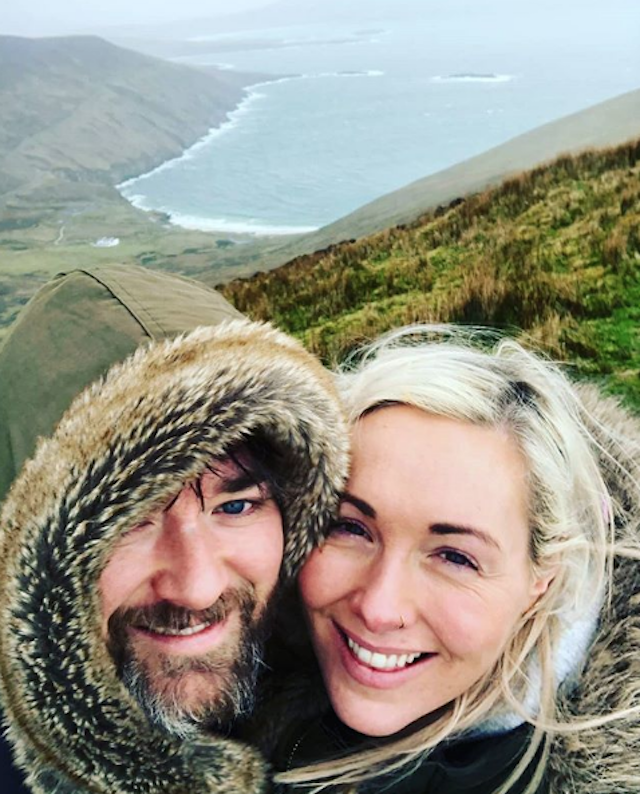 Wedding bells are ringing for Tracy Clifford, after her boyfriend Mark popped the question in February. The pair were enjoying a break away, when he decided to ask Tracy to marry him.
"It happened on top of the cliffs overlooking Keem Bay in Achill Island," she told VIP Magazine. "We had spoken about plans to marry so that part wasn't a surprise – but I didn't think he'd have the ring! So it was lovely."
Dawn and Dale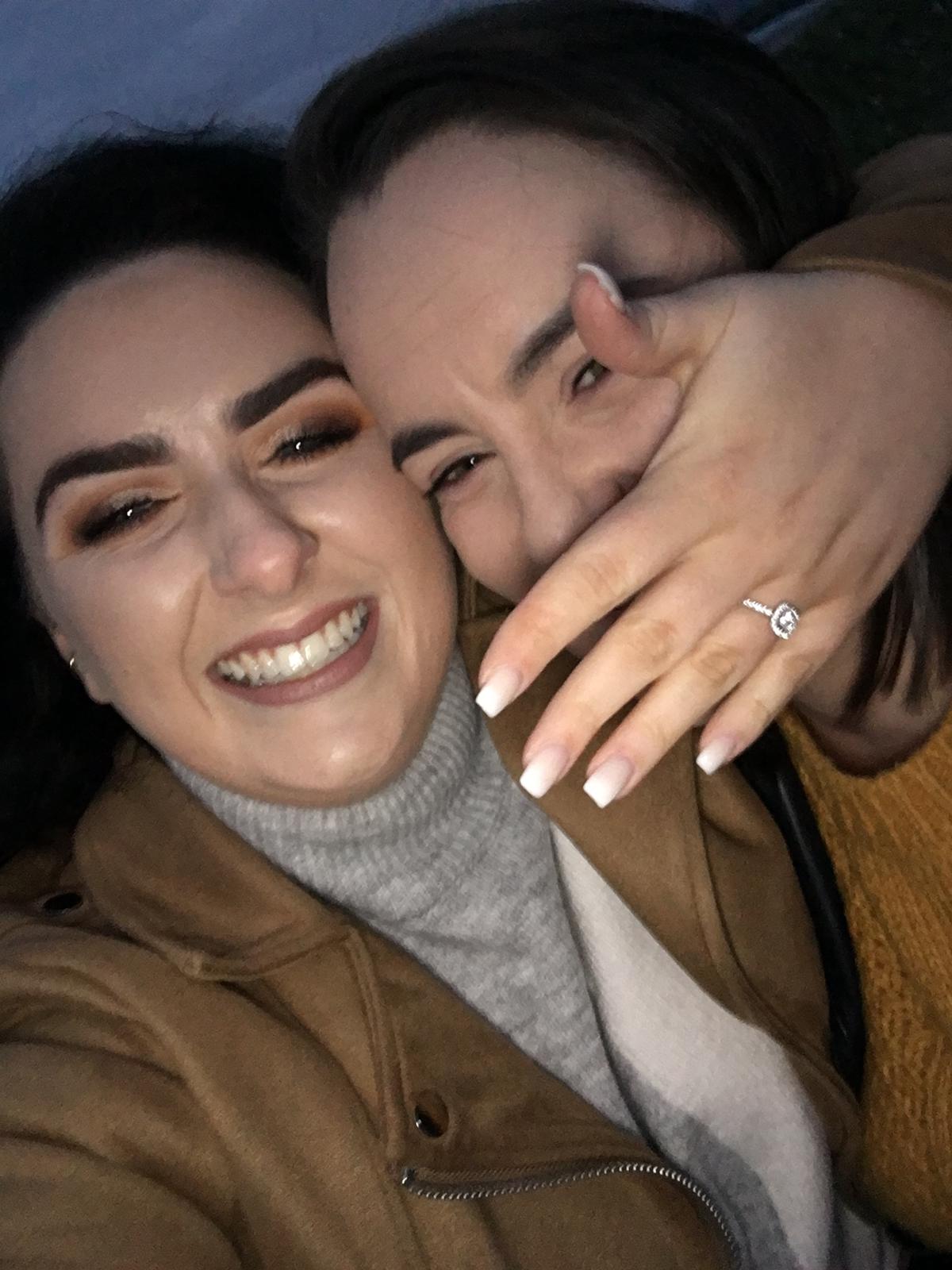 Huge celebrations were in order for Gogglebox Ireland stars Dawn and Dale, who announced their engagement in October.
The happy couple, who have been together for eight years, were enjoying a trip in Connemara, when Dawn decided to pop the question.
"I'd planned to propose for a long time but wanted to wait for the perfect opportunity… and for Dale to be caught off guard," Dawn said. "I asked Dale's dad for his blessing beforehand and he laughed and said he'd gladly let me take her off his hands! Felt like my heart was going to explode with excitement on the day of it"
James Tracy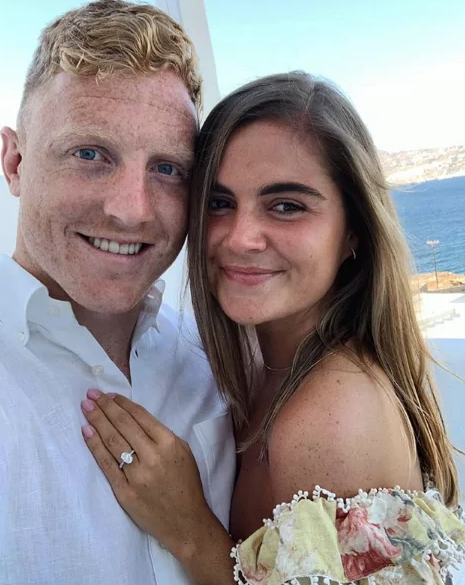 Enjoying a Greek getaway, Irish rugby star James Tracy got down on one knee, asking his other half Ashely Doyle to marry him.
Sharing a loved-up snap of the pair, James said, "Mykonos has been good to us."
Ian Madigan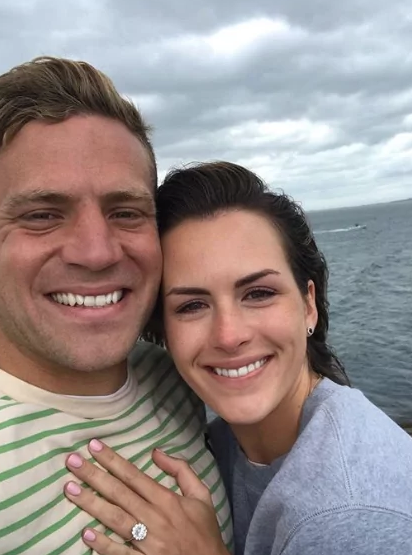 Former Irish rugby ace Ian Madigan asked his long-term love Anna Kirwan to marry him during a romantic stroll in Dublin over the summer.
The beautiful bride-to-be beamed, "21.07.19 When my dreams came true. I walked down Dun Laoghaire Pier as your girlfriend and walked back as your fiancée! I said YES to the love of my life. Happiest girl in the world right now."
Paddy Andrews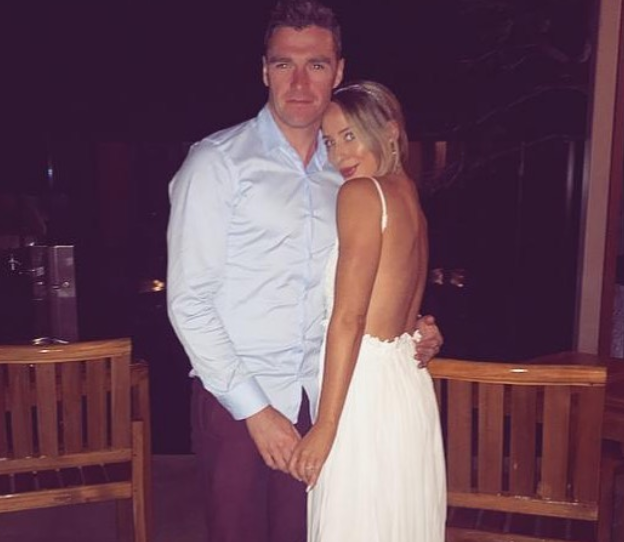 While on a Stateside trip abroad, Dublin footballer Paddy Andrews proposed to his girlfriend Doireann.
"I choo-choo-choose you…" Paddy said alongside a pic of the pair.
Charlene McKenna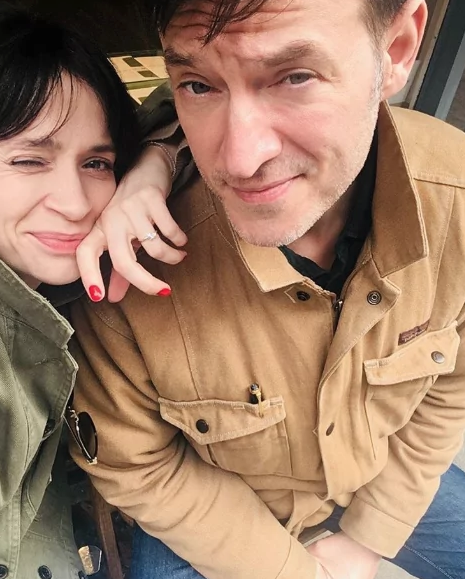 Charlene McKenna announced her engagement to former co-star Adam Rothernberg in March of this year. The pair appeared together in Ripper Street from 2012 to 2016 and fell hopelessly in love. 
"Adam is just one of the smartest and most talented people I have ever met, and he's an amazing anchor for this acting world we're in," she told the Independent. "He's older than me so that's very grounding because he has no interest in the hype, as he has kind of been there and done that."
TJ Reid and Niamh de Brûn
A romantic break in the Europe Hotel in Kerry was made all the more magical, as Kilkenny hurler TJ Reid asked Niamh de Brûn to marry him.
Sharing a snap of the pair looking happier than ever, perched on a bed covered in rose petals, the sports star said, "Let the celebrations continue. Cheers to my wife to be!"
Sinead O'Carroll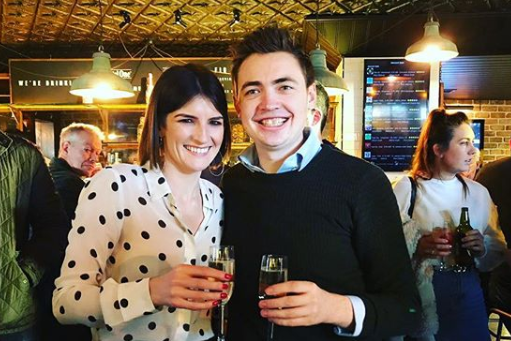 Broadcaster Sinead O'Carrol announced her engagement to other half Lorcan Nyhan at the beginning of 2019. Showing off the gorgeous sparkler, Sinead said, "Lorcan and I making it official!"
Peter O'Mahoney
Enjoying a trip abroad with the Irish rugby team and their families, sports star Peter O'Mahoney asked his girlfriend of six years to be his wife.
"And I was beginning to think that knee couldn't bend," Jessica joked. "What a great way to end a week we will never forget with a fabulous crew of friends!"