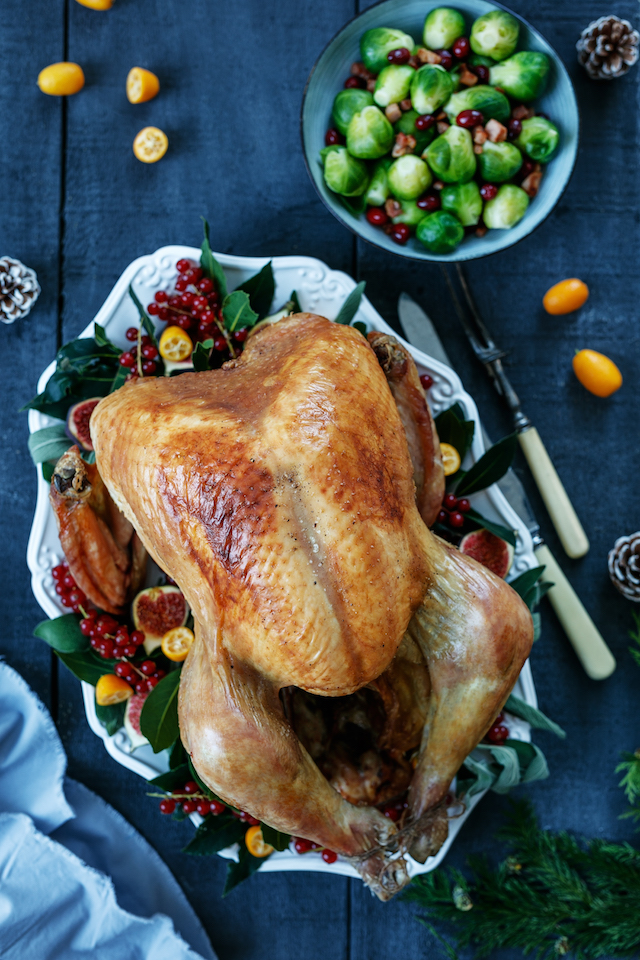 It's the meal you have waited for all year, and you need to get it right! Whether you're cooking for yourself or 15, the pressure can be overwhelming – but fear not, Irish food blogger and Lidl lover Caitriona Redmond is here to help.
The turkey is no doubt the star of the show so best give it the love it deserves. At Lidl their turkeys are carefully selected for their superior taste, ensuring only the best for your table this Christmas – and all at prices you'll want to gobble up.
So now that you've got the perfect Turkey, here's how to cook it, ensuring you have the most hassle-free, and delicious Christmas meal yet!
1. Preheat your oven to 220° C. Place your turkey on a roasting tray, remove the neck and giblets from the cavity and tuck the wings underneath the bird to keep it in place.
2. Stuff the cavity with a quartered onion, a crushed bulb of garlic, a halved lemon, and sprigs of rosemary, sage and thyme.
3. Brush the outside of the turkey liberally with butter and season with plenty of salt and pepper. Then cover it loosely with a sheet of foil and place it in the oven to roast. Reduce the temperature to 180°C after 20 mins. Remove the foil for the last 25 mins.
4. Cooking time depends on the weight of the turkey but a general rule is to cook it for 45 mins per kilo, plus an extra 25 mins at the end. To be sure that your turkey is cooked, use a meat thermometer. The temperature should read at a minimum of 82°C in the thigh. The juices should also run clear when the meat is pierced.
5. Finally, you need to allow your turkey to rest for 15 minutes before carving. Enjoy!