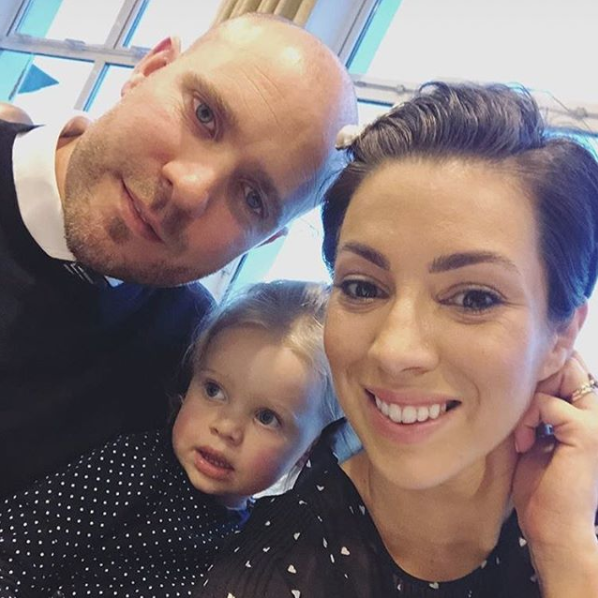 Georgie Crawford has paid a touching tribute to her little girl as she turned two over the weekend.
The 98fm star said that she feels as though her little family have 'turned a corner in the last couple of weeks'.
Georgie battled breast cancer over the course of 2018 and finished her chemo treatment in May.
The mum-of-one previously revealed that she was breastfeeding her baby daughter when she found a lump on her breast.
In an adorable post to her little girl, she thanks Pia for her 'smiles and cuddles'.
"Happy 2nd birthday to the light of our lives!! Thank you for guiding me through the last 2 years with smiles and cuddles and so much love Pia!" she said.
Now almost two years after her diagnosis, the radio host says things are on the up.
"I really feel like as a family we've turned a corner in the last couple of weeks. Things finally feel like they're coming together again and we wake up everyday feeling happy with so many plans for the future," she added.
The couple celebrated with a sweet birthday party with family and friends.
"I can't believe my baby is 2. Yesterday was such a special day with everyone we love so much," she said.