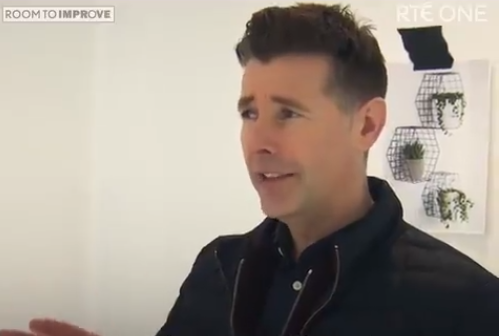 This season of RTE's Room To Improve has been one of the most entertaining yet, and last night's episode was no different.
Whether it's budget worries, difference of opinions, or just another brick argument, Dermot Bannon has been keeping the nation tuned in every Sunday night.
Last night saw couple Cliona and Michael set out to do up their family home, and there was no shortage of talking points. Here's what twitter had to say!
Well. The outside looks lovely. And sure each to their own #roomtoimprove

— Colette Sexton (@colette_sexton) March 18, 2018
The builder on #RoomToImprove reminds me of Father Billy O'Dwyer.
"Will we have a wager?"
"How much?"
"TWO THOUSAND! I can handle it, Ted!" pic.twitter.com/9qUzKfjI2M

— Dave Moore (@DaveTodayFM) March 18, 2018
We really should make #roomtoimprove and @DermotBannon some sort of official National mood enhancer. Always lifts our spirits

— Anne Mc Coy (@annemccoy) March 18, 2018
Things more likely to happen than Dermot sticking to the budget:
– Being struck by lightning after winning the lotto
– Finding Shergar
– Mayo winning Sam #roomtoimprove

— Siobhán Doyle (@thekickart) March 18, 2018
How Dermot was hoping the mural turned out #roomtoimprove pic.twitter.com/DxvBWOs5n9

— Graham Patchell (@GrahamPatchell) March 18, 2018
The brick debacle continues #roomtoimprove pic.twitter.com/JWZgcL7cRK

— Shellers Ní M (@shellsbells_XD) March 18, 2018
Does he automatically say "thats a bit tight" no matter what budget he is given? #roomtoimprove

— Baynes (@baynes) March 18, 2018
The last time a brick has played such an integral role on Irish TV #RoomToImprove #FatherTed pic.twitter.com/wzbz80P2Yr

— Adam Davis (@ajdavis90) March 18, 2018
We can't wait for next week's episode!