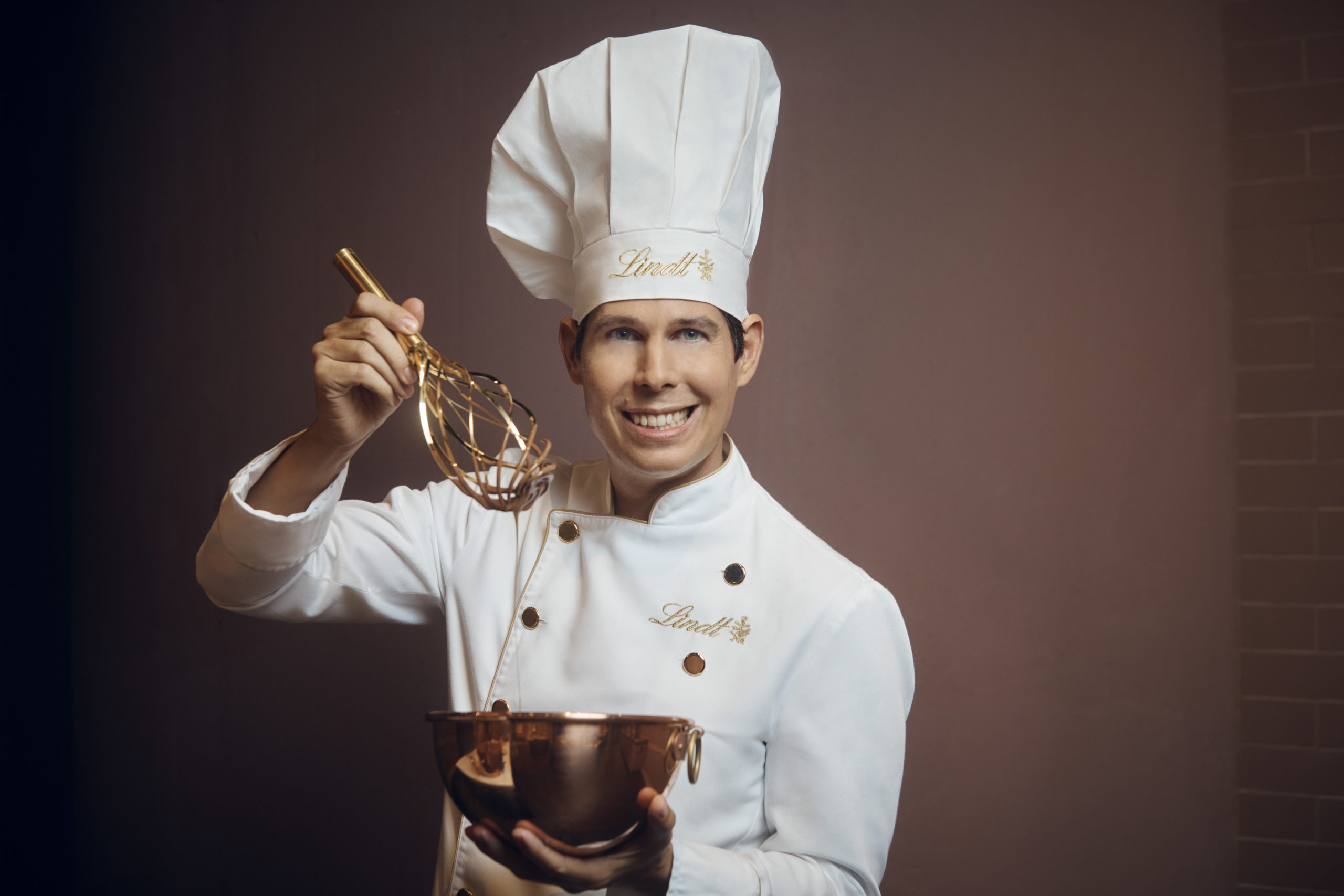 This Valentine's Day is going to look a little different to years gone by, so grab your bubble buddy and make the most of it with these gorgeous wine and Lindt EXCELLENCE dark chocolate pairings.
Chocolate and wine have a lot in common. For instance, just as the flavour profile of wine varies depending on its region (a California cabernet tastes different from a cabernet from Bourgogne), the flavour profile of a cocoa bean varies depending on where in the world it's grown. That's why pairing a glass of wine with your favourite Lindt EXCELLENCE bar can elevate your tasting experience. Set your palate with a small sip of wine first. After a few seconds, take a bite of the dark chocolate, allowing it to melt and warm up on the palate. Then, take another larger sip of wine and enjoy!
"I really think that opposites attract when it comes to pairing chocolate. Consider it a sensory experience; you need to think about textures, flavours and temperatures when you're tasting," says Stefan Bruderer, Lindt Master Chocolatier.
Pink is the colour of romance…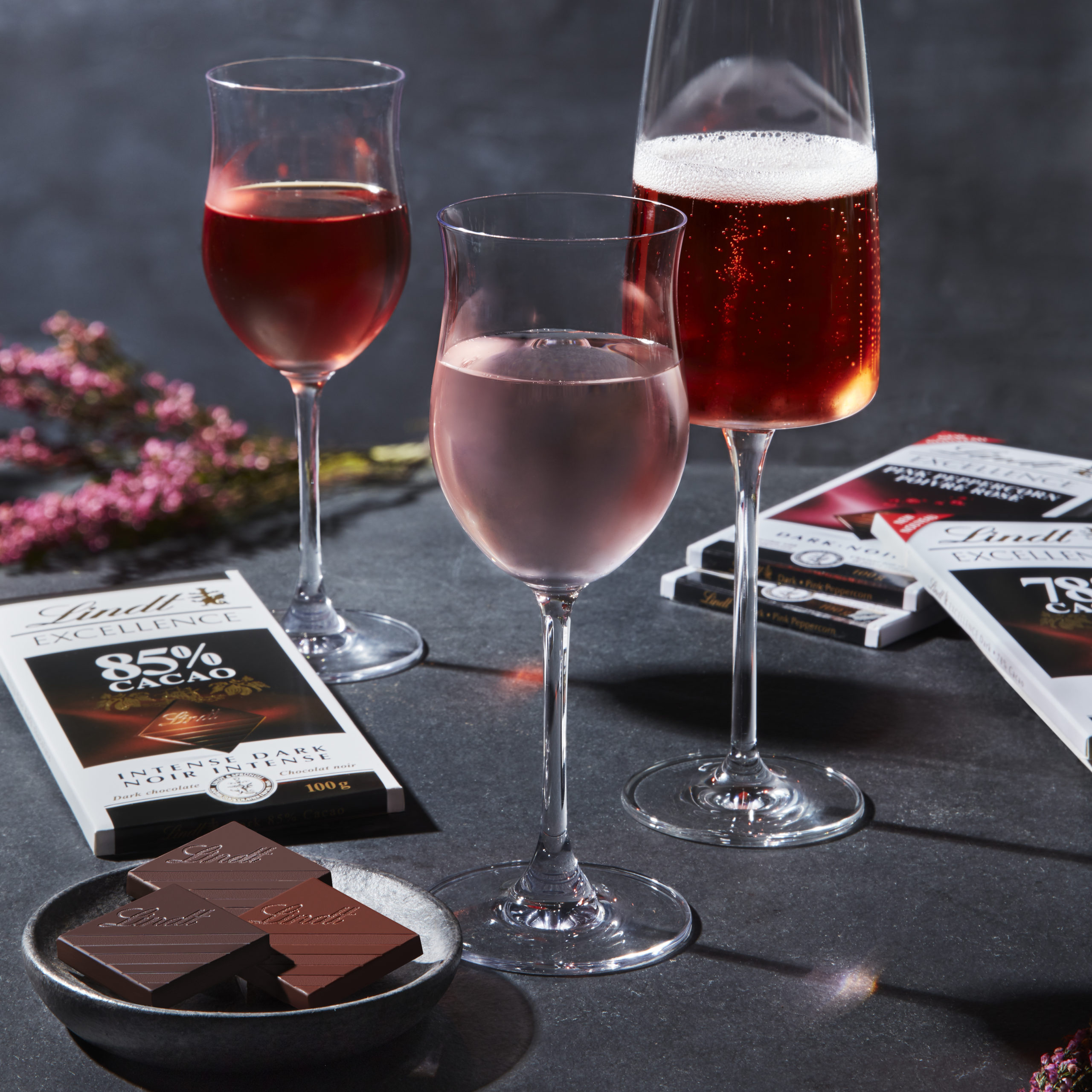 Pairing chocolate and rosé sounds like the best idea since pairing chocolate and strawberries. Always balance the sugar level in your chocolate with a rosé that is sweeter in comparison. A sweet chocolate can make a dry rosé taste sour, so this makes dark chocolate an ideal match for blush-style wines.
You can try Lindt EXCELLENCE 85% Cacao with a Spanish rosé, many of which are made from Garnacha or Tempranillo grapes and are often very fruity with aromas of fresh strawberry, plum and cherry.
Red is the colour of love…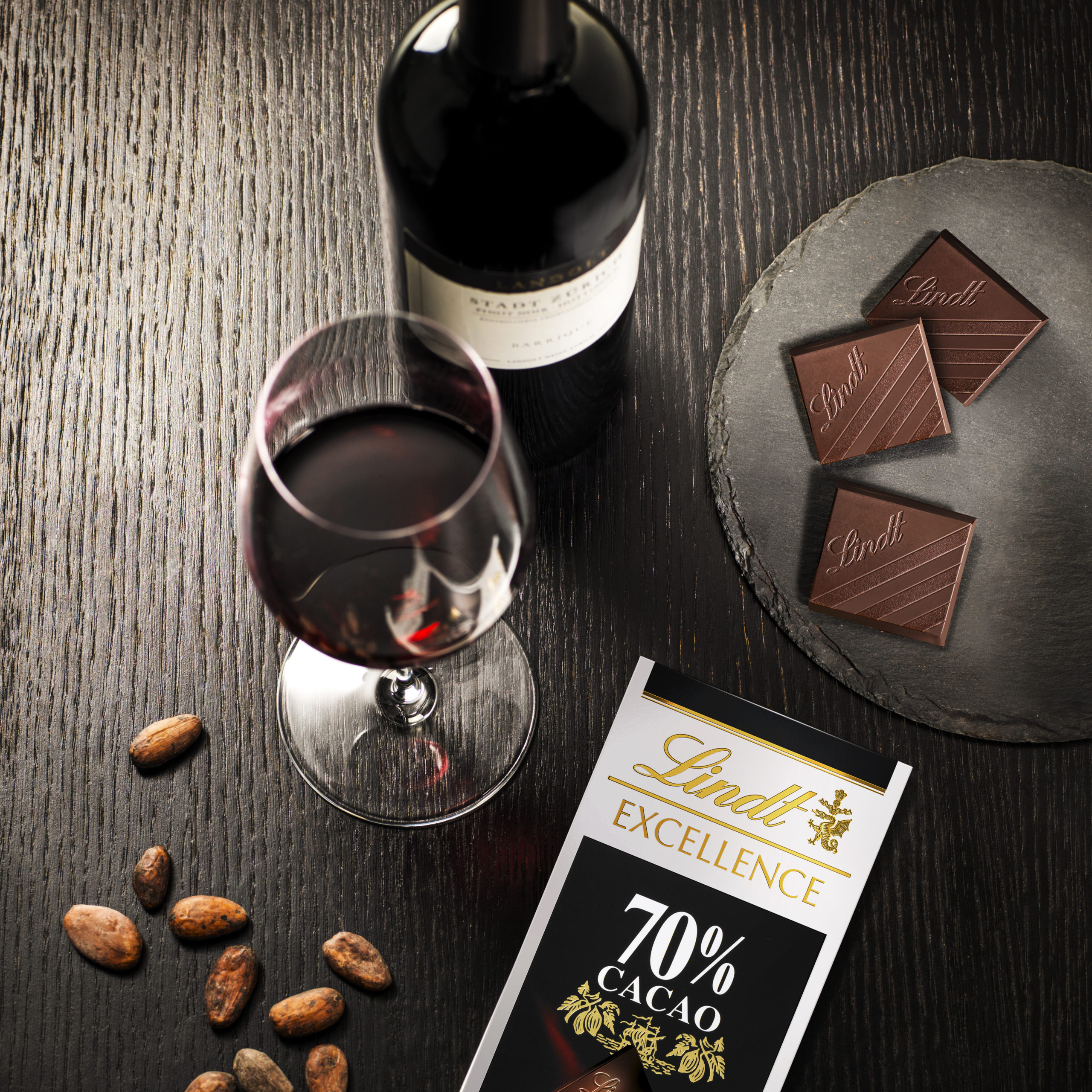 Lindt EXCELLENCE 70% is a full bodied dark chocolate, masterfully balanced to be strong yet not too intense. Its delicately fragrant, smooth cocoa flavour has subtle fruit and floral undertones and hints of vanilla. Select a wine with red fruit characters to add an extra dimension to the dark chocolate.
Look for a Merlot which are soft, featuring dark red fruit and chocolate notes, or a Cabernet Sauvignon. Look for New World Cabernets (from Australia, California and Chile) which feature cassis and red cherry notes as their main markers. They also often feature hints of coconut and roasted nuts.
Orange is a zesty alternative…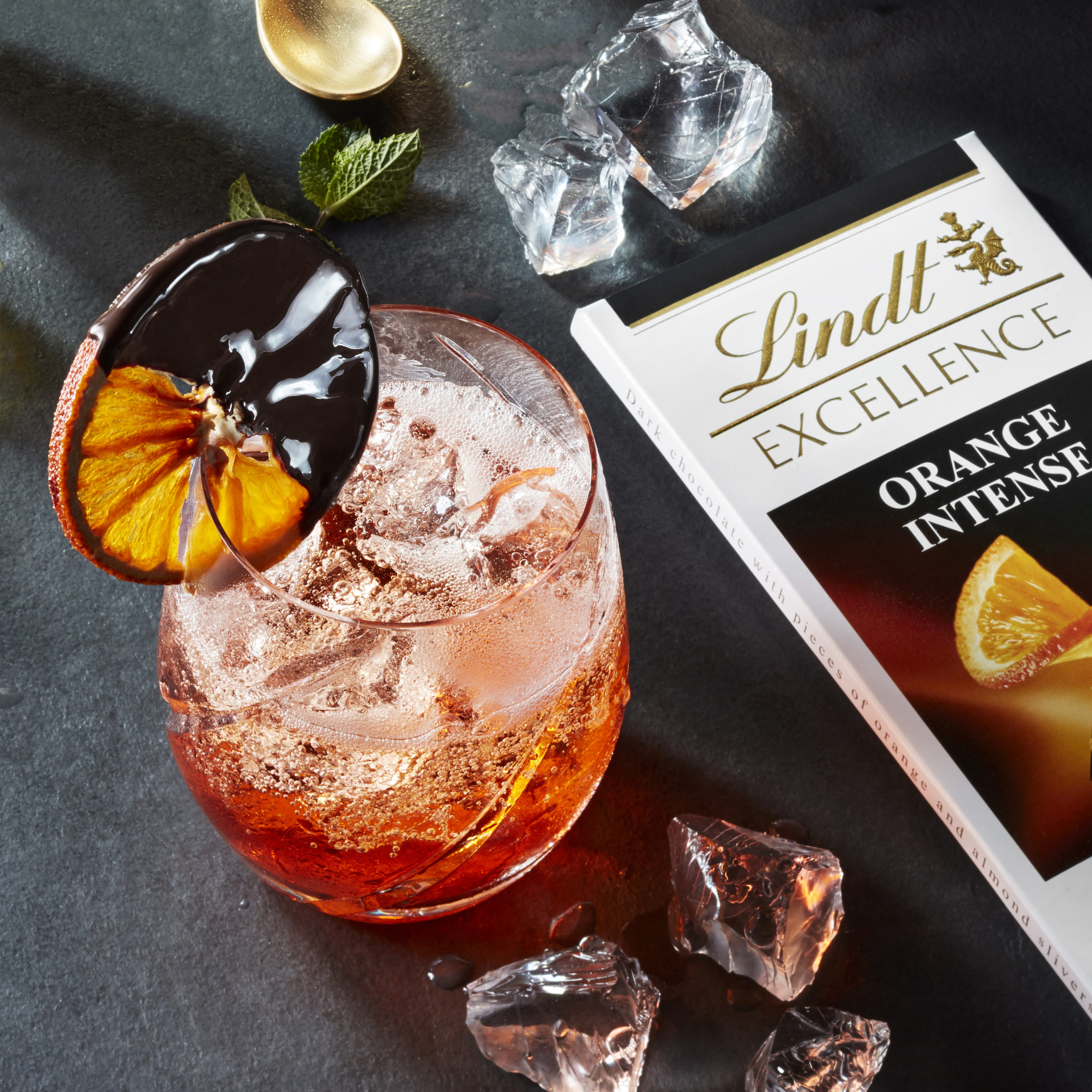 Aperol is on the sweeter side of typical Italian liqueurs but still has an herbaceous flavour with notes of orange, wood and rhubarb.
The smooth tannins in Lindt EXCELLENCE Orange Intense is complemented perfectly by Aperol's rich and somewhat bitter notes of orange oil and grapefruit, make this dark chocolate a natural match for the popular apéritif.
Enjoy, and remember – always drink responsibly!