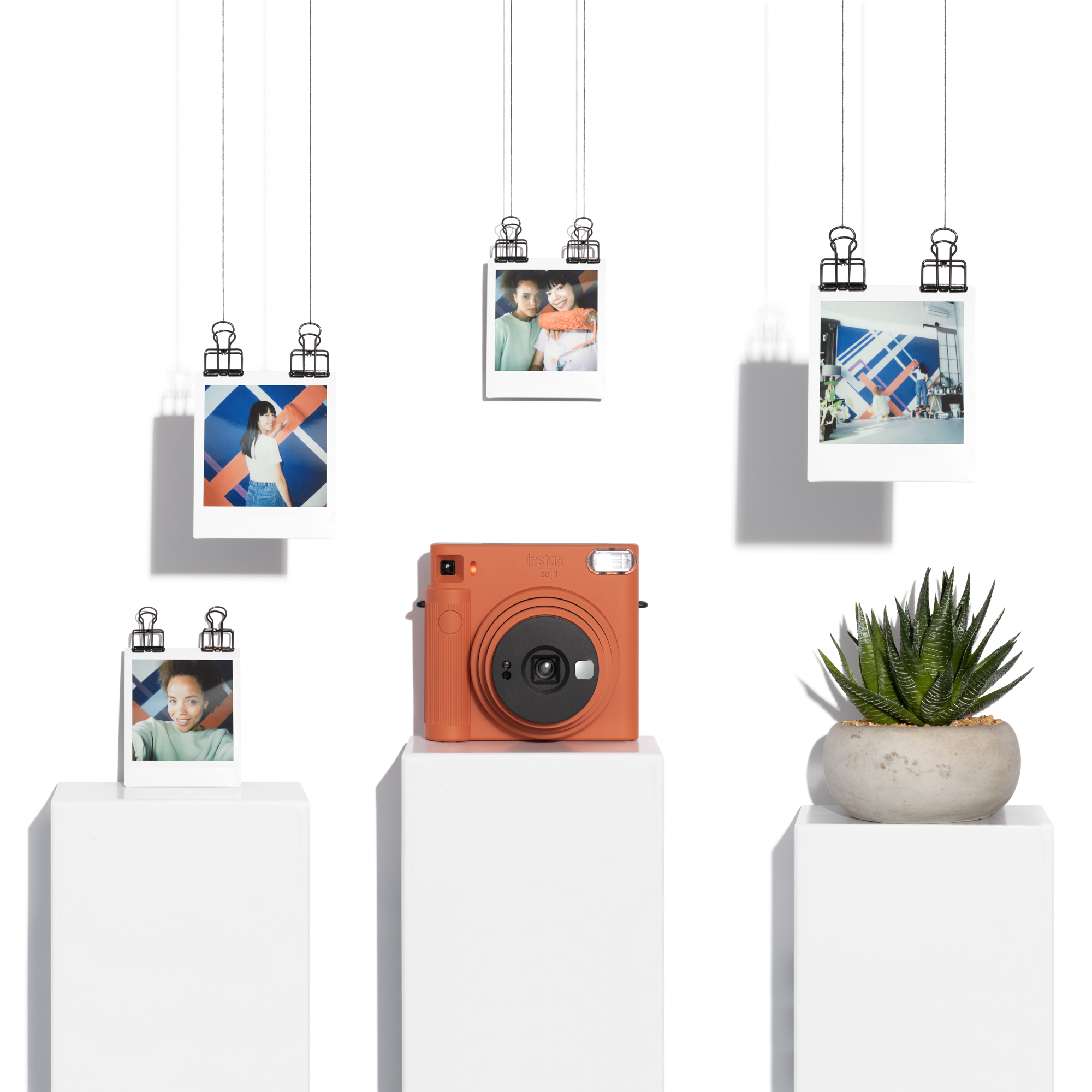 If there's anything that the past six months have thought us, it's to enjoy the little things and really appreciate spending time with family and friends. One thing that adds to this is having photos of memorable moments with loved ones to look back on.
This is exactly where the brand new instax SQUARE SQ1 Instant Camera comes in. The latest addition to the instax family, is the analog, square camera that creates square format instant prints at 1.5 times the size of its instax mini counterparts. A minimalist, user-friendly square camera body design packed with key features such as Automatic Exposure and One-Touch Selfie Mode.
The new instax SQUARE SQ1 combines everything that instax fans love about the mini's cool, modern style and functionality but now teamed with the larger, vibrant output of square film. Ideal for creative community of fans, as the perfect companion to help them to create compelling new instant prints while creating memories and moments to look back on.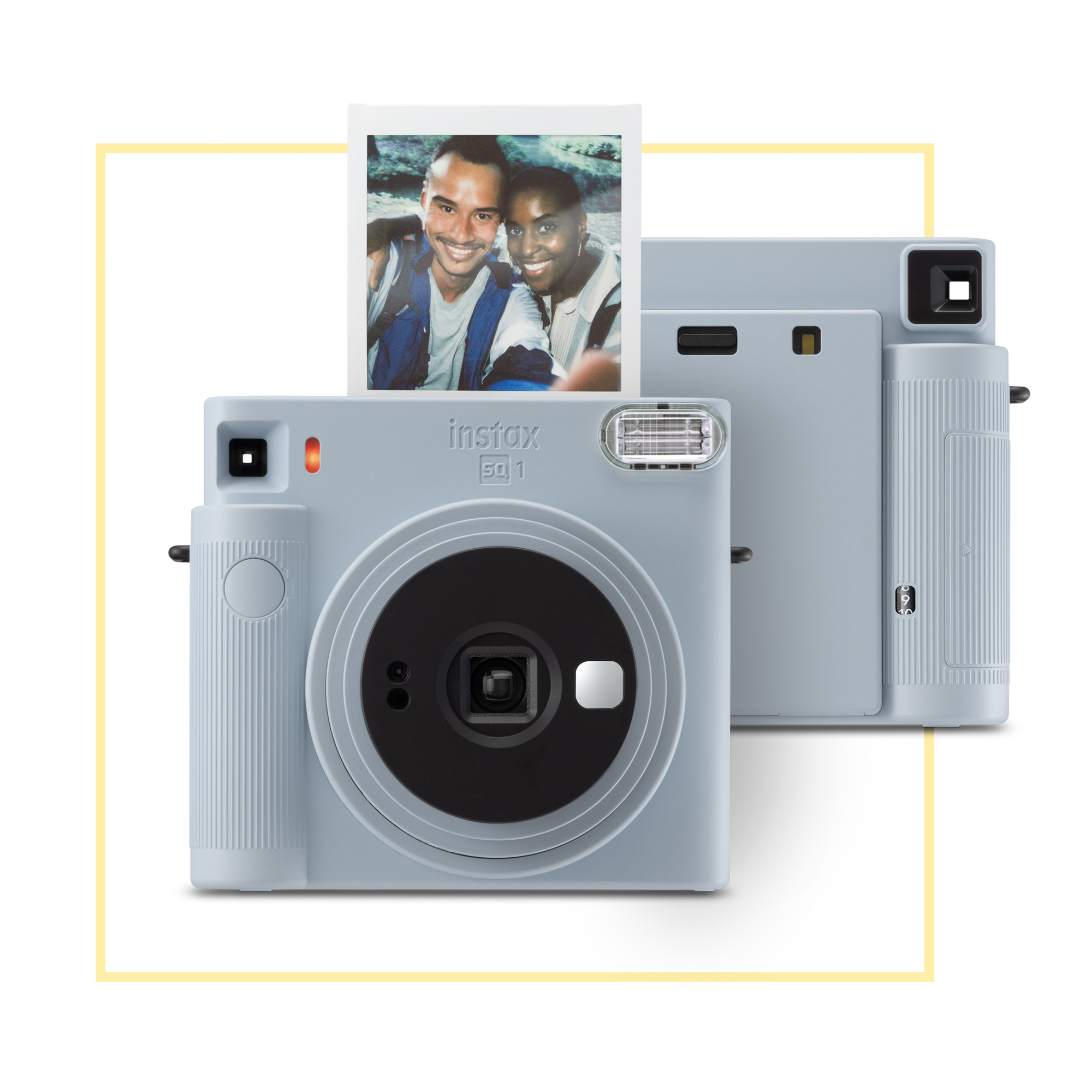 The latest instant camera includes three new features:
Automatic Exposure
Have you ever taken a photo you thought would be fantastic, only to have sunlight drown out the image? This is where Automatic Exposure comes in. It automatically senses the level of ambient light when the shutter button is pressed and optimizes the shutter speed and flash output according to lighting conditions. So you can expect clearer and more vibrant instant prints every time.
One-Touch Selfie Mode
Along with its built-in selfie mirror, instax SQUARE SQ1's One-Touch Selfie mode is designed specifically for selfies and close-up shots, setting the best focus and exposure for the shot by changing the position of the lens when activated. Simply rotate the lens from 'On' to 'Selfie Mode' and you're good to go.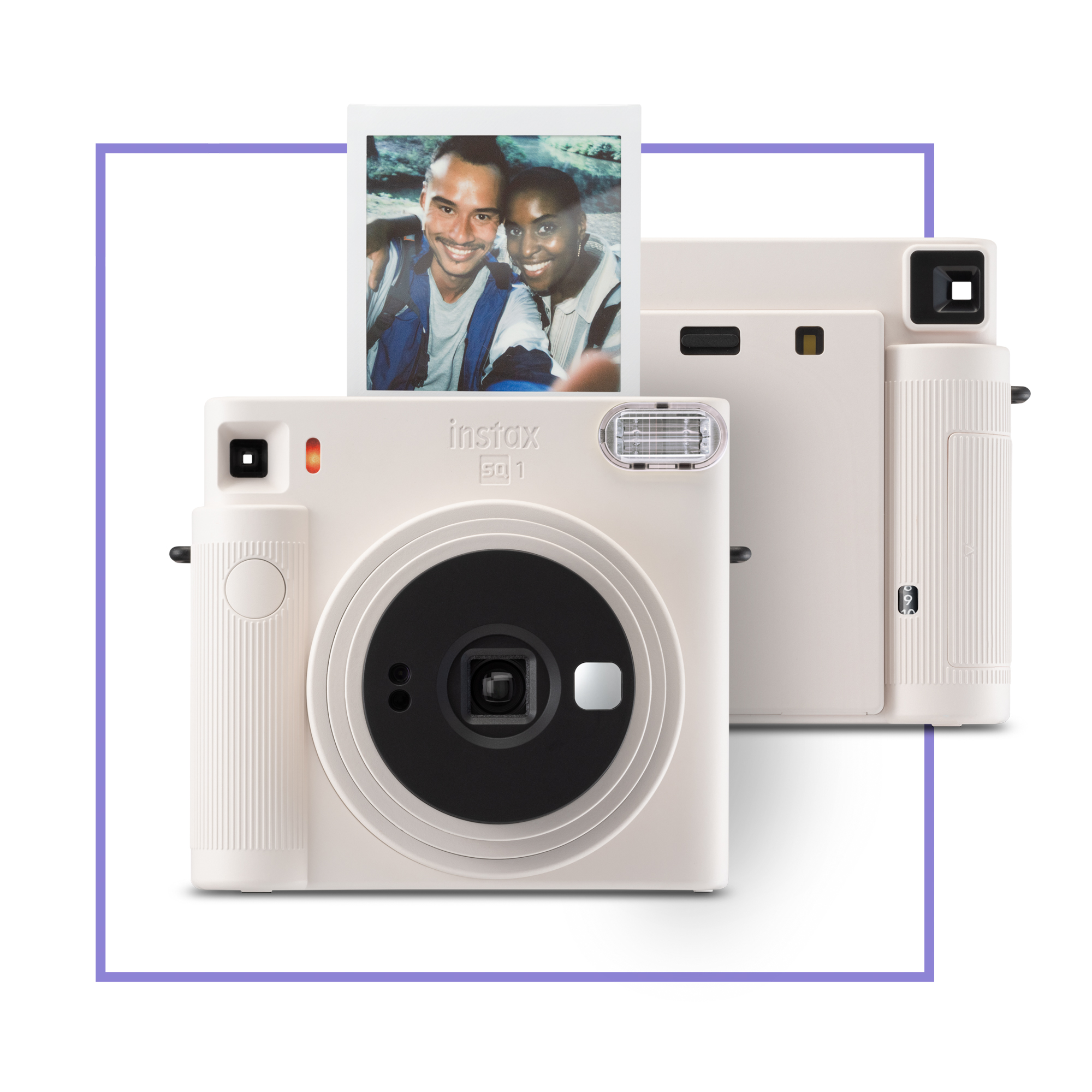 New Film Options
Also accompanying the launch of the instax SQUARE SQ1 are two new instax instant film varieties; instax SQUARE Rainbow film and instax SQUARE Monochrome film, designed so that instax fans can bring even more creativity to their instant photography.
Now available in three colours, Glacier Blue, Terracotta Orange and Chalk White, at Fujifilm stockists nationwide and on www.instax.ie.