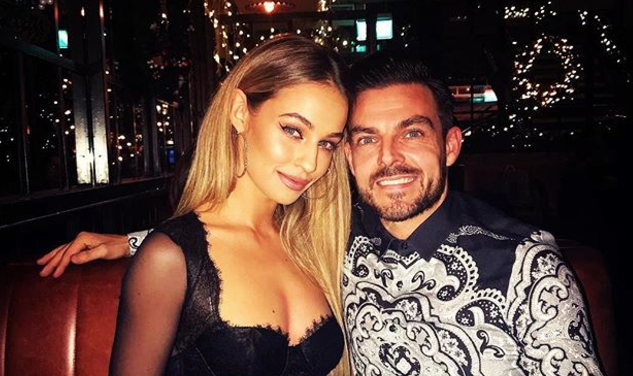 Thalia Heffernan has revealed that she will be relocating from Dublin to the UK to be with boyfriend Ryan McShane.
The stunning couple, who met on the first ever season of Dancing With The Stars Ireland have been together for over a year, and things are getting serious.
The Irish model revealed the news in a tell all interview in The Sunday Independent.
Opening up to let go, everyone has their struggles and insecurities. You never know what's going on behind closed doors, always be kind. Check out tomorrow's @TheSundayIndo to read some of my truths #newchapter https://t.co/M7OlRgNATj

— Thalia Heffernan (@ThaliaHeffernan) April 7, 2018
The beauty recently opened up about meeting Ryan, and how the ten year age gap has affected their relationship.
"Everyone jokes to me, "oh you're mad for an older man" but I didn't even know what age he was when I met him," She exclusively told VIP Magazine.
She added: "And he's a child at heart, which I love. I've never met anyone who makes me laugh as much as Ryan makes me laugh. I never know what to expect with him either, sometimes I'll come home from work and I'll have no idea what he has planned for the night – it's always fun!"
Huge congrats to the happy couple!