Terrie McEvoy has shared a sweet video documenting the moment she found out she was pregnant.
In the video she can be seen telling her husband David as well as revealing the exciting news to friends and family over video call.
Posting it to social media this morning she said; "And just like that nothing else in the whole world matters #myworld #ourfamily"
View this post on Instagram
Terrie  revealed the wonderful news just yesterday that she's expecting her first child with husband David Fitzpatrick.
The happy couple are eagerly awaiting the arrival of their first son or daughter, and can't wait to meet the little bundle of joy later this year.
Sharing a glimpse of the baby scan, Terrie said, "We have been keeping a little secret. Our little family has been growing and we are absolutely smitten! Mam, Dad & big brother Jake can't wait to meet you baby!"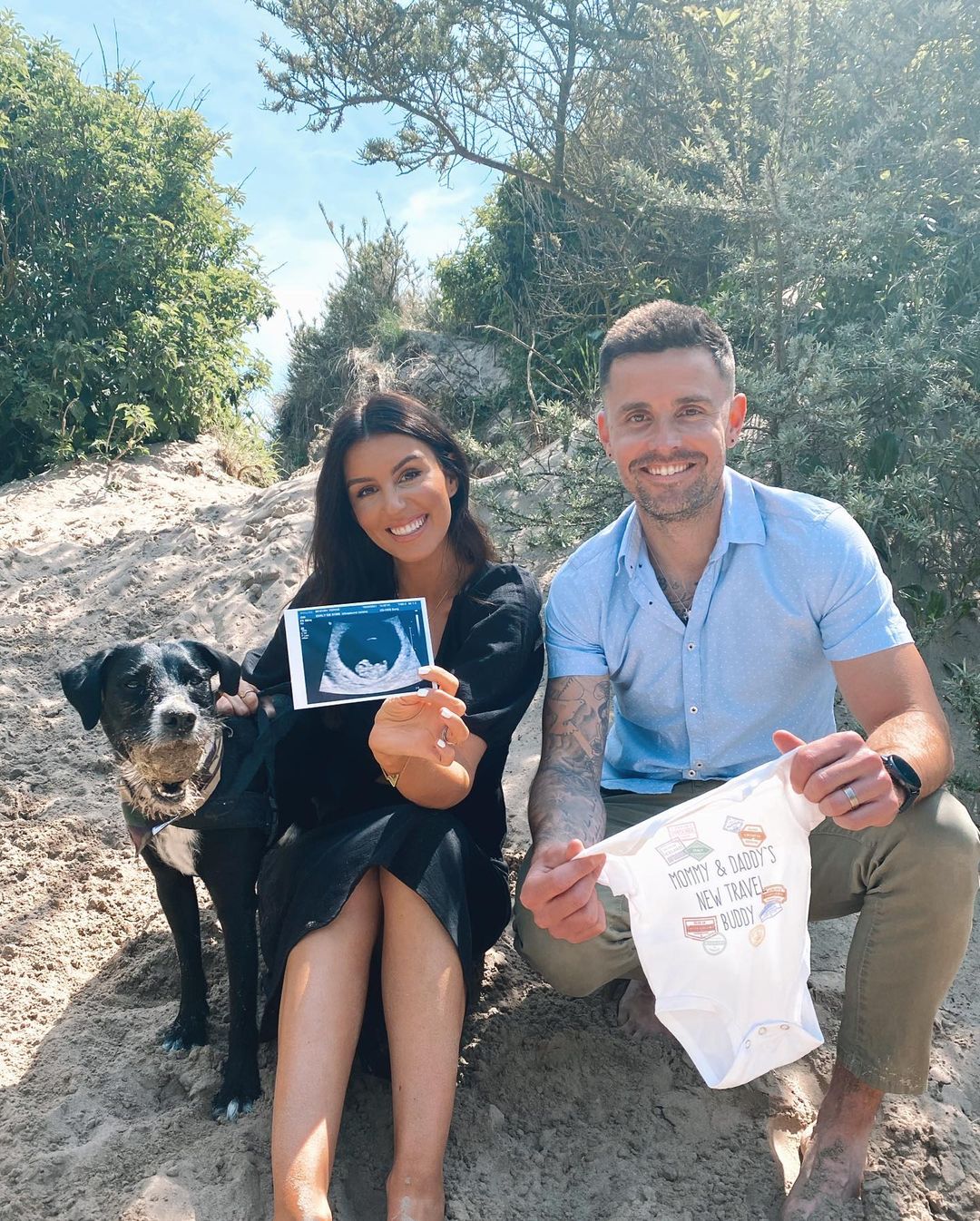 Friends and famous faces were quick to share their delight.
Georgie Crawford said, "Such brilliant news! I am so happy for you both."
Suzanne Jackson added, "Yay! Terrie you're going to be an amazing mummy and David you'll be an amazing daddy. Such wonderful news."
Terrie and David tied the knot during a romantic, sea-side ceremony in Portugal almost two years ago.
The happy couple wed in Monte Seco, Faro, in September 2019, surrounded by family and friends.
Since then, they've welcomed an adorable rescue dog named Jake to the family. We wish them continued happiness going forward!