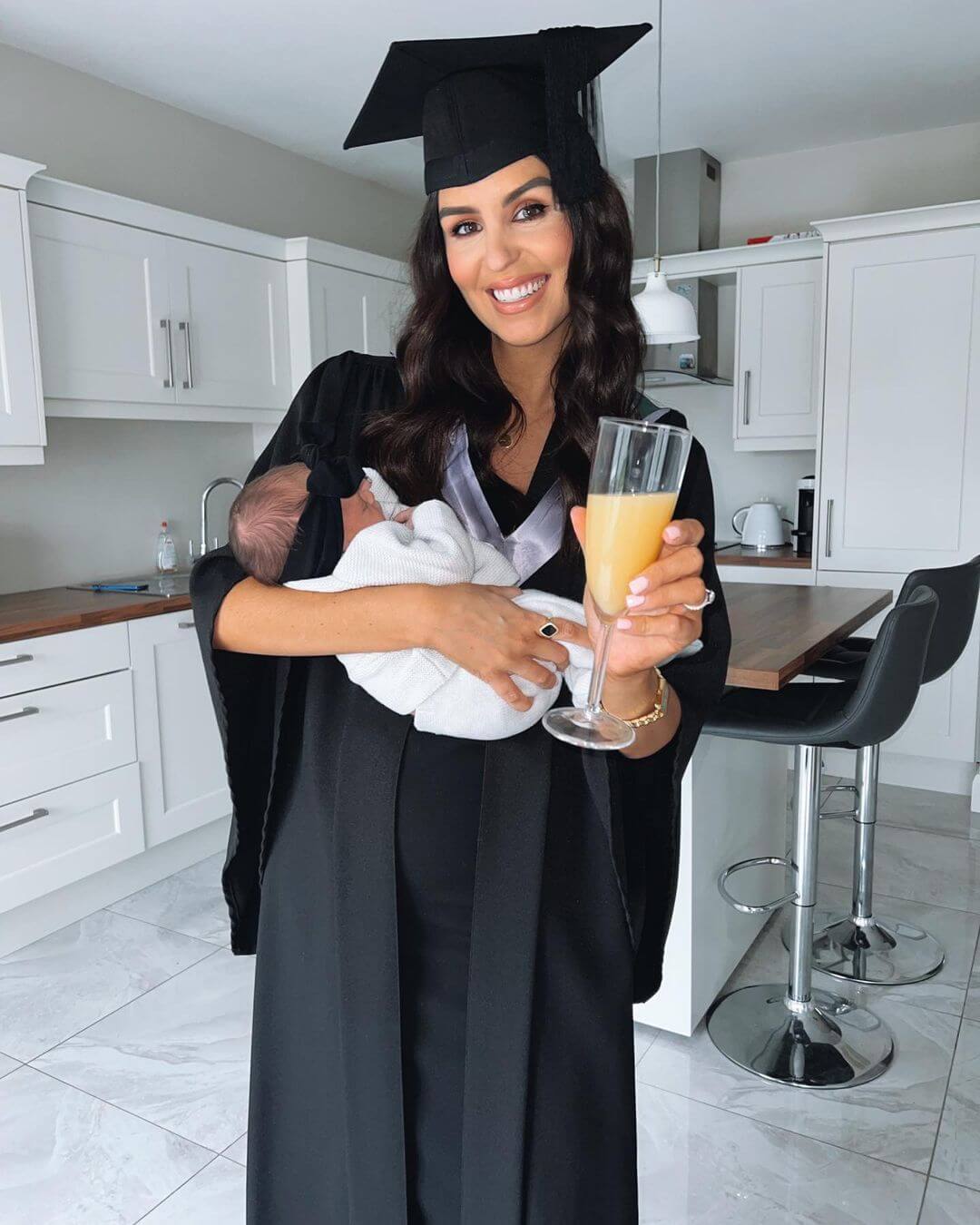 Terrie McEvoy has had an extremely busy few weeks, after welcoming her first child with her husband, David, Terrie has now also celebrated her college graduation.
Taking to Instagram to share some sweet snaps of herself dressed up in the graduation cap and gown, along with baby Sydney, Terrie wrote: "A very special morning indeed!🥰 Today I graduate from the @rcsi_irl with a First Class Honours in Advanced Leadership in Nursing👩🏻‍🎓🌟
"We did it Sydney👏🏼🥰 Thanks for keeping me company through it all baby girI! I promise to return the favour one day!👩‍👧💞💞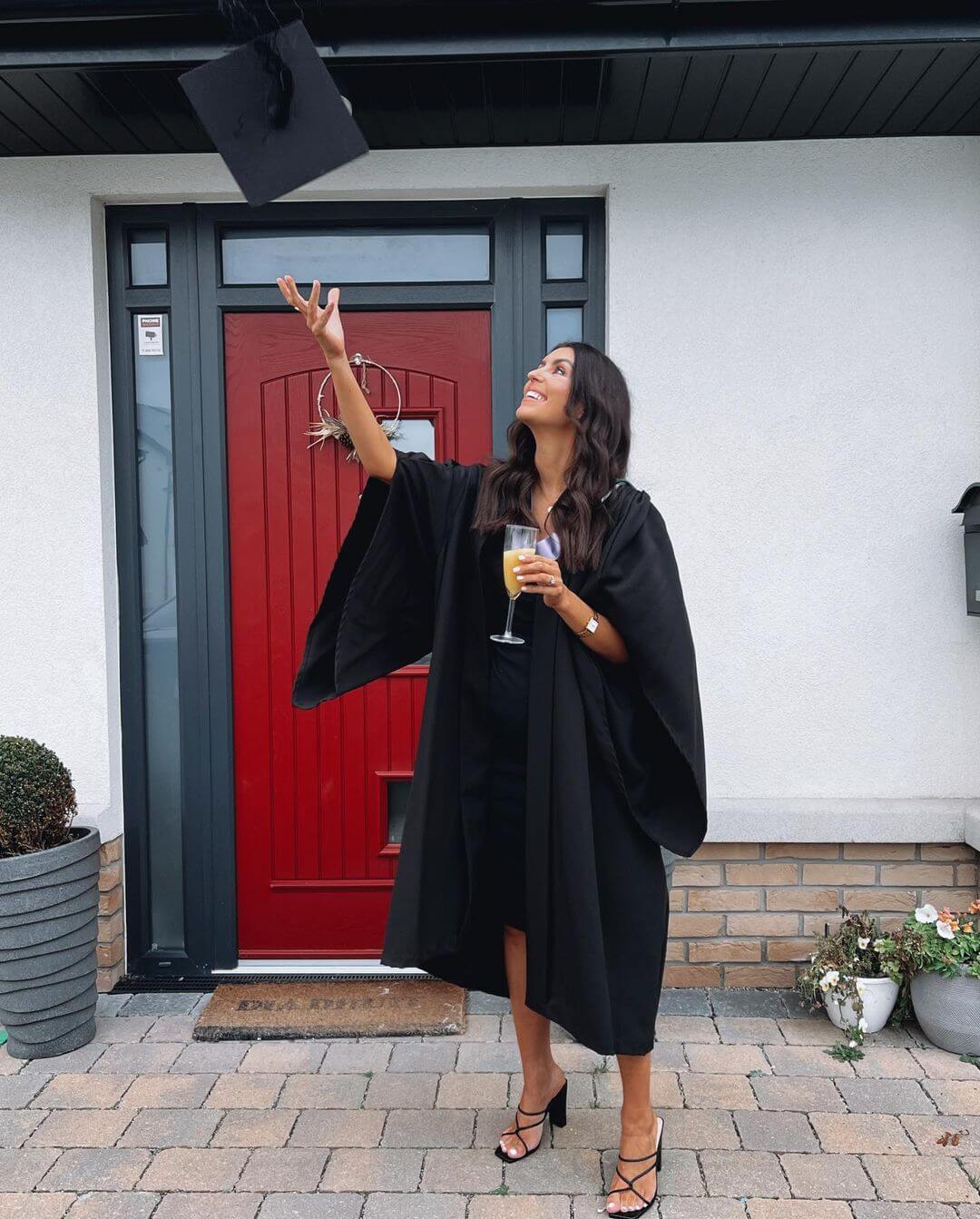 Terrie graduated with a First Class Honours in Advanced Leadership in Nursing from the Royal College of Surgeons in Ireland this week.
The happy couple announced the birth of their daughter on social media this month with Terrie sharing some gorgeous snaps of the moment she was born.
Captioning the gorgeous photos the influencer and nurse said; "The beginning of the rest of our lives. Our hearts are ready to burst with love and gratitude."
"Welcome to the world baby girl."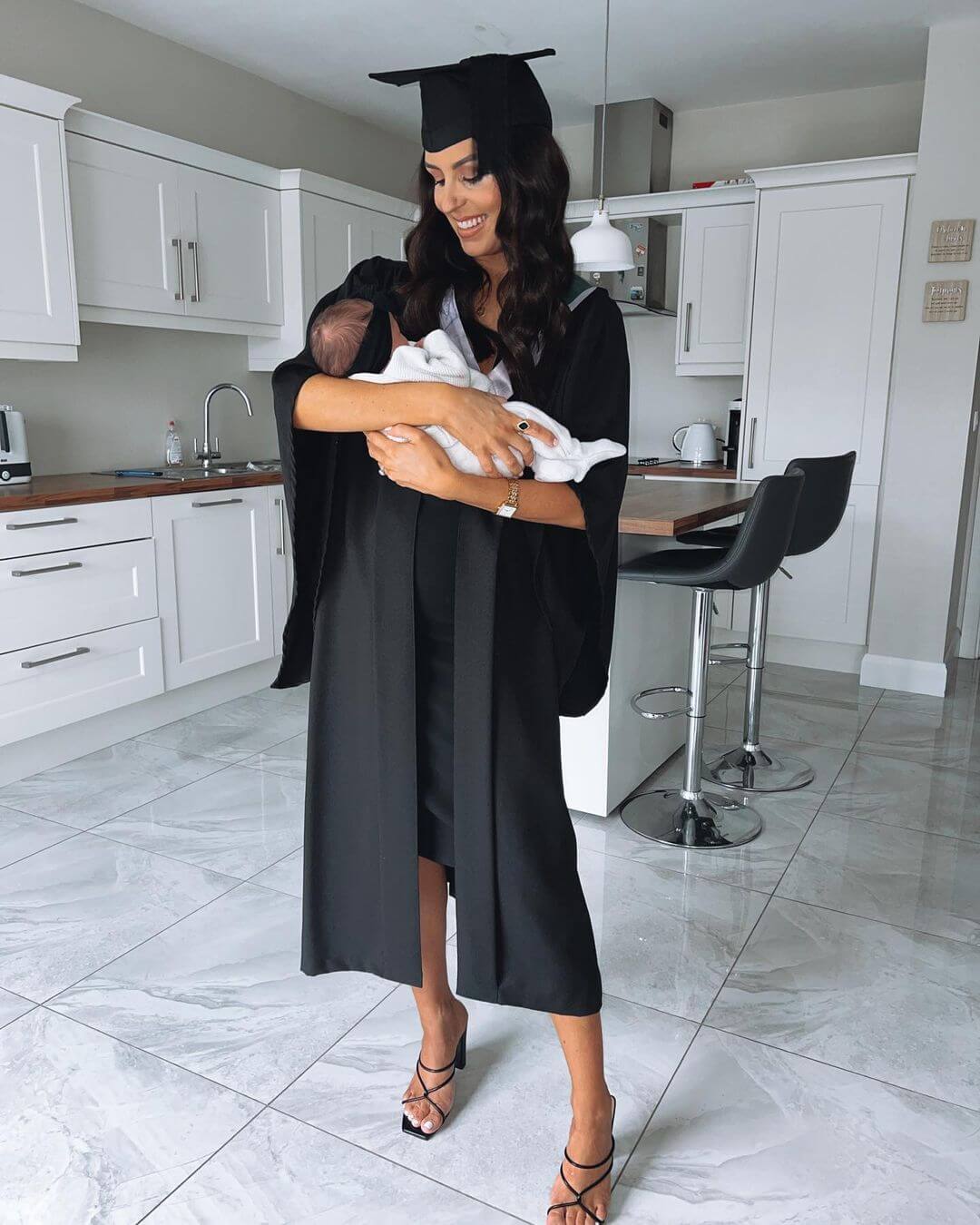 Just recently, Terrie McEvoy also shared the very special moment when she and David brought home their baby girl from the hospital.
The couple, who have a rescue dog, Jake, posted a video documenting the moment he got to meet the latest addition to the family!
Captioning the gorgeous video Terrie said; "The start of something so special #SydneyandJake" Check that out here.