Terrie McEvoy has opened up about how she has changed since becoming a mother for the first time. The Irish influencer was answering some questions on social media when a follower asked; "Has motherhood changed you? If so, how?"
Responding, Terrie candidly shared her experience so far and that she has changed in some ways. She said; "Yes and no. Having Sydney really put things into perspective for me. The second I found out I was pregnant nothing else mattered. As long as she was ok nothing else mattered."
"Before I had her, I never really stressed about the small stuff in life but it's on another level now. As long as she is fed, clean, loved and happy – absolutely nothing else in the world matters to me. Nothing."
Jokingly she added; "David says if I was anymore laid back I'd be lying down."
Throughout her pregnancy, and since having her baby girl, Terrie has shared updates with her followers on how she has been getting on, and just last week she shared a gorgeous snap to mark four months of motherhood.
She shared side-by-side pictures of herself and Sydney when she was seven-days-old and again now that she's four-months-old.
In the caption Terrie wrote, "4 months vs 7 days old. Watching you grow into the funniest, happiest little lady has been the highlight of my life Ms Sydney. Everyday just gets better and better. #4monthsold #blessed."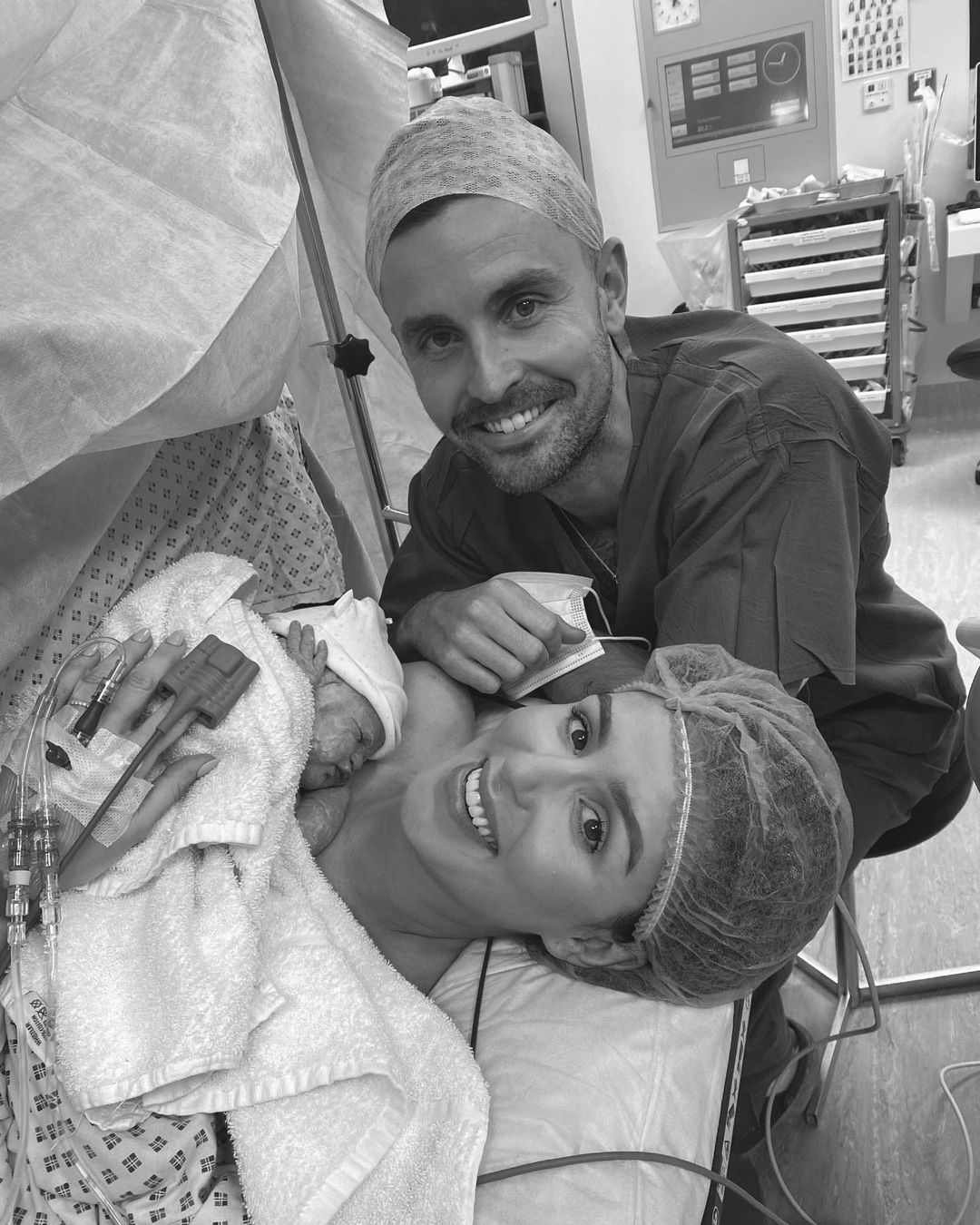 Terrie and her husband David announced the birth of their daughter on social media last Friday with her sharing some gorgeous snaps of the moment she was born.
Captioning the special moment the influencer and nurse said; "The beginning of the rest of our lives. Our hearts are ready to burst with love and gratitude."
"Welcome to the world baby girl."