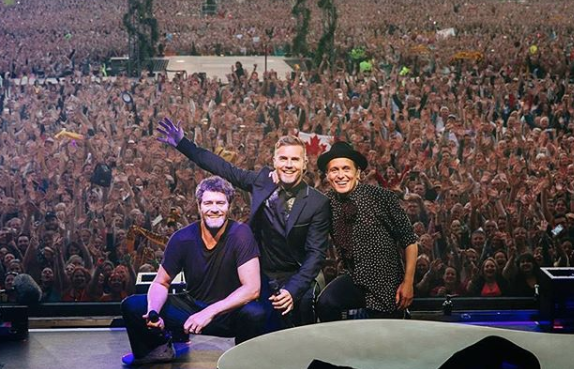 Take That have announced that they will be live streaming their hugely anticipated 30th-anniversary concert in cinemas across the UK and Ireland.
The legendary British pop band are embarking on their new tour this summer, and fans are already raving about their exciting new look!
Gary, Howard and Mark will be playing two 3Arena dates on April 29th and 30th this year, but due to high demand, tickets sold out in minutes.
But now, any fans who missed out on 3Arena tickets will be able to experience the excitement of the show with a live stream in cinemas across the country.
On Saturday June 8th, Take That's concert in The Principality Stadium in Cardiff, Wales will be live streamed and broadcast to cinemas across the UK and Ireland.
Tickets are available now and you find out if a cinema near you is showing the concert here!
What a perfect night out!