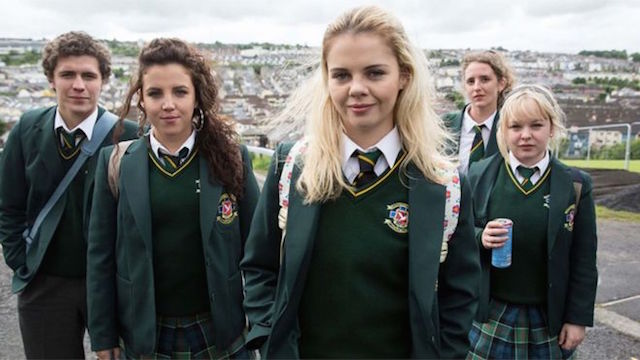 The second season of Derry Girls is proving to be just as much a hit as the first, with fans everywhere praising the hilarious show.
This week saw the girls gear up to see their favourite band Take That perform in concert.
Of course, in true Derry Girl fashion, things don't exactly go as planned and Erin and co. very nearly miss the concert.
Fans loved the latest episode and as usual twitter was alight with comments about the show.
Take That themselves even reacted on Twitter.
Sharing a GIF of the girls dancing on stage, they made reference to Erin's man's blunder in calling them This 'n' That.
This 'n' That…#DerryGirls pic.twitter.com/AeRb75exR4

— Take That (@takethat) March 20, 2019
Gary Barlow previously hinted at the episode, tweeting earlier this week: "Not sure what this Derry Girls is – but it's on channel 4 tonight at 9.15 – could be fun"     
Not sure what this Derry Girls is – but it's on channel 4 tonight at 9.15 – could be fun

— Gary Barlow (@GaryBarlow) March 19, 2019