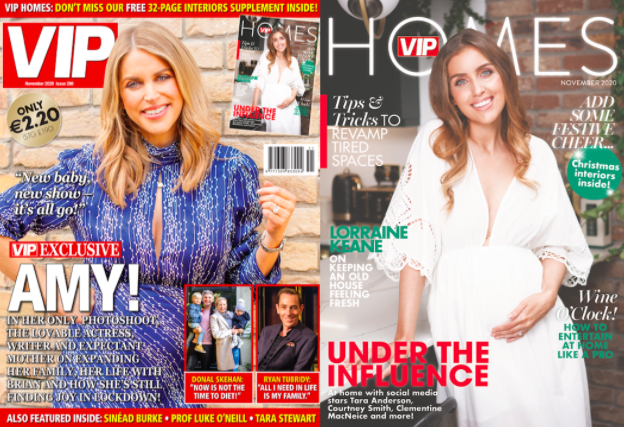 The brand new issue of VIP Magazine is here – alongside a free, fabulous edition of VIP Homes!
The wonderful Amy Huberman invited VIP to spend the day with her for our exclusive photoshoot upon the announcement of the happy news that she and hubby Brian O'Driscoll are expecting their third baby.
We talked readying for baby number three, pregnancy cravings for ice pops, family life and laughs at home, and of course, the return to our screens of her comedy series RTÉ's Finding Joy for its second season.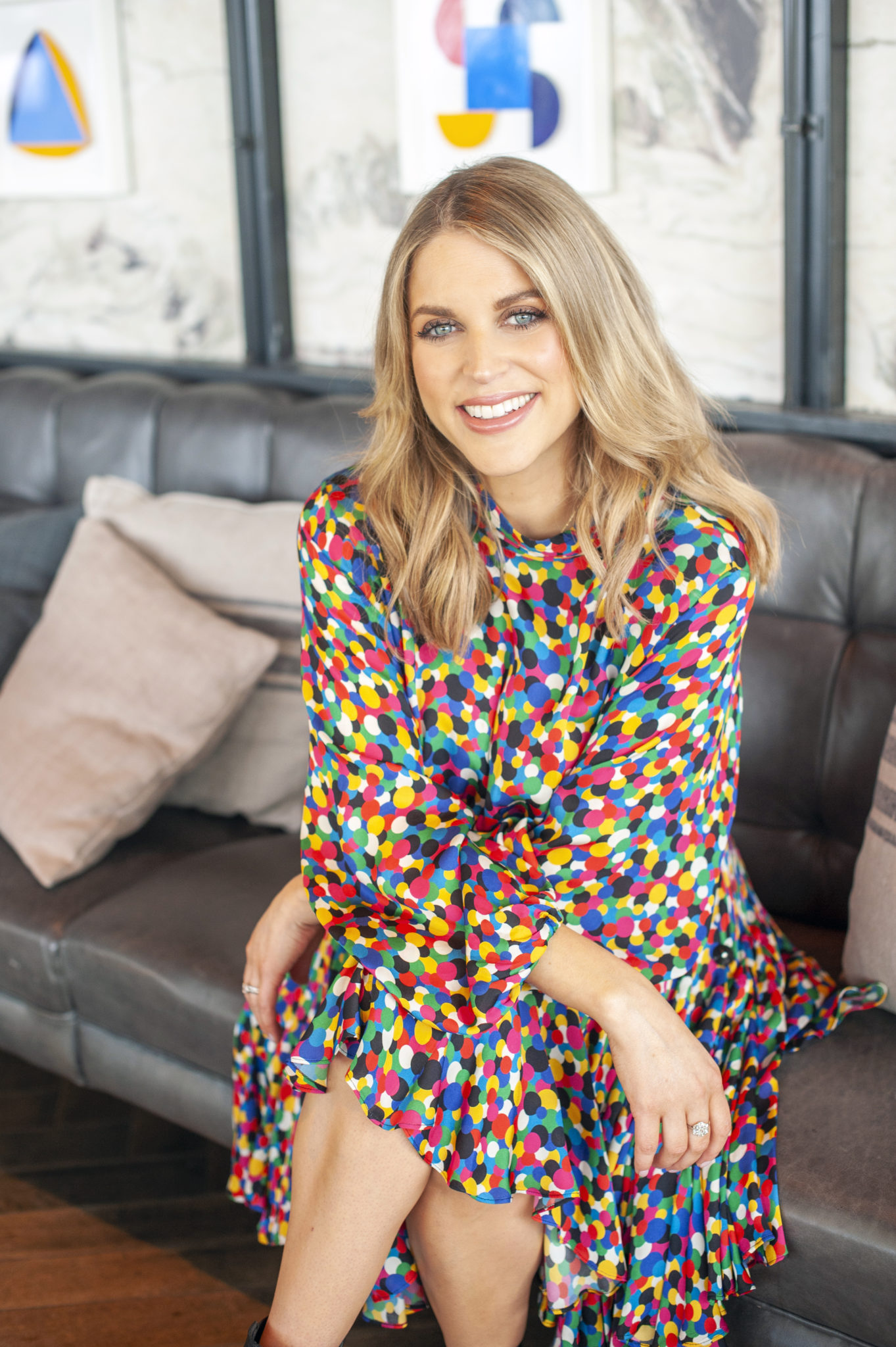 Our favourite tv cook Donal Skehan is back in Ireland with his family; wife Sofie and their two sons, Noah and Oliver. In our exclusive shoot we talk returning home, parenting and the recipes he suggests we cook up a storm with during lockdown.
We catch up with the RTÉ 2fm presenter Tara Stewart for a stunning shoot in Dublin's Phoenix Park. We talk keeping in touch with family who live abroad, fabulous charity shop finds, sustainable living, and her skyrocketing career as one of Ireland's coolest DJs and presenters.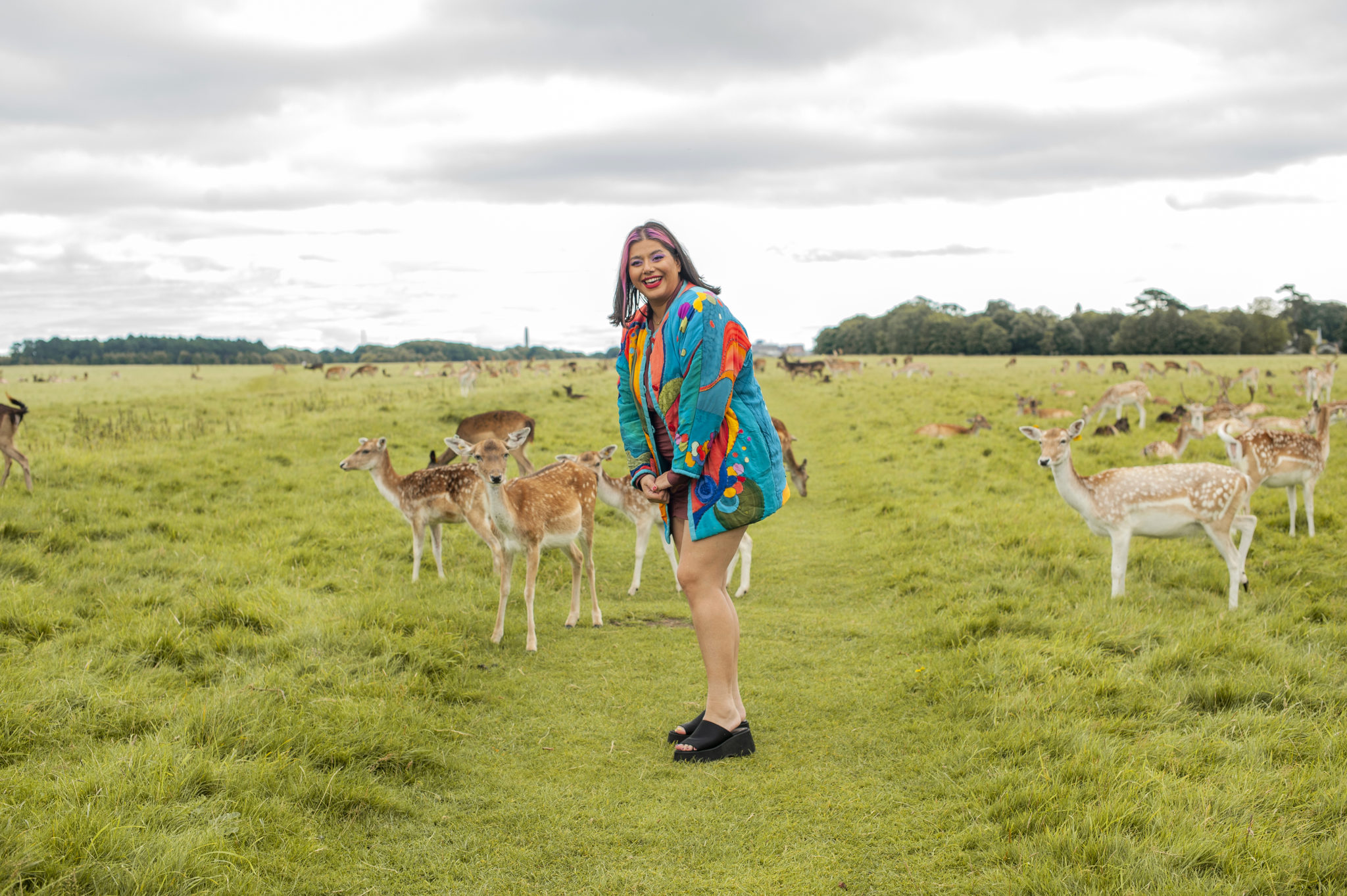 We caught up with telly and radio star Ryan Tubridy to talk the biggest event on our November calendars: The Late Late Toy Show. We also asked him for some book and podcast recommendations, talked about missing family, and he reflects with us on this past year, having come through Covid-19 himself.
Editor Bianca Luykx meets Trinity College Dublin immunologist, Professor Luke O'Neill at home in his garden to discuss the changing landscape of Covid-19, what we need to do to stay safe, his brand new book Never Mind the B#ll*cks, Here's the Science and his other great love – rocking out with his band!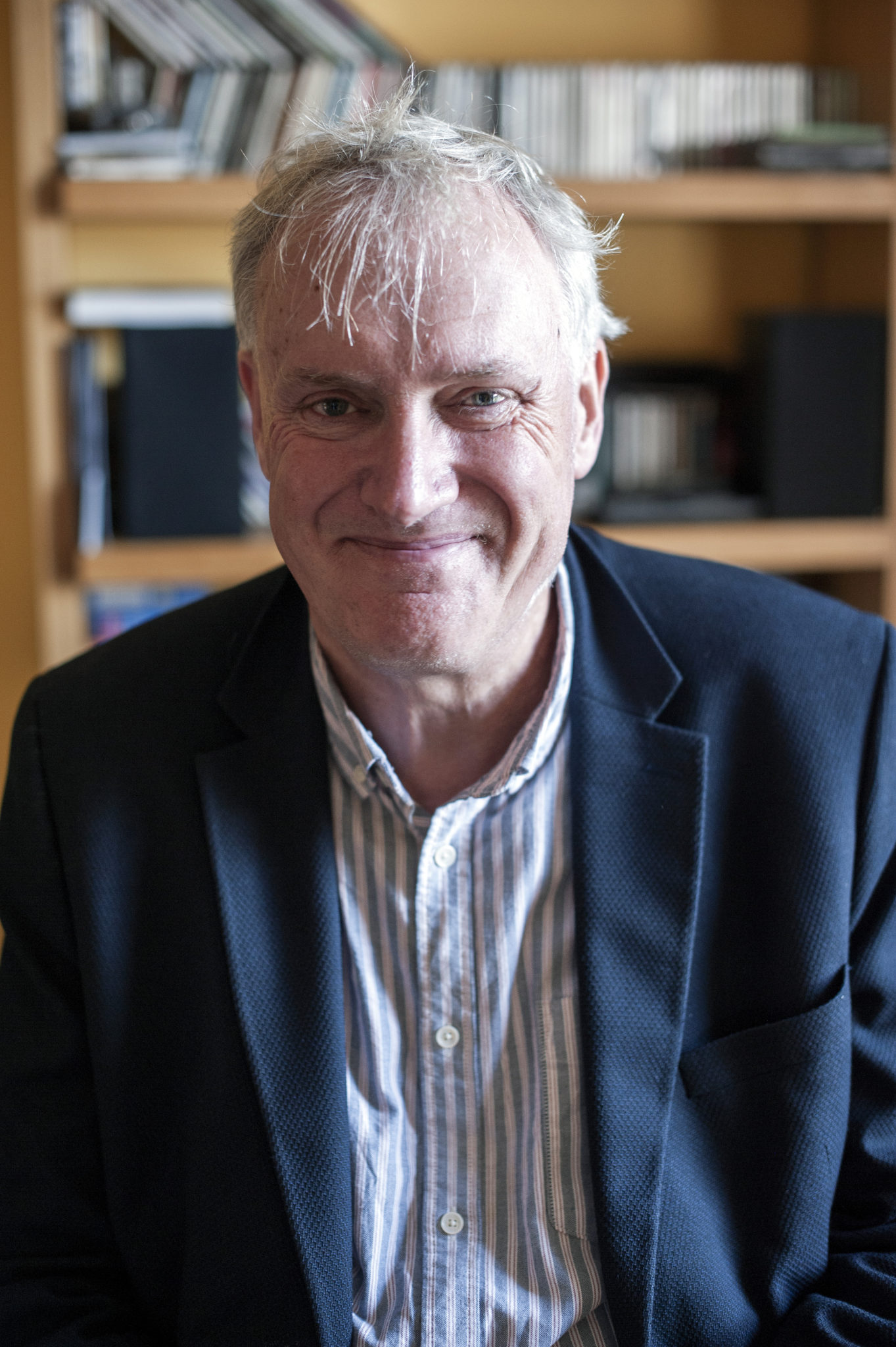 Plus, we have fun features with the likes of Sinead Burke, home inspiration to perfect your nest, the best in beauty, at-home fashion and 2020 weddings.
As if all this wasn't enough – we've also treated you to a free copy of VIP Homes, inside the current issue.
Beauty guru Tara Anderson invites us into her new Dublin home, which she shares with husband Daniel and son Gene. She spills the beans on the design process, her interior style and shares some top advice for anyone looking to start renovations in their house.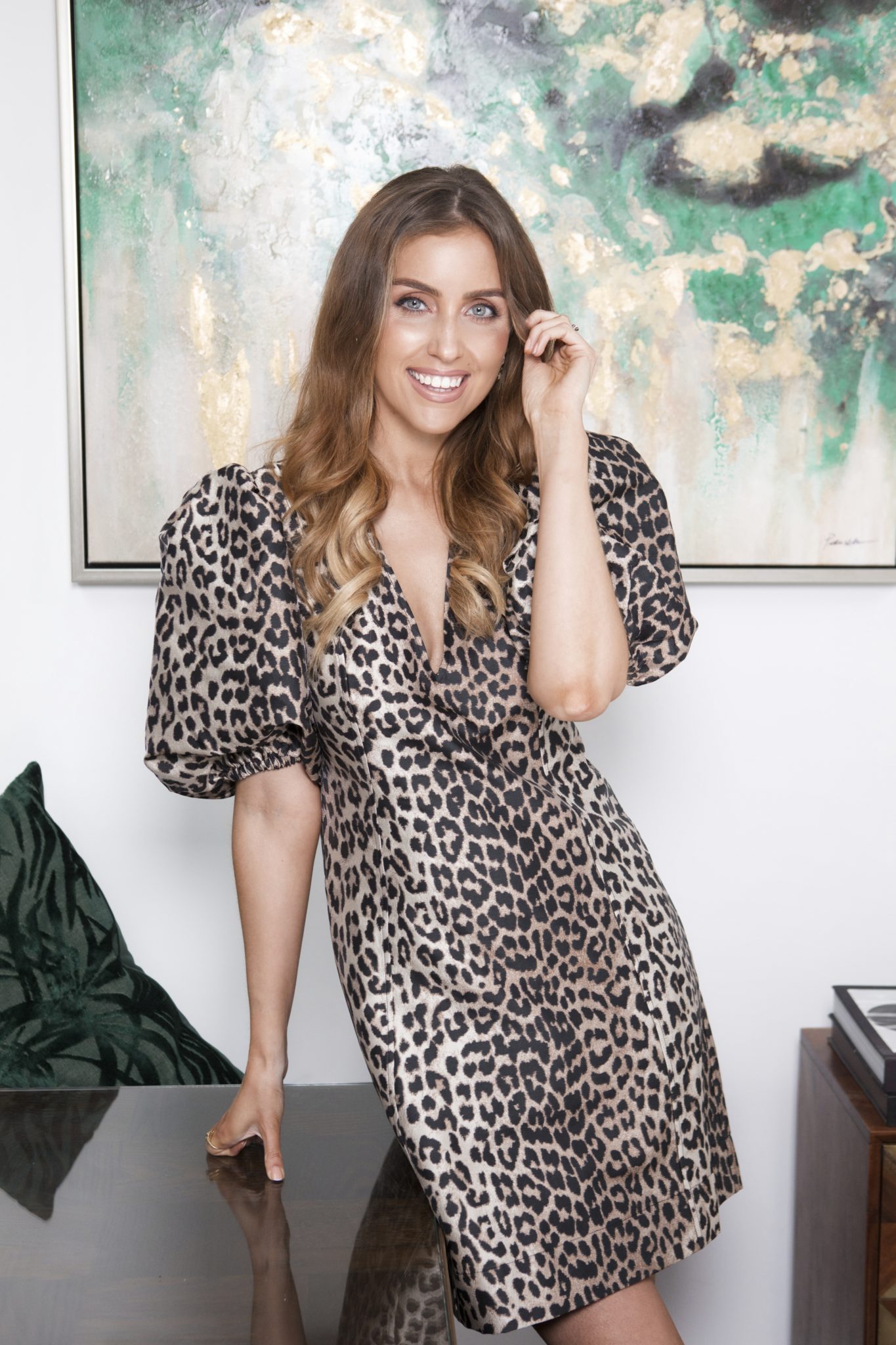 Lorraine Keane chats to us about putting personal stamps on your home and how small changes can make a massive difference.
Plus, influencers Lauren Arthurs, Courtney Smith, Niamh O'Sullivan, Clementine MacNiece Paul Kinsella and Mark Rodgers take us inside their beautiful abodes.
Pick up your copy, on shelves Wednesday, November 4th.