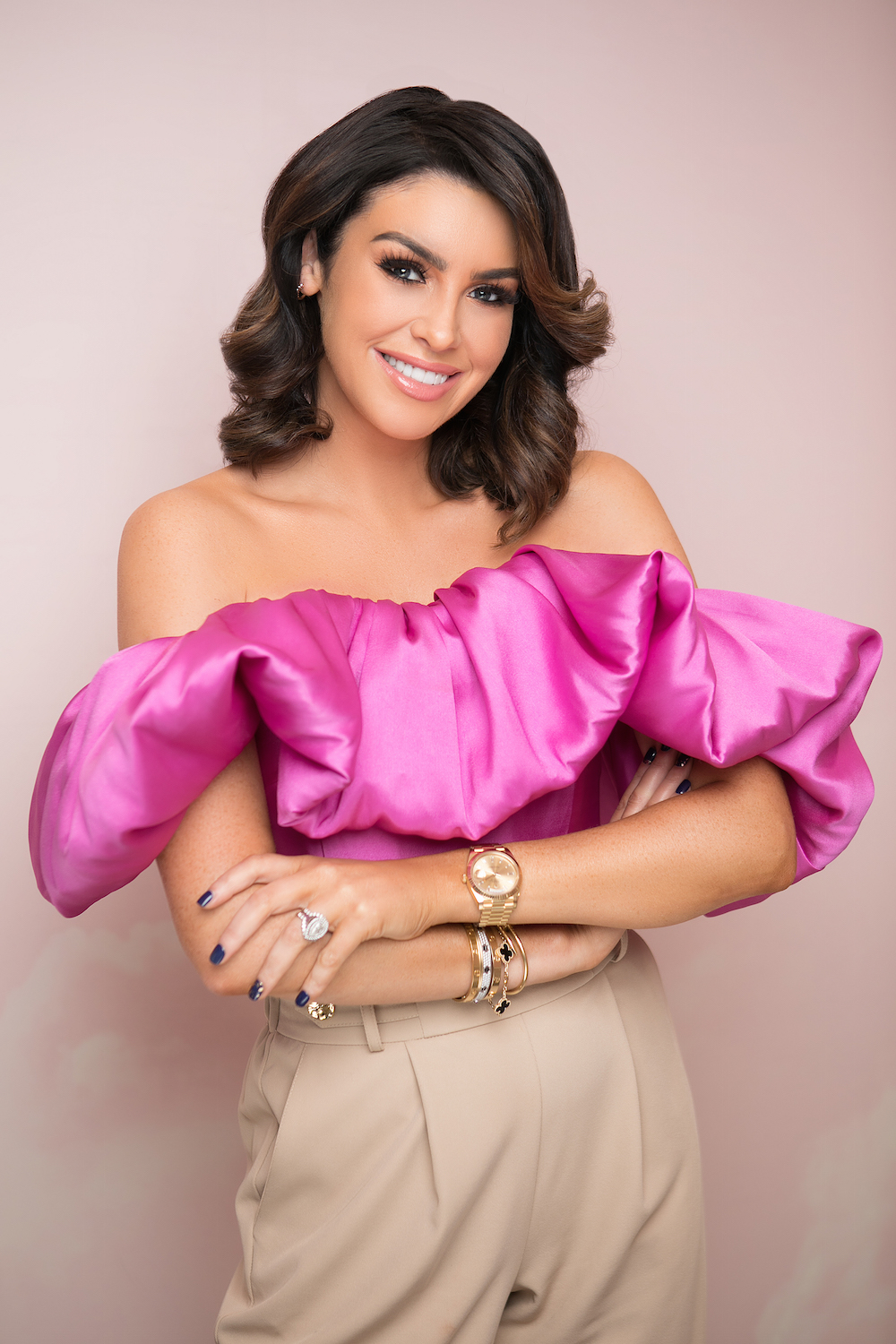 Success smells good. Today, in Suzanne Jackson's brand new Co. Meath office space, the smell is a flagrant mix of Zoflora – the disinfectant made famous by Mrs Hinch, and Suzanne's own scent – Parfum d'Amour – which every online beauty order is spritzed with before it leaves SoSu's cosmetic hub.  But success doesn't just smell good, it looks good, too.
This new office space – her fourth in so many years, "we keep outgrowing them" – is proper swish, with a pop-up shop showroom (where her lashes tan, brushes, lip and eyeshadow kits are all displayed). There's also a lavish new Malahide home, which Suzanne and husband Dylan bought in 2018 for a reputed €1.8 million, and which boasts a cinema, cigar room and gym, along with his 'n' her bathrooms and walk-in wardrobes to rival the Kardashians.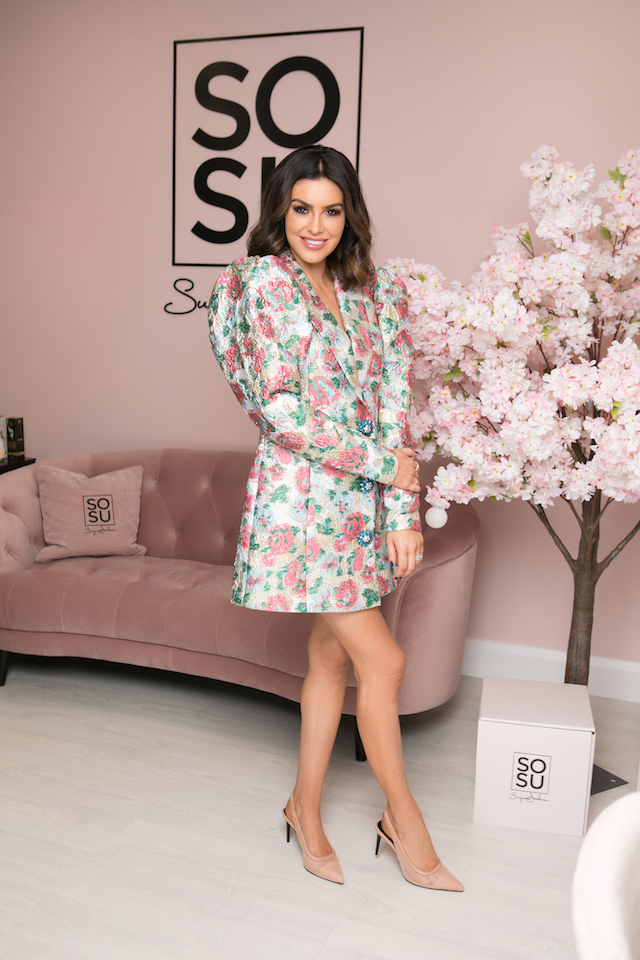 Yep, business is indeed booming, with profits she tells us, "in the millions." Her financial controller has told her that she has never seen anything like this before. Growing her workforce by 15 (she employs 20 already) and buying her own office space are just two of the Skerries girl's ambitions for this year. For 2021 she wants to be stocked in America and Australia (she's already in 20 countries). And the plan for further down the line is that her brand, one day, be bought outright.
Being a boss suits Sue. She is an adept operator. Sassy, savvy and smart, she drives and demands high standards, and because of this she has built it all from nothing. A decade ago, she was on the dole queue, not a cent in the bank. 35-years-old and now a self-made millionaire already – it makes this go-getter's success all the more exciting. But, of course, everything comes with a price. Her mum tells her that success has changed her (and made her more decisive). And her drive causes arguments at home between herself and Dylan.
It may look like she has it all, but in this exclusive interview, Suzanne tells us that she's no happier than she was ten years ago. And as for Dylan; 2019 was his hardest year yet. "Yeah" says Suzanne, "It was. Dylan and myself are fine, it's nothing to do with our relationship, but nobody knows what goes on behind closed doors," she says, adding, "But sure, what is life without some challenges?"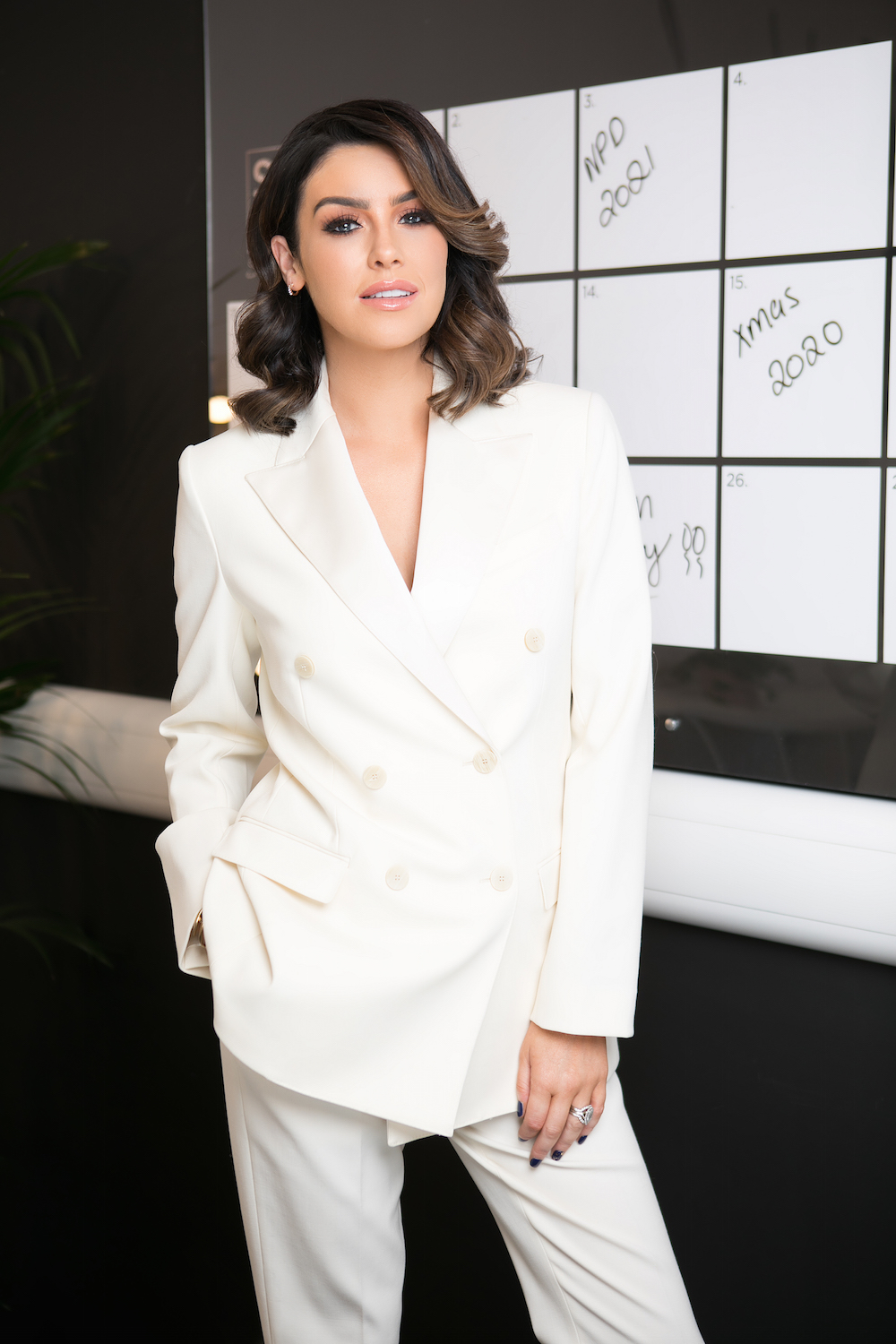 Suzanne, you started off the last decade heartbroken in a dole queue. But you began this one in this swanky new office space. Could you ever have imagined life would work out this way?
Never! I always had big dreams, though. I know it sounds so superficial, but back then I always wanted to have the flash car, the big house, the American dream! I wanted to be successful, I wanted to be my own boss, I wanted to have staff. But I never knew how to get there. It's true what they say though, what energy you put out, you definitely receive. I have always been positive- minded.
You have lived your life by the slogan on your office wall: Dream it. Believe it. Achieve it.
Yeah! But, it's all well in good to dream you're going to be a beauty brand owner, but if you don't have a planhow to action it, you won't achieve it. You don't need loads of money to start a business. I started my business with no money. I asked my dad for a lend of €3,000 to build a website but he didn't have it so he asked my nanny – even though they all thought I was bat shit crazy! – but I had a feeling in my gut it would work.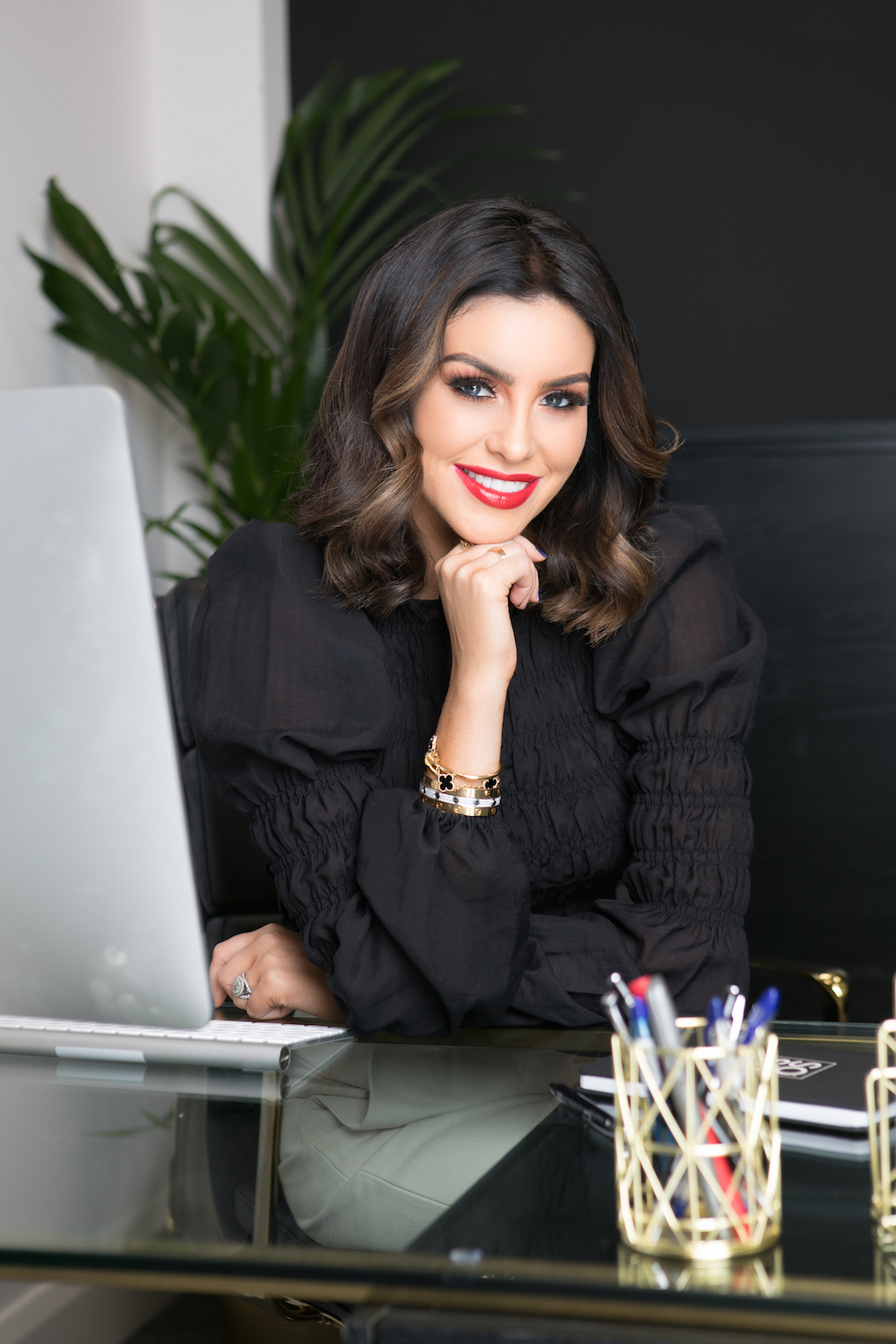 And your gut was right because it did work. Last year's profits soared by half a million.
I think that was just SoSueMe, wasn't it? I have a few companies!
How much profit in the others then?
They are all in the millions…we smash our targets every year! My financial controller says she's never seen anything like this before!
How did you do it, Sue?
I don't know!
Can you believe it, or is this success and the lifestyle that goes with it, your new normal now?
This is going to sound really bad because obviously I watch my books, but I don't focus on the bottom line,
I just move forward always and go, "Okay, how many more staff can we employ? What more product can we bring in?" Money makes money, so I keep reinvesting because the end goal is that some day, potentially, a company like L'Oréal comes in and says "we want to buy your brand." Because I do not want to be working when I'm 70.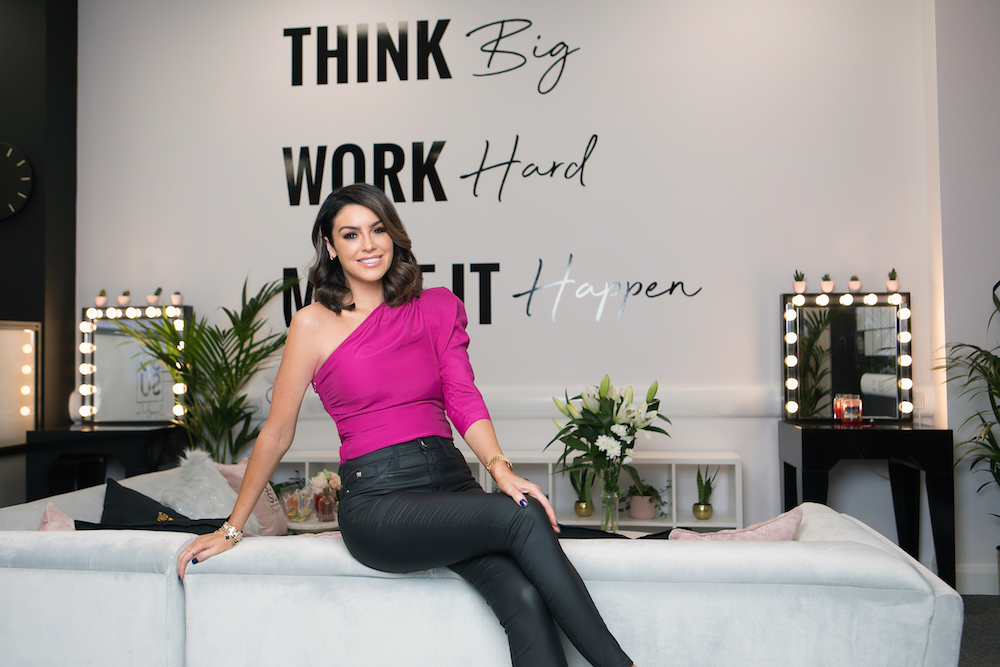 To turn such profits you've got to be tough in business…?
I would be demanding, not tough. My staff will say that I'm really fair to work with, that there are lots of perks working for us, that they respect me, but on the flip side that they might be frightened coming into work if they know I'm "on" one, if something has gone wrong. Now I'm not going to come in and scream and shout, but I'll say, "I'm disappointed, why did this happen, why wasn't this spotted until now and why did it take me to spot it?" My mum always says I'm demanding and I have very high expectations. And with me the devil is always in the detail. I think good entrepreneurs care about the details. I certainly do.
And that's why the bottom line is in the millions.
Possibly. I'm doing something right! If I could bottle that, I'd sell it! But it's not about money for me. Obviously it's nice to see it, but I'm not driven to be loaded. I just want a successful business.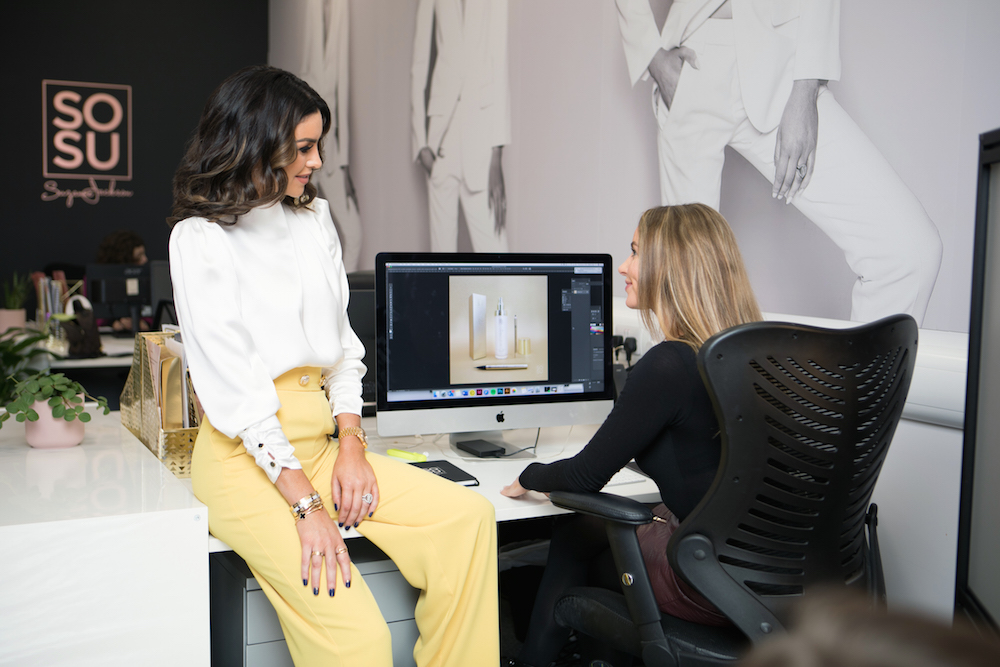 Success may not change the person but it must change the mindset?
Yes it does, 100 per cent. Like my mum would say I've changed a little bit where I'm just that bit more confident and sure of my decisions. I'm a Libra and I can't make decisions to save my life but now being in business you have to make decisions fast. But they also have to be calculated decisions. I have made mistakes along the way, of course. But I've also developed a thicker skin and I know what I want, and I won't stop until I get it. But I don't step on toes and I treat my staff the way I'd like to be treated. 
You sold two million pairs of eyelashes in 2018. In Primark alone! Are you frightened Suzanne that it all might end?
No!
Really? Why?
I'm always thinking about it, yes, but I know in my gut that I'm not going to let it happen. And I'm putting my fingers in other pies, in other investments, in other avenues, too. Of course, you worry people will move on to other brands. But the quality of our products speak for themselves, and if the products are not up to my standard, then they won't go to market. I also believe in a good affordable price point. Our products should be more expensive but I'll take a smaller margin and do a bigger volume. Volume is where you make money.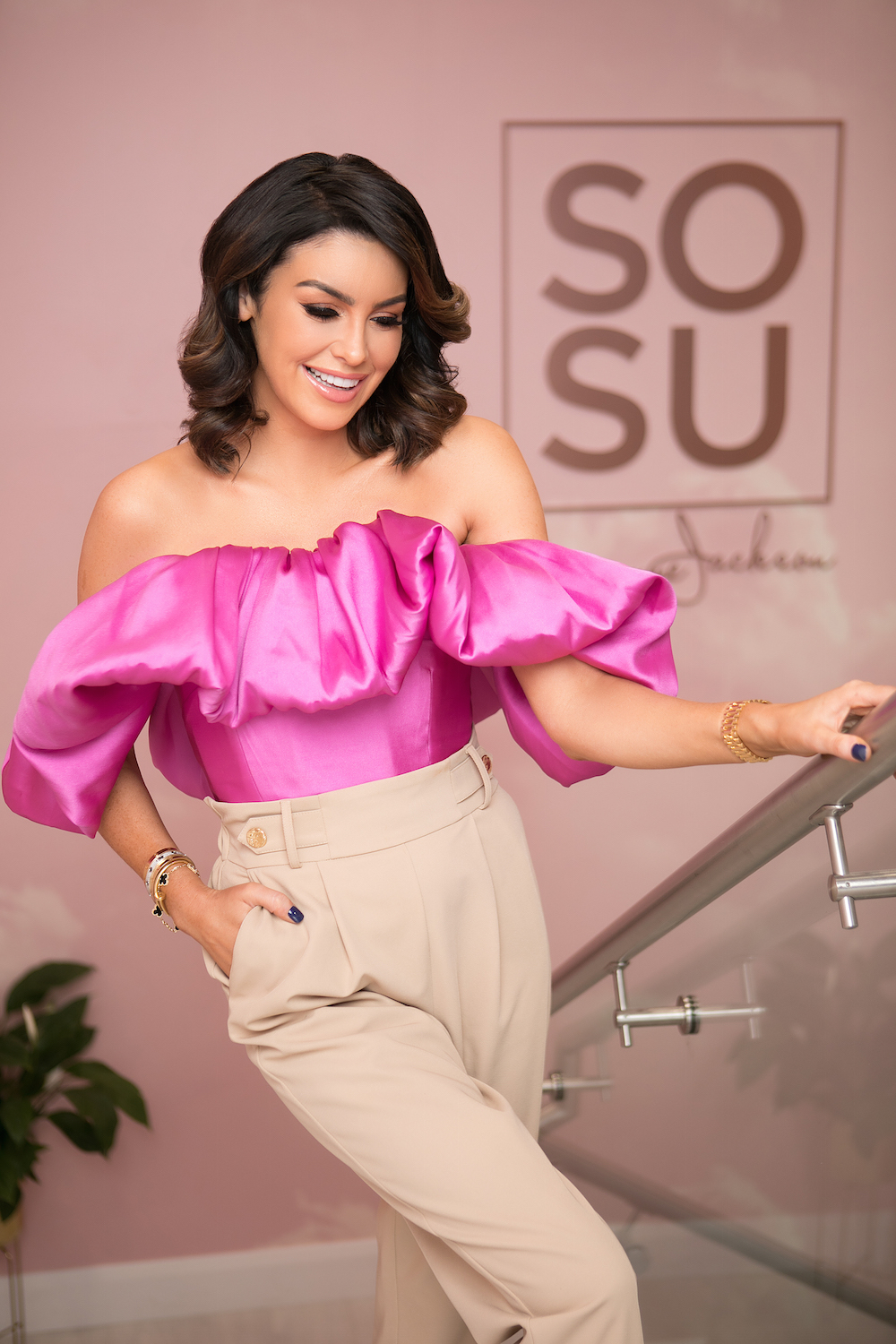 Hence the 1,500 pharmacies you're stocked in nationwide. Generating new ideas is the job of every entrepreneur – but what happens when there are none?
Towards the end of 2019 I felt like there was a block. I wasn't feeling inspired or motivated. I didn't know where I was going with myself and I really needed to sit down over the Christmas and have a long think, but now, I know. But you do get your blocks, of course you do. There are days when I wish I was in a normal 9-5 job because there's so much to running a business. It may look glamorous but the stresses and strains are massive.
Can you switch off, ever?
Never. It's the one thing my husband and I will fight about. He thinks I'm going to burn out. Him and my mum and dad worry about me a lot. I was a high energy child and I still can't sit still. My mind goes a mile a minute. Even when I was doing the voice over for new RTÉ show The Style Counsellors they were like, "Hold on there Suzanne, slow down!"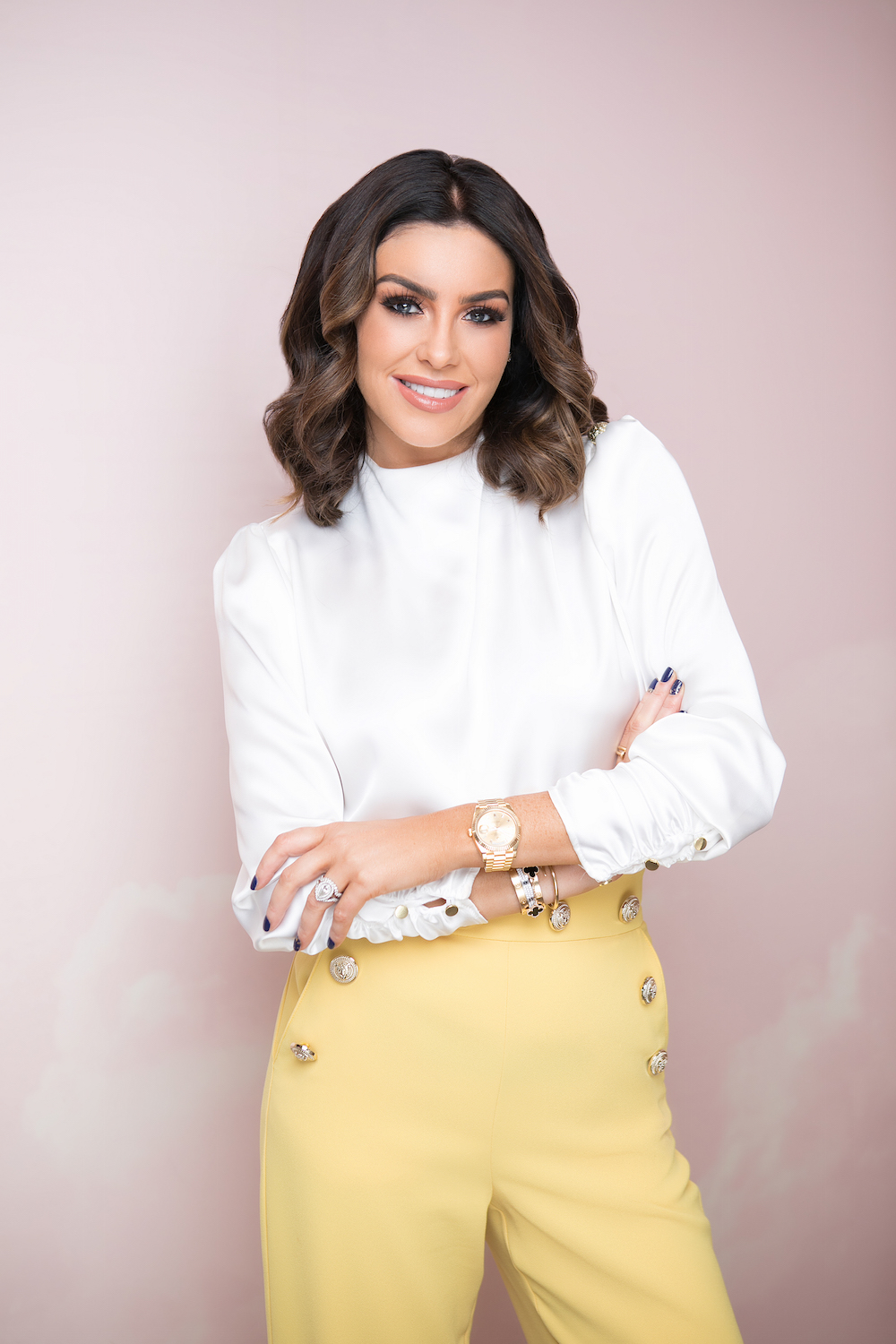 Are you scared to slow down?
When I switch off I get lazy and very uninspired so I just like to keep the wheel turning. But Dylan and I do fight about that. When we go home he'll be like, "Suzanne I'm not talking about work anymore." He said to me the other day over breakfast, "We only ever fight about work." And it's true, we do. They are the only rows we have. But men are so much more relaxed about things, their approach to everything is so different. If Dylan was any more relaxed he'd be lying down! I'm the complete opposite, I'm highly strung. But that's what makes our marriage work too.
We've spent a lot of time talking about success today, but it is the failures that really shape us. So what tumbles have you taken on this journey?
I'd such high hopes for my fragrance and it didn't do as well as I expected. That was a bit of a dip for me. Another failure was our tan in that really hot summer of 2018. Because of the heat in the factory, the lotion broke down to a thick clumpy texture. It was perfectly safe to use but just not that appealing looking. Being an online brand you can sometimes be taken by the wolves… but problems in manufacturing happen all the time. We fixed it, of course, but that knocked me. In terms of personal failures, I'm hard on myself and I always think things could be better.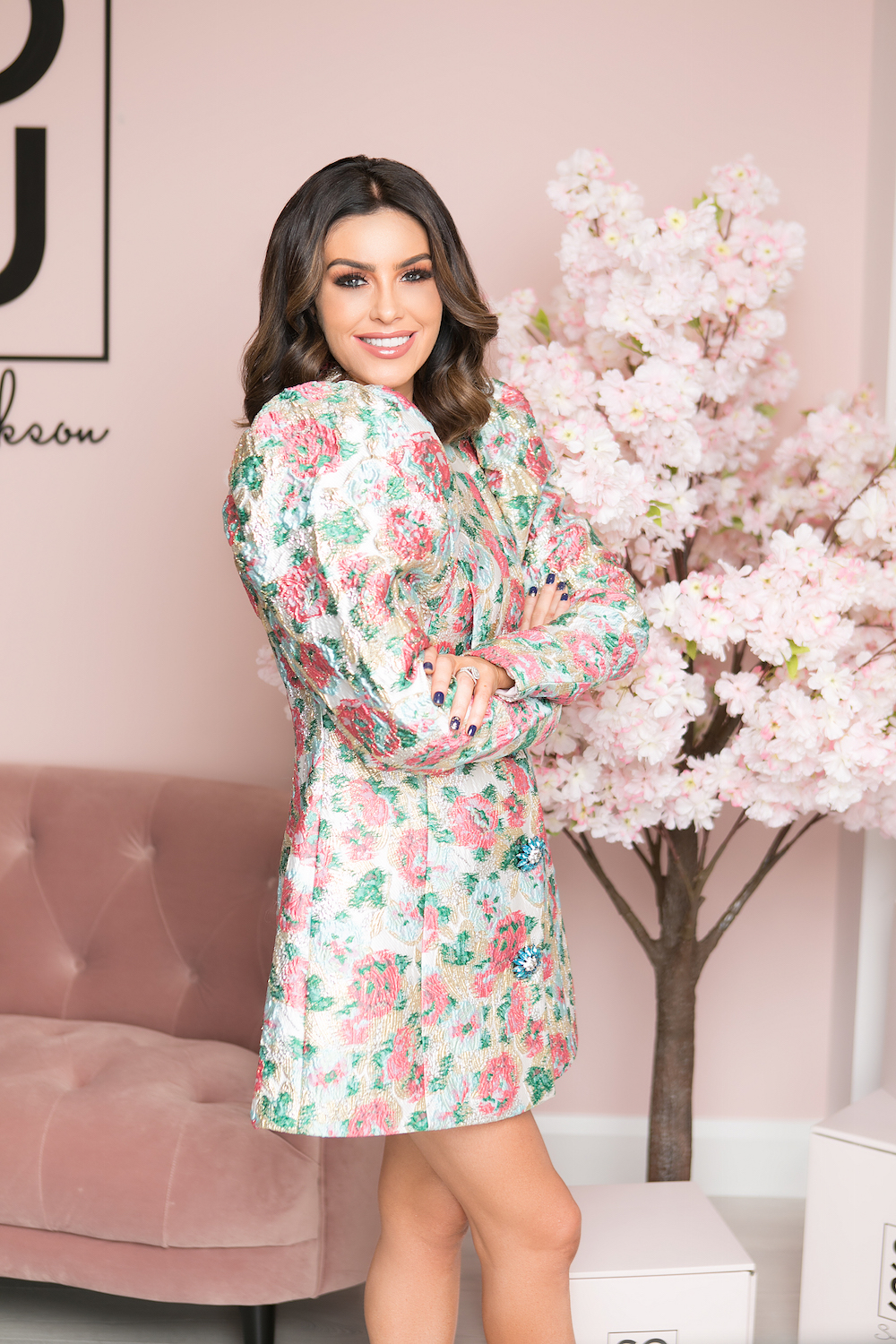 Many would look on at you with envy: a business empire, a supportive husband, an incredible house and travel opportunities that most never get. But the struggles don't stop just because you're making money and have a nice roof over your head.
I am no happier now than I was ten years ago when I had no money and was living in my nanny's house…. in fact the struggles I think get worse as you make more money and grow a company and put yourself out there publicly. Because people will rip you apart because they think you have that perfect life, but mine is not perfect. I bust my balls, I'm never off the phone and I'm constantly stressed out of my mind.
With money and success comes guilt, too, because you think you should be happier.
I used to say to myself, "When I have a big house and a flash car I'm going to be so happy." But I'm not. Money sorts some problems, but not all. It can also bring a lot of snakes as well. Thankfully, myself and Dylan keep each other grounded.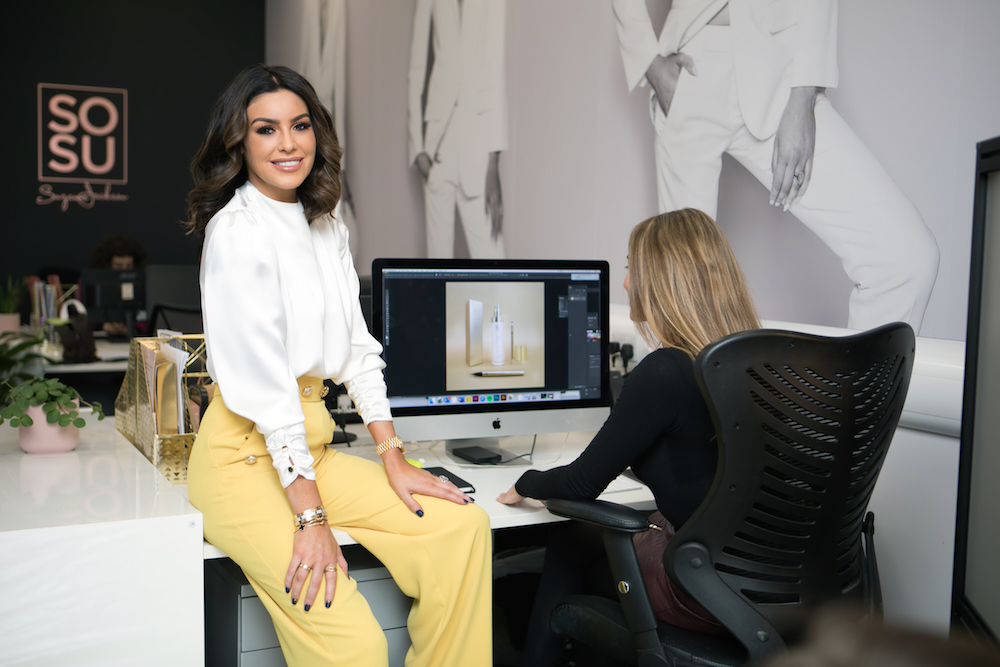 Dylan posted recently though about having a very tough 2019…
He did have a very tough 2019. It was tough for both of us, because I was trying to be there for him as well. He was going through a lot of stuff personally and it was rocky. But it would not have been visible through social media because you don't show any of your problems there. But yeah, it was hard.
Can we ask why?
It's nothing to do with our relationship, or anything like that. It was, and still is, something he's going through himself. But sure what is life without challenges? You know, it is what it is. You're dealt your cards and it's about how you shuffle the deck.
Behind closed doors no one really knows what goes on.
Nobody knows, of course they don't. People have this vision. Even now with the RTÉ show Style Counsellors people are saying to me, "You are actually so nice and natural." And I'm like, "…I am nice!"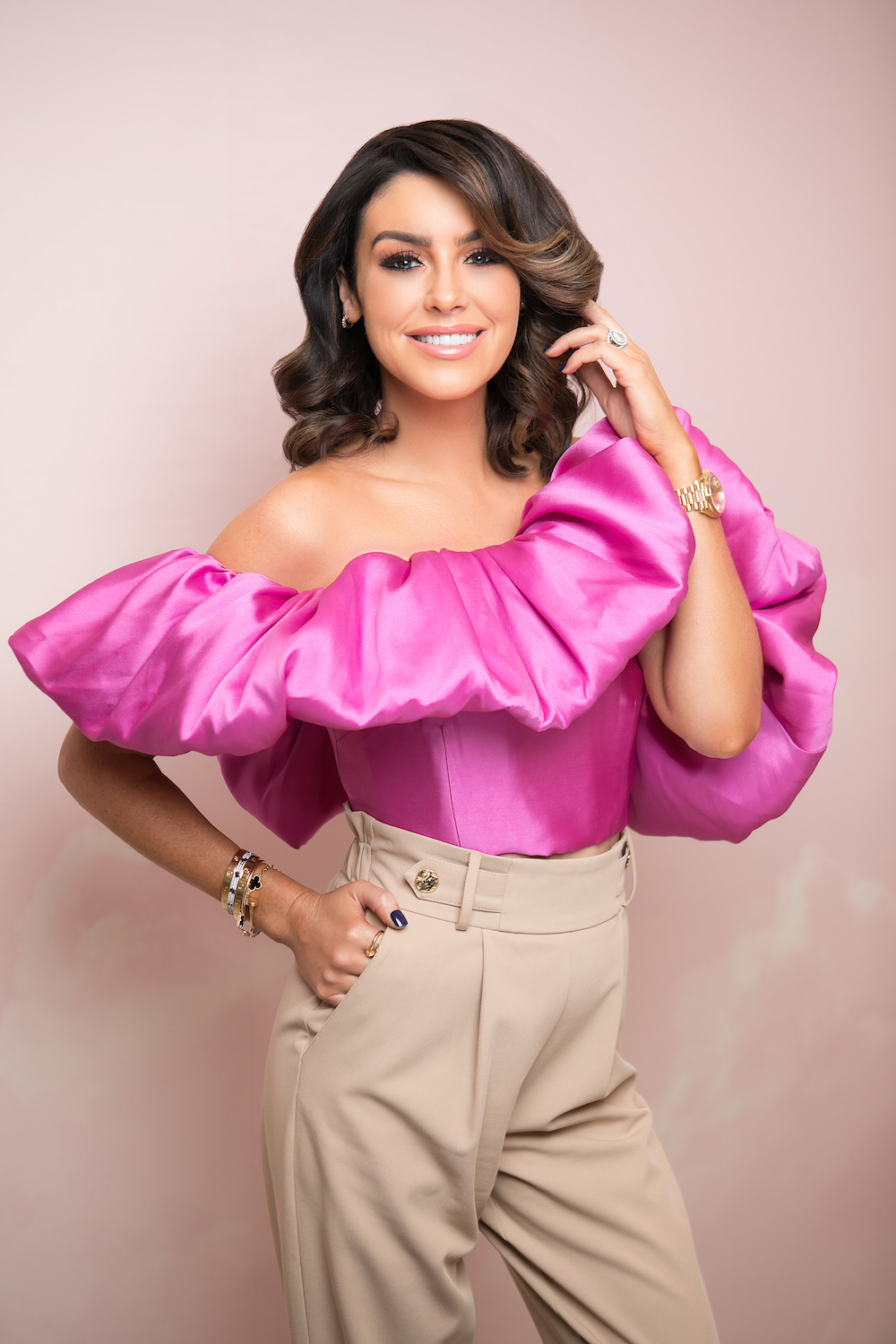 You are! And you are a dream to deal with too. Anyway, let's talk about that amazing home of yours with its cinema, cigar room and bar. It's a house that should be partied in. Are you doing it justice?!
We've gone very private. We like our own space. But we do sometimes get the gang over still!
Obviously we have seen the walk-in dressing room (check it out on her Instagram). It has to be your favourite room?
It is! I bloody love it! I'm never out of it! I put the music and I have my own bathroom so I'm like, "Okay Dylan you stay in your area!" And when my friends come over I have two seating areas, one for hair and one for the makeup.
No gym though?
There is a gym! I'm married to Dylan O'Connor! Of course there's a gym!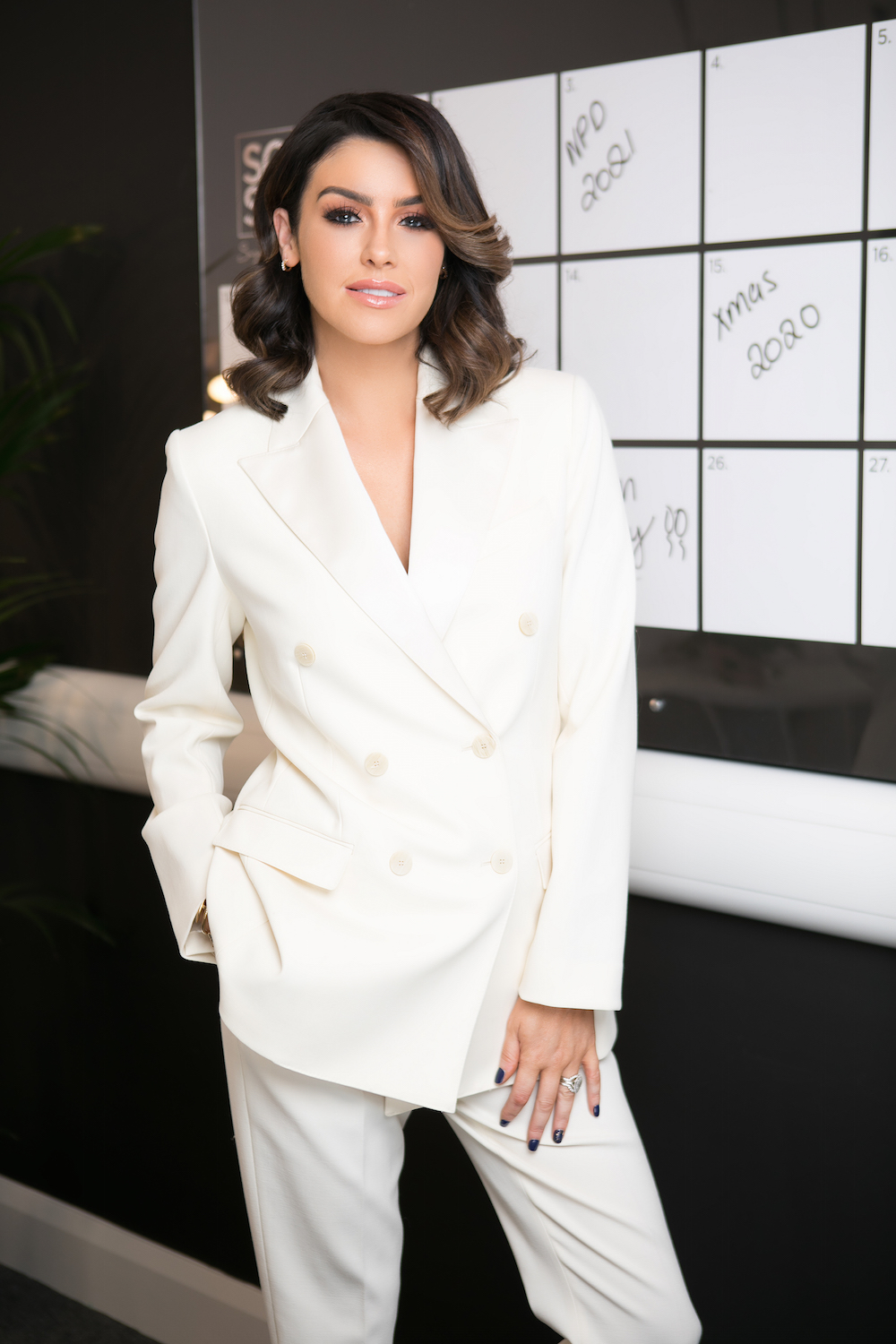 But do you ever darken it's door?!
Never! Dylan bought this new Spin bike (Peloton) and I promised him I'd try it, because he's like, "Suzanne, you need a bloody hobby!" But I love my walks with my dogs, fresh air, hood up. Nothing like fresh air to clear the head.
You look great, what's the secret?
No secret! My skin prep at night takes all of two minutes, I'm too tired. I double cleanse with an oil, then a cream, then I'll tone and whack on an eye cream – that's it. I do love a good face mask. I'm obsessed with Environ and I love Soap & Glory Body Butter too. We're actually developing a body butter at the moment and I love Soap & Glory so much I don't know if I'll be able to move!
We must talk about aforementioned Style Counsellors show on RTÉ which you've been co-hosting with Eileen Smith (Eileen Style Queen). How much fun has that been?
I enjoyed meeting the phenomenal women. And the transformations were very emotional, so yes it was a lovely programme to be part of. But it was in the busiest time of the year for me and we had to film it back-to-back for three weeks. It was tough and I was sometimes stressed on set. But it was worth it because the figures are in, and they're great.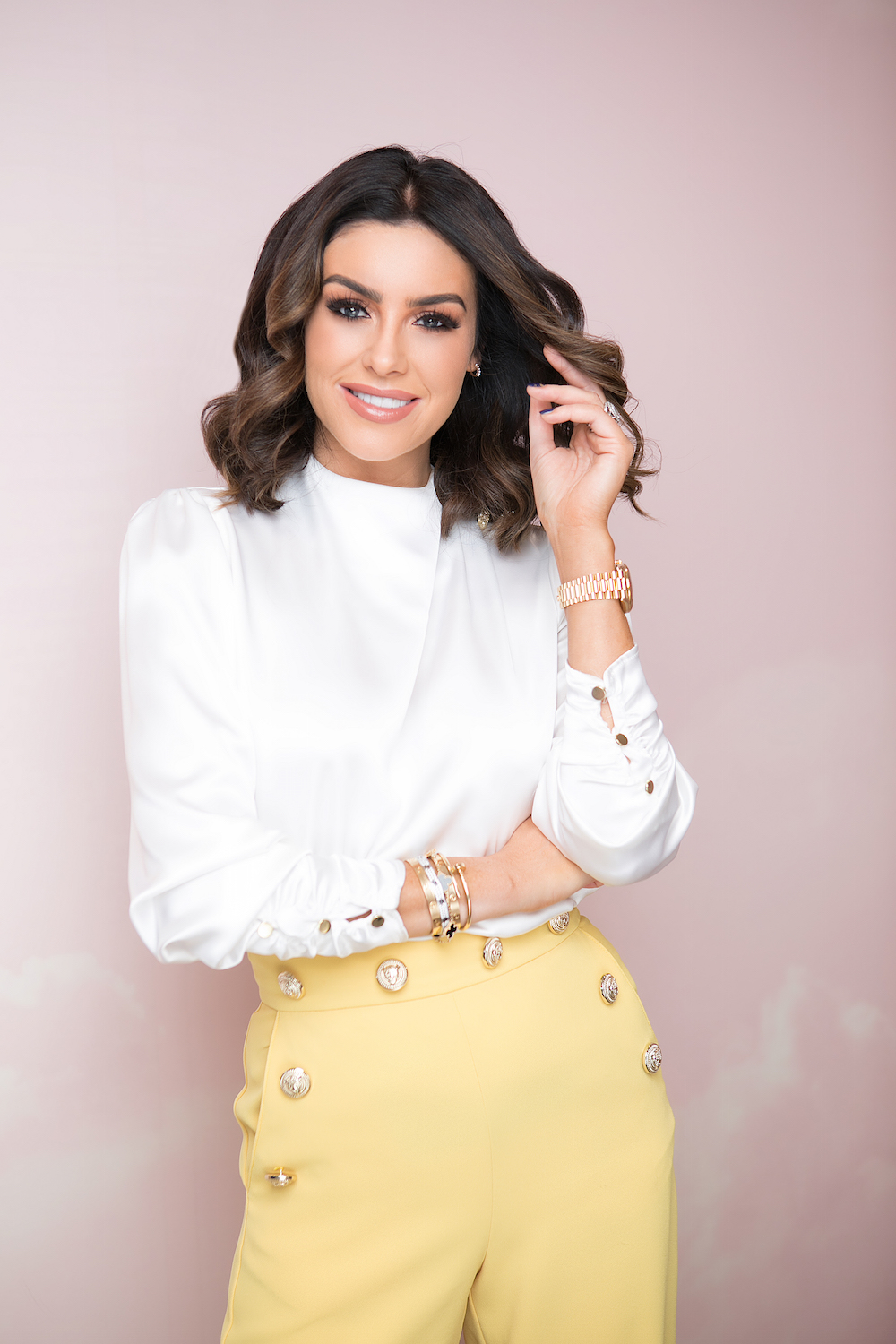 You have big plans for 2020 but what's most immediate?
We've a new collab just out with extremely talented and creative makeup artist, Aideen Kate. It's a three piece collection with a setting primer spray (€16.95), a Kohl pencil and an eyeliner pen (€16.95) and an eye shadow palette (€29.95), with a blush and highlighter. We're also working on more products with Rosie Connolly. But my goal by the end of 2020 is to have 15 more staff and to buy a big premises and warehouse and have everyone under the one roof.
What is next now?
Meetings! And more meetings! But I do plan this year to slow down – a bit! Last year I put a lot of faith in my team and I started letting go, whereas before I used to be quite controlling. I am a control freak by nature! I'm working on it!