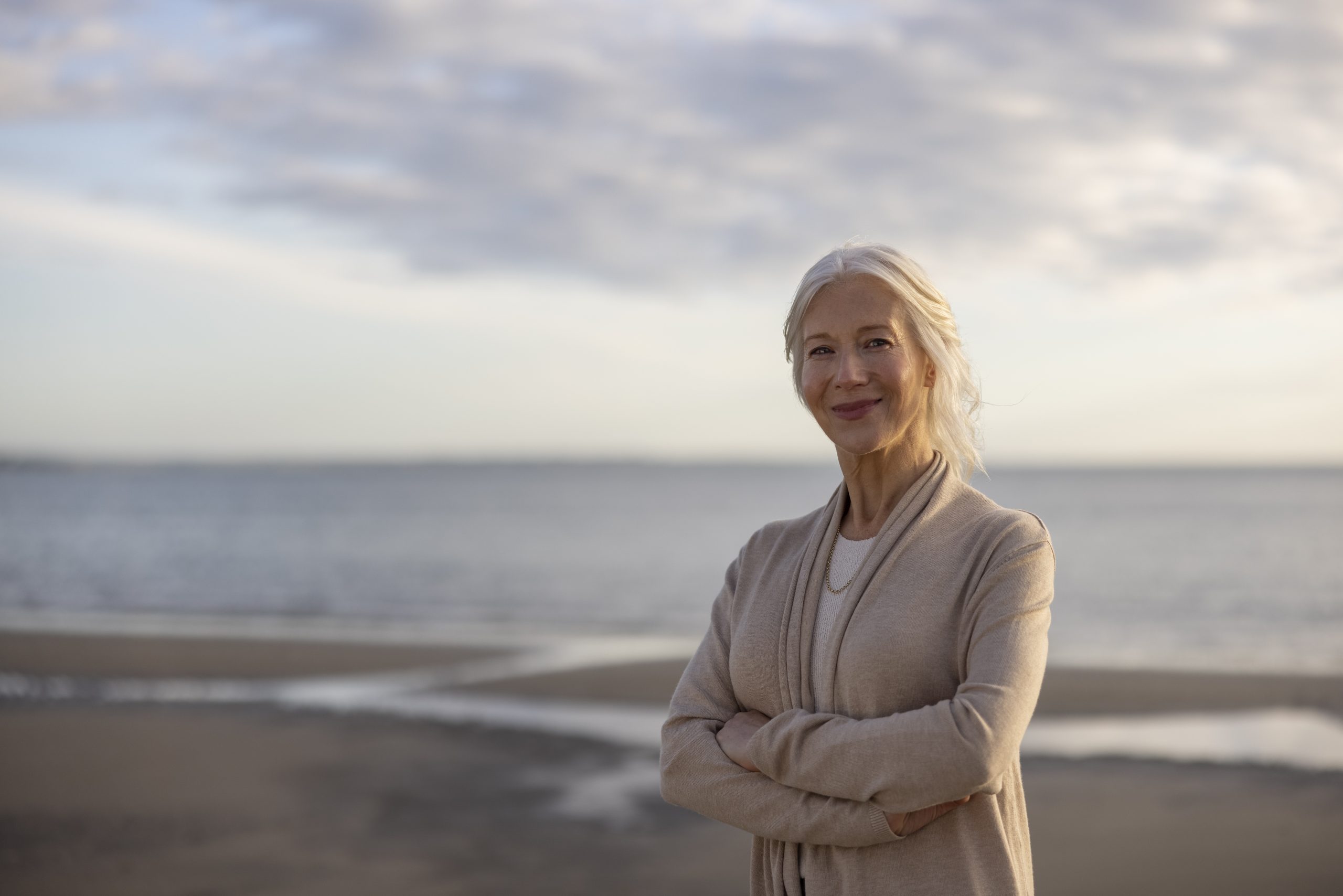 As we are rapidly approaching Menopause awareness month in October, Revive Active are pleased to have recently launched their latest innovation, Meno Active. After two years of research and development the Irish brand are releasing their latest super supplement, which contains 30 active ingredients including vitamins and minerals, digestive enzymes, live friendly bacteria, Omega 3 DHA and plant extracts.
This unique supplement is scientifically formulated to be taken during and after menopause.  For most women, menopause is a gradual process; one that encompasses a whole host of physical and physiological changes to the body.
On average, menopause happens over four years from the date of a women's last period, but many women can experience it for up to ten years after their last period.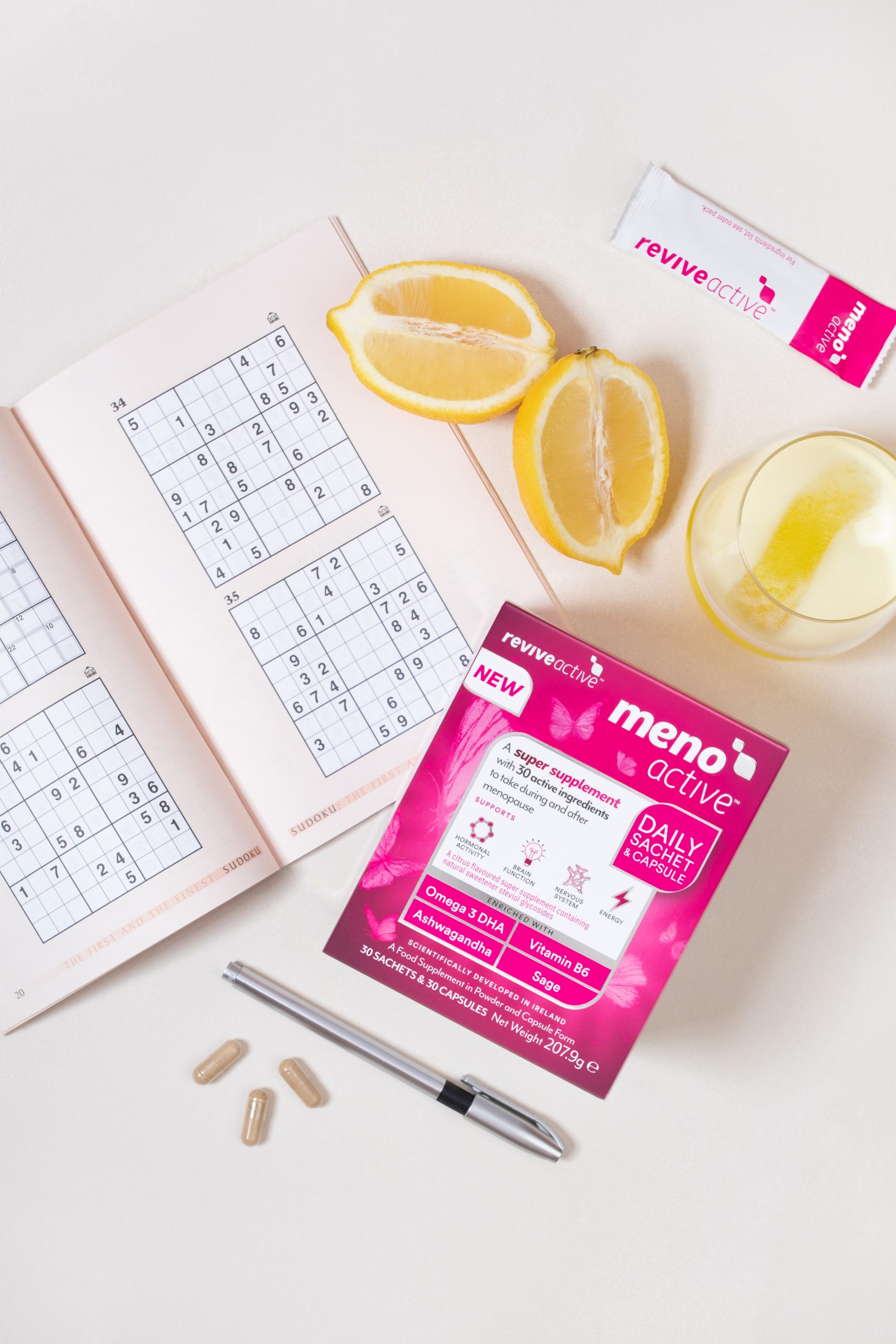 For so long menopause has been something not talked about in the public sphere, despite it happening to 50% of the population. Thankfully, in recent years, that has begun to change and with the help of Menopause Awareness Month in October, it has opened up conversations about women's wellbeing.
With Revive Active's range of super supplements now a staple in many households, they are delighted to have launched their latest product, Meno Active to support women through this stage of their lives.
Meno Active is formulated with a comprehensive blend of 30 active ingredients designed to help women during this time, like Vitamin B6 which contributes to the regulation of hormonal activity. Meno Active also contains Biotin, Magnesium, Thiamine and Iodine, which contribute to the normal functioning of the nervous system.
The supplement also contains Vitamin C which contributes to the reduction in tiredness and fatigue and Omega 3 DHA, which contributes to the maintenance of normal brain function.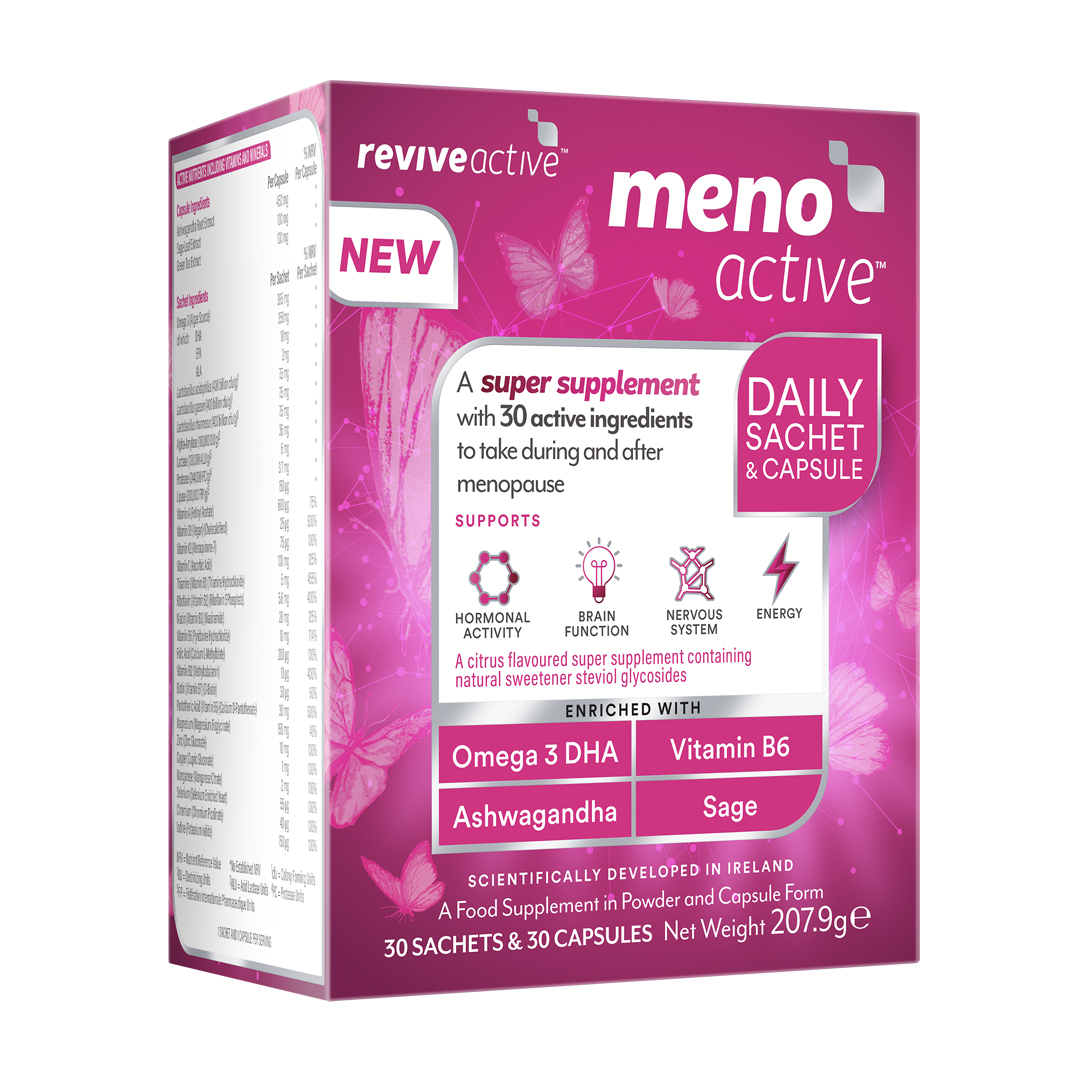 €59.95 for a 1-month supply
Meno Active is delivered in a unique sachet and capsule combination, with each sachet of ingredients creating a citrus flavoured drink when mixed with water. Each capsule contains 3 plant extracts, Ashwagandha, Sage and Green Tea which can sometimes taste a little bitter in a powder format. That's why they are best swallowed in a capsule with a glass of water!
It is recommended to take the sachet and capsule together at any time of the day, preferably 30 minutes before food by simply mixing the sachet with 250ml of water and stirring to dissolve. It is worth noting that the quantity of water is a guideline and can be increased depending on personal preferences and tastes.
As with any nutritional supplement please consult with your doctor before use, especially if pregnant, breastfeeding, if you have a known medical condition, are taking HRT or any other medication. Food supplements should not be used as a substitute for a varied diet and healthy lifestyle.
Available to purchase from health food stores, pharmacies and reviveactive.com