This year, it is more important than ever to support your immune system with increasing COVID-19 restrictions in place, as well as cold and flu season at its peak.
Beginning 2021 in our third lockdown, we don't have our usual sense of a fresh start and renewal but are instead perhaps feeling tired and burnt out with our immune systems working overtime.
So, why not put your best foot forward and kick this year off with the support of Revive Active's award-winning*, Irish made, collection of super supplements?
There is a targeted formula for everyone, including Revive Active, Zest Active, Junior Revive and Teen Revive. Best of all, taking the supplement couldn't be easier!
The most comprehensive blend of vitamins and minerals are available in one convenient daily sachet which you simply dissolve into a glass of water. This makes it super easy and uncomplicated to slot into your daily routine.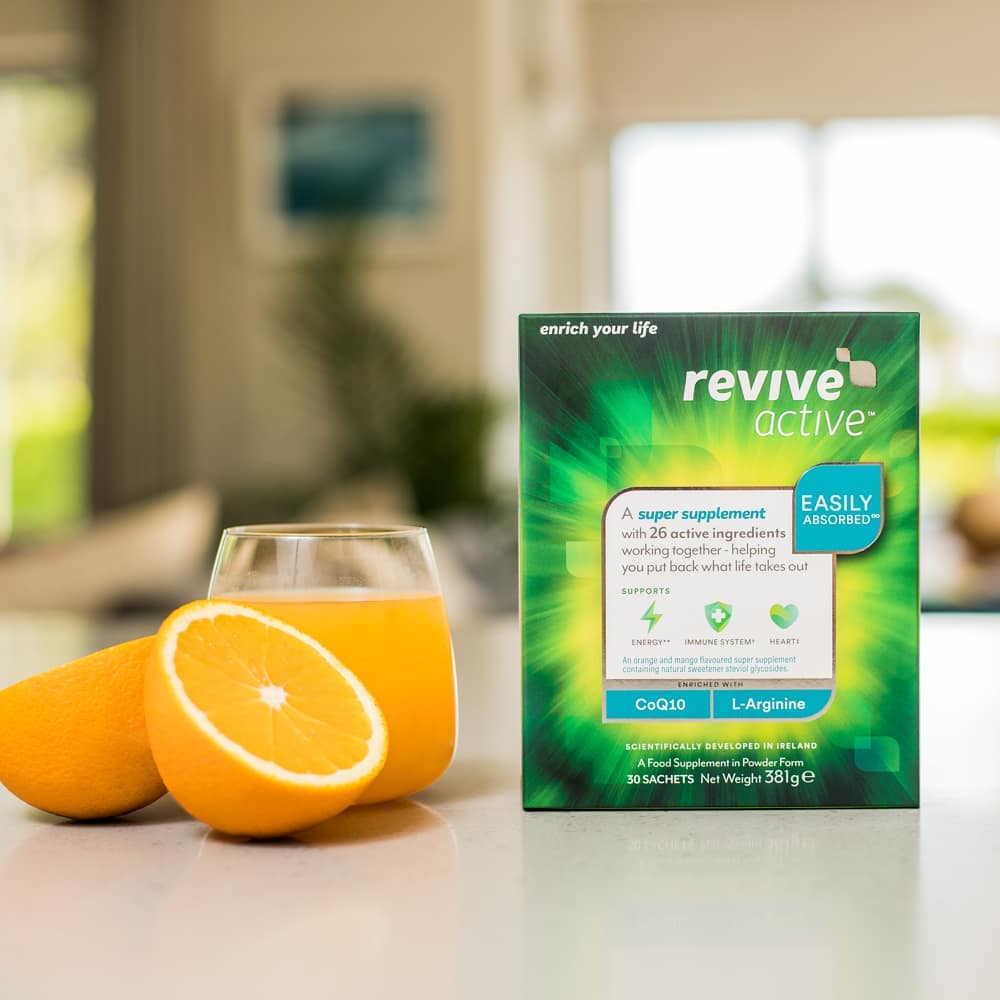 Both Revive Active and Zest Active contain 8 active ingredients that contribute to the normal function of the immune system and support energy levels, including Vitamin D, Vitamin C and Zinc, along with Vitamin B12, B6, Copper, Folate and Selenium.
As both products are suitable for over 18's, you may be wondering what the difference is between Revive Active and Zest Active?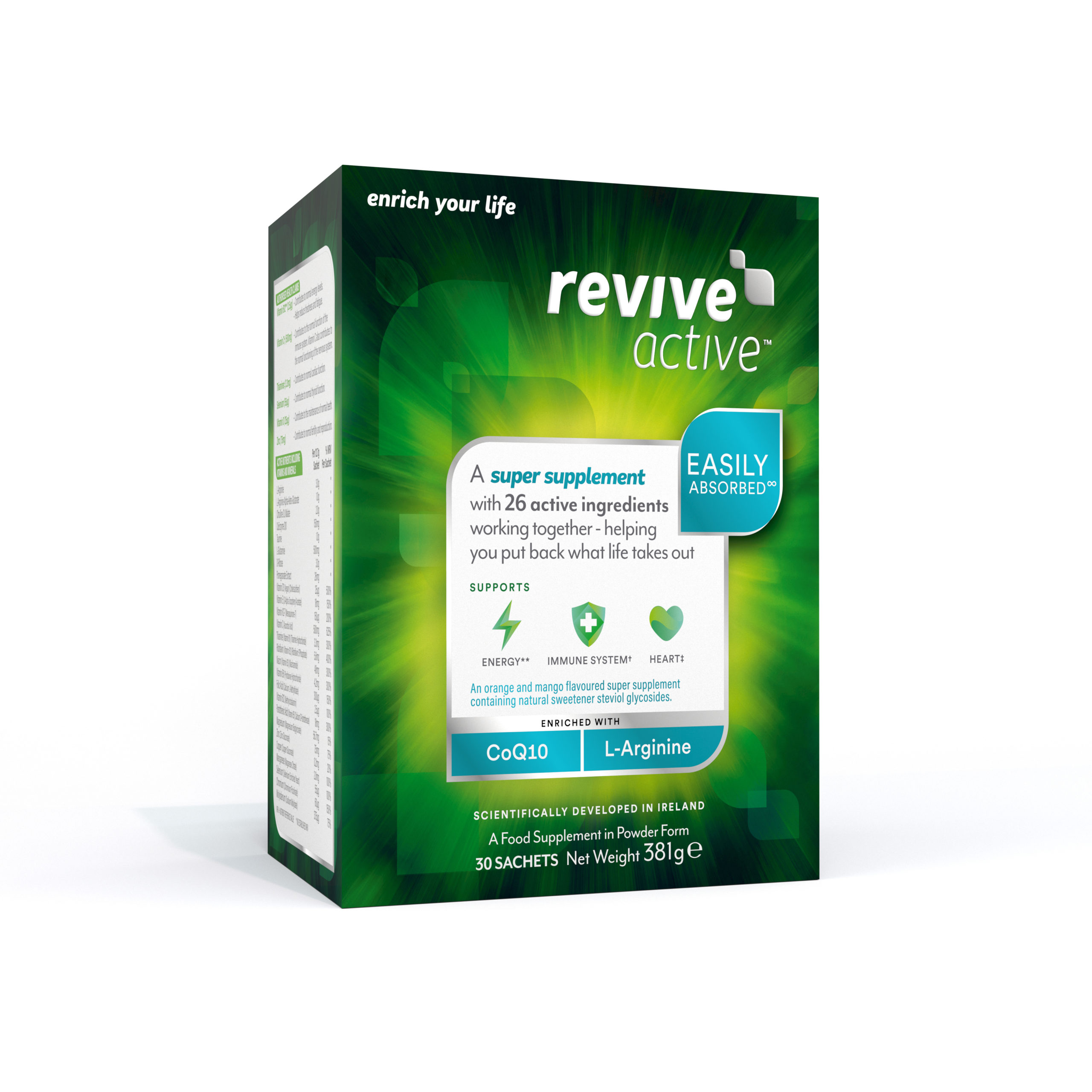 Revive Active, €59.95 for 1-month supply
Revive Active is tailored for those over the age of 35 as it contains additional ingredients targeted at heart health. Revive Active also contains CoQ10, critical for cellular energy which depletes naturally in the body as we age.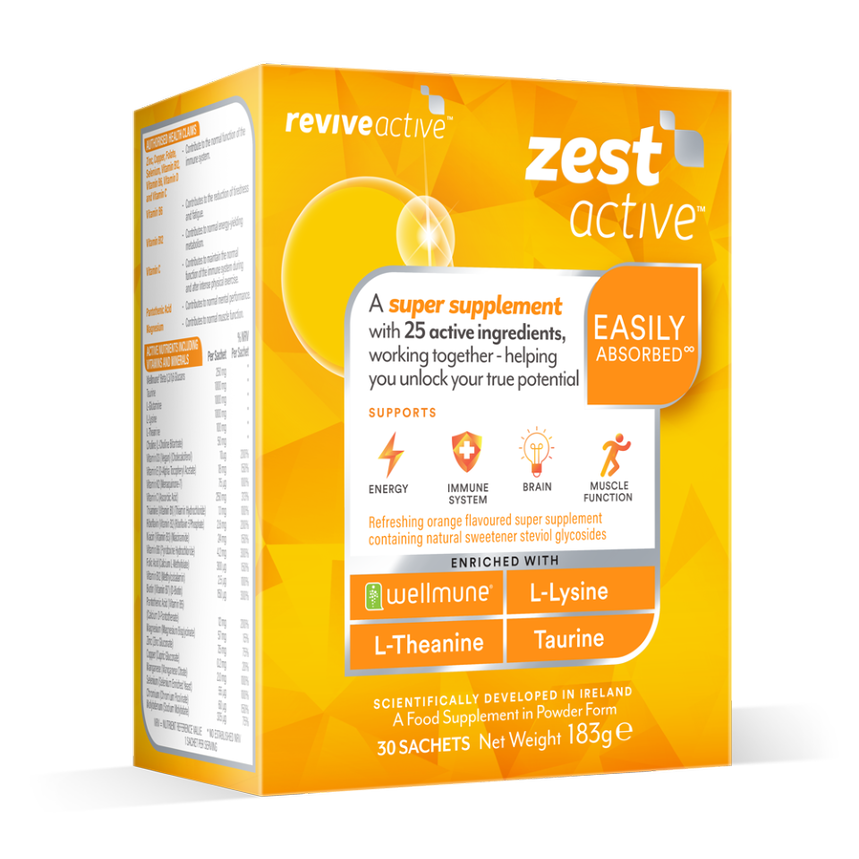 Zest Active, €34.95 for 1-month supply
Zest Active is targeted at a younger age demographic, people who are trying to juggle a busy work schedule and daily fitness, and contains an additional ingredient Wellmune®, a beta glucan by the Kerry Group.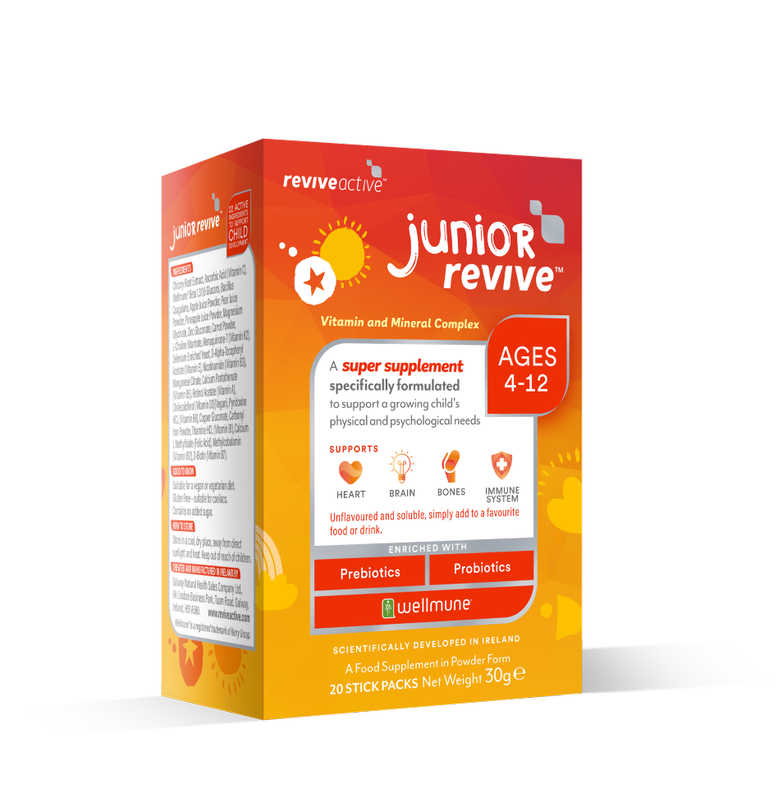 Junior Revive, €18.95 for 20-day supply
Revive Active also have children's nutritional needs covered with Junior Revive and Teen Revive. Both products are uniquely formulated to support the heart, brain, bones, and immune system of our ever-growing kids. Junior Revive is suitable for children aged from 4 to 12 years old and Teen Revive is suitable for teenagers aged 13 to 18.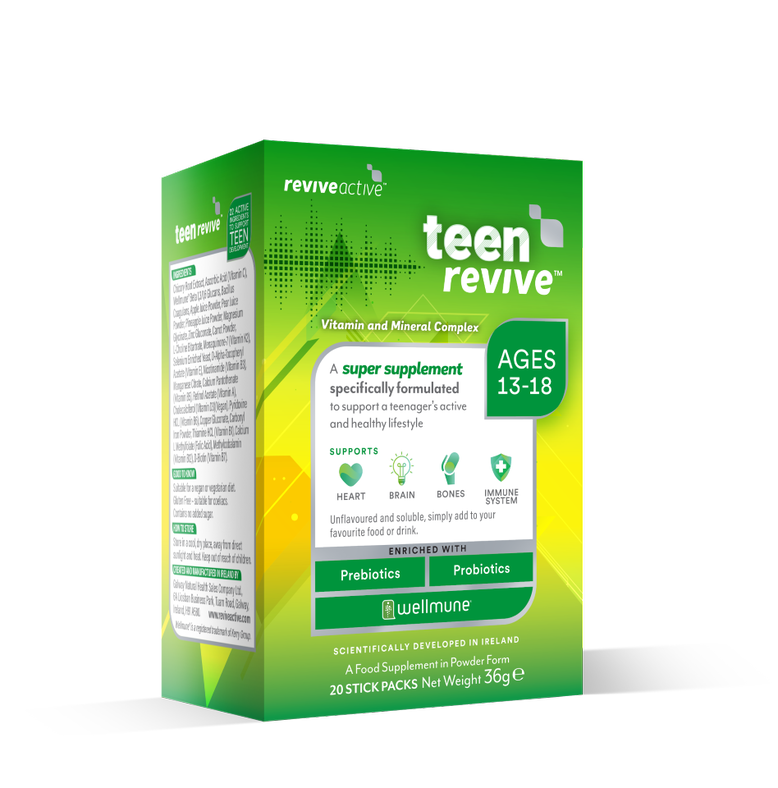 Teen Revive, €19.95 for 20-day supply
All Revive Active products contain no fillers, binders, artificial sweeteners, caffeine or preservatives and are the perfect addition to a balanced diet and healthy lifestyle.