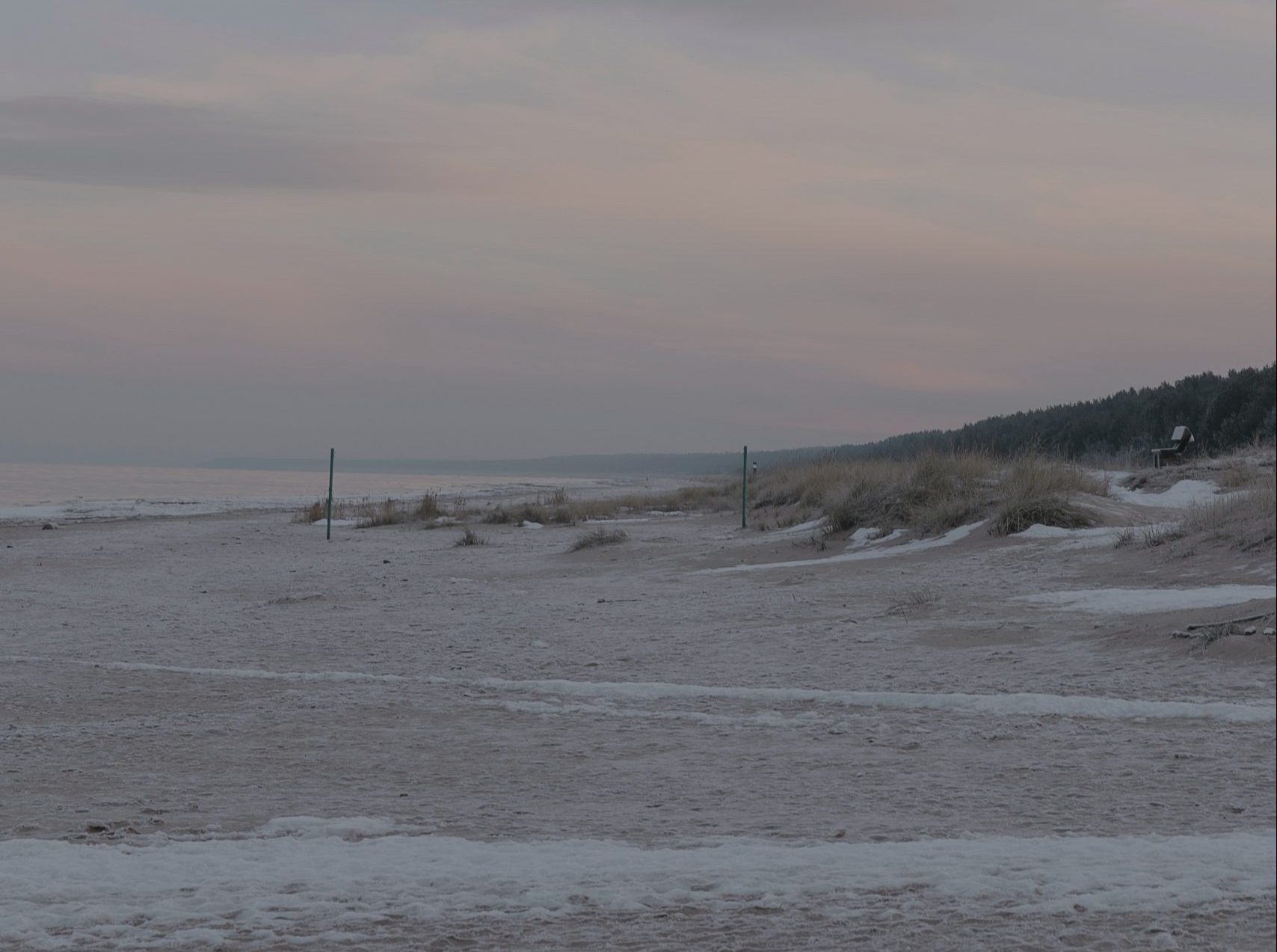 Sometimes all you need is a trip to the beach with a good book, some friends and an ice cream dripping off the cone.
Well, that is exactly where you will find us this summer!
If you are craving that getaway feel look no further as Ireland is home to some surprisingly white sandy beaches and some beautiful turquoise waters.
We have put together a list of some of the nicest beaches and towns in Ireland to visit this summer;
Curracloe Beach, County Wexford
Located on the Raven Nature Reserve, this 11-kilometre stretch of golden sand has been home to the lovely Irish families of Wexford for generations.
While it has only grown in popularity the beach has maintained its wild feel.
Film fans may recognise this beach from an array of films including D-Day, Saving Private Ryan and Brooklyn.
Dog's Bay, County Galway
Our own Caribbean in Connemara – yes, please!
Dog's Bay's beach is famous for its tourmaline hue from the water. Located on Galway's ragged coastline and jutting out into the Atlantic this beach is destined to give that holiday feel.
This horseshoe-shaped beach actually consists of tiny crushed-up seashell particles which give off a luminous tropical quality.
The Velvet Strand, County Dublin
This large stretch of beach better known as The Velvet Strand forms part of Portmarnock Beach.
With its soft sand and incredible views of Howth Head, Ireland's Eye and Lambay islands and the boats and yachts sliding past on the Irish Sea this beach is ideal for a family day out.
Rossbeigh Strand, County Kerry
If you are familiar with the myth of Tír na nÓg then you may be familiar with this beach.
Said to be the place where Oisín and Niamh set off and rode across the sea on her white horse to the land of eternal youth this five-kilometre strip of land pokes right out into Dingle Bay.
Located on the Ring of Kerry this beach allows for some breathtaking views. If the tide is right you can even walk out to the tip which almost touches Inch Strand on the other side of the channel giving that isolated feeling or the impression that you are completely encircled by sand, sea, sky and mountains.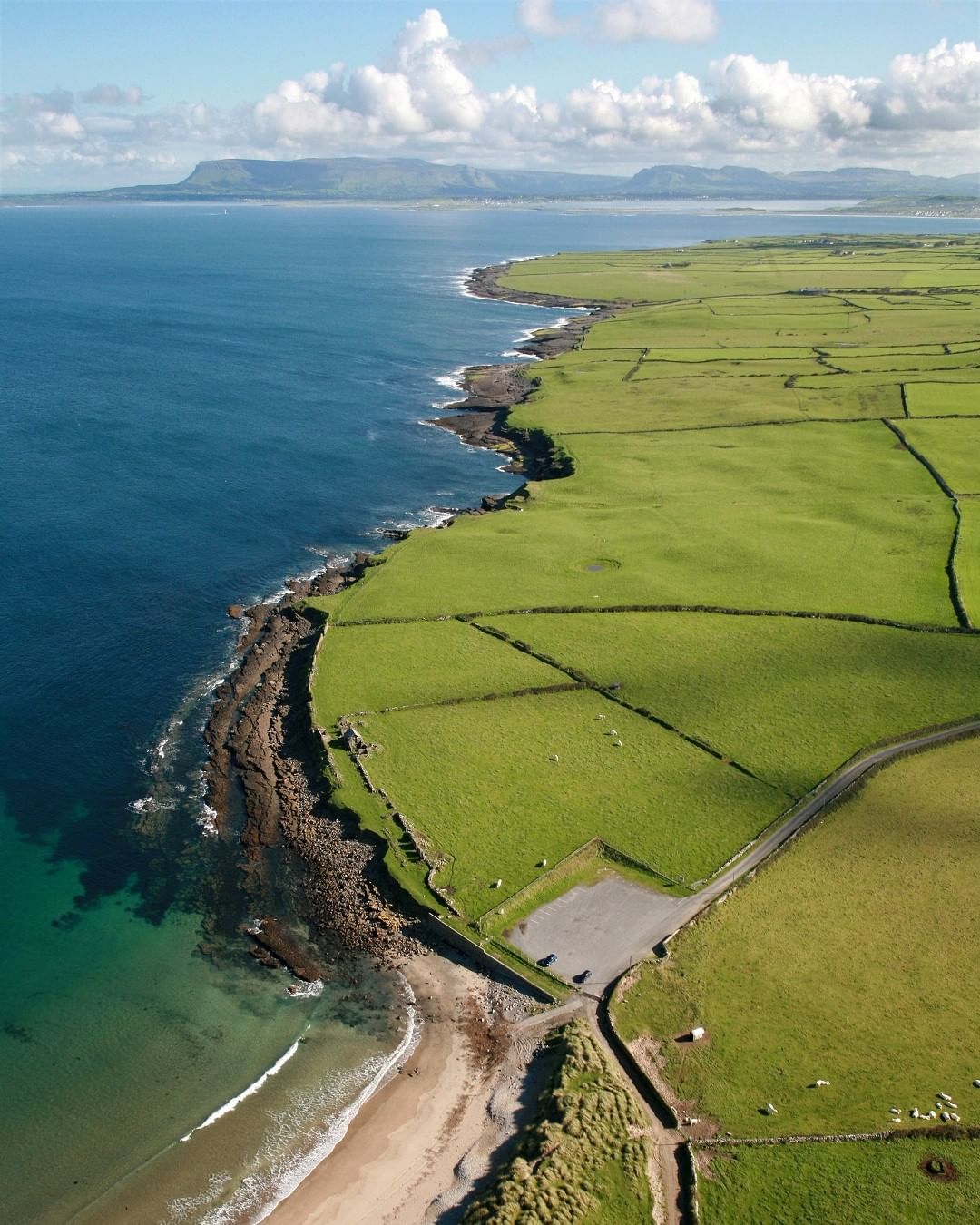 Dunmoran Strand, County Sligo 
With a backdrop of mountains accompanied by beautiful sand dunes this two-mile stretch of sand is rarely busy.
Said to be ideal for swimming, walking and beginner surfing this sheltered beach is ideal for some serene time with family or friends.
If you are not up for swimming you can also look for crabs and starfish in the rock pools.
Whiterocks Beach, County Antrim
This stunning almost white sand beach is a haven for locals but not known by tourists.
Complete with limestone cliffs, caves and sea-sculpted rocks why not head here to watch some surfers ride the waves if you are lucky you may even see some hunting hawks.
Keem Bay, County Mayo
Already famous for its tall sea cliffs and clean beaches alongside its breezy shoreline, Achill Island is also home to Keem Bay.
This golden horseshoe beach is surrounded by rugged cliffs and is perfect for swimming or a day out with friends or family.
Trá Bán,

Great Blasket Island, Co Kerry
The Blasket Islands have been uninhabited since the 1950s and are best known for a number of gifted Irish language writers who vividly described their way of life and who kept old Irish folk tales of the land alive.
Located off the Dingle Peninsula, Trá Bán is a perfect name for this beautiful white beach paired with turquoise water.
Only accessible by the season ferry from either Dingle, Ventry or Dún Chaoin (Dunquin) this is a quaint beach for an afternoon of relaxation.