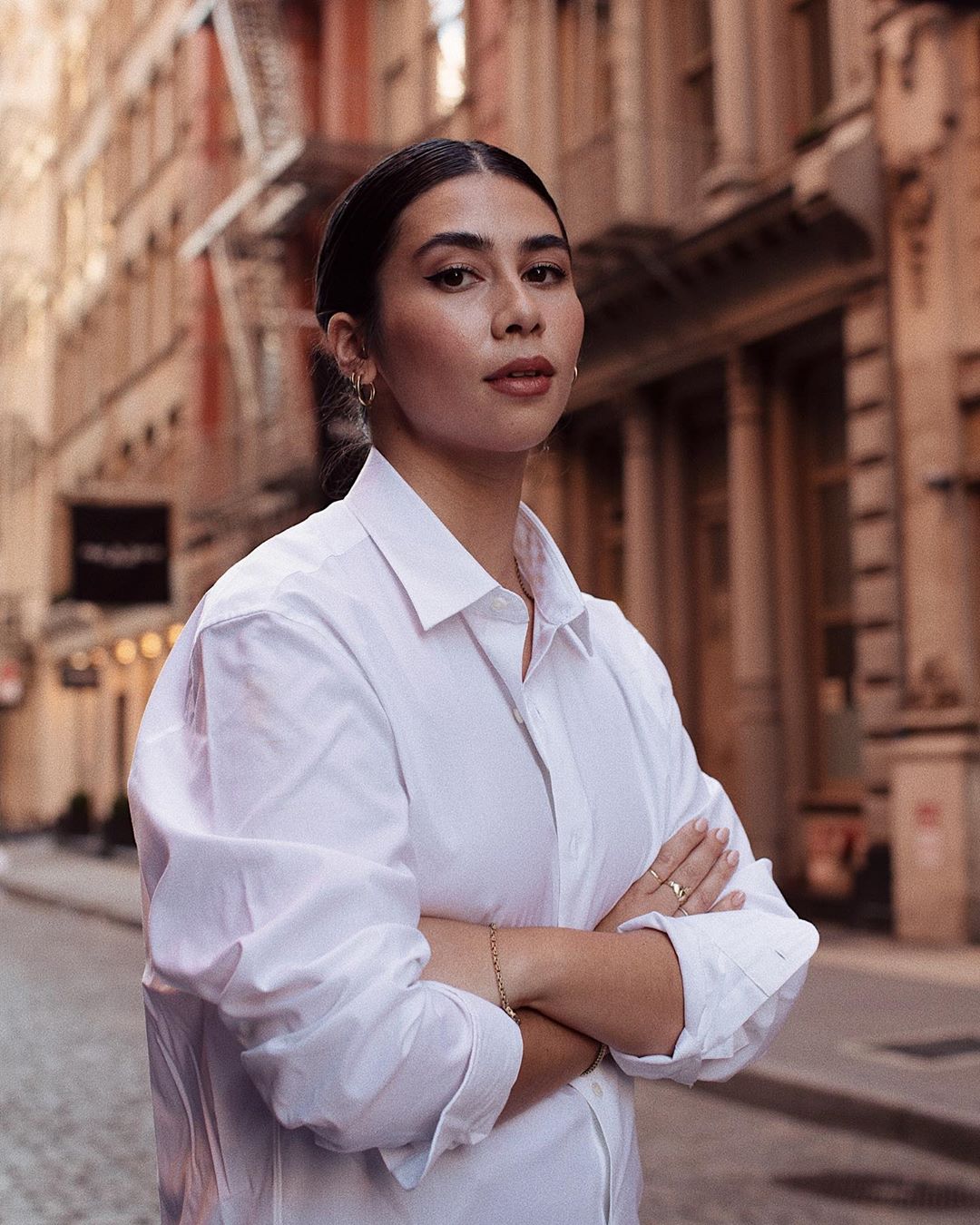 We've been digging through the closets of our fave Irish celebs and influencers, finding out the secrets behind some of their most iconic looks.
From where they get their inspiration, to their favourite places to shop, we've asked all the burning questions you've ever wanted to know. This week VIP have been speaking to Cork native Tara Marzuki who is now living in NYC.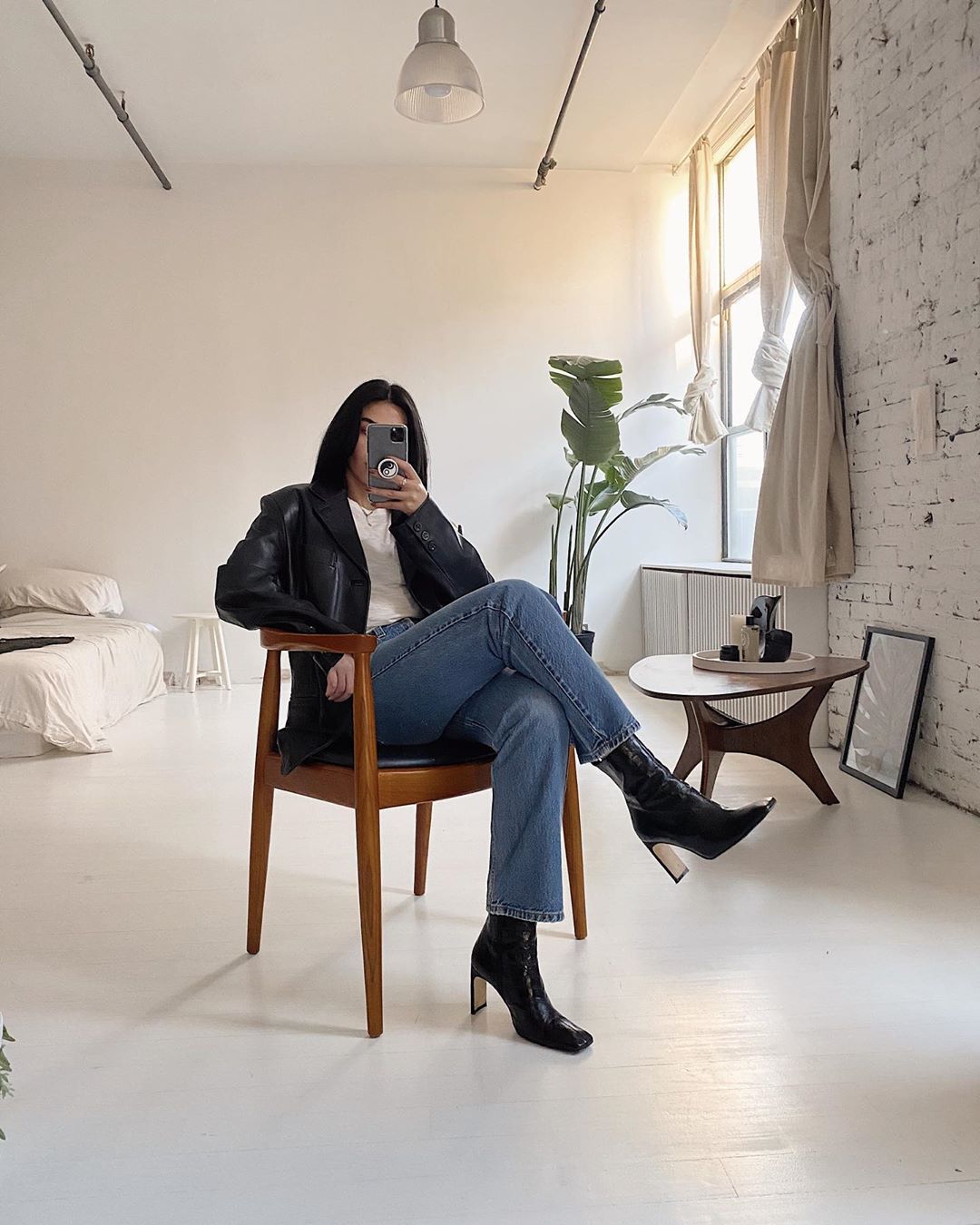 Most worn piece of clothing?
My vintage Levi's 100% – I have quite a few pairs now and nothing compares to rigid non-stretch denim in my opinion, and they're so flattering!
Most sentimental piece in your wardrobe?
I try not to get attached to things like clothes because otherwise I'd be a total hoarder so it would have to be my jewellery. I try to pick up vintage gold pieces in any city I'm in that has a market or something like that, especially if its been a really good trip that I'd like to remember!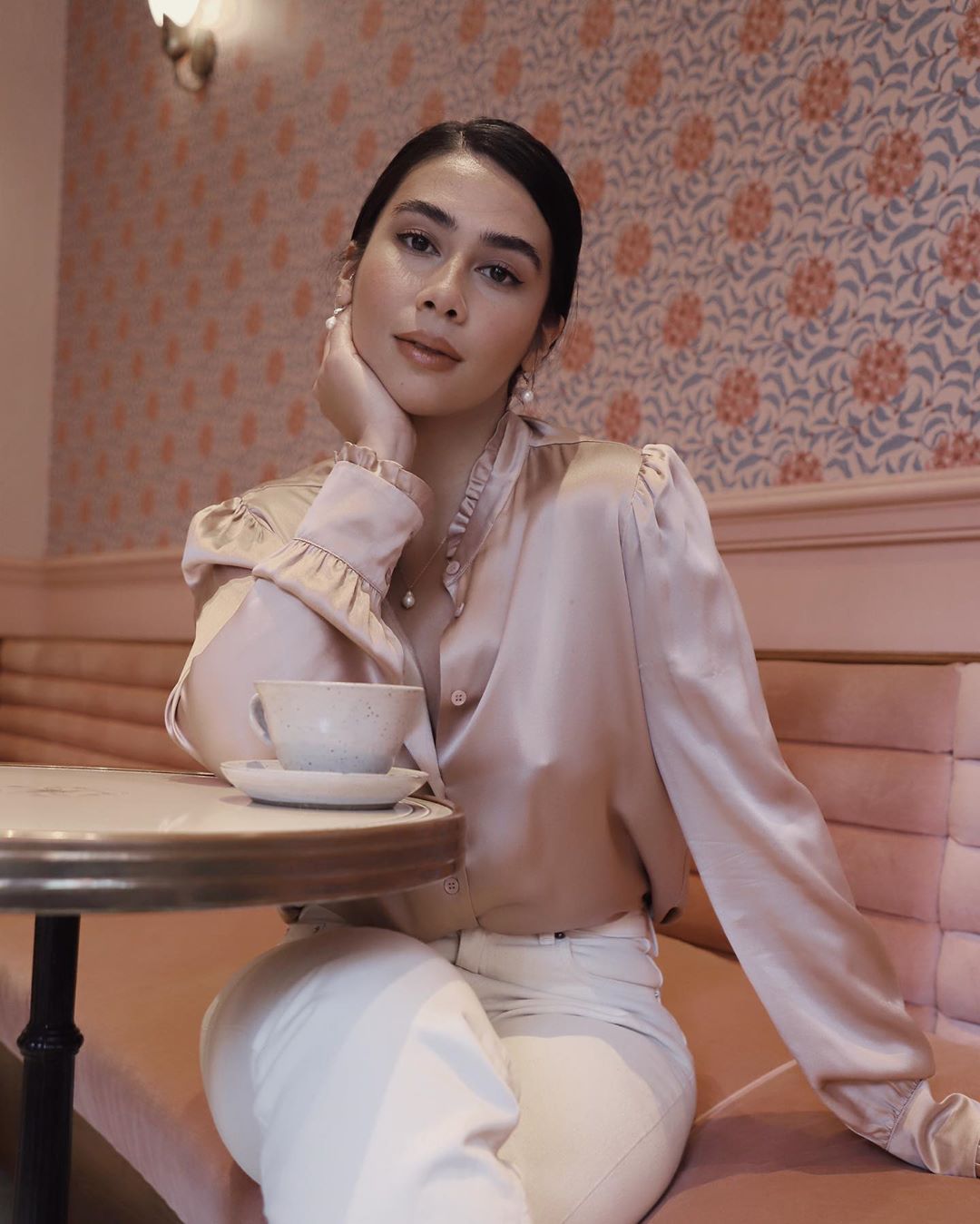 You have 5 minutes to get ready for a night out. What is your go-to outfit?
High waisted Levis, boots, and a LBT – little black top. People don't get super glam for nights out in NYC and it totally suits me as I can dance the night away comfortably!
What are the staple pieces you think should be in everyone's wardrobe?
A pair of jeans that you feel amazing in, Good monochrome basics like tees & tanks, and a great black blazer, and an oversized long coat.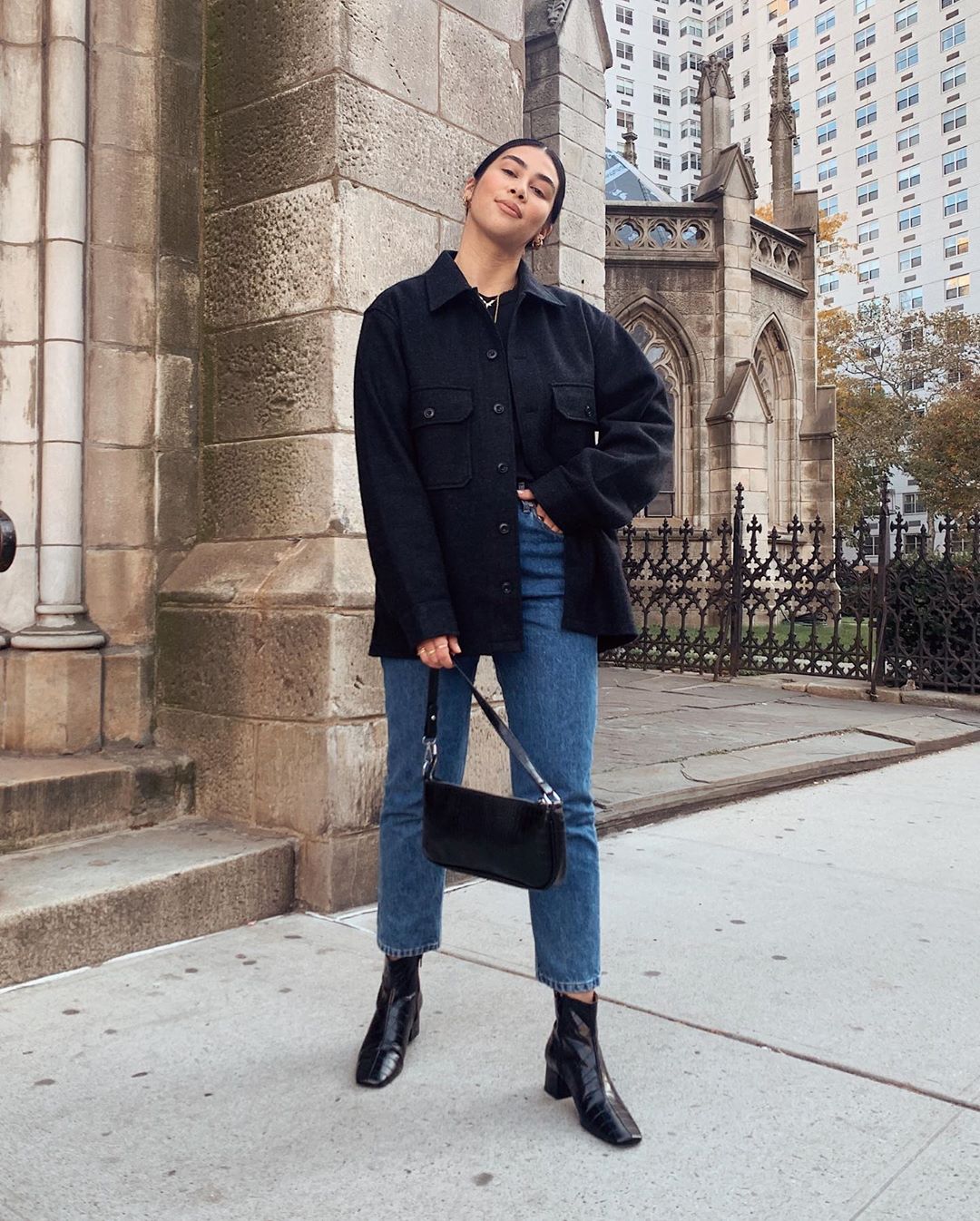 Staple pieces for a holiday wardrobe?
I like to wear versatile pieces that can be layered for winter so that I really get wear out of them. I love slip dresses because their light to pack, perfect for hot weather, can be styled for night time and layered up with tights and sweaters for winter. Also I think a great pair of investment sunglasses can make a simple outfit a little more statement!
Your biggest investment buy?
I try not to splurge over $600 for designer things – I think working in the fashion industry in the past has de-valued clothing for me because I know what the profit margins are and I don't really see the point in spending more than that because I really love to use my luxury purchases and batter them! I don't see the point in owning something expensive and then squirrelling it away in a dust-bag for most of the year. My most recent purchase was a Rachel Comey jacket which was around this price because I thought it was both cool & practical.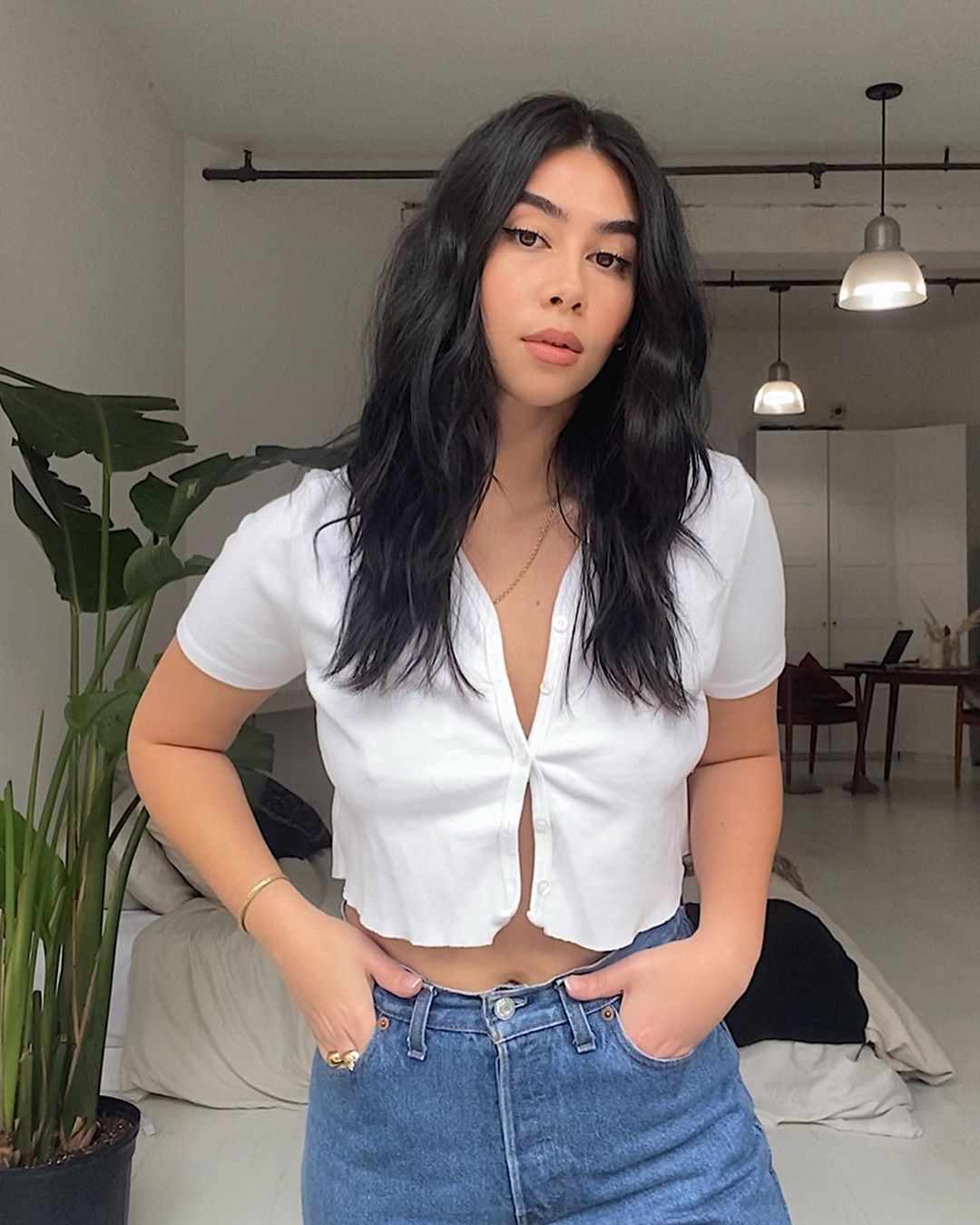 Are there any outfits/trends you regret wearing?
So many – which is why I avoid fast moving trends all-together these days. Now I try and keep it classic but with my casual and sometimes masculine twist. I regret neon clothing the most!
Your favourite brand to shop with?
My favourite high-street clothes are Mango, Uniqlo and Weekday but if I want to spend a little more I like to browse on Nanushka!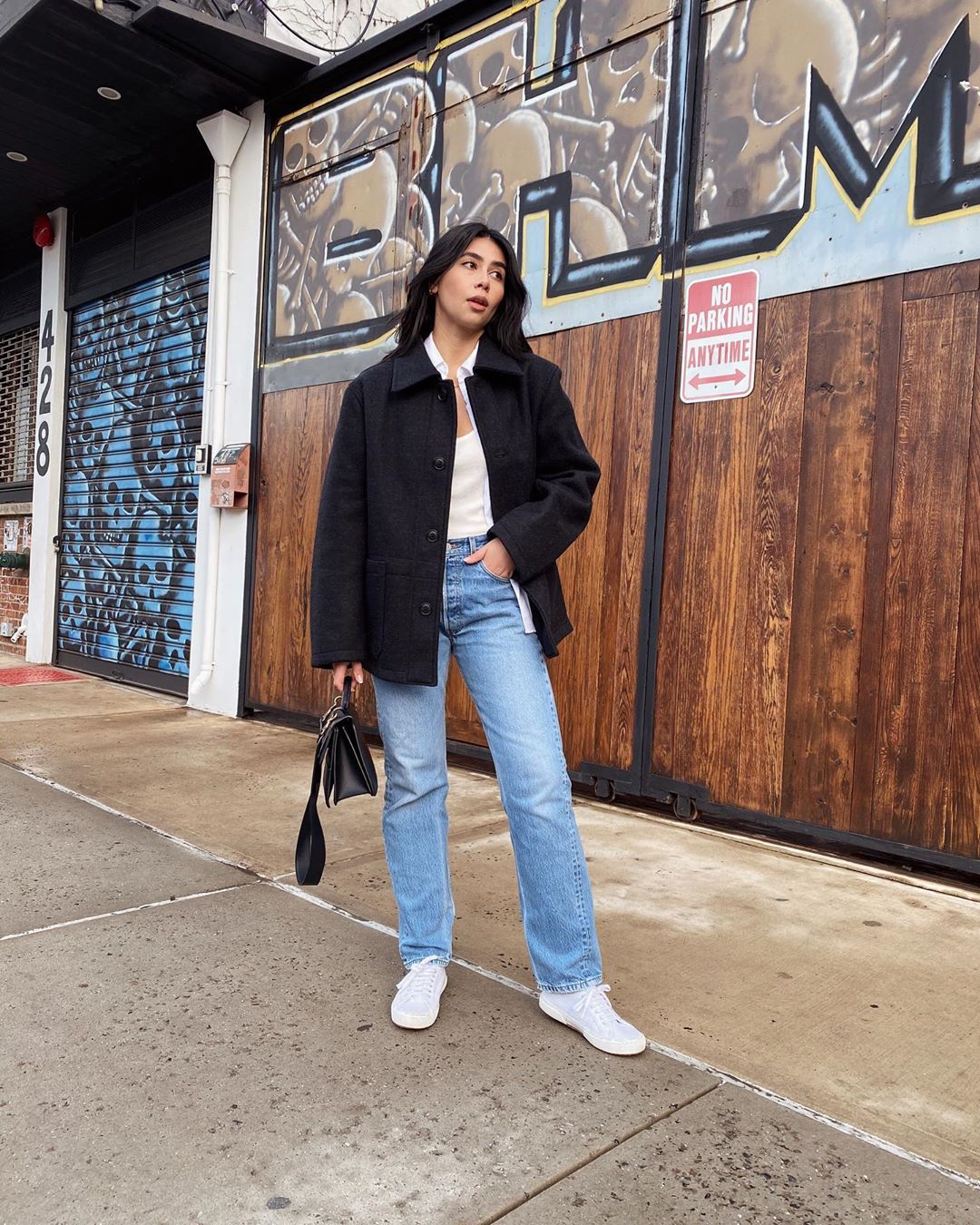 The best style advice you've ever received?
I can't think of a tip somebody personally gave me but I would say for myself is I try dress is a way that is flattering for my shape and then try pull my personal style into it – I have far too many fashion regrets trying to make my body type work with certain trends!
What outfit makes you feel the most comfortable?
I love styling masculine cuts for the comfort! Trainers are a must for my everyday – I do a lot of walking around in NYC!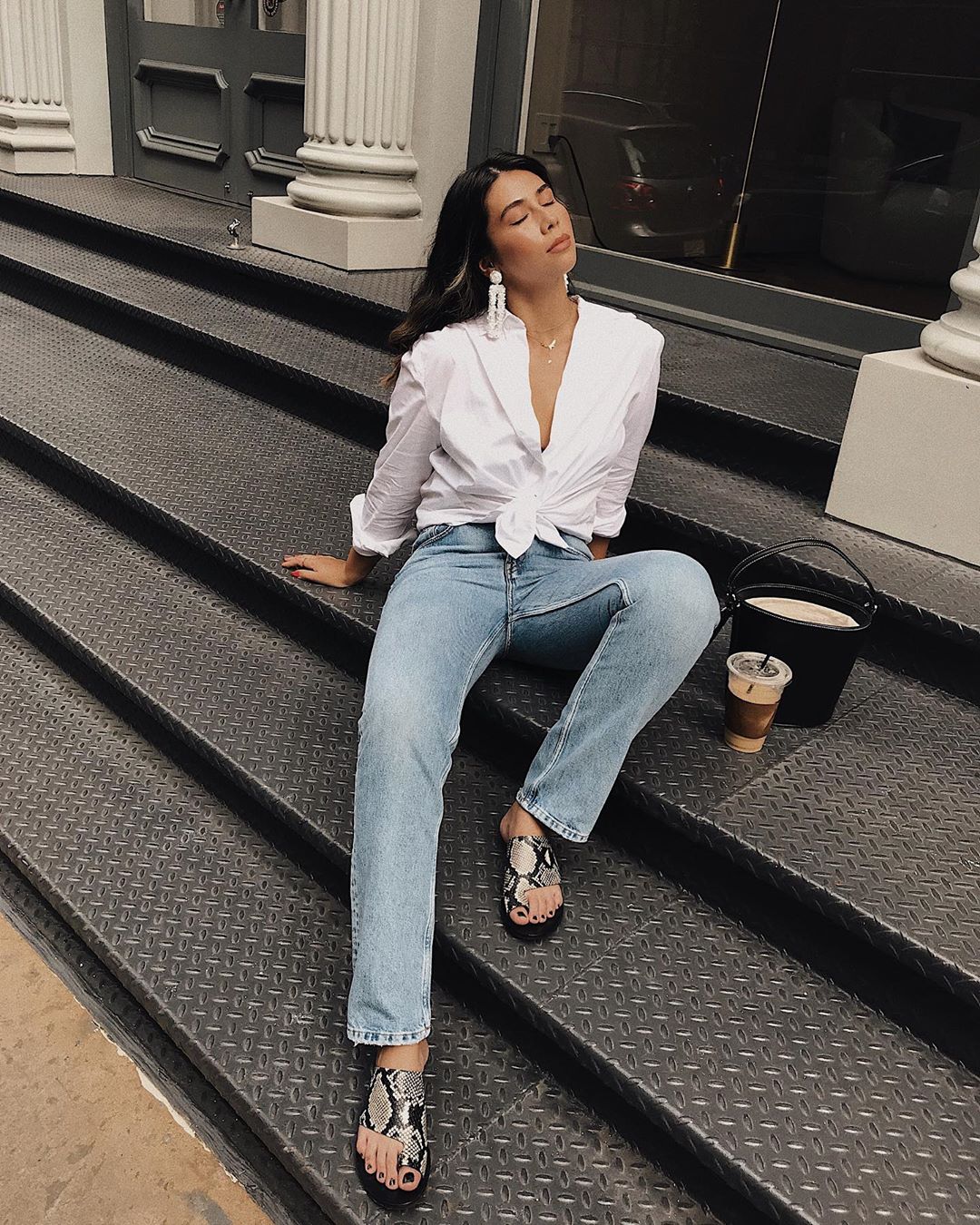 What is your next buy/what are you lusting after?
I'm obsessed with collecting vintage denim at the moment as I mentioned and the really good pairs of vintage 501's can go between $150-$200 so I'm trying to not do too much browsing!
Is there a particular piece of jewellery that you wear all the time?
I wear my Irish claddagh all the time so I have a little piece of Ireland with me but I have many pieces from Mejuri and they are hands down the best quality for the price!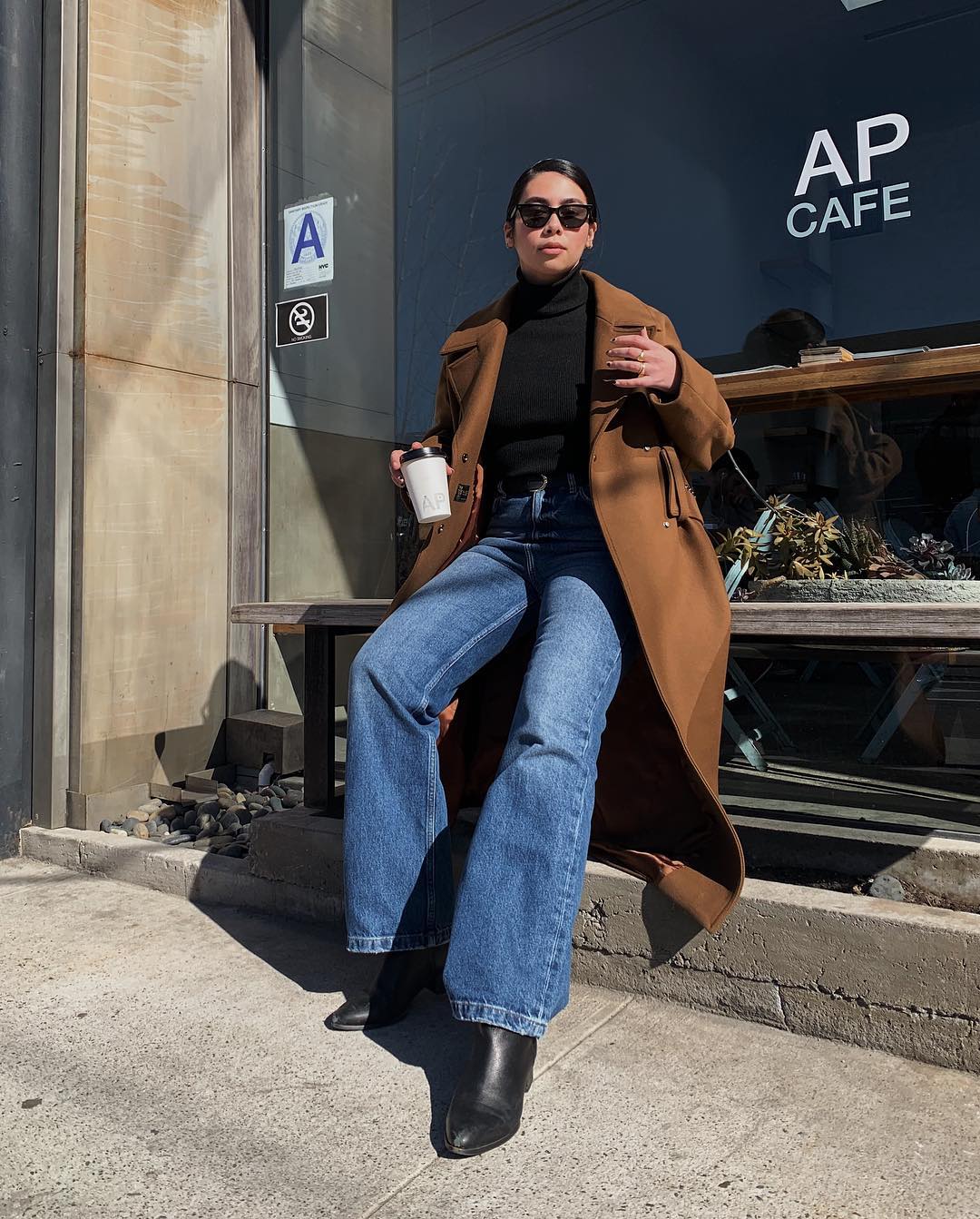 Who is your biggest style icon?
I really love style from the 40's and 50's era and icons like Lauren Bacall but at the moment I think I pull more inspiration from random images of girls expressing their personal style more than anything else!
Is there anything about your style that's changed since moving to NYC?
Just about everything! The NYC style that I follow is all about cool chic and not being too over-dressed and I love that. The main thing I noticed is that women don't wear as much makeup and really embrace their natural features without trying to change their face too much!