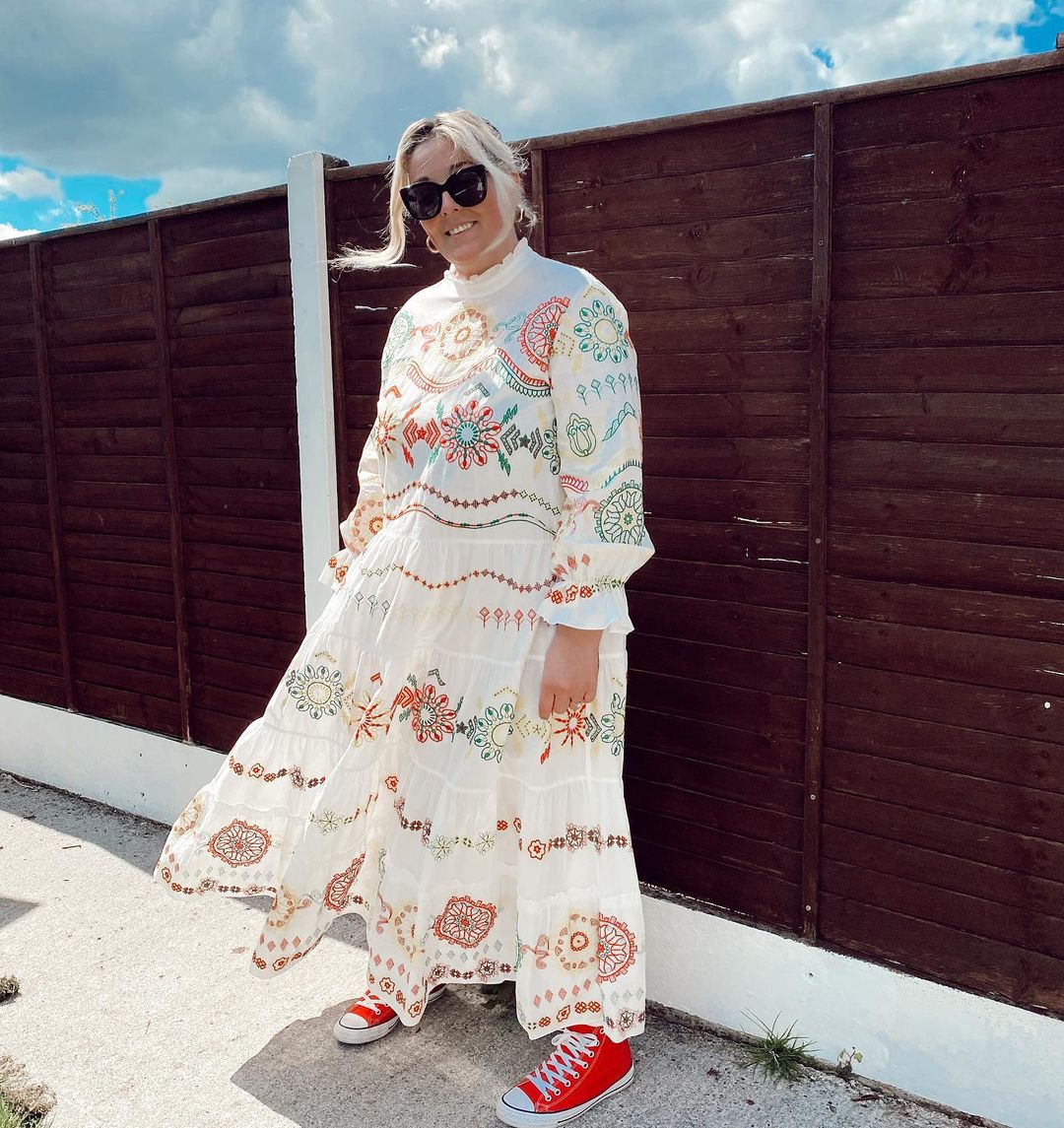 We've been digging through the closets of our fave celebs, finding out the secrets behind some of their most iconic looks. From where they get their inspiration, to their favourite places to shop, we've asked the stars all the burning questions you've ever wanted answers to. This week we're speaking to Irish influencer, Kelly Fitzsimons.
What is your most worn piece of clothing?
Definitely my beige shacket from H&M that I bought last October. I wear it almost everyday. It goes with everything.
The most sentimental piece in your wardrobe?
My mom's communion dress. Its 54 years old but its not a typical communion dress, it's a beautiful eyelet lace and perfect for summertime.
I wore it as a child and my daughter EllaMay wore it so much when she was small too. Its very special to me.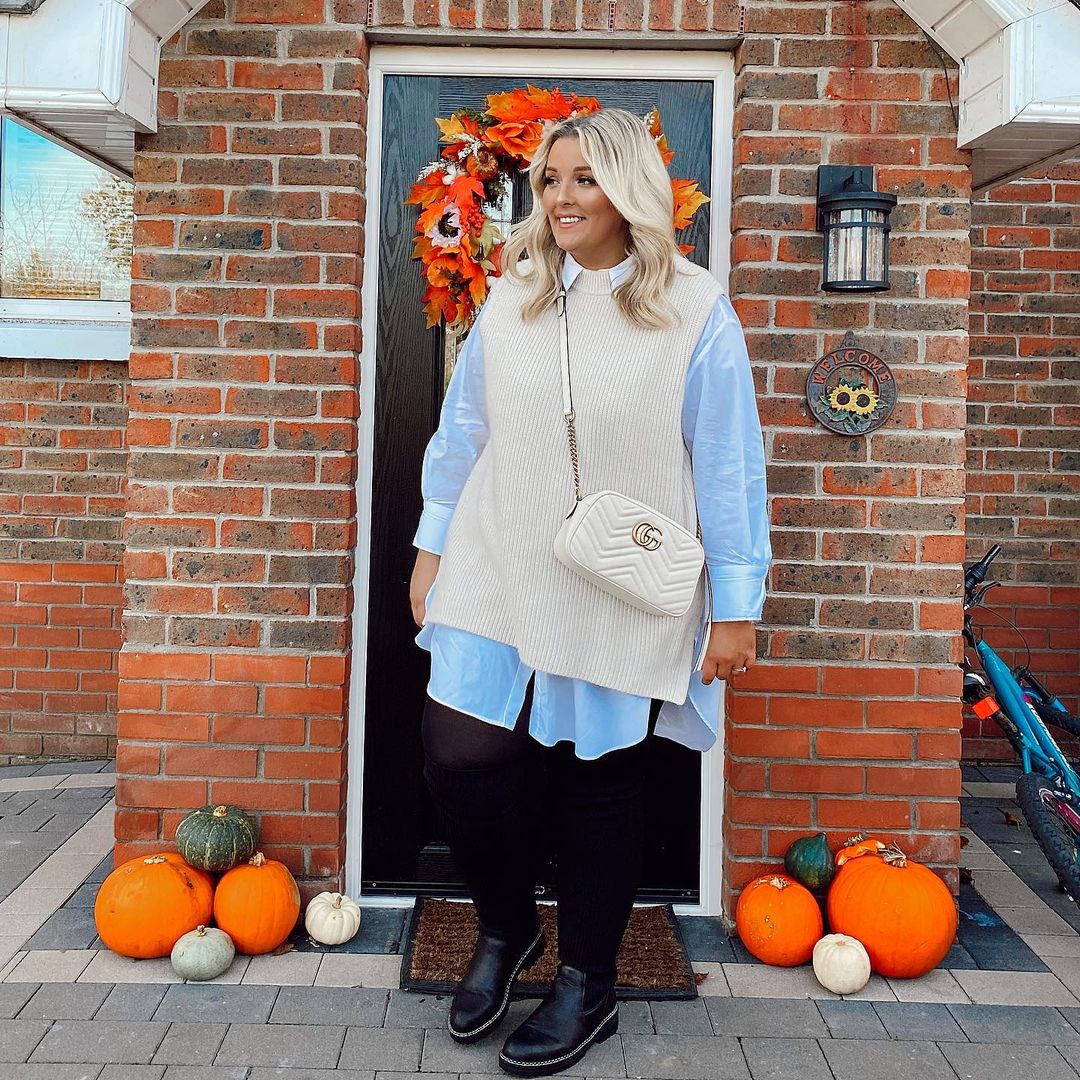 You have 5 minutes to get ready for a night out. What is your go-to outfit?
An oversized white shirt, jeans or leather look Spanx and layers of gold jewellery.
The perfect outfit that doesn't require and application of tan and ultra glam while being understated.
What are the staple pieces you think should be in everyone's wardrobe?
A crisp white tee is a must. If you find one you love, buy four of them.
Skinny jeans,  they can bring you from daytime to nighttime.
A Blazer- will literally smarten ANY outfit, even throw it on over a hoodie.
Staple pieces for a holiday wardrobe?
Comfy sandals. I always try to get the most neutral coloured ones I can find, they match everything so less luggage. A midi skirt, perfect for long walks and super comfortable.
A straw sun hat, practical and fashionable. I particularly love these with all white outfits, A long kimono, serves it's purpose both on and off the beach and fantastic for covering every area you dislike while looking fabulous.
Are there any outfits/trends you regret wearing?
Haha YES Uggs with a mini skirt…..like what? It was like Summer and Winter combined in one. Horrendous. I blame Beyonce.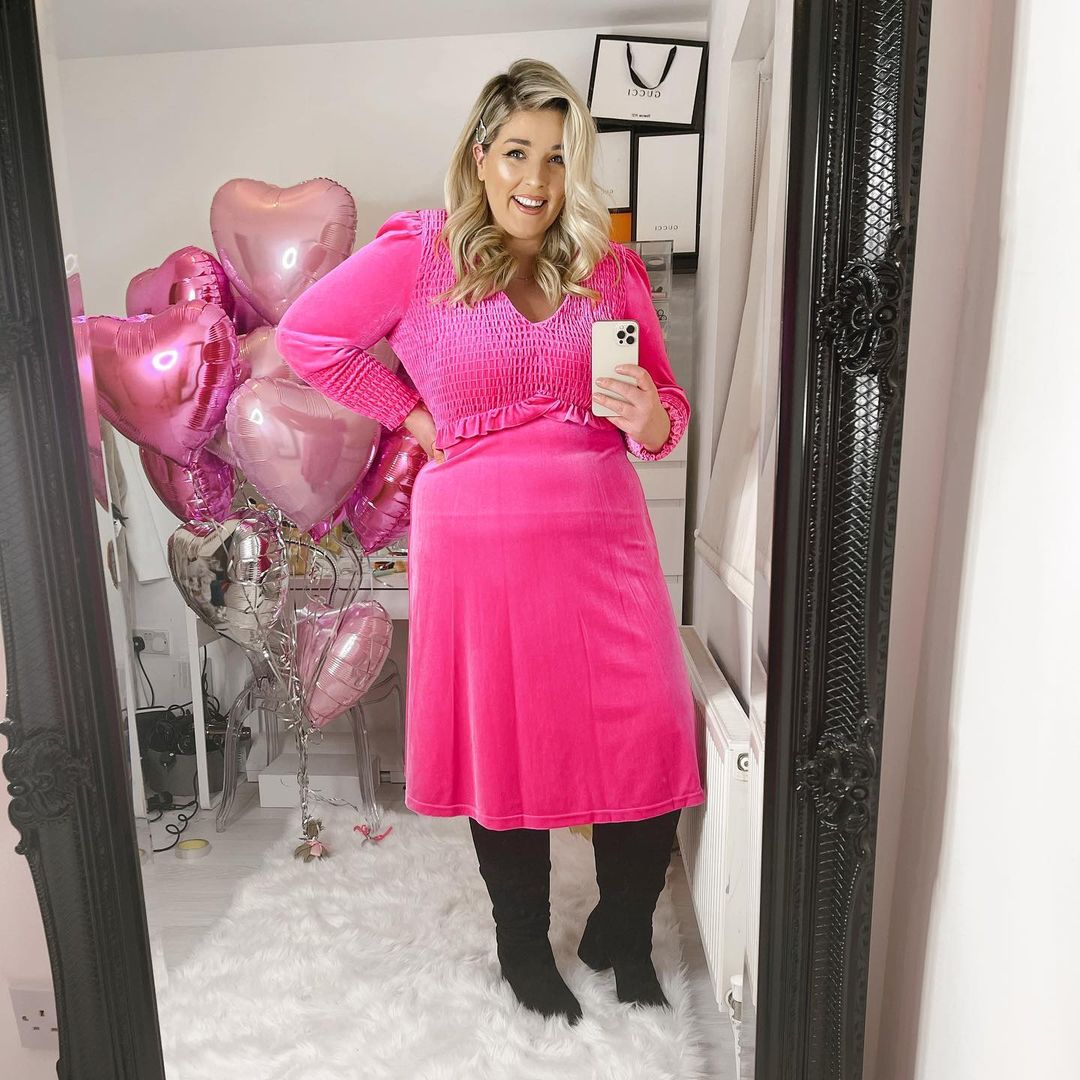 Your favourite brand to shop with?
ASOS without a doubt, their plus size range is absolutely huge and really inclusive. A lot of brands can make larger women and men feel like an after-thought with their clothing, you can tell they've just thrown in some plus size to be inclusive and when you compare it to the original collection it's not great.
I know I'll always find something on there, its my go to.
The best style advice you've ever received?
Always balance your top and bottom. If you are wearing a flowing skirt, pair it with a fitted bodysuit or if you're wearing a loose fitting shirt pair it with some tight jeans. It's never steered me wrong.
What outfit makes you feel the most comfortable?
I am my most comfiest in a pair of joggers with a nice big oversized coat. I think it's fashionable while extremely comfortable. At home I'm most comfortable in my Christmas pyjamas, I'm notorious for them!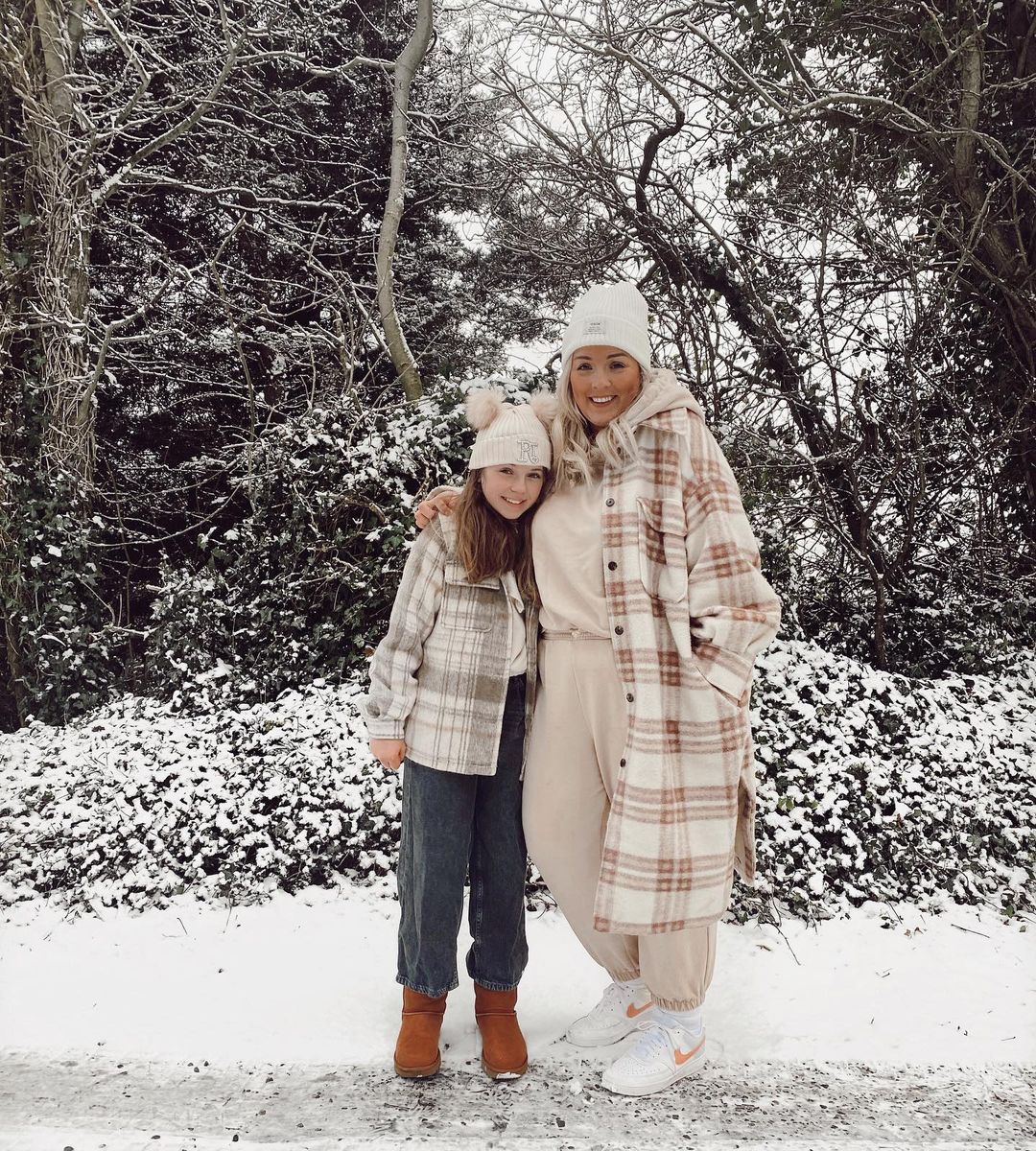 What is your next buy/what are you lusting after?
I'm dying to get a Rotate Sunday sweater. I've been trying to get the red one for so long and its sold out everywhere so I may have to settle for pink.
I wear hoodies and jumpers so often it's definitely and investment but cost per wear will literally end up being 50c because I will not take it off.
Is there a particular piece of jewellery that you wear all the time?
Yes. My engagement ring. I also have a necklace from Lulu Belle Jewellery for the longest time with EllaMays initials and date of birth and it goes with everything, I often layer it with my name necklace.
Who is your biggest style icon?
My biggest style icon is Ashley Graham. Need I say more? She wears everything so well and oozes confidence.