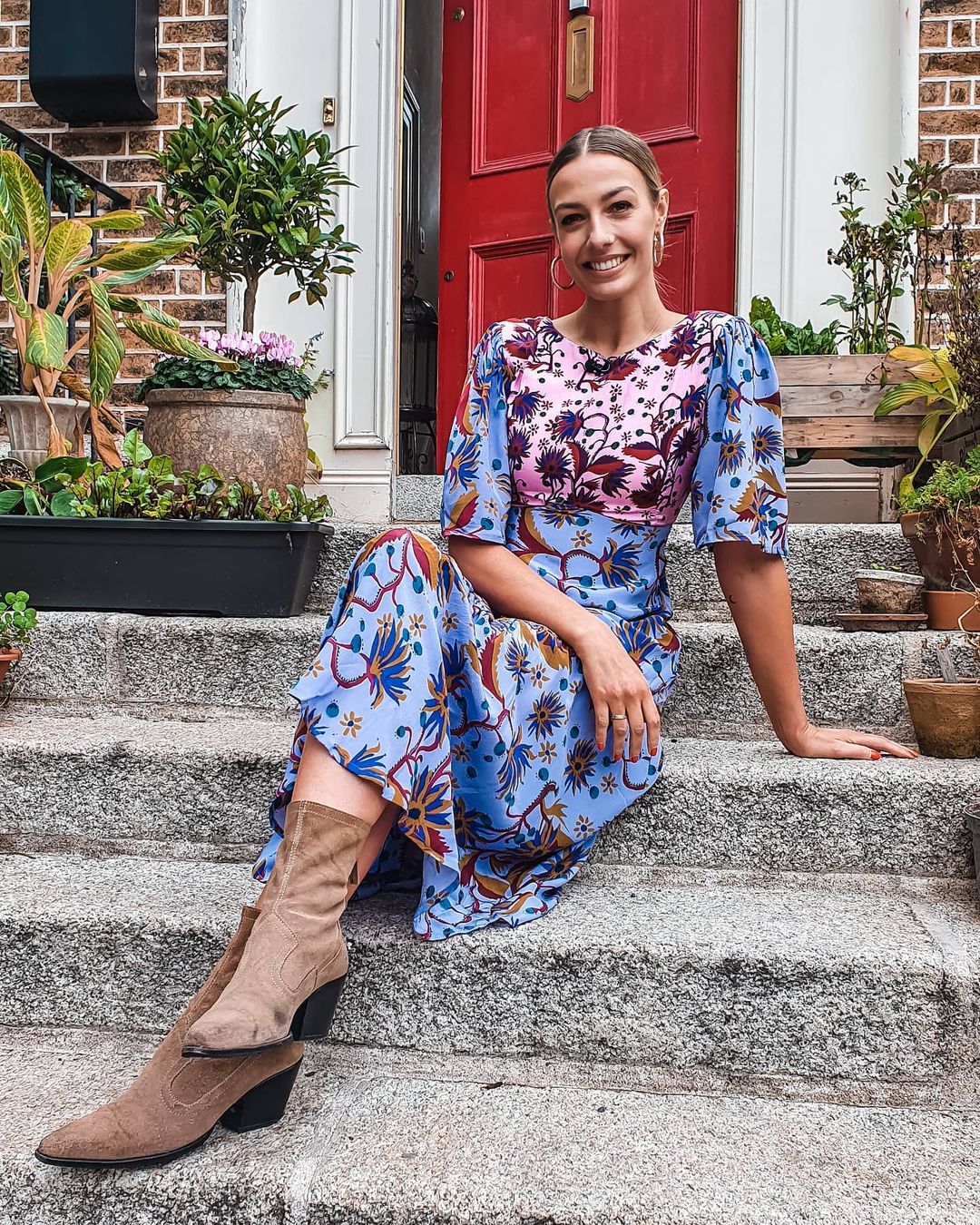 We've been digging through the closets of our fave celebs, finding out the secrets behind some of their most iconic looks. From where they get their inspiration, to their favourite places to shop, we've asked the stars all the burning questions you've ever wanted answers to.  This week we're speaking to presenter, Blathnaid Treacy.
What is the most worn piece in your wardrobe?
When I'm not working I live in jeans and woolly jumpers so this winter I've been wearing my And Other Stories Straight leg blue jeans non stop!
What is the most sentimental item of clothing you own?
Well it has to be my wedding dress doesn't it – I wish I could do our wedding day all over again!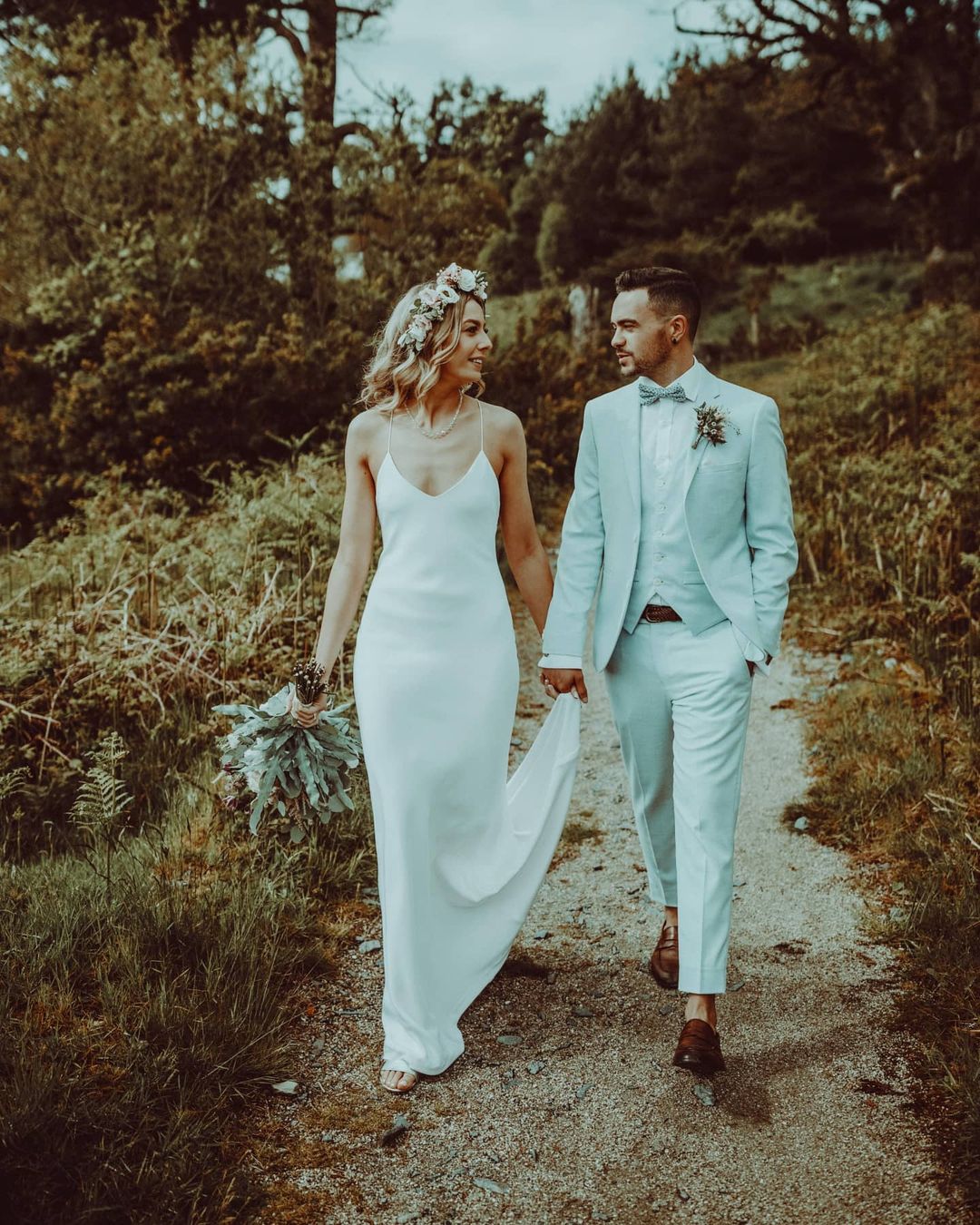 You have 5 minutes to get ready for a night out. What's your go-to outfit?
I will generally go for all black if I'm in a rush – I have a great pair of River Island high waisted black jeans and I'd probably pair them with a black body suit and black leather ankle boots.
What are you wardrobe staples?
A nice leather jacket. Really well fitted jeans. A pair of white trainers. A pristine white t shirt, nice angle boots, a midi print dress and a nice body suit. You could mix and match all of these and be ready for almost any occasion.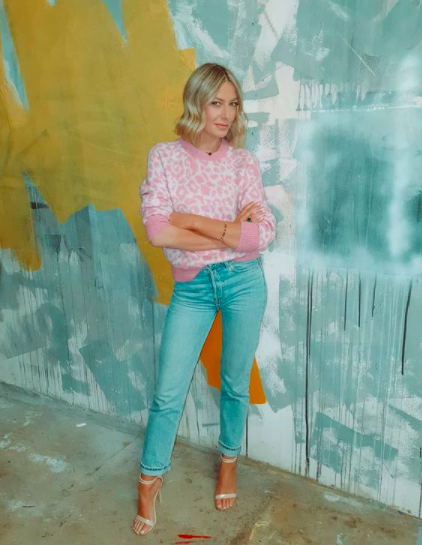 What are your holiday wardrobe staples?
I always invest in one or two really nice bikinis that fit well, it might cost a little more but in my experience, it's better to do this than spend the same amount of a ton of cheaper ones that I'll only wear once. Better for the environment too!
Really nice denim shorts, every girl has them but they are so handy while away. I pair these with simple tops that I can dress up with jewellery.
As I've gotten older, I invest in pieces more, I have a few really nice Reformation and Rixo dresses – they are more pricey, but again for me it's better to one fewer really nice pieces than a ton of items I'll wear once or twice. So I always bring two or three dresses that I can dress up and down.
Kimono's are the best things in the world on holidays, you can pop one on over an outfit or over your bikini – so handy for when you're grabbing lunch and don't have time to go back and get changed.
I will always have a good pair of sandals with me too (I sound like my mum) I have a pair of Birkenstocks that are crazy comfortable. I also have a neutral pair of sandals for the evenings. I tend not to wear heels a whole lot when I'm away, I like to wander around the shops and I'd rather not get blisters – so I love a gold strappy flat sandal for the evening.
What is your biggest investment buy?
Well I've started to pick up a few nice pieces but my first Rixo dress was a great investment – it's got a celestial print and I've work in to events, to weddings, on holidays to parties and so have my friends. It wasn't cheap but It's such gorgeous quality and I always get compliments when I wear it.
Are there any outfits or trends you regret wearing?
Not really – yes some outfits are very questionable but at the time I thought they were great!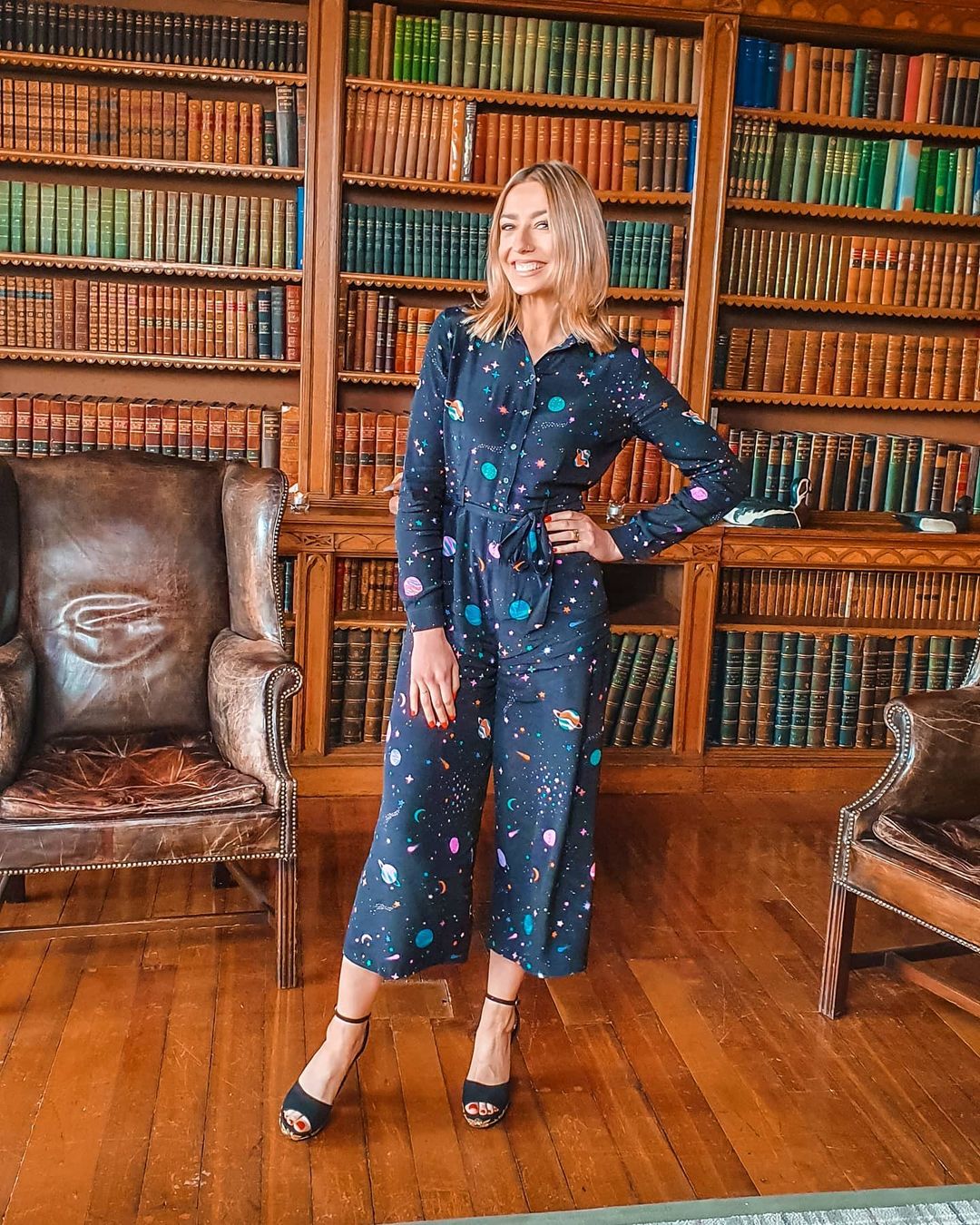 What is your favourite place to shop?
Right now it's & Other Stories. I love the muted tones and they always have some gorgeous splashes of colour like the lilac jumpsuit I picked up recently.
What outfit makes you feel the most comfortable?
Probably when I'm just chilling and getting bits done in a snug woolly jumper and jeans. I'm the coldest person on the planet so I like to stay cosy.
What's next on you 'to buy' list?
I'm not sure but I think I might like to invest  in a The Vampires Wife dress, they are just amazing!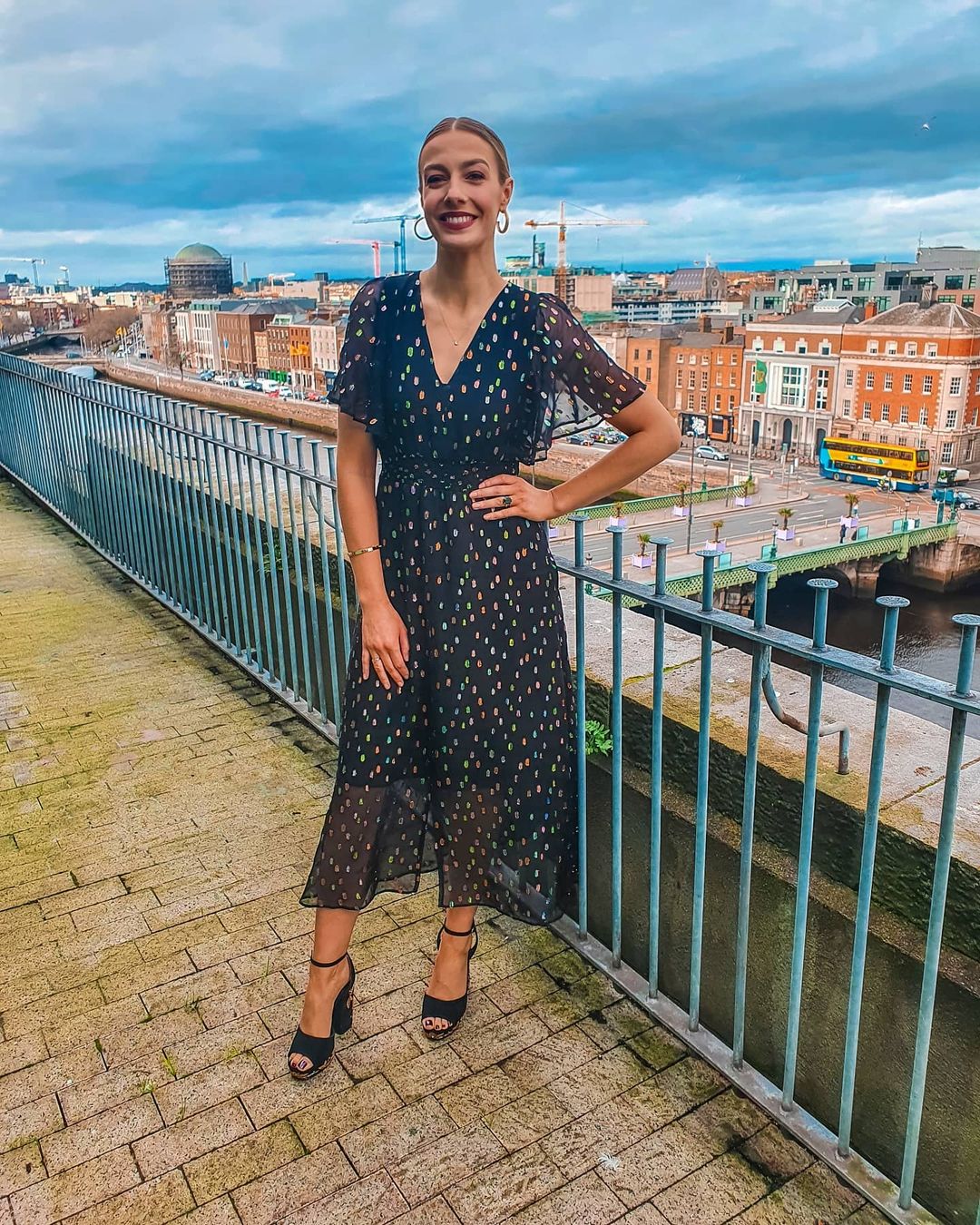 What jewellery do you wear all the time?
I have a gold chain I got while on my first presenting gig. I was traveling around Eastern Europe for TG4 on a show called Ó Tholg Go Tolg – I bought a simple necklace in Macedonia and then a year later while on holidays in NYC, I picked up a gold pendant at a flea market, with a flower design on it which worked perfectly on the chain. It's totally unique.
Who is your biggest style icon?
Hailey Bieber – I love her vibe, it's very laid back and relaxed, and when she dresses up she is so elegant. She keeps it simple and sticks to what suits her.