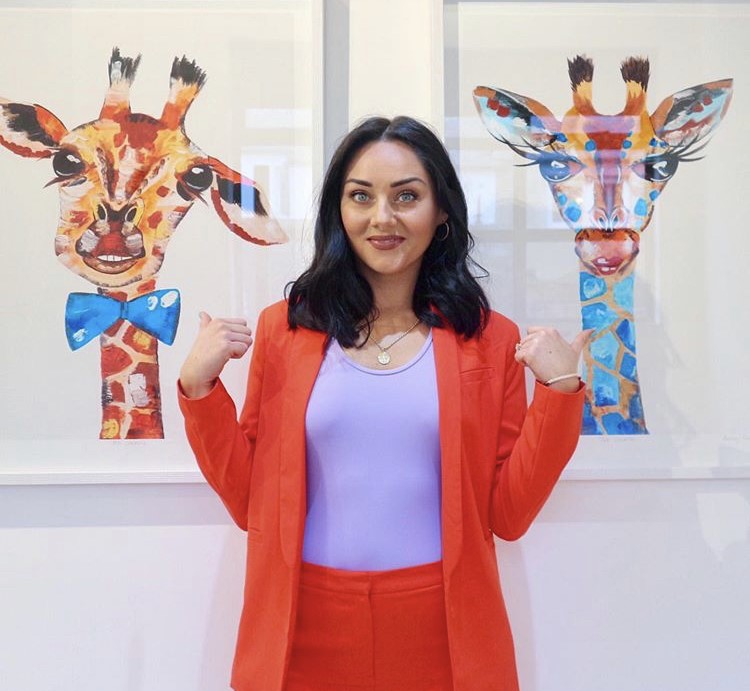 We've been digging through the closets of our fave celebs, finding out the secrets behind some of their most iconic looks. From where they get their inspiration, to their favourite places to shop, we've asked the stars all the burning questions you've ever wanted answers to.
This week we're speaking to artist, Audrey Hamilton.
Audrey tell us about us – what's your most worn piece of clothing?
My classic Adidas tracksuit bottoms, I wear them with runners and heels and they get a lot of outings.
What's the most sentimental piece in your wardrobe?
My wedding dress!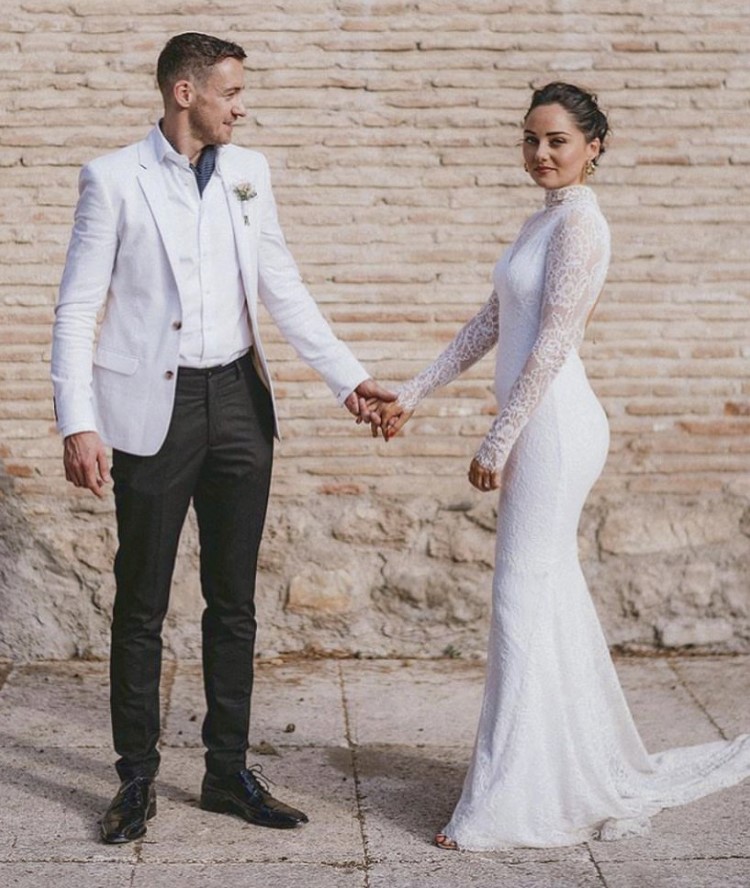 You have 5 minutes to get ready for a night out. What is your go-to outfit?
Oh that's easy – faux leather pants, a classic white bodysuit and a pair of pink pointy heels.
What are the staple pieces you think everyone should have in their wardrobes?
The perfect pair of blue denims; either tight or mom style, whichever you prefer! A floral maxi dress of some sort as can be dressed up or down with flats, boots or dainty heels. A good tracksuit. A bright and colourful bodysuit or jumper that can be tucked in and brighten up an outfit, be it a skirt, jeans or trousers. I'd also say a coloured suit; blazer and trousers in a red, pink or blue. Great worn together but also for mixing and matching with other items in your wardrobe.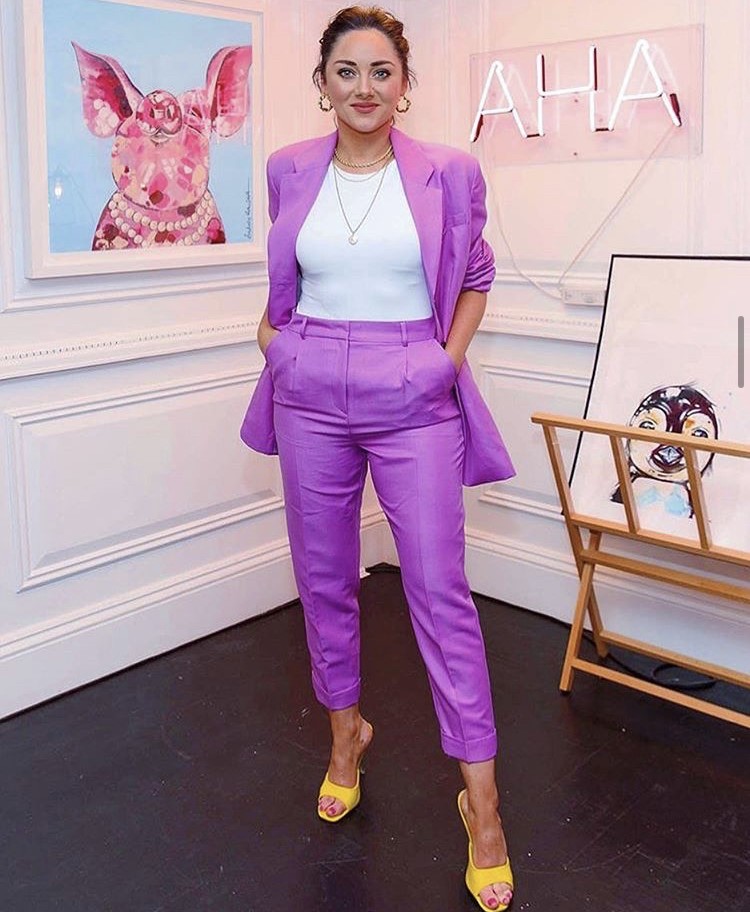 Are there any outfits/trends you regret wearing?
I wouldn't say regret because if I wore it, I obviously enjoyed it at the time, but something I wouldn't wear now would probably be boot leg jeans and flip flops.
What's your favourite brand to shop with?
I'm trying not to buy too much online as I re-use a lot in my wardrobe. I like to mix new with old and at the moment I am really liking Nasty Gal
What's the best style advice you've ever received?
If you like it, wear it!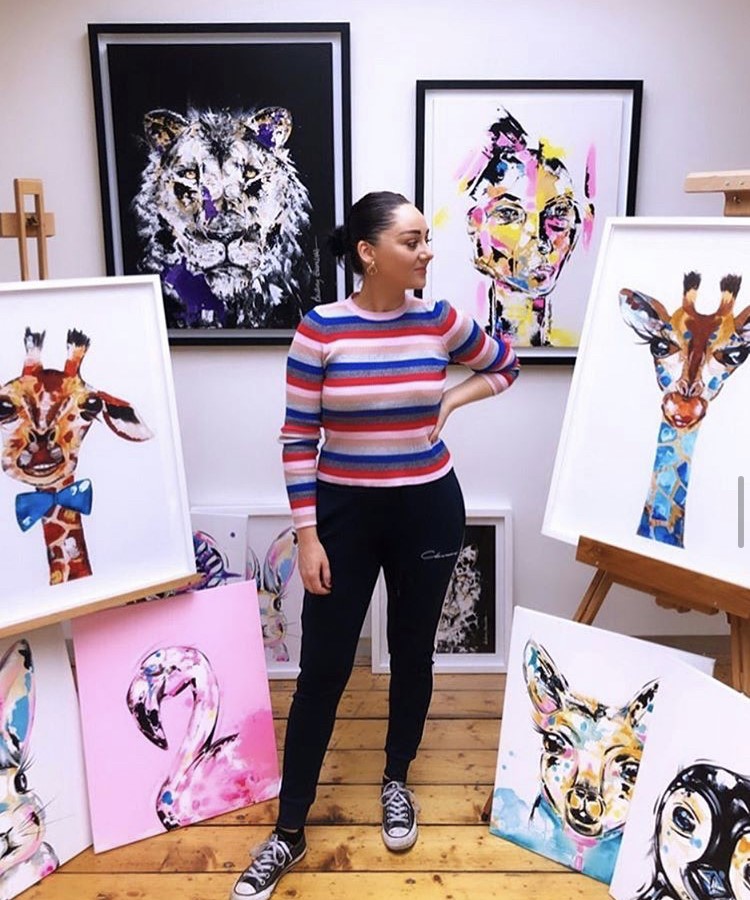 What outfit makes you feel the most comfortable?
A tracksuit… but a nice tracksuit – I live in them.
Tell your holiday wardrobe must-haves. 
A swimsuit, obviously. (laughs) A maxi dress that can be worn to the beach but can also work in the evening too. A pair of nice strap sandals or sliders, not flip flops – they're my pet peeve. A little black dress is always handy for a holiday evening dinner. A colourful Romper and a classic pair of denim shorts, too.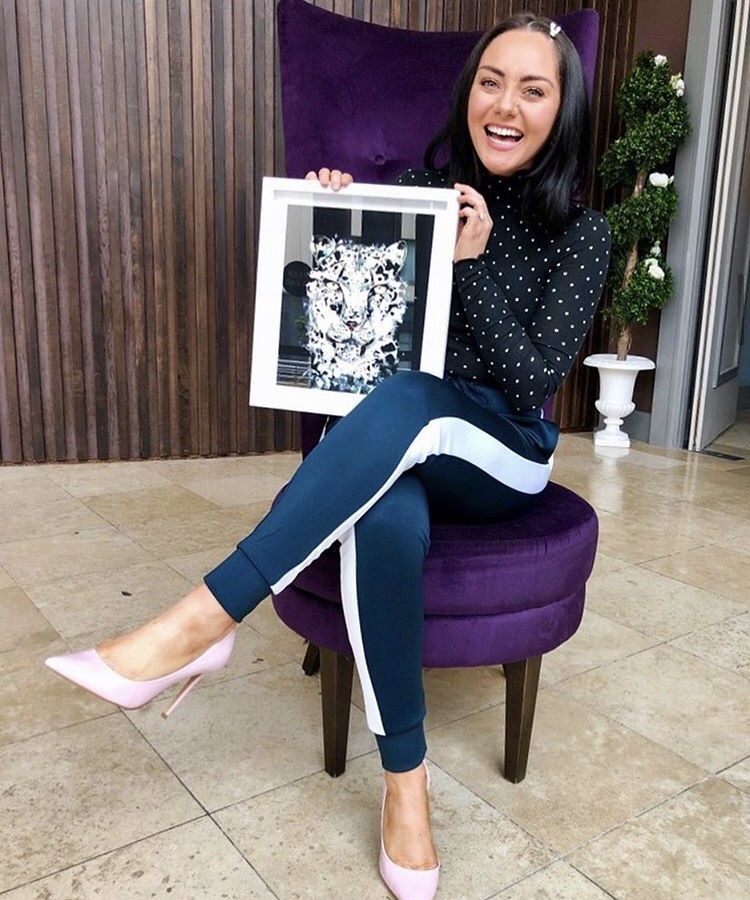 What is your next buy/what are you lusting after?
I just bought a fab pink pin-striped suit that I love.
Is there a particular piece of jewellery that you wear all the time?
Yes my gold St. Christopher medallion that my mum got me, which is attached to a vintage gold rope chain. I never take it off. My wedding dress didn't suit a necklace because the lace at the front so I worked a way of still wearing the chain and draped it down the back of the dress instead as it was backless.
Who is your biggest style icon?
Victoria Beckkam.