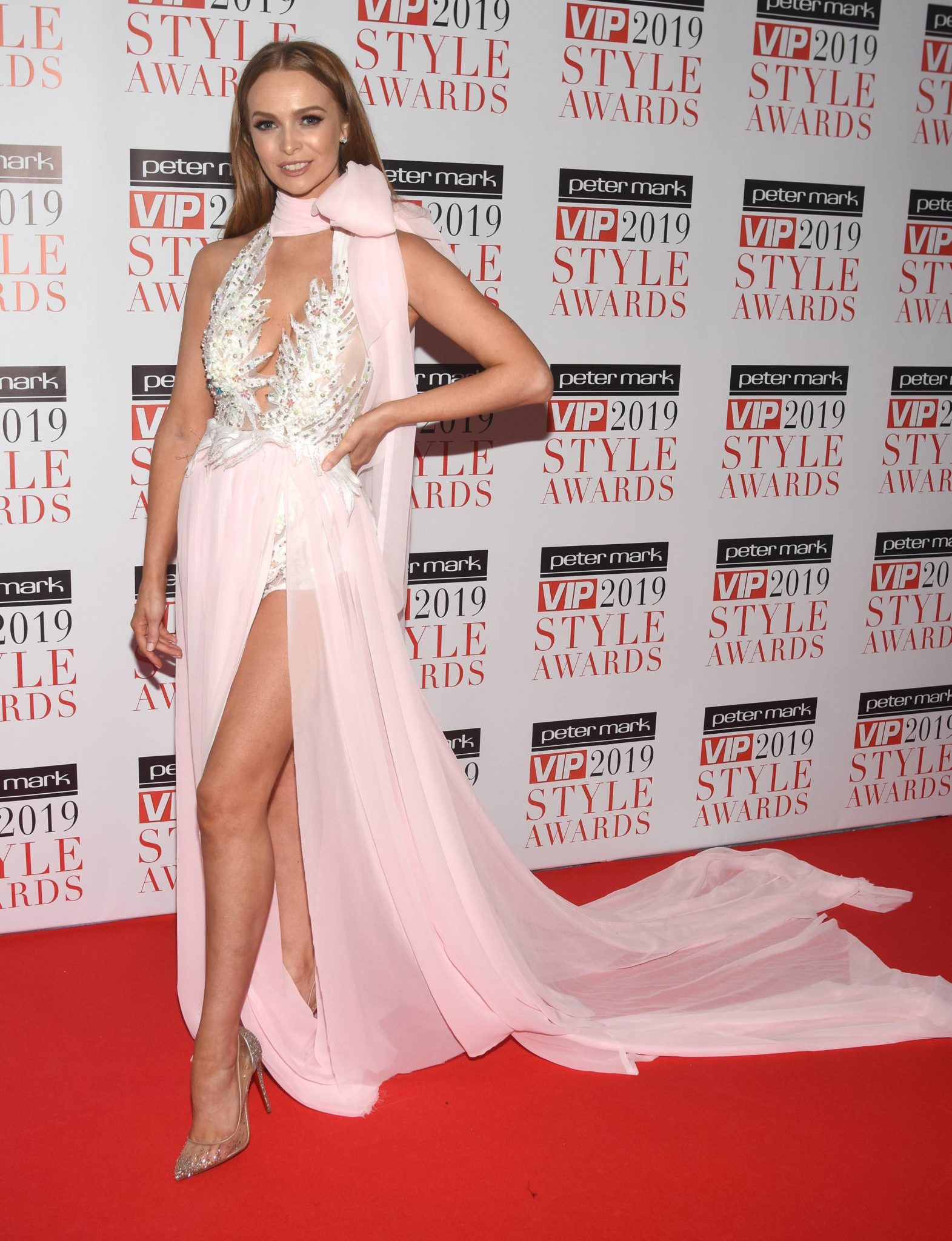 We've been digging through the closets of our fave celebs, finding out the secrets behind some of their most iconic looks. From where they get their inspiration, to their favourite places to shop, we've asked the stars all the burning questions you've ever wanted answers to.
This week VIP caught up with model Aoife Walsh.
What's your most worn piece of clothing?
Oh, it has to be my Lucy Nagle star cashmere jumper. Worn to death is an understatement but I love the cosy feel.
Tell us about the most sentimental piece in your wardrobe.
It's a very soft, lush faux fur coat from Topshop that I wore in Paris the day I got engaged. It's very elegant and instantly dresses up an outfit. We got lots of photos from the special day and I'm wearing the coat in all of them so it instantly reminds me of the butterflies and sheer joy I felt.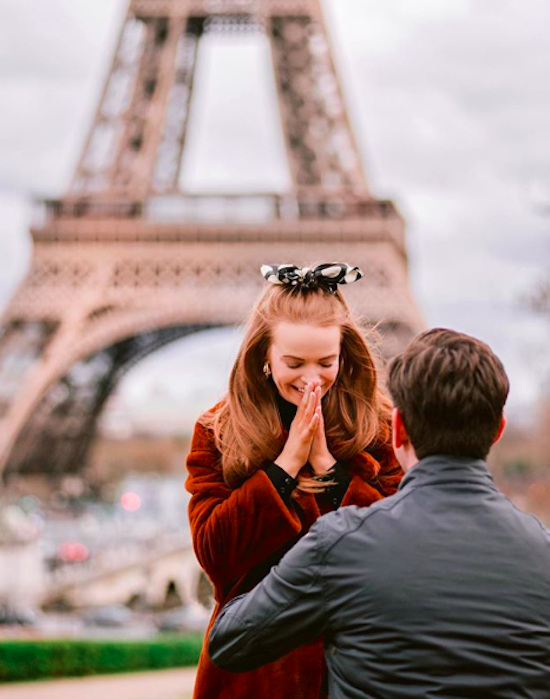 You have five minutes to get ready for a night out. What is your go-to outfit?
It would probably be my red jumpsuit from H:ours on Revolve. If I'm in a rush and it's a baltic winter night like we are all too familiar with, I'll opt for a jumpsuit to keep the pins warm.
What are the staple pieces you think should be in everyone's wardrobe?
A leather jacket! I get so much wear out of it during the transitional months and even when the Irish summer isn't playing ball. I have one from Zara that I bought about three or four years ago. It's great quality so I've no need to change it. I also live in jeans and for comfort, I love Dr. Denim and Freddy Jeans as they are a very soft, stretchy material.
What are your staples for a holiday wardrobe?
Oh, it has to be a wide brim hat. I normally buy these every season. Because I'm so fair, I wear them every single day during summer so I don't get burned. I absolutely adore swimwear and love to pack way too many styles for trips away. My favourite swimwear brands are Solid & Stripped, Primark, Hunza G, Asos, H&M, and Norma Kamali.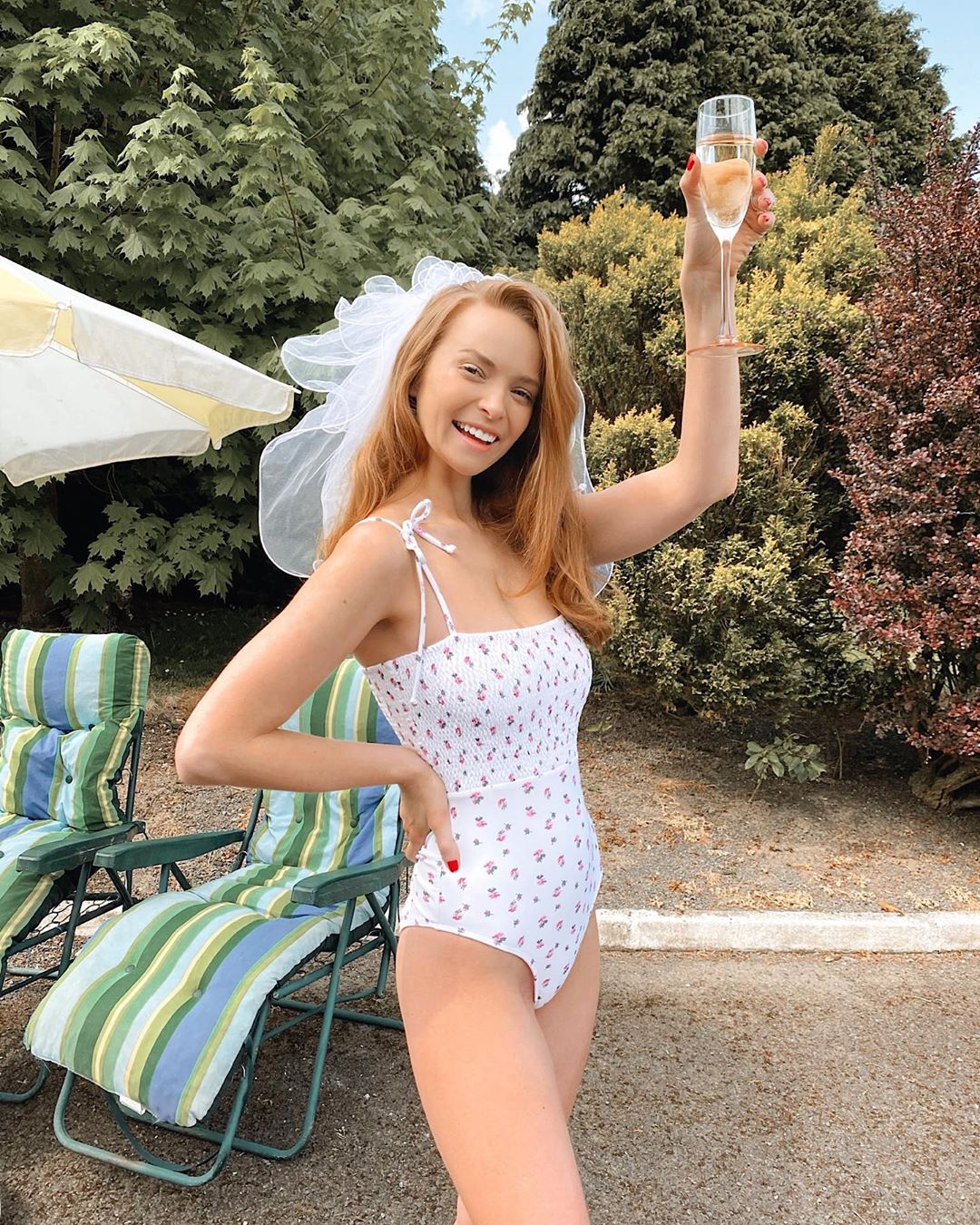 What's been your biggest investment buy?
It's a white Prada crossbody bag my fiancé bought me as a gift for my 30th birthday. I'm rarely seen in black so this bag gets enormous use. It's very practical too as it fits more than you would expect and with two different straps it can easily taken from daytime to dressy.
Are there any outfits/trends you regret wearing?
Fedora hats! I used to love them and now I'm like why?!
What's your favourite brand to shop with?
My favourite brand to shop by far is LoveShackFancy. I'd easily say I'm a little bit obsessed with them at the moment. I first discovered the brand while holidaying in The Hamptons and came across their flagship store in Sag Harbour. The have the most beautiful floral and whimsical collections of knitwear, dresses, swim, kids wear and accessories. They are also stocked in Brown Thomas. I also adore the sustainable brand Reformation. I discovered them a few years ago when I first moved to New York and have numerous of their super flattering summer dresses.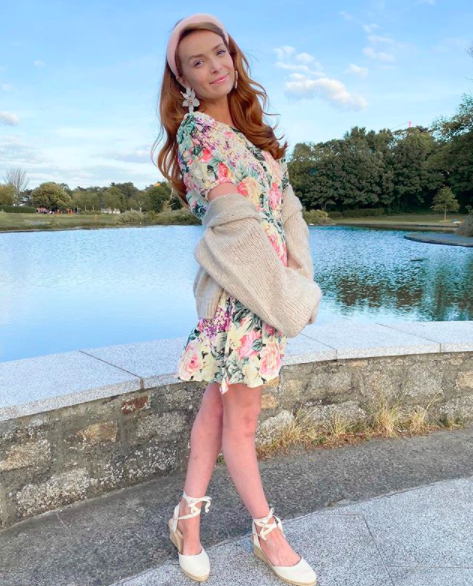 What's been the best style advice you've ever received?
The best style advice I ever received would probably be advice I've given myself really. As I've gotten older and matured into my own style I'm less likely to become victim to fleeting trends. If it's not very me or not something that I'm so excited to wear then I don't bother with it at all. I prefer to buy well made, sustainable pieces that are within my own personal style that I know I will get wear out of in years to come.
What outfit makes you feel the most comfortable?
To be honest, I am a summer baby. Some people say they can't wait for autumn and layering, but I couldn't be more different. I'm at my most comfortable in summer clothes and think it represents a lot about my personality too. One of my favourite outfits was a rainbow knitted cropped sweater and culottes from Lovers & Friends on Revolve. As it's a fine knit, it's so comfortable and you definitely make a statement wearing head-to-toe rainbow.
What is your next buy/what are you lusting after?
I plan on picking up a pair of flat white Hermes sandals for my honeymoon. I already have them in brown and they are so comfortable. Plus, they can be worn day or night. I think they will tie in perfectly for the occasion with cute white summer dresses.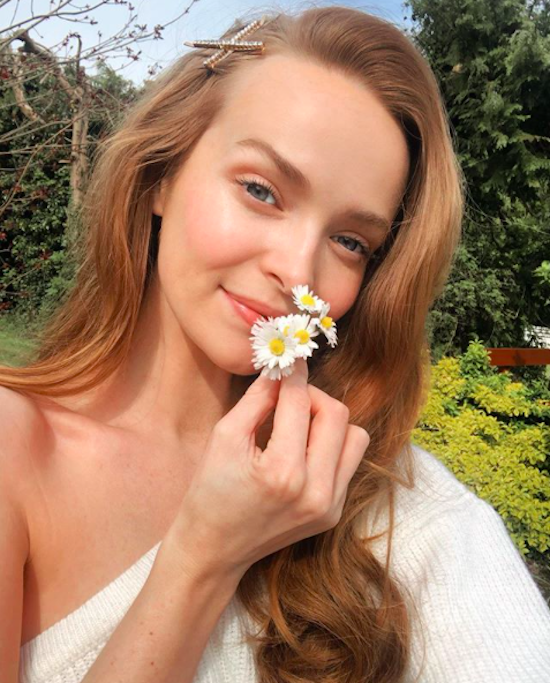 Is there a particular piece of jewellery that you wear all the time?
I love wearing jewellery but there wouldn't be a particular piece I wear all of the time except my engagement ring. My fiance designed it and got it made in New York and I'm in love with it. I think it really suits me so props to him for getting it so right!

Who is your biggest style icon?
My ultimate style icon is Grace Kelly…so classy and elegant!