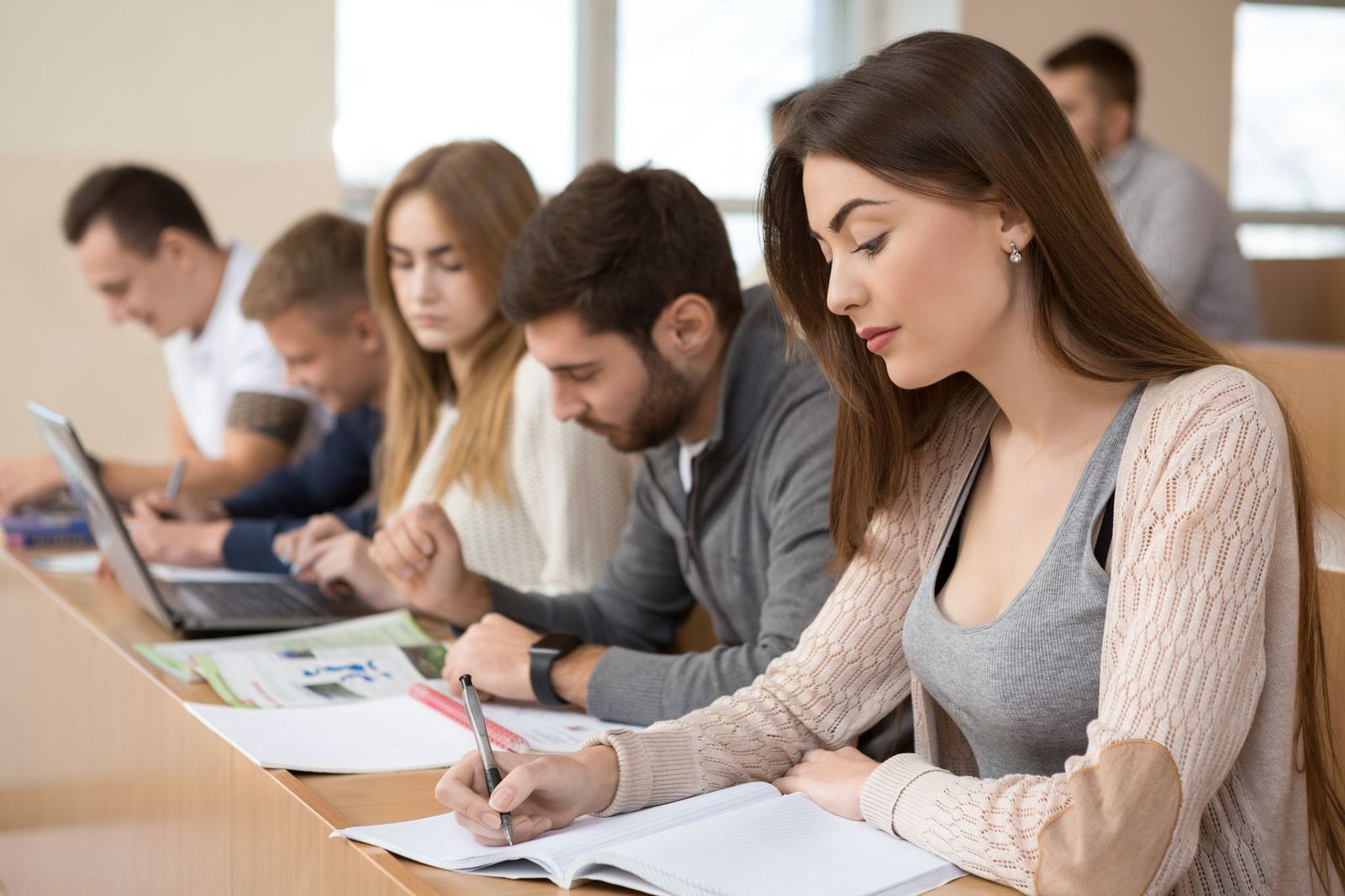 Good nutrition is vital at any time of year, but especially during exam time when your brain and body are under stress. Whether you're studying for your Leaving Cert or preparing for college exams, it is important to look after your mind during this stressful period.
Be smart about fats
The brain contains more than 100 billion cells working together to process information, form memories and recall. Each cell has an outer membrane which is actually made up of fat. Believe it or not, the typical human brain is actually about 60% fat, so we obviously need to include fats in our diets if we want to keep 'mission control' up and running.
Omega-3 DHA is vital for healthy brain function and plays very important roles in the structural integrity of brain cells, membrane fluidity, cell signalling, memory function and neurotransmission. They are considered essential as our body can't produce omega-3 so it must be obtained through diet (oily fish, seeds, nuts) or supplementation.
Without these important fats, it can become difficult for children/teens to concentrate, learn new information, and balance their moods properly. Since most children do not eat oily fish on a regular basis, omega-3s are in short supply during the most critical stages of brain development.
Oily fish (sardines, anchovies, mackerel, salmon) is a direct source of omega-3 EPA and DHA, which support brain, eye, and heart health throughout life. Surprisingly, a massive 89% of Irish people are not consuming sufficient oily fish in their diet, so unless your child/teen is eating 2-3 portions of oily fish a week, an omega-3 supplement such as Eskimo Brain 3.6.9, winner of the Rude Health Best Retailer Tried and Tested Award is a must.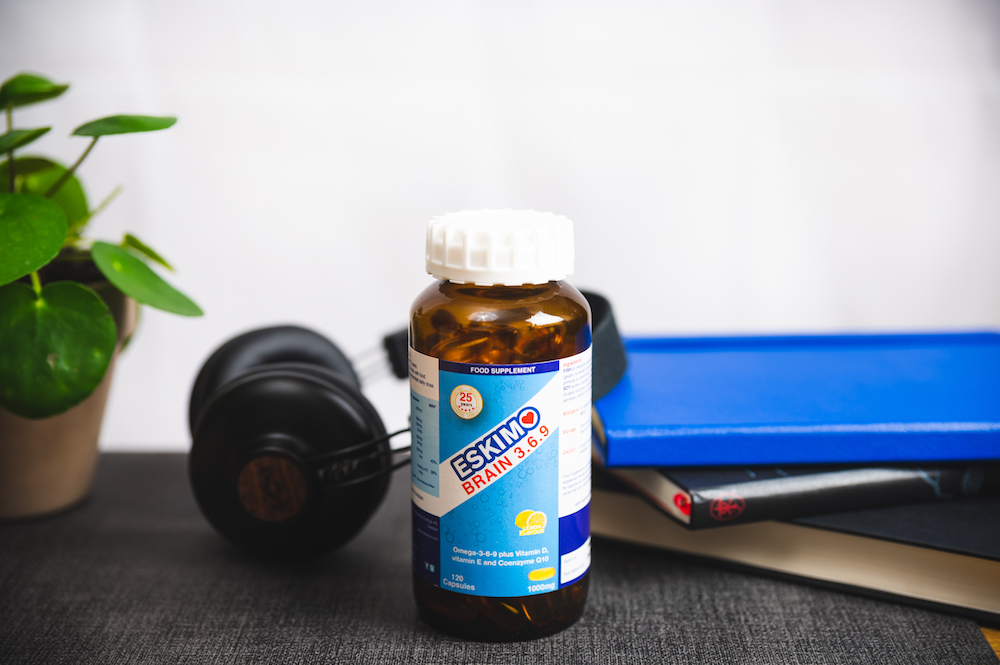 Teens need Omega-3 daily!
Teenagers require omega-3 and healthy omega-6 GLA to help boost brain power and regulate hormones and balance mood. Students require at least 250mg omega-3 DHA daily while studying for exams. Just as calcium is essential for building strong bones, DHA & EPA ensure that the cells in the brain, eyes, heart and other parts of the nervous system develop and function properly through all stages of life. Increasing your level of omega-3 in your body ensures that your brain receives the nourishment it needs to function properly, which may aid memory and concentration, overall making it easier to study.
Exams can be stressful and so can concentrating for long periods of time in the classroom or when studying at home. That's why if you're a student, it's worth knowing that the findings of one independent test showed that concentration was improved just two hours after eating the type of Omega-3 fatty acids found in oily fish. Increasing your level of omega-3, either through diet or supplementation can lead to improved concentration, a sharper memory and less anxiety – overall making it easier to study.
Students sitting the Leaving Cert or preparing for college exams need a constant supply of omega-3s to help keep them focused and reach their full potential in school.
Well researched…
A 2012 study found Omega-3 DHA had a profound improvement in reading age, concentration and learning ability in children. Lower levels of DHA were attributed to poorer reading and impaired performance. A more recent study revealed that increased omega-3 levels can boost behaviour, attention and literacy in ADHD children.
One 2013 study by the University of Cincinnati College of Medicine looked at how boys responded to Omega-3 DHA. DHA is as important to our brains, as calcium is to our bones. It accounts for 97 percent of the omega-3 fats in the brain. The study showed that subjects who consumed less DHA had slower reaction times and exhibited lower levels of concentration compared with subjects who consumed more DHA.
Get Focused with Eskimo Brain 369
Whether you're doing exams or just looking to increase brainpower, Eskimo Brain 369 is the food supplement for you. With high levels of omega-3 DHA along with seed oils, vitamin D, E and CoQ10, your brain power will surge in no time.
Great Review on TrustPilot
Naomi C from Galway says, " I have been using Eskimo Brain 369 liquid for 2 years and I really notice the difference in my concentration levels. I don't eat fish so my mother started to give it to me during my leaving cert. Now I'm in college, but I continue to add it to my smoothie every morning. My skin and hair look so much healthier, so I won't be giving it up any time soon."
Eskimo-3 is committed to delivering safe, sustainably sourced, effective omega-3.
The Eskimo-3 Brand has gone from strength to strength over the last 30 years and is currently one of the top selling premium Omega 3 products on the Irish market today. We're delighted to say we have tens of thousands of happy consumers who use our product every day, with many sharing their positive feedback on Trust-pilot. With products suitable for adults, teens and children in liquid, capsules and chewable form to support healthy hearts and brains, the only question is – how do you take yours?
Exclusive to health stores, pharmacies and online – eskimo3.ie