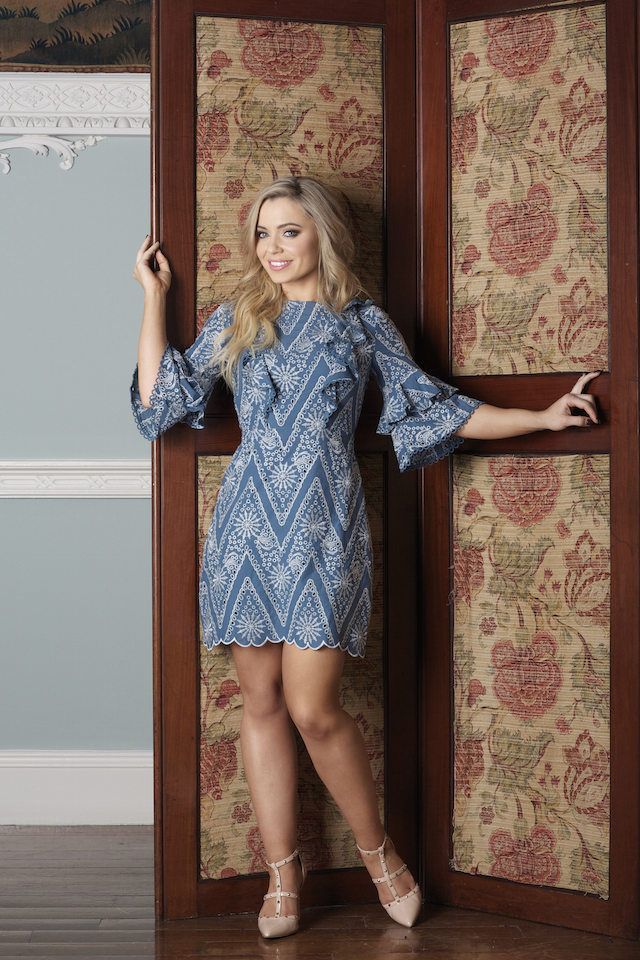 Following her engagement last month, Anna Geary has shared a glimpse of her beautiful sparkler.
Her other half Kevin Sexton got down on one knee as the pair were on a stroll in Co. Cork.
Speaking to VIP Magazine, the bride-to-be said, "It was a complete shock, I didn't expect it. Kev is unpredictable so I knew he would always catch me off guard.
"It happened at Castlemartyr Hotel, while out for a walk; casual clothes, no one around, very relaxed and no fuss. It was simple, but perfect. It was exactly how he knew I would want it."
Sharing a gorgeous pic of the ring, Anna, looking happier than ever, said; "Still sinking in!"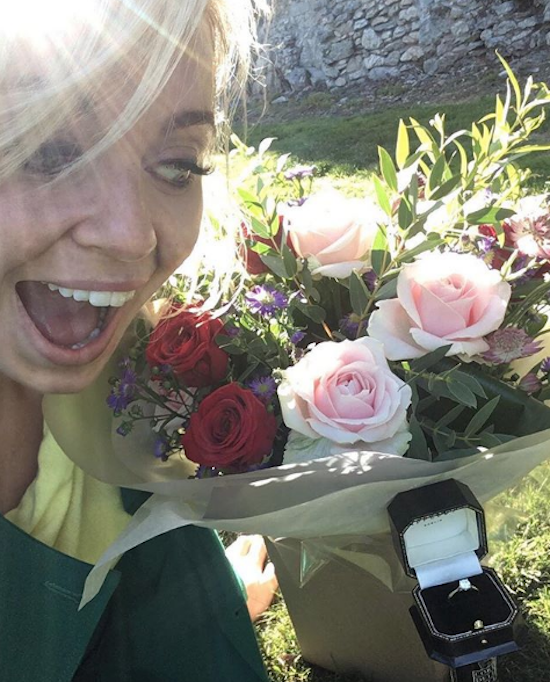 Due to hectic schedules, the pair have no intentions of jumping into wedding plans, and instead want to savour this moment.
"I'm in the middle of exams at the moment but once I'm finished we can turn our attention to planning.
"But for now, it's nice to be present in the moment and enjoy the engagement excitement, without having to deal with all the organisation of the wedding immediately," she told us.