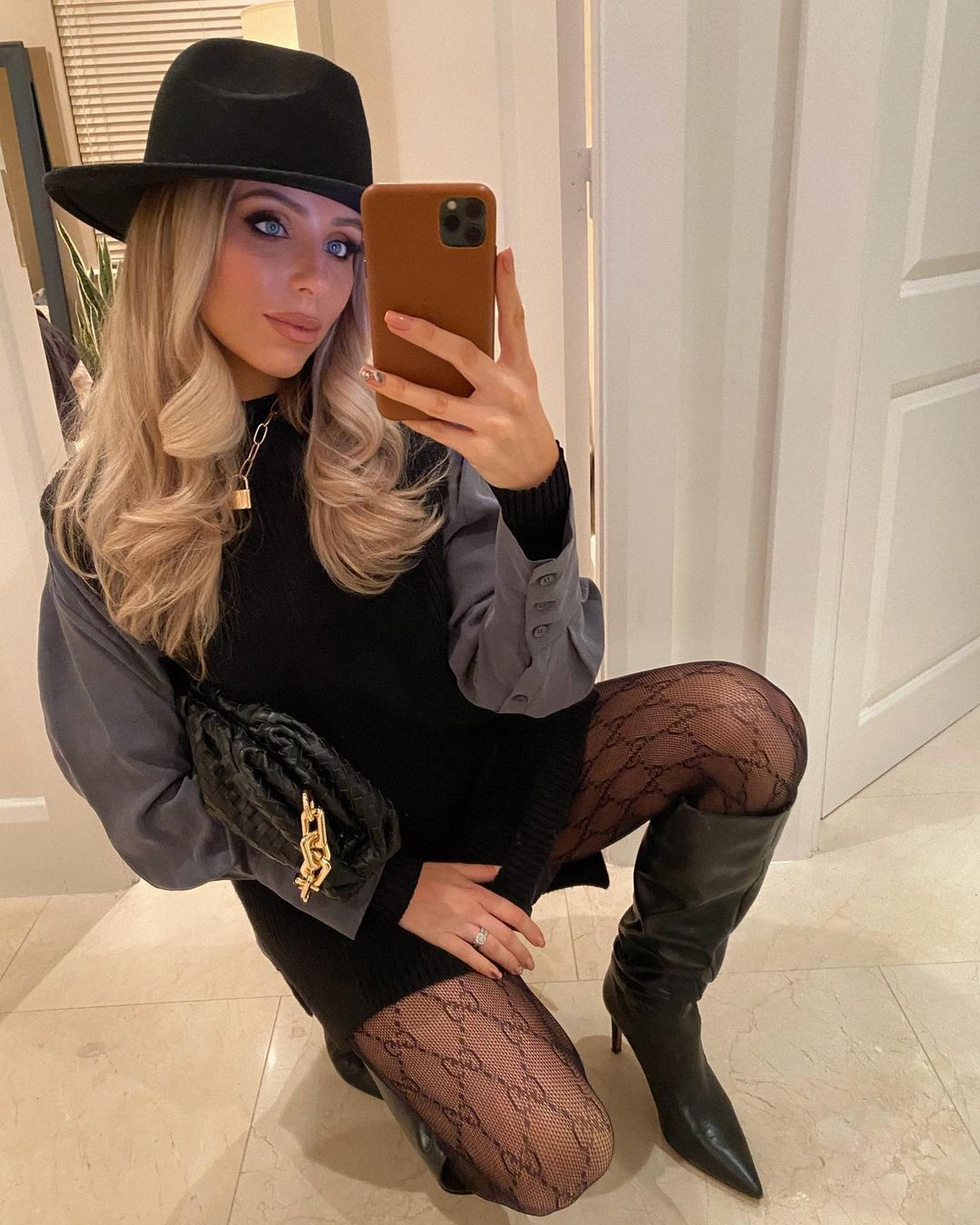 We're really into Rosie Connolly's latest outfit as she headed out for a date night with her husband at the weekend. Wearing an all black look, Rosie made it more interesting by adding a pair of printed tights.
Tights are always a winter staple in most women's wardrobes but even more so this year, as outdoor dining is our only option making bare legs a thing of the past!
Rosie's pair are by Gucci, and to be honest we couldn't justify a designer pair for fear of ripping them on their first wear! We have found some more affordable options which are ideal if you want to try this trend.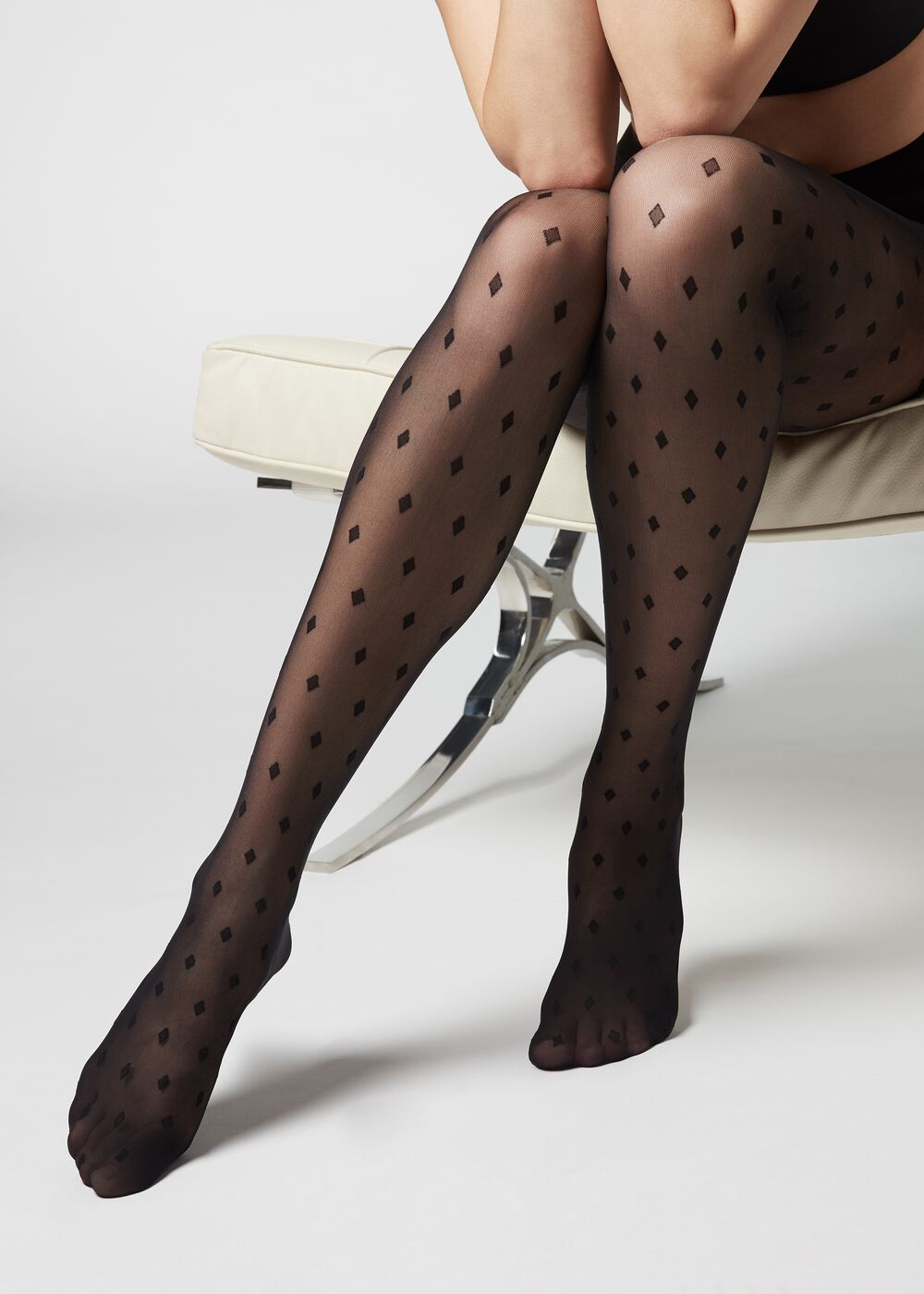 Check Pattern 30 Denier Sheer Tights; € 9,95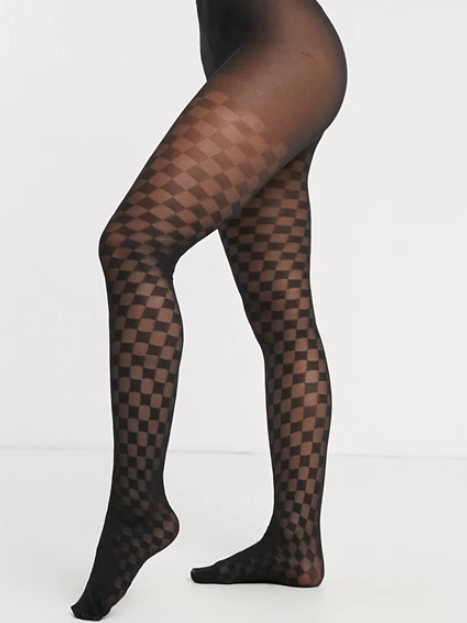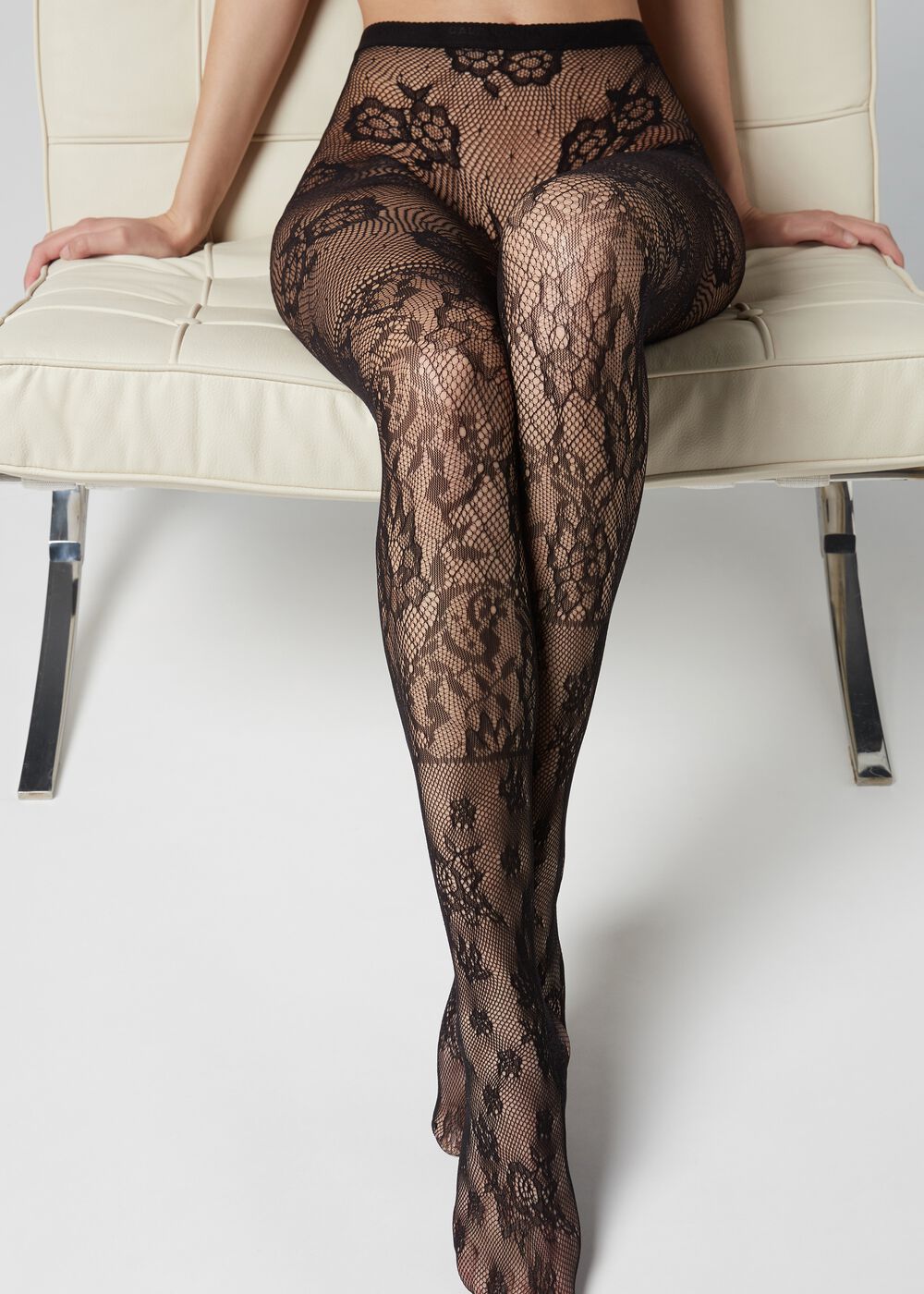 Floral Patchwork Pattern Fishnet Tights; € 9,95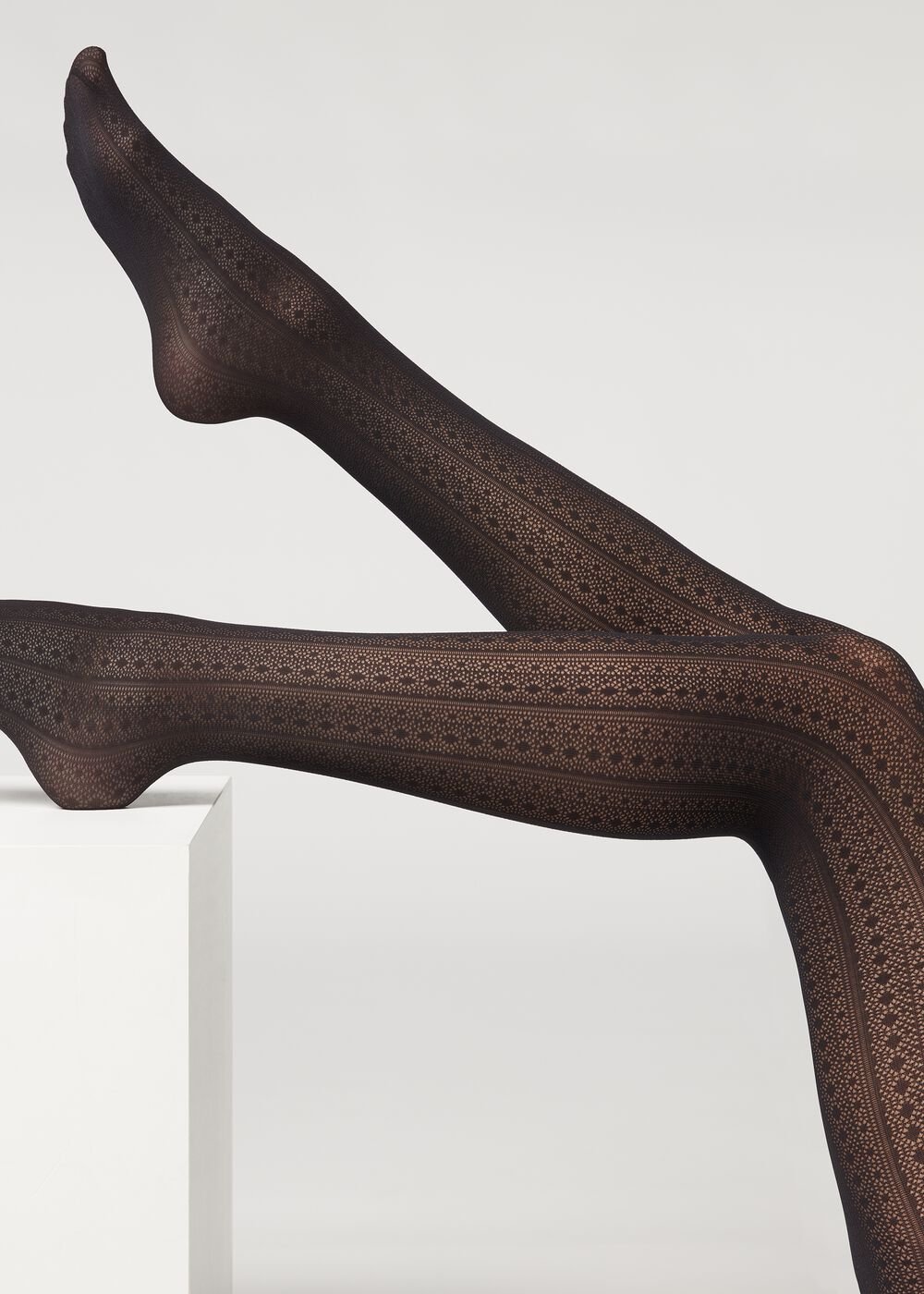 Eco-Sustainable Q-Nova Vertical Pattern Tights; € 9,95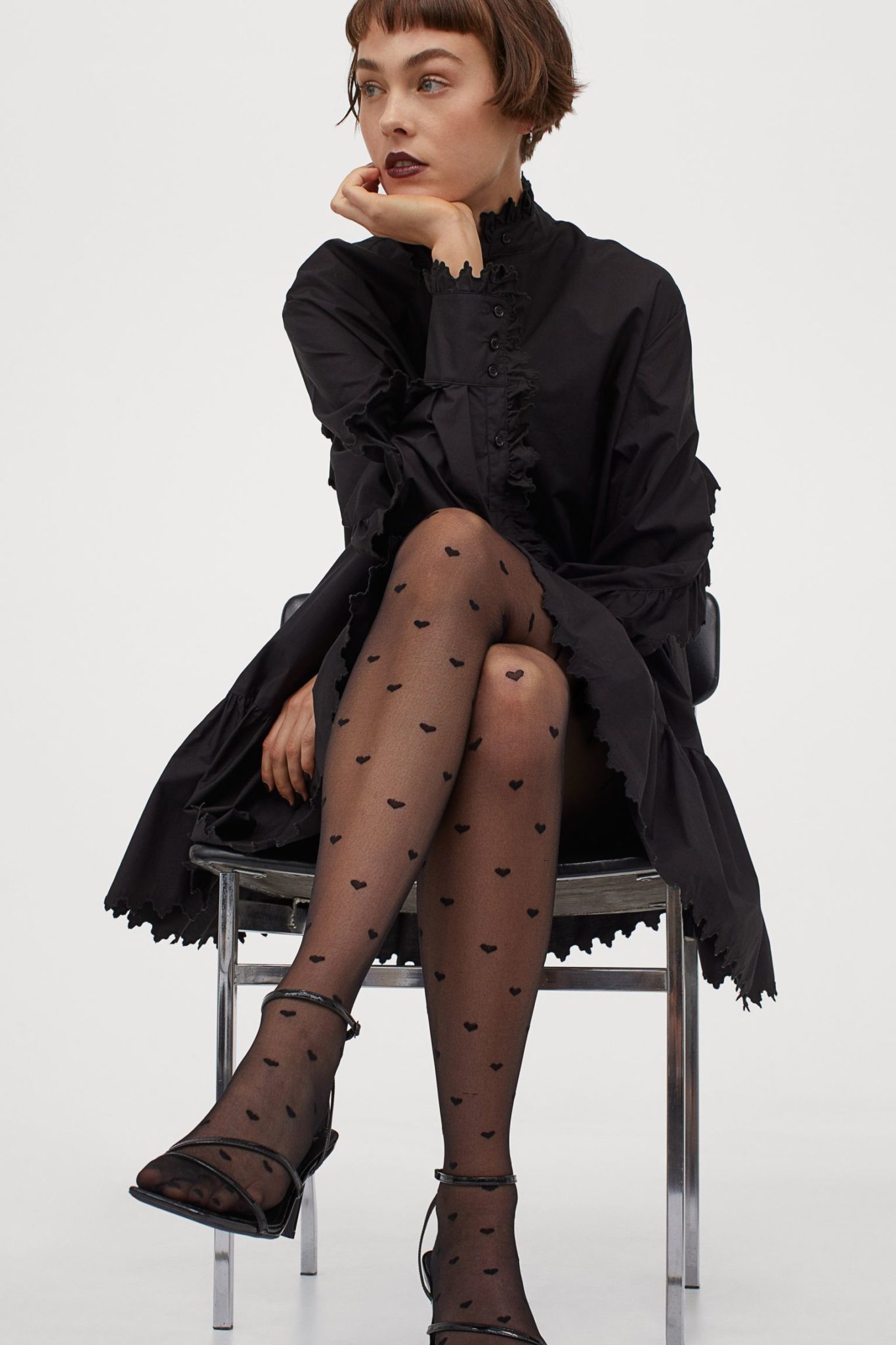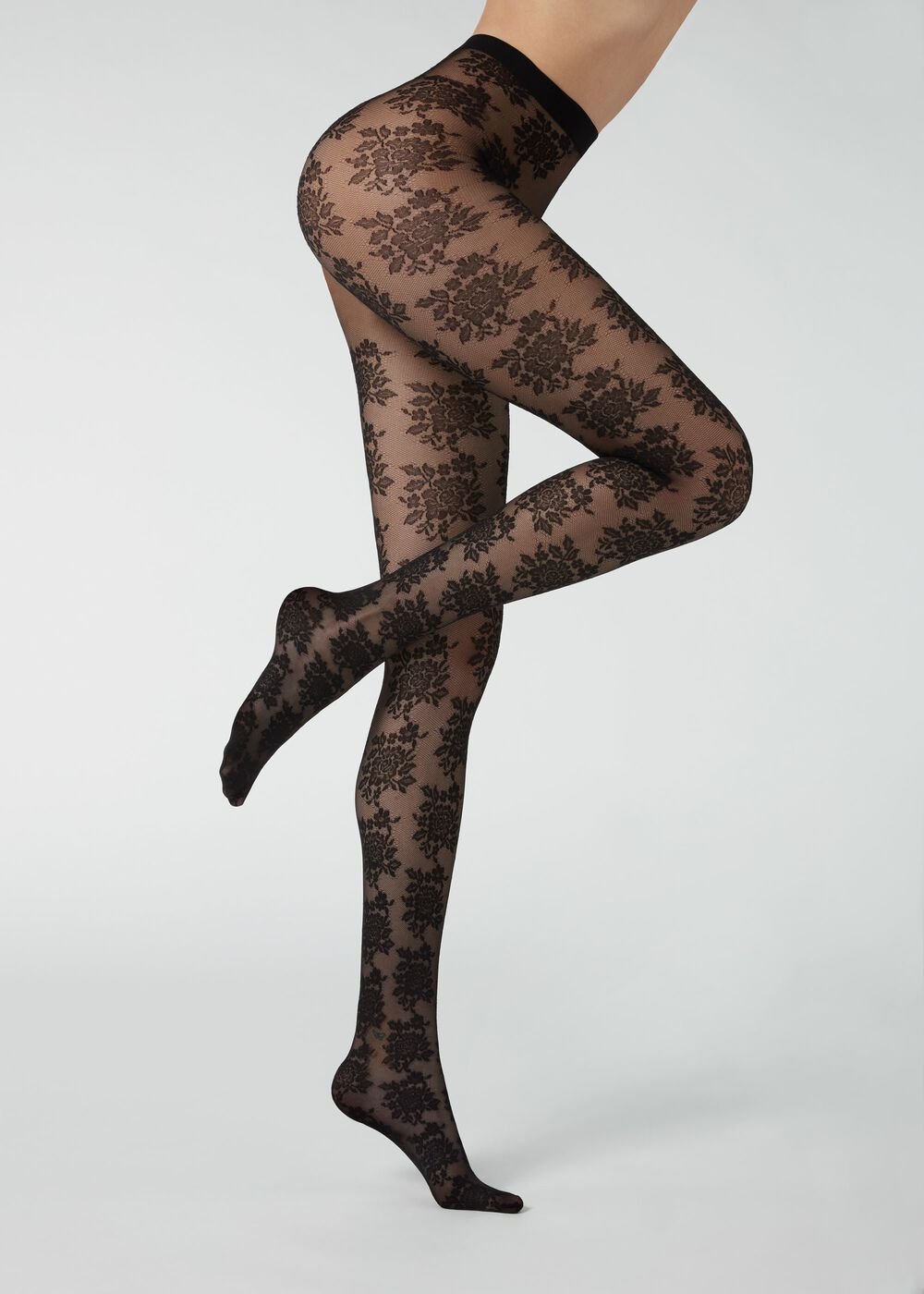 Floral Pattern 40 Denier Tulle Tights; € 9,95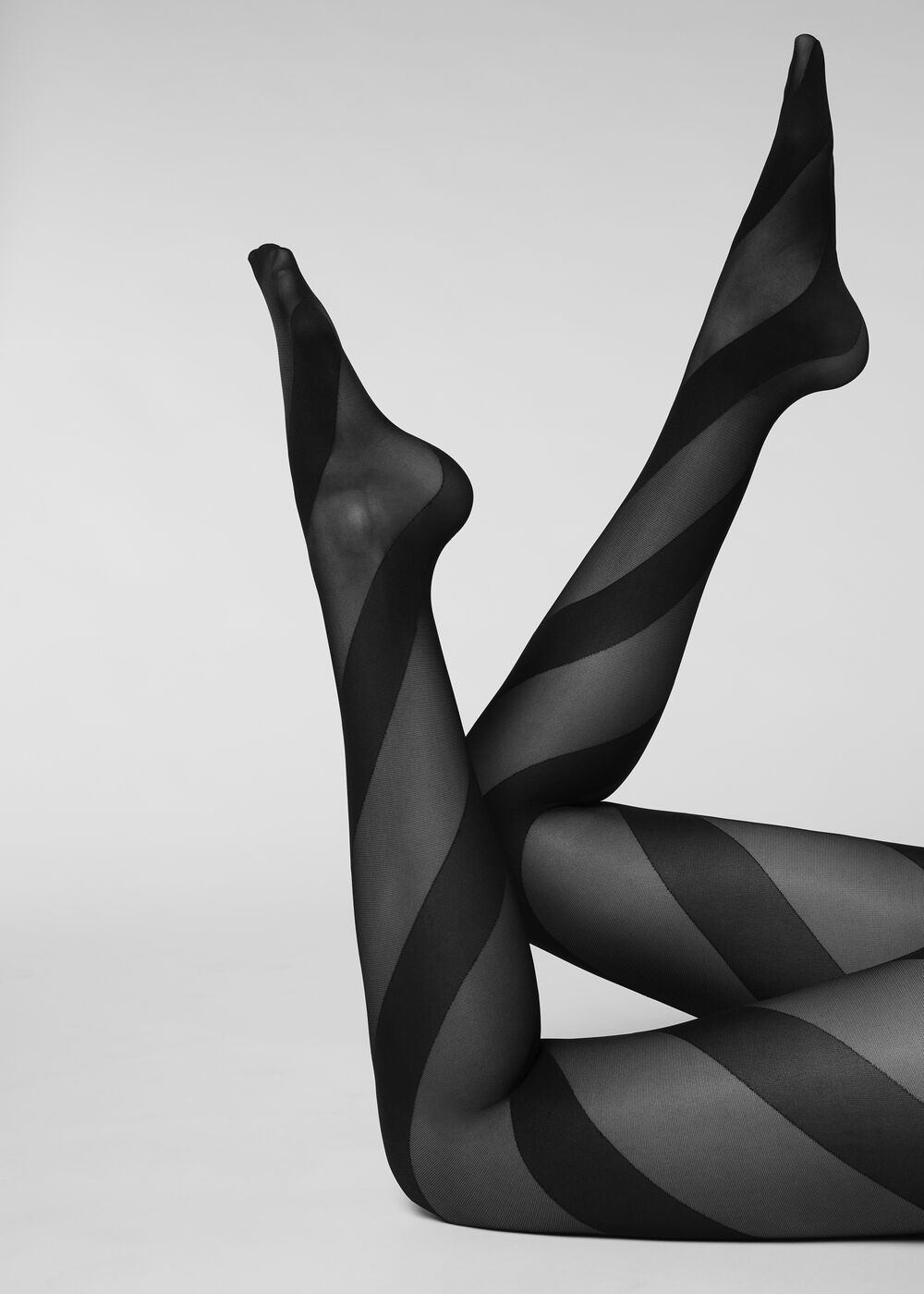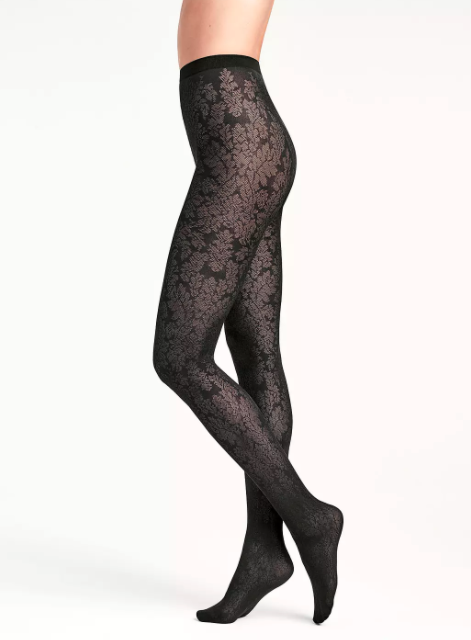 Elisabeth Floral Tights; €38.36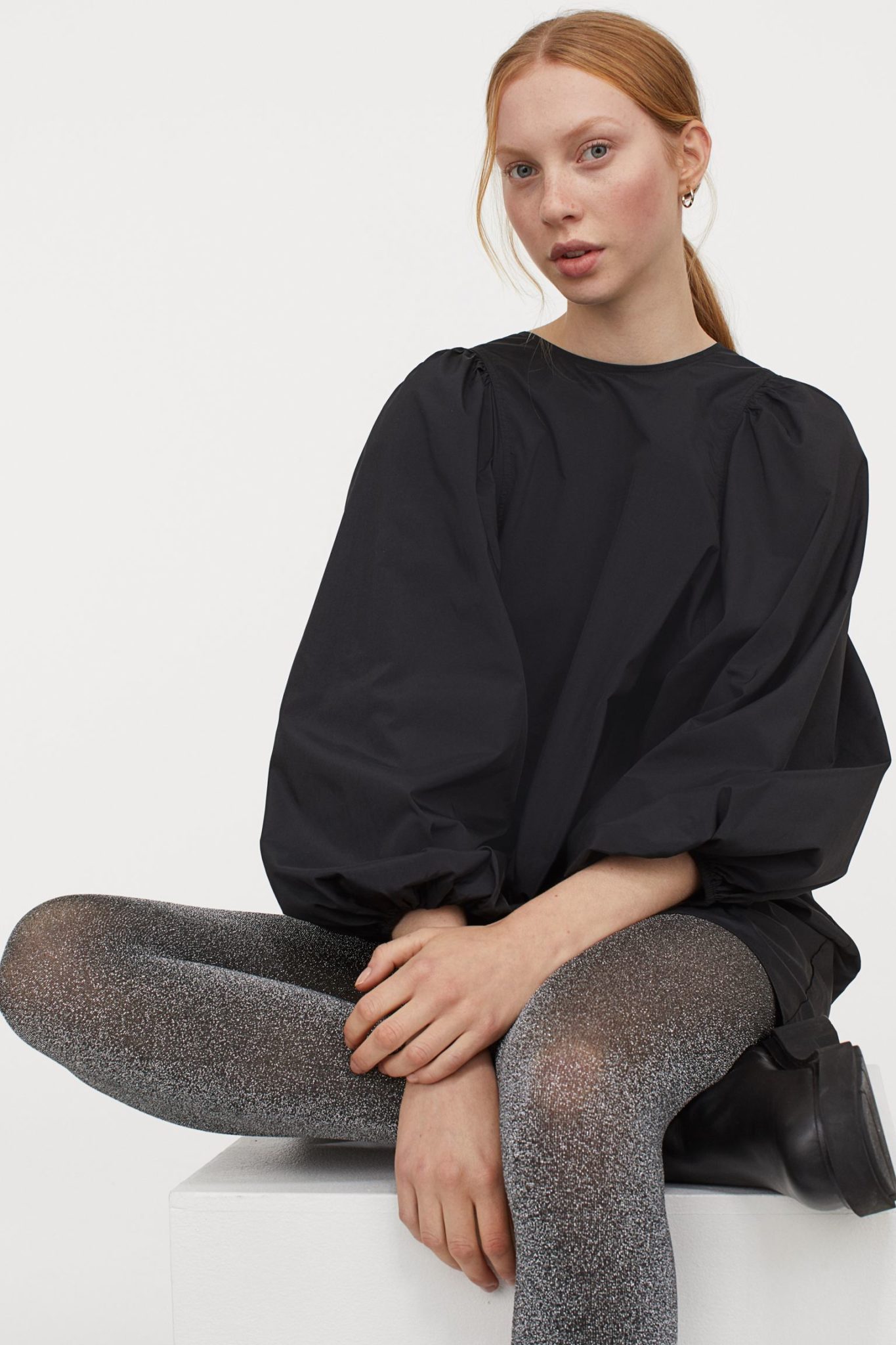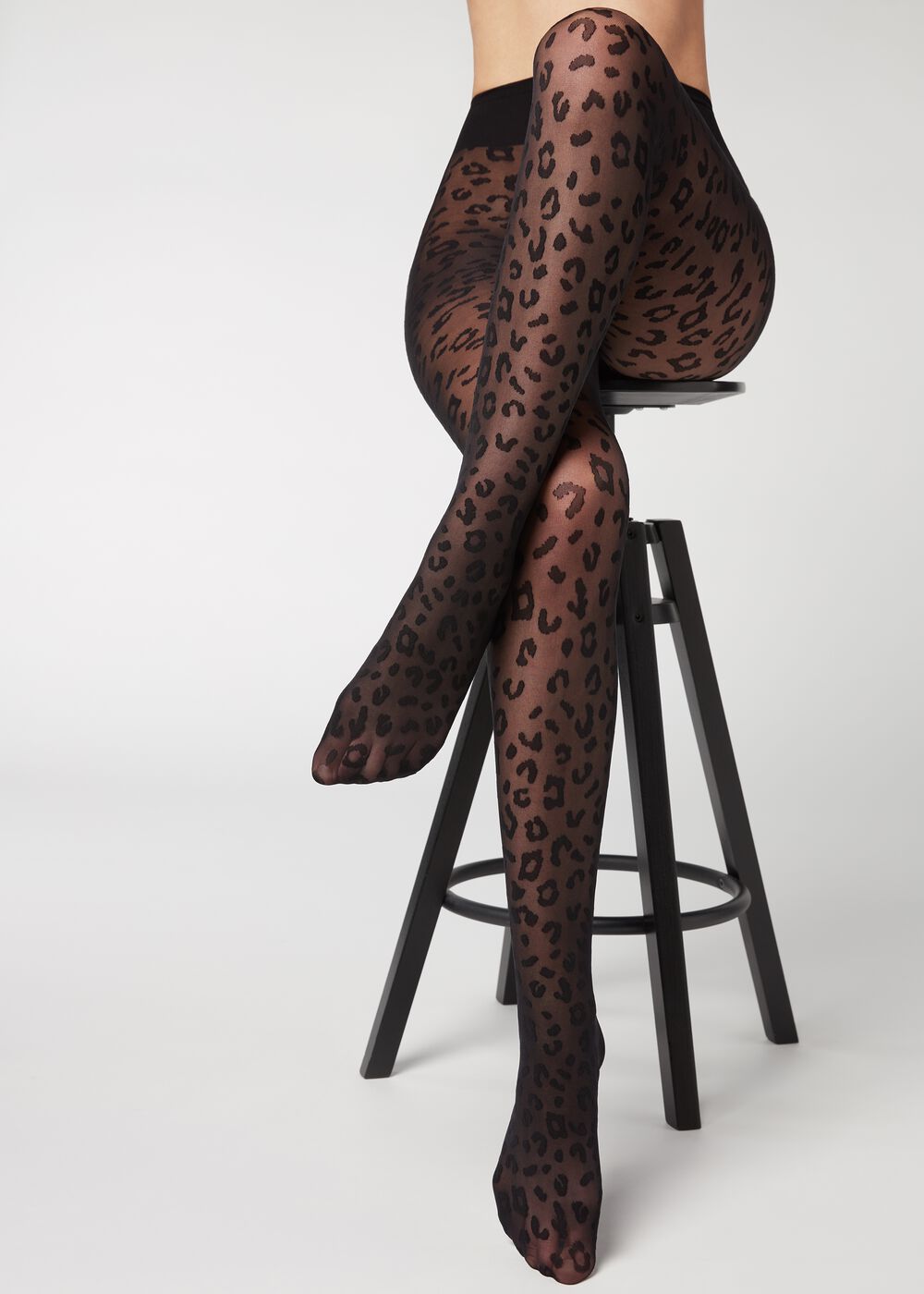 Animal Pattern 30 Denier Sheer Tights; € 9,95