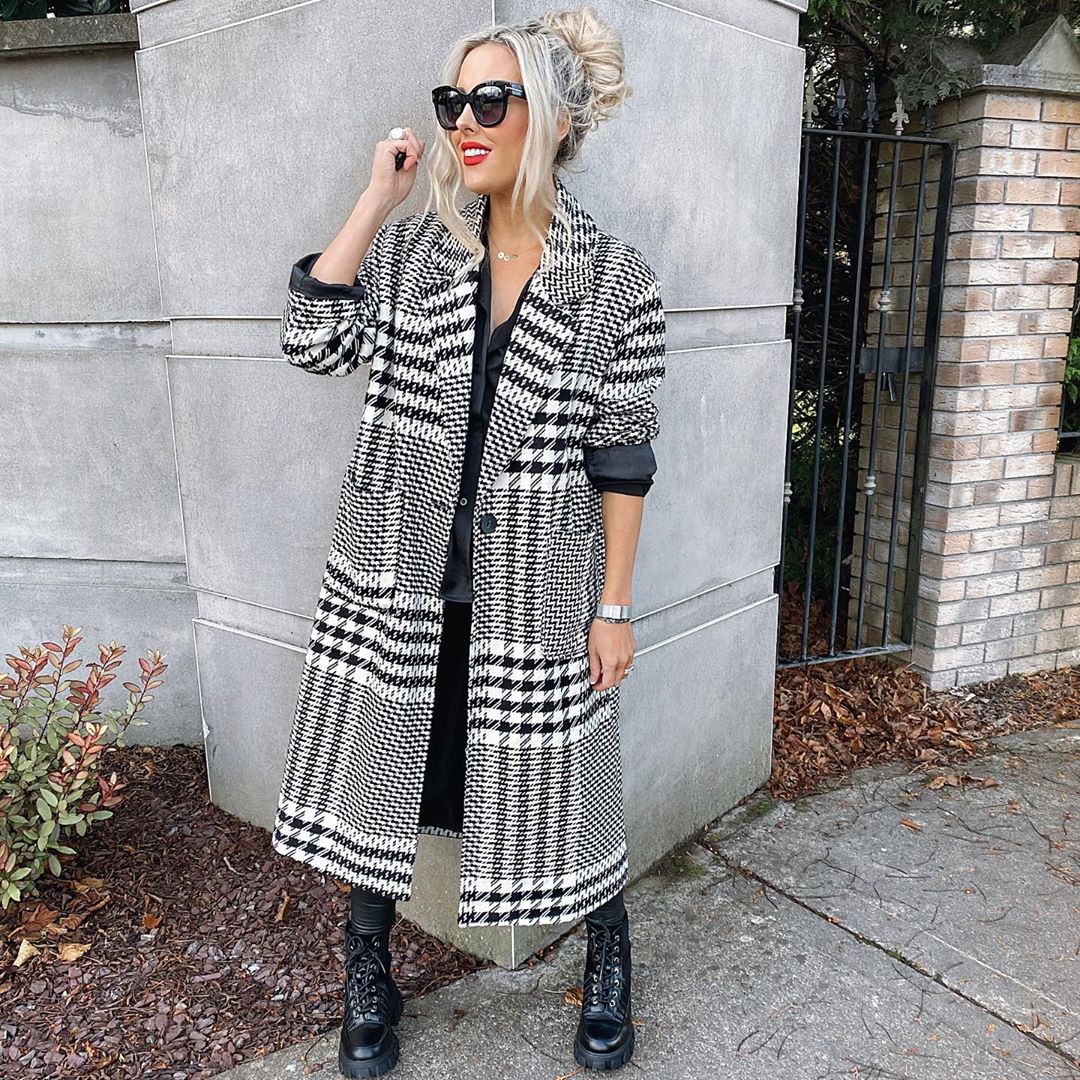 It's finally time to give in to the cold weather and dig out those winter coats. As we're currently in the middle of our second lockdown this year, we're used to filling our days with outdoor coffee dates and afternoon walks.
The difference is this time around, is that the weather isn't quite on our side like earlier this year. Even more of a reason to invest in a winter coat you really love and that will keep you warm!
We're currently lusting after Lisa Jordan's stunning monochromatic coat and have done some online shopping to find some similar ones available now!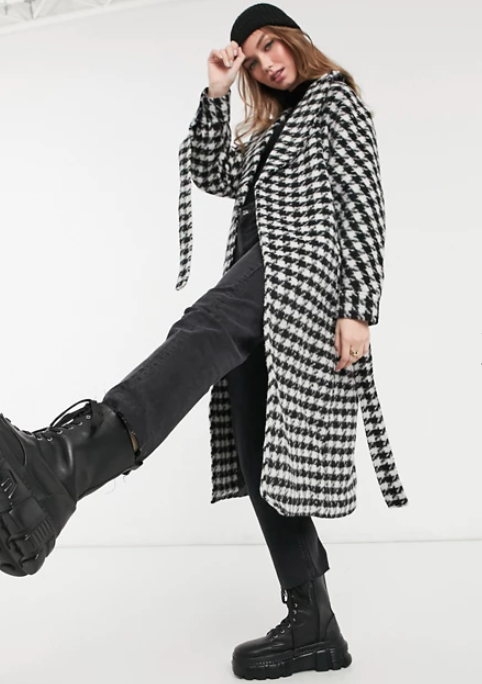 Belted maxi houndstooth coat in black check; €77.99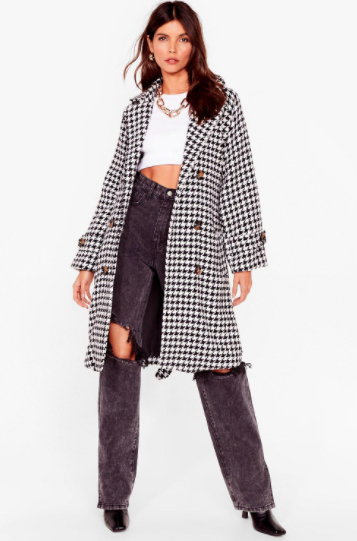 Finally Houndstooth You Belted Longline Coat; €47.50 
Oversized wool coat in check; €92.99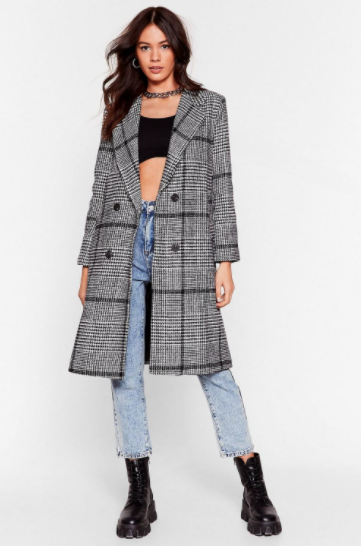 Ask for the Cheque Check Longline Coat; €42.00