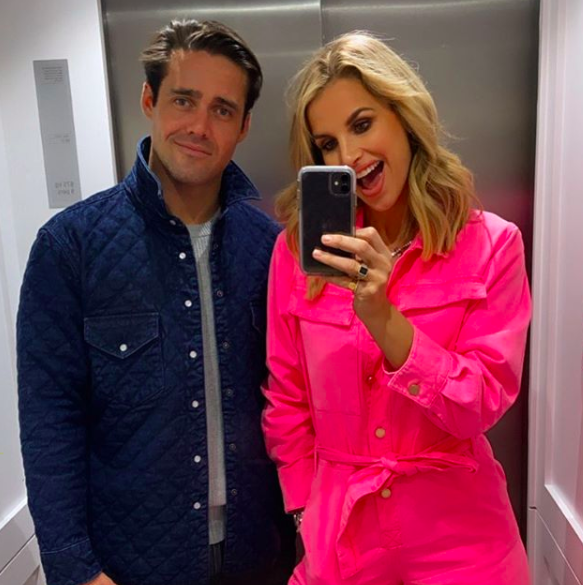 Spencer Matthews has opened up about his first date with Vogue Williams, which came shortly after the pair met on ITV's The Jump.
They both appeared on the show in 2017, but Vogue's time in the competition was short, as she suffered a knee injury.
During their time together, they formed an incredibly close bond – and have since gone on to marry and welcome two children.
Speaking about their first proper date, Spencer told followers on Instagram, "I took Vogue to Roka which is a sushi restaurant. It was lovely, apart from when I forgot my wallet and she had to pay for everything and I got really drunk."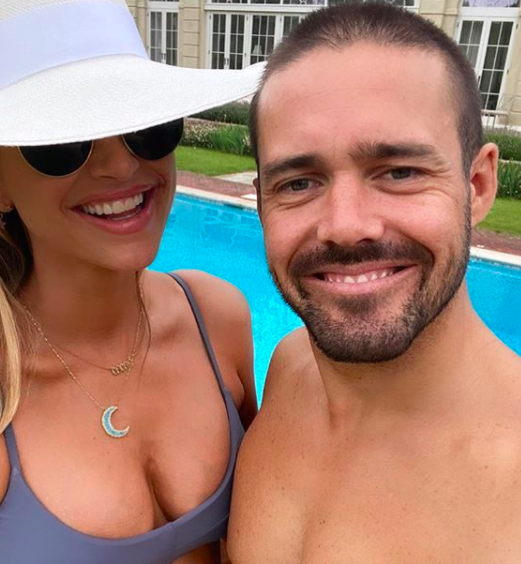 Just a short time later, Spencer decided to give up alcohol entirely.
"At the very beginning you feel like you're missing out but the benefits are pretty clear quite quickly, especially in my case. I had a better life without it, so I prefer it."
He's been sober for just over two years now, and reveals he'd never look back; "Comparing myself now to then is simply laughable – different people.
"It was normal to drink regularly and it became my ball and chain, preventing me from achieving great things."