Holidays are a time to relax and enjoy yourself, but Spencer Matthews' recent family trip to Spain was anything but.
The reality star opened up to fans, sharing how he was hospitalised during his recent getaway, after falling ill.
After two days of being unable to eat or sleep, the Made In Chelsea star visited the doctor, then the hospital and was given several different diagnosis.
"I actually had to get them to put me under, the pain was so bad," he said on their Spencer and Vogue podcast.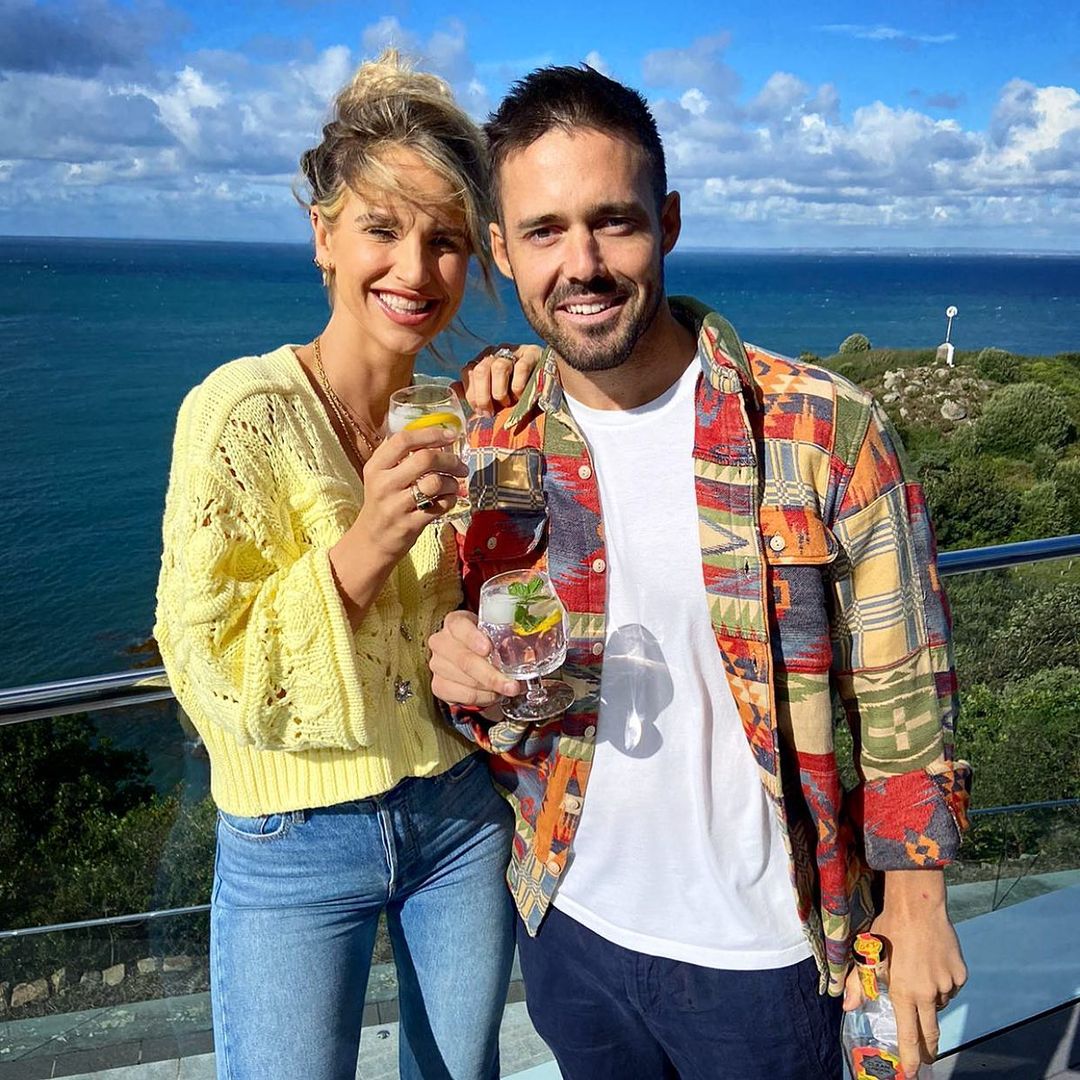 The father-of-three was given all sorts of diagnosis, with his first doctor suggesting kidney stones, while at the hospital he was informed his veins had collapsed due to dehydration, then that his appendix needed to be removed.
After that it was suggested he was experiencing complications with his liver, but then there was thought he was suffering from hepatitis.
While Spencer explained the cause of illness remained unknown, he recovered anyway, and was able to fly back to London.
But wife Vogue has a different explanation, as she discussed the incident with Joanne McNally on My Therapist Ghosted Me.
"Well I will tell you what, he overdosed on coldsore tablets," Vogue said.
"I am not joking, I am not joking, I'm not. He overdosed on cold sore tablets and his liver function, because he did it for a full week, taking ten of these things and he said 'oh they're fine' and he did it to me when I thought I felt a tingle and he said 'darling take six of these and you'll be fine' and you're only meant to take two," she continued.
However, the model did admitt that she wasn't sure it was the cold sore tablets as the family had been afflicted by a bug during their getaway.
With Vogue, Spencer, and Vogue's auntie all falling ill, although Spencer was hit the worst.