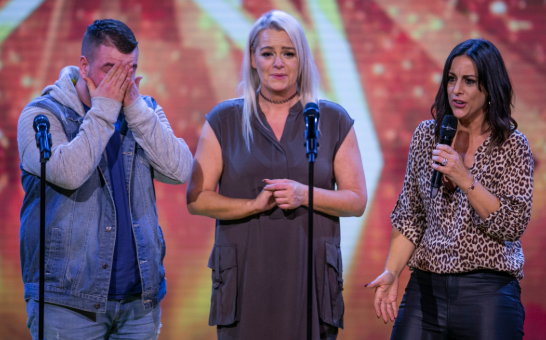 Calum Scott has shared his disbelief that his songs are now being sung in auditions after he rose to fame on Britain's Got Talent.
Mother and son Sharon and Brandon blew judges and viewers away on Ireland's Got Talent with their emotional rendition of You are the Reason by Calum Scott.
Drawing comparisons between their auditions, Calum said: "If someone had told me before my audition on BGT that I would go on to write a song that others would cover for their auditions on shows all over the world and they too would get a golden buzzer, I would have LOL'd. Congrats Sharon and Brandon!"
Lucy pressed her golden buzzer for the duo, bringing them straight through to the live finals.
The mother and son's performance wowed the crowd but it was also Brandon's shocking story that stirred emotions.
The 19-year-old fell ill on a night out back in September and was put on life support with doctors telling his mother to prepare her goodbyes.
The teen miraculously recovered though and came back to win his spot in the live shows alongside his mum just two months later!