Ireland AM presenter Simon Delaney has shared his joy after he got his first haircut in months, posting a before and after video of the process.
Like so many of us, Simon has been relying heavily on products such as gel and wax to keep his hair in check as it grew throughout the duration of lockdown. Yesterday, as we entered phase 3 of the easing of lockdown restrictions, barbers, hairdressers, restaurants, bars, and cafes reopened with social distancing measures in place.
First in line to get his mane sorted was Simon, who arrived at his barber's just shortly after midnight when staff opened up shop for the first time in 3 months.
Sharing a hilarious before and after video, Simon said:
'It's the 29th of June, in fact, it's just the 29th of June because it's five past midnight.'
Time right now for that (long overdue) haircut with thanks to @GraftonBarber pic.twitter.com/kRd5c9cf6h

— Simon Delaney (@SimonDelaneyEsq) June 28, 2020
'Why have you got me up at five past midnight? Because it's the 29th of June which means we can now go get our hair cut'
Showing his followers what his hair looks like without any product holding it in place, the 49-year-old tells his barber to get his PPE on because he most definitely needs a hair cut.
Simon then shared an after video, admitting that he feels like a 'new man'.
All done! Feeling like a new man. Thanks again to Conor & @GraftonBarber pic.twitter.com/ganZrj6s1g

— Simon Delaney (@SimonDelaneyEsq) June 28, 2020
"It's now a quarter to one in the morning, the boy (his barber) is a genius!'
Joining Simon in showing off his post lockdown locks, is chat show host Ryan Tubridy, who shared a similar post of his first haircut since the easing of restrictions.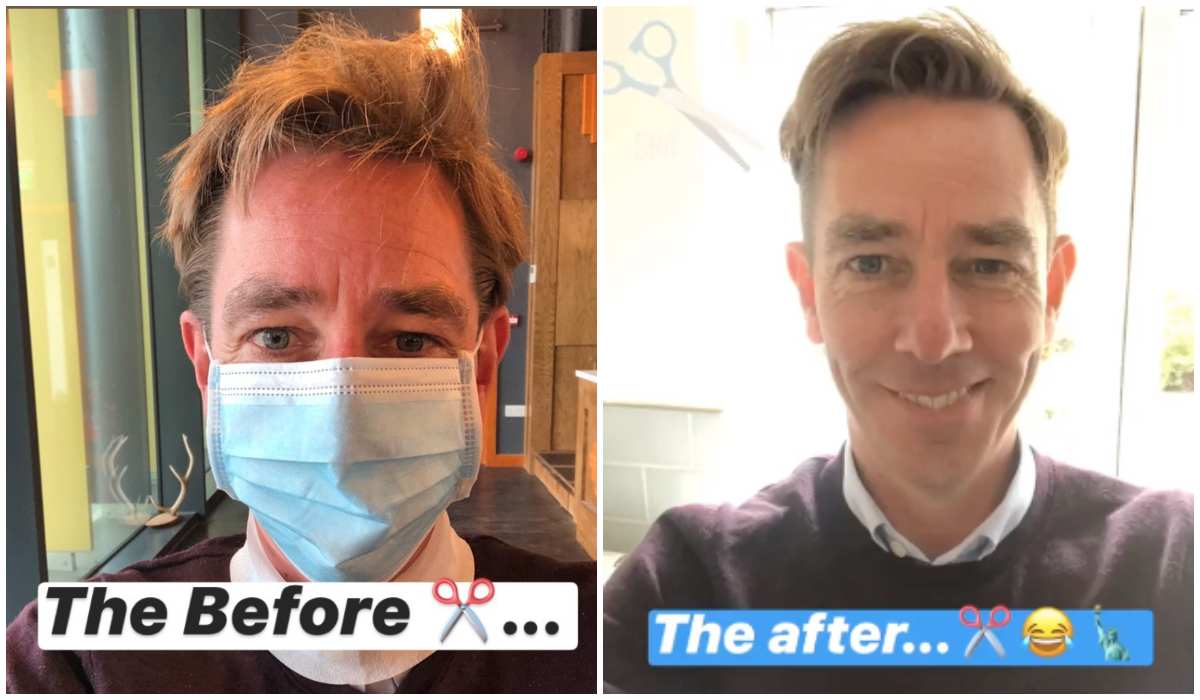 Looking good Tubs!