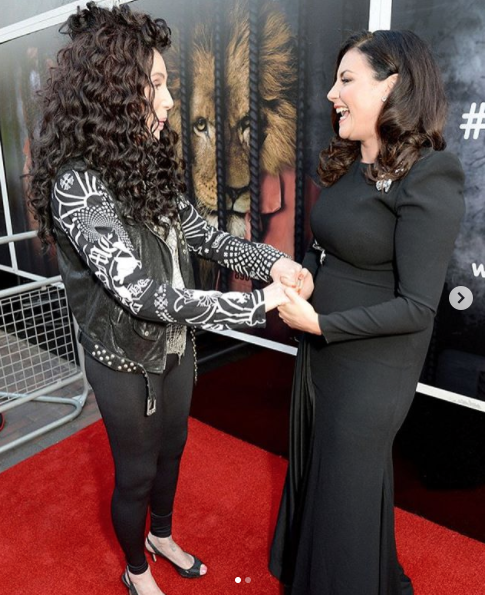 Lisa Cannon has revealed what it was like to spend an evening with the iconic Cher.
The TV3 presenter was asked to present an evening with the legendary singer for her Wildlife Charity.
"I was hosting a gala charity night for her charity which is called Free The Wild and it's all about animals in captivity and how she wants to free them and stop all of this treatment of all these beautiful creatures. So we had a really poignant, beautiful night."
So it is like hanging out with one of the world's biggest stars?
"She was absolutely incredible, she looks amazing and she has the body of a 25-year-old," she told VIP exclusively.
"She was extremely friendly and I hosted and presented with her the whole night."
Lisa revealed that Cher was incredibly kind from the moment they met.
"So when we arrived on the red carpet she thanked me for being involved, she gave me a kiss and we held hands and posed on the red carpet together. It went all across the Daily Mail, so I got loads of people calling and texting from the UK and the US and family as far as Australia were like 'what is Lisa Cannon doing posing with Cher?'
"She's a global icon and one of the biggest stars in the world."
The host added that she feels passionate about the charity and hopes to work more with the cause in the near future.
"It was a really impressive night. She took to the stage with me and we watched the documentary that she mad. We're very impassioned about doing it together, and I might even be making a documentary next year, who knows!"
The 40-year-old presenter has plenty of experience with high-profile celebs.
Having worked on Xpose and Box Office she's well used to interviewing big stars, but this one felt like more pressure, she says.
"Obviously, I'm used to hosting on a red carpet or doing one interview but this was for her, it was very important and we were in a room full of 200 people, very influential people so you want to make sure you're prepared and focused and you know what you're doing. So, of course, I was nervous."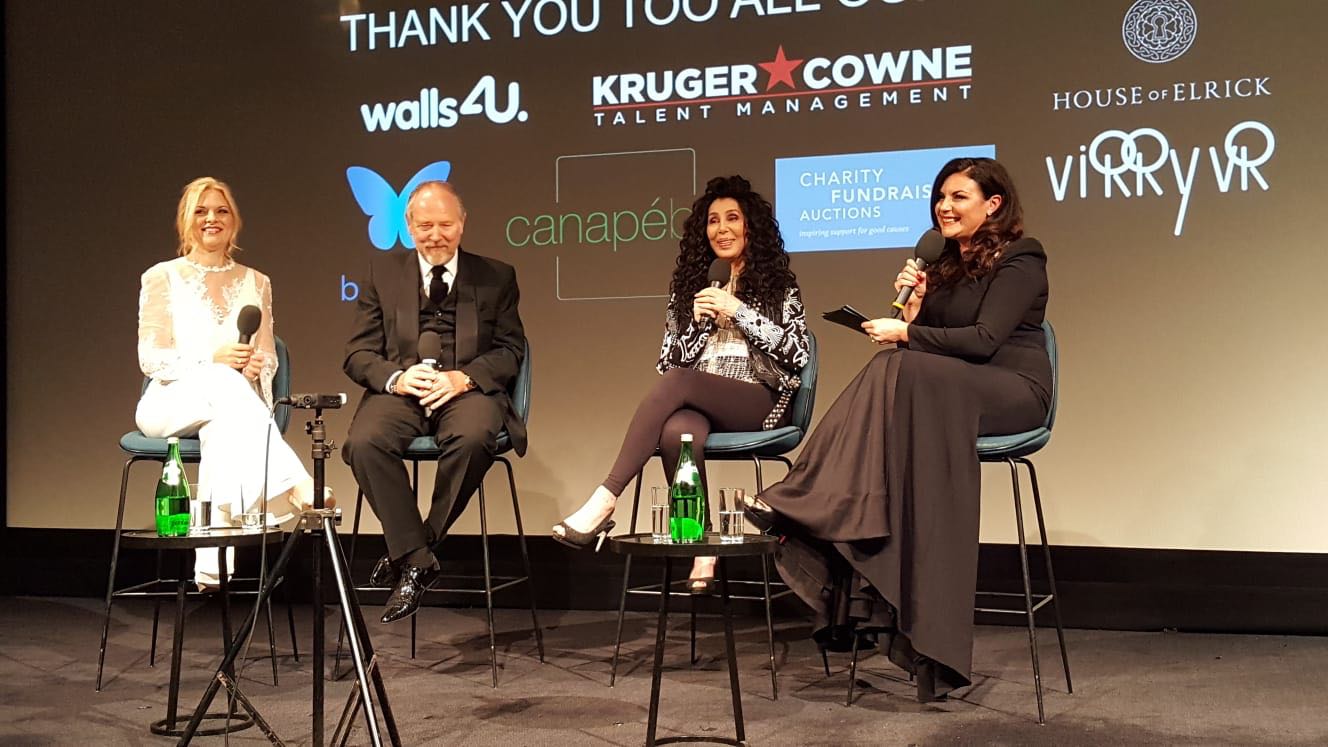 Lisa was happy to get very positive feedback from Cher's team about the night.
"We chatted afterwards. Her manager is Madonna's manager and I wanted to make sure she was happy with the night and the manager said that she loved the interview and she really loved my questions and was utterly thrilled so I was really delighted. Of course, you want to make sure you do a good job when you're hosting something of that calibre with somebody so big."
Lisa's husband Richard was equally excited about the night and shared a sweet tribute to his wife on his own Instagram page. 
The presenter said that the encouragement from loved ones really helps.
"Oh god, Richard is so supportive, and he gets the industry too because his brother is a producer and uncle has directed Casualty and Doctor Who so we know how hard the industry can be. We all have to support each other and applaud each other for sure so that's very sweet of him. He's my number one fan. He'd very proud."