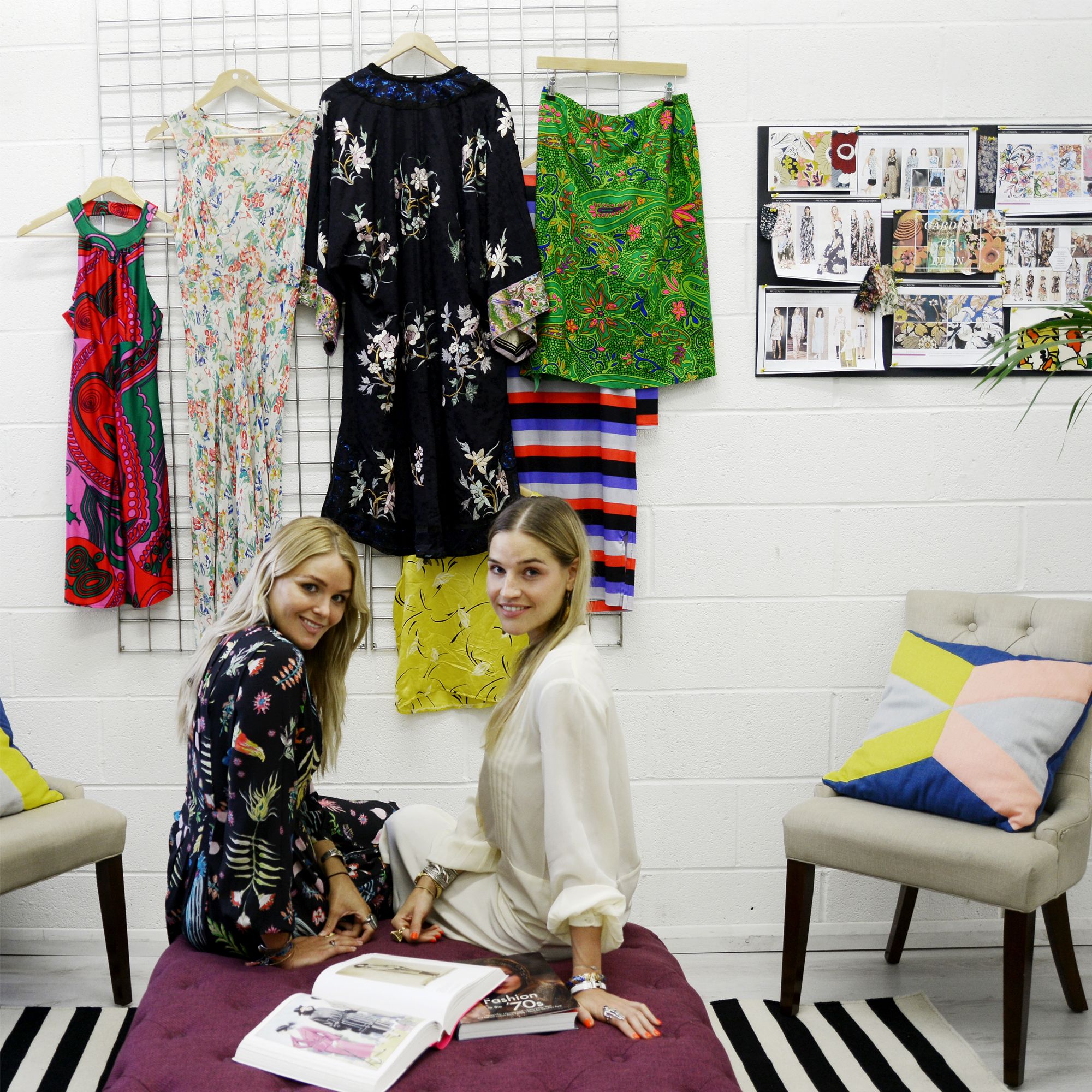 Ever wondered how someone makes it as their own boss? What it takes to run your own business? We here at VIP are speaking to some of Ireland's top businesswomen to find out the secrets to their success.
This week we're chatting to Orlagh McCloskey and Henrietta Rix, founders of fashion brand RIXO about the biggest challenges they've faced so far, their inspirations, and plans for the next five years.
Have you always dreamed of owning your own business?
Henrietta:I have four older brothers and all of them are entrepreneurs and started their own businesses, as was my dad and grandad so I guess of runs in my family. I knew since I was young that I wanted to work in fashion, but I didn't necessarily know I would be starting my own business. It just happened really organically! Orlagh and I met at London College of Fashion, where we were both studying Fashion Management and became best friends through our shared love of vintage. We'd scour charity shops and vintage fairs all over London and the UK together and even plan our holidays around where we could find the best flea markets or thrift stores. It was after we worked on a project at university, we realised that we worked really well together and then from there, always had the idea that we wanted to do something. When we graduated university, we realised there was a gap in the contemporary market for really beautiful timeless pieces that were flattering, high quality and at an attainable price point. Inspired by this gap and our love for our favourite vintage pieces we owned and kept returning to re-wear, RIXO was born.
Orlagh: Like Henrietta said, it all happened really naturally – it wasn't something I had always planned on. Although, my mum says I've been cutting up and customising clothes since I was little, so it probably makes sense that I have gone on to lead up the design and production side of RIXO. I am obsessed with fit– we've done so much work on this to ensure our pieces are flattering for our customers. Our aim with RIXO is to empower women to feel like the best version of themselves when they wear our pieces. Nearly five years on, we still get such a buzz if we spot a person on the street wearing RIXO. We've had customers in the past send us cards and emails to let us know how great they felt in their piece and how they want to wear it over and over again. There's nothing we love more that these stories – it really makes us feel like we're doing our job right!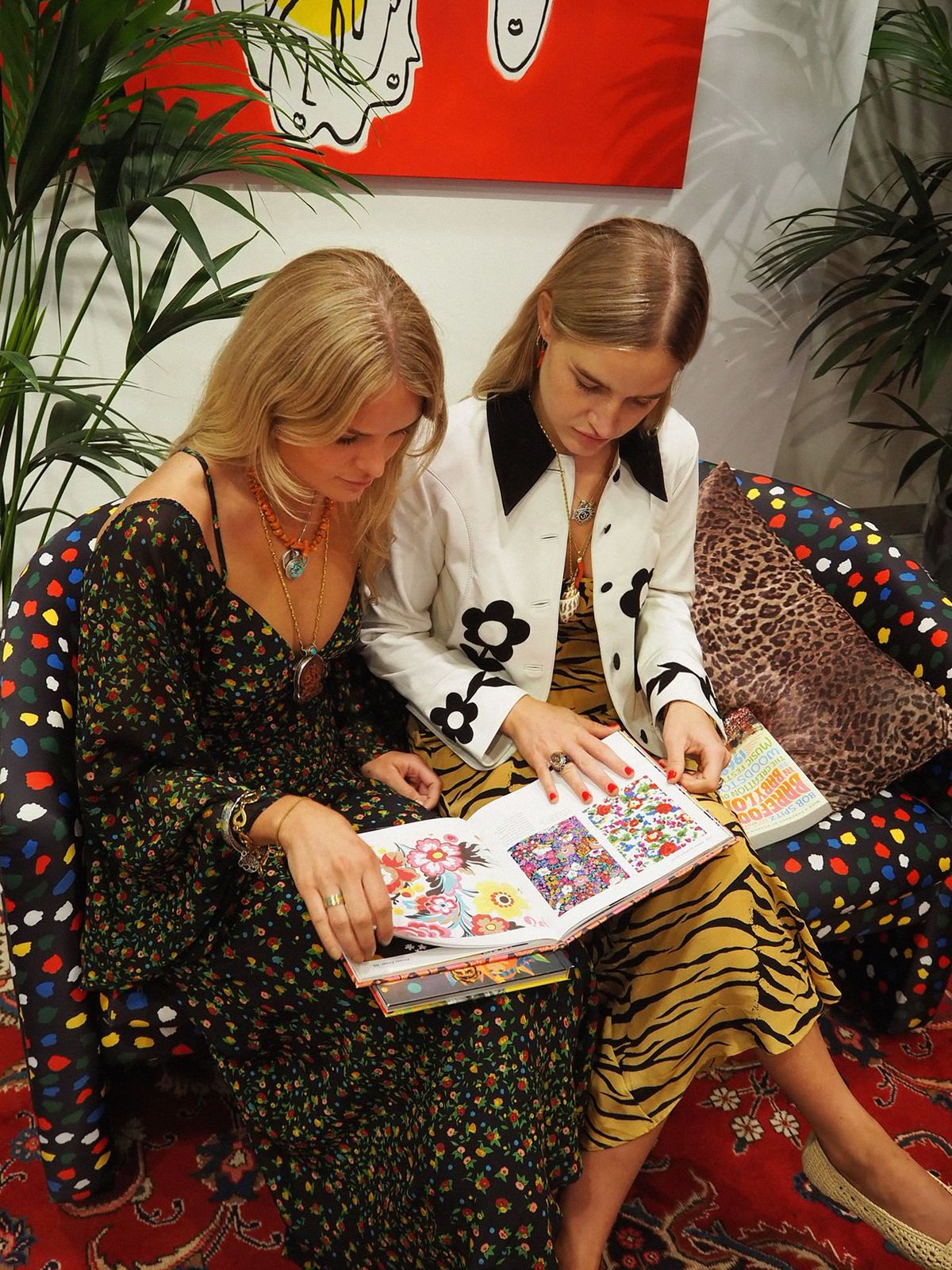 What have been the biggest challenges you've faced?
Henrietta: When we launched RIXO and even to this day people, mainly men in suits wanting a piece of our business, said we couldn't do it on our own; that we weren't old enough, experienced enough and didn't have enough contacts or money to succeed. At the time we did get to a point where we doubted ourselves, but not giving in to those people and staying headstrong was the best thing we did. Not having investors meant we kept control of our business, could remain agile and make decisions quickly and do what we know in our gut is genuinely right for RIXO. To this day RIXO is still privately owned, completely self-funded and female led. We're really proud of where we are, but we still feel like we have so much more that we want to do and so much more to achieve!
How do you balance work/home life as a business owners?
Orlagh: We launched RIXO in September 2015 and for the first two years when it was just the two of us running RIXO. We didn't do a very good job of having any sort of balance! We didn't have the big budgets of other brands, so couldn't afford overheads like an office or a team, so we were working day and night from our London university living room. By running the business completely ourselves and controlling our cash flow it meant we were profitable from day one.
Henrietta: RIXO is the result of a lot of hard work and personal sacrifice on behalf of both Orlagh and I. We basically gave up our twenties for RIXO so we were determined to see it become a success. We were doing everything, from design to wholesale and PR and running our e-commerce site. Every day we'd pick and pack our orders that came through and take them to the post office. RIXO has now grown enough that we have been able to hire a great team, so we are getting a lot better at balancing our work and home life and taking time when we can to switch off. I'll usually go to a gym class, whereas Orlagh loves going for a run to clear her head.
Do you find that you often bring your work home?
Henrietta: When it's your own business you find that you are never really not thinking about it. We don't see it as a chore though because it's something we love and are really passionate about. Things going on in our day-to-day or personal life can spark ideas for something for the business, we've always got our eyes open to inspiration wherever it may come from.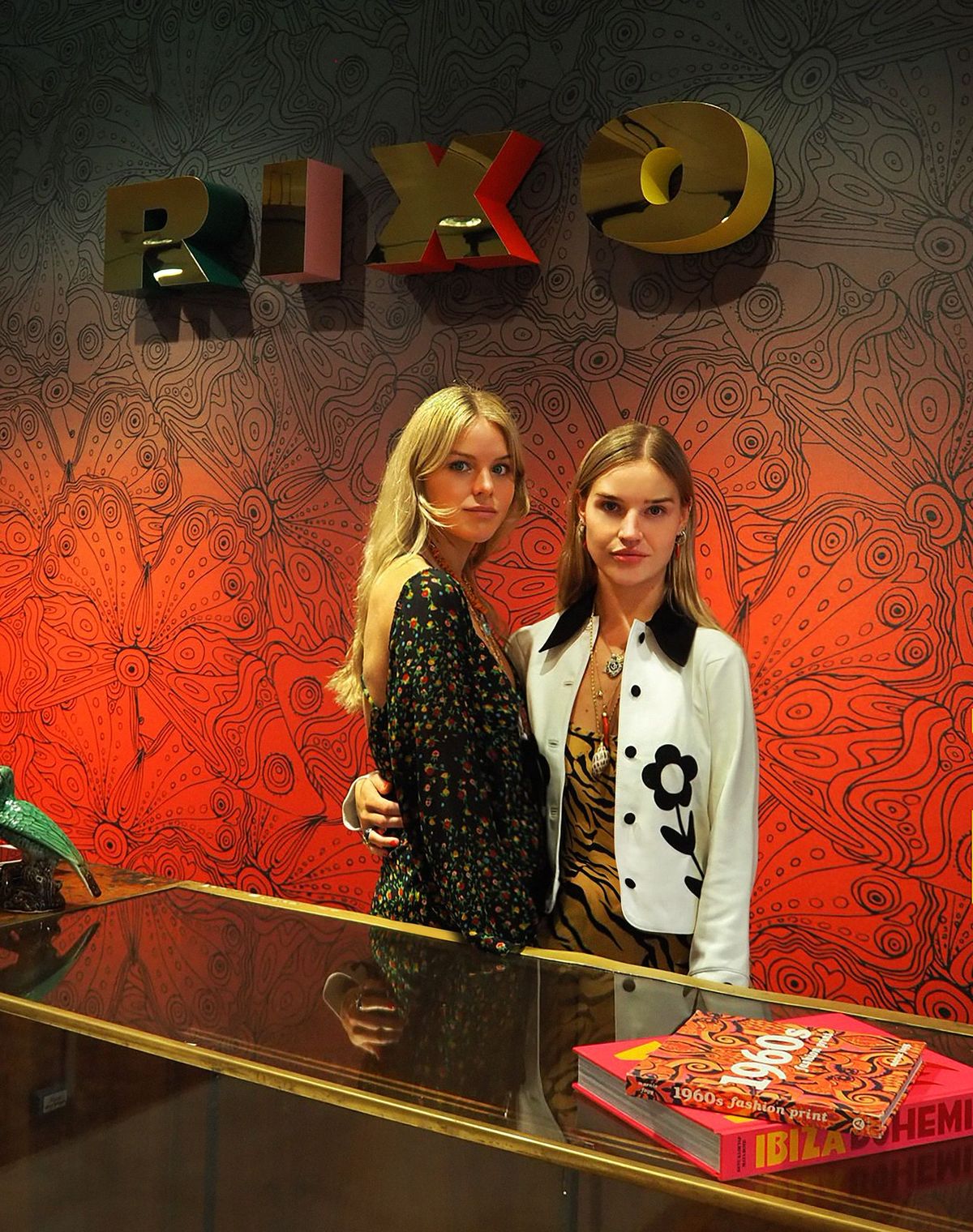 What advice would you give a young woman who wants to be her own boss?
Henrietta: Put yourself out there for your business by making calls, sending DMs or attending events to tell people your story and product – you never know who you might meet and there's no better way to tell your story or explain your brand to someone than in person! Also, don't be scared to lean on your community to ask for help or advice if you need it. There will always be someone who knows someone who knows someone who might be able to help. Also, be willing to put your business above everything else. We gave up our twenties for RIXO and there's no sign of slowing down. You have to be completely immersed and passionate about your brand, otherwise the long hours and sacrifices you have to make will get the better of you.
Orlagh: Follow your gut and don't let other peoples negative thoughts or opinions deter you. There will always be people out that that will want you to fail or will want to break you down to take a part of what is yours to benefit themselves. Stay true to your brand DNA and what you feel is best for you and your brand.
What has been your biggest achievement so far?
Orlagh: The incredible team we have grown. When we started RIXO in 2015 it was just Henrietta and I for the first two or so years, now we're a team of nearly 30. We feel so proud to be working alongside such talented people who are as passionate as we are about the RIXO journey.
How important of a role does your team play in your business?
Henrietta: They play a huge role! In the past year and a half the company growth has allowed us to expand our team to almost 30 employees. We have an amazing team and it's a huge responsibility that we take very seriously since we're accountable for these people and their livelihood. We personally interviewed every single person who has joined the company and are so proud of each and every one of them!
Is there anything that you know now, that you wish you knew when you first started out?
Henrietta: Nothing! It might sound odd to say, but our naivety was actually a blessing in disguise as it meant we had no preconceptions about how things were 'meant to be done'. It meant we were more curious and not just doing something a certain way because that's how it's done in the industry or at other companies. We just worked out as we went on the most logical way of doing something that made sense to us. I think that's really contributed to why we've grown so quickly, because we've been agile and adaptable.
Orlagh: We take every great opportunity we can, no matter how last minute or impossible it might seem (we once turned around a London pop up store in only a couple of days!), and rather than focusing on forecasting problems or spending too much time thinking about how the status quo do it, we're quick to creative solutions and open to new ways of working. We're both really positive and driven, we don't dwell on negatives or think about issues before they might arise – we always say "where there's a will, there's a way".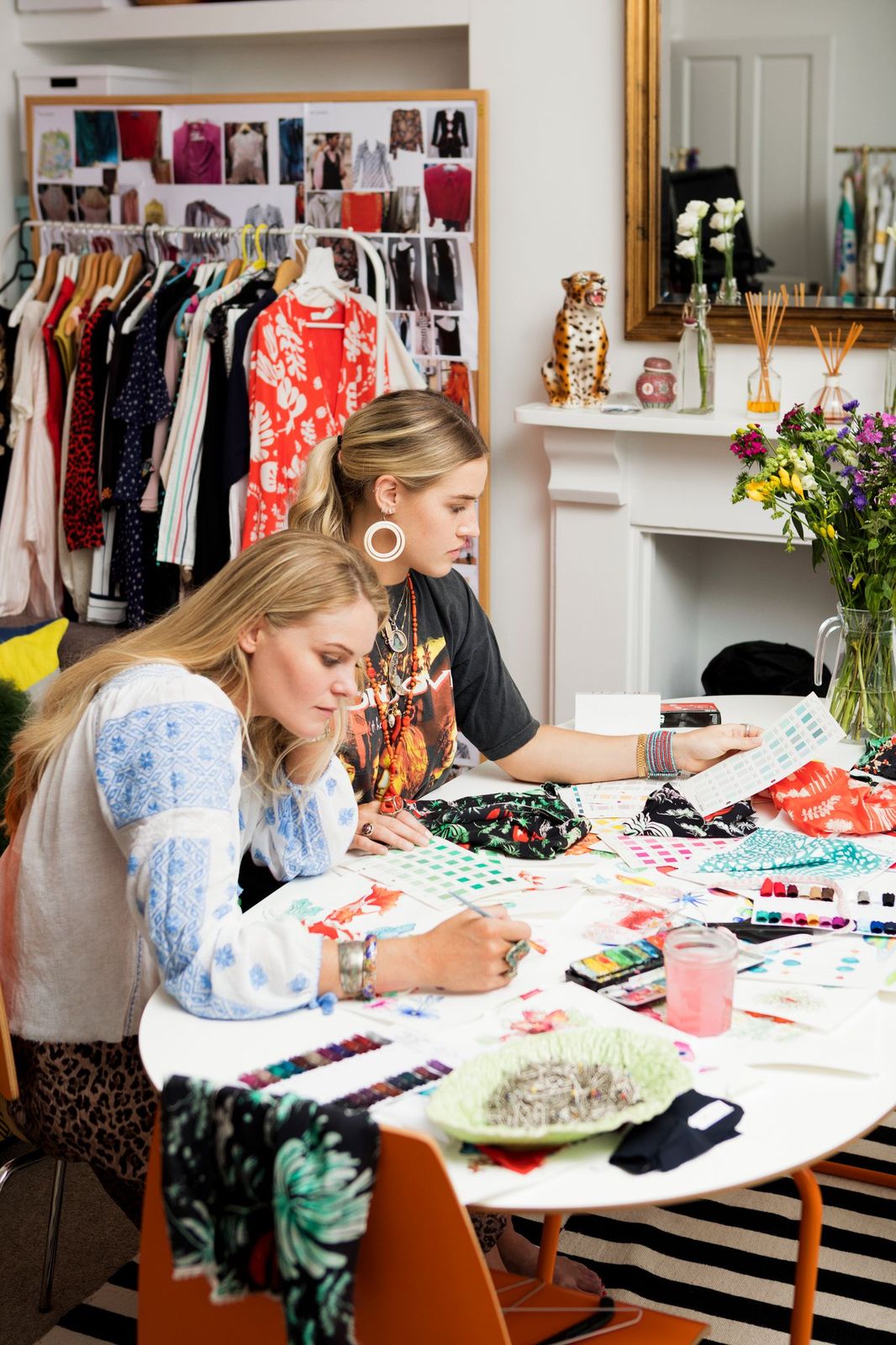 What has been your biggest business mistake? What lessons did it teach you?
Not following our gut instincts. There have been a couple of occasions in the past where we followed the advice of others, perhaps more experienced than us, against our better judgement and gut feeling. When things ended up not going as planned we found ourselves wishing we had just followed our initial instincts in the first place rather than second guessing ourselves. Always trust your gut!
When it comes to women in business, who inspires you the most?
Orlagh: Natalie Massenet and Jo Malone have both had really inspiring journeys as entrepreneurs.
Henrietta: It's so hard to choose just one – there are so many inspiring women in the world leading the way in business! Sara Blakely – the founder of Spanx is really amazing. Then Emily Weiss of Glossier and Sophia Amoruso of Girl Boss have done really amazing work to grow really engaged communities, which is something we also aim to do with our #HumansofRIXO. Sophia has been a huge supporter of us and the RIXO journey from the start!
What are your plans for the next five years?
Henrietta: We're really passionate about developing a global community of #HumansofRIXO, inspiring and empowering real women around the world through their wardrobe. Our #HumansOfRIXO, our customers, are at the heart of everything we do! We'll also be expanding into new collections– we're launching a hair accessories collection, as well as a limited capsule collection of sustaibilty made ready-to-wear pieces created from off cuts and recycled fabric. We know that shopping in a physical space is still really important for our customers to see and understand the RIXO story. We'd love to launch a flagship store in the long-term, but at the moment we're focusing on our physical pop-ups. Our lastest of which is a vintage 60's Routemaster RIXO bus, which will be a roaming pop-up shop and will be travelling the UK and abroad stopping at key cities and events at a later stage. We aim to surprise and delight customers with this new pop up – we might even turn up on the doorstep of some of our lucky customers to personally deliver their order. That will be our next big milestone – taking RIXO on the road! Internally, we'll be doing lots of work on our website, investing in new stock & finance systems, as well as continuing to grow our team and hopefully move to a new office!