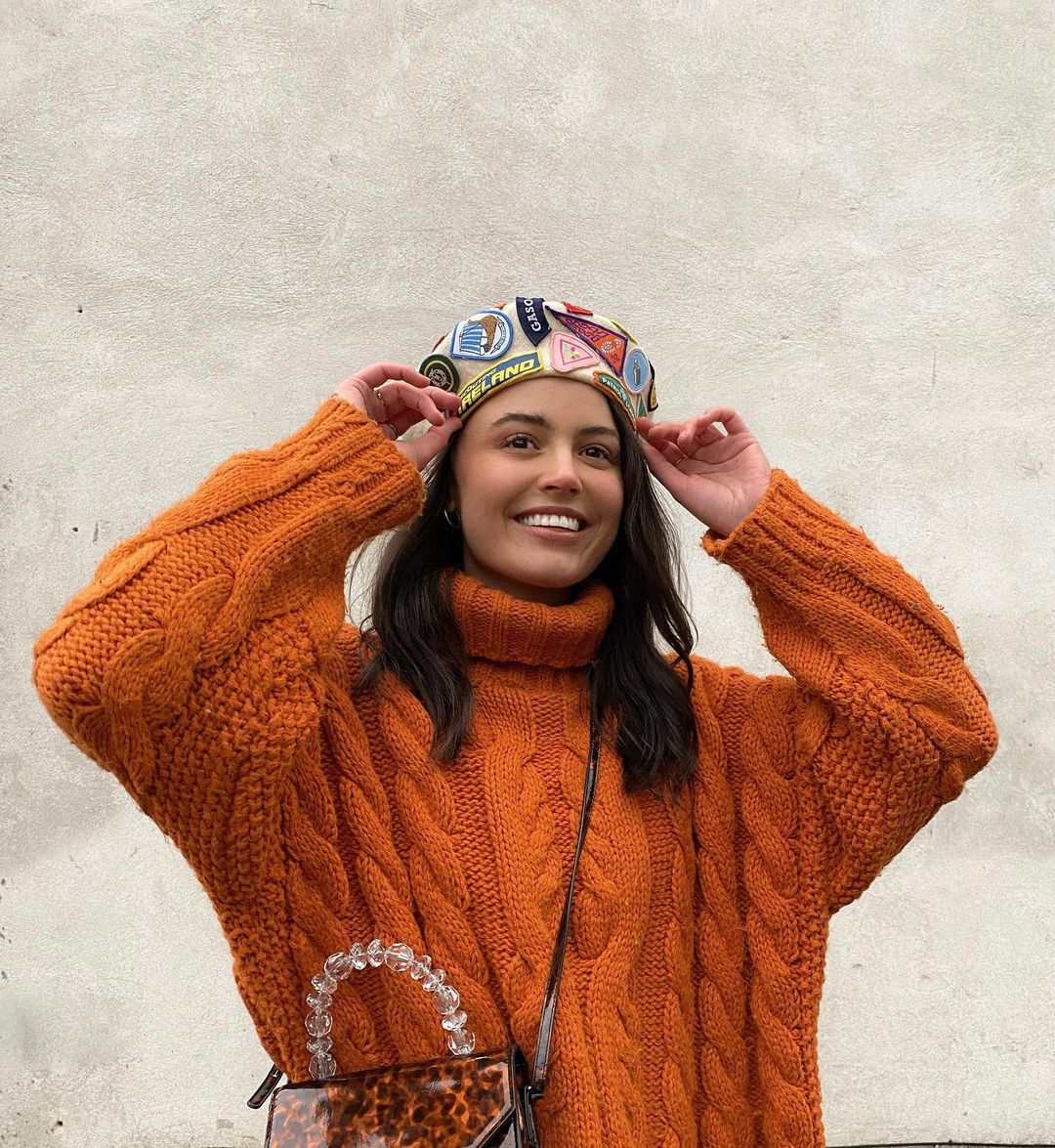 Ever wondered how someone makes it as their own boss? What it takes to run your own business? Here at VIP, we love speaking to some of Ireland's top business people to find out the secrets to their success.
This week we chatted to Aisling Kavanagh, who own her eponymous business, Aisling Kavanagh Designs. Making bespoke Irish hand-made accessories Aisling aims to make all of her pieces as sustainably as possible and loves incorporation family heirlooms or even cut-offs from wedding gowns, in her pieces.
We spoke to Aisling about where it all began, as well as where she sees her brand in five years.
Have you always wanted to start your own brand?
I've always lived in the fashion realm. My portal to that fashion realm was KISS Magazine, STELLAR, TEEN VOGUE & VOGUE Magazine. Whenever we were going on family holidays I was allowed to pick out one magazine and my eyes would always go straight to the glamorous Vogue covers. I thought 'This is not real, this is magic, the dresses, the editorials, the decadence. The kind of fairytale universe was my first exposure to fashion.
I thought about starting my own brand often but I never thought it would actually happen. I always admired my grandad as he was a tailor and he had his own business on Pearse Street in Dublin & also had another shop in Terenure. I was fascinated watching him create these impeccably tailored suits. every stitch, every detail, cut and construction showed true craftsmanship. I learned the value of good design principles, the importance of the right cut, and the quality of the finish.
I still feel like when I create, I always revert back to my childhood flicking through Teen Vogue or watching my grandad for those moments of inspiration.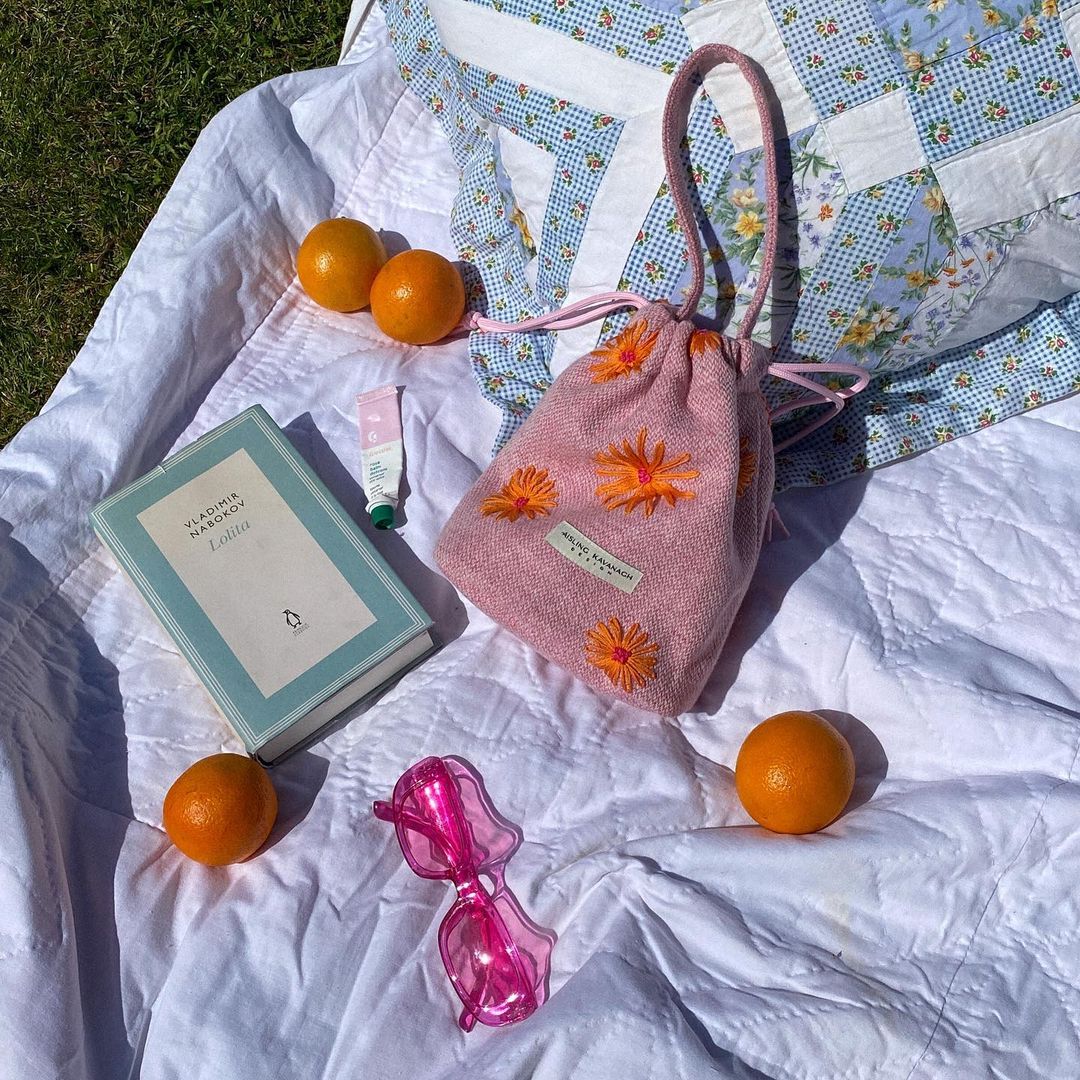 When did you start your own brand and what have been the biggest challenges you have faced?
It all happened naturally, to be honest. I started making the hairbands for myself, my friends and family and just putting up the pretty imagery on Instagram and then people started writing to me asking to buy them, which I never imagined would happen, and from there it kind of took off.
There was so much interest and so many people were willing to support me and my designs, it gave me such encouragement to do something I'm really passionate about. I'm so lucky to work with such beautiful things too. That's how it started—it was really by chance." But the pandemic and lockdown really pushed me to start my own brand page on instagram and website. I was incredibly nervous putting the pieces out there for everyone to see but I'm so glad I did.
The pandemic gave me a chance to reflect on the brand and what I wanted it to become. I realised how quickly life can pass by and why was I waiting for everything to be perfect before I started a website? I got so caught up with it wanting to be perfect that I wasn't looking at the bigger picture and it's about the pieces I've made at the end of the day and not about the perfect photo or the perfect instagram feed. Don't get me wrong, the pandemic was also so scary and challenging with the uncertainty of it all. Some days I was feeling very overwhelmed and stressed, other days I wasn't motivated to do anything at all. Sometimes you can't keep yourself motivated, no matter how hard you try. I think you can't always force yourself to be inspired or creatively motivated, even if you consciously want to.
Sometimes stepping back for a moment is the best way forward and there are times where it's like a burst of energy I want to unleash. It's all a learning process and it will all happen over time, I just have to keep reminding myself that.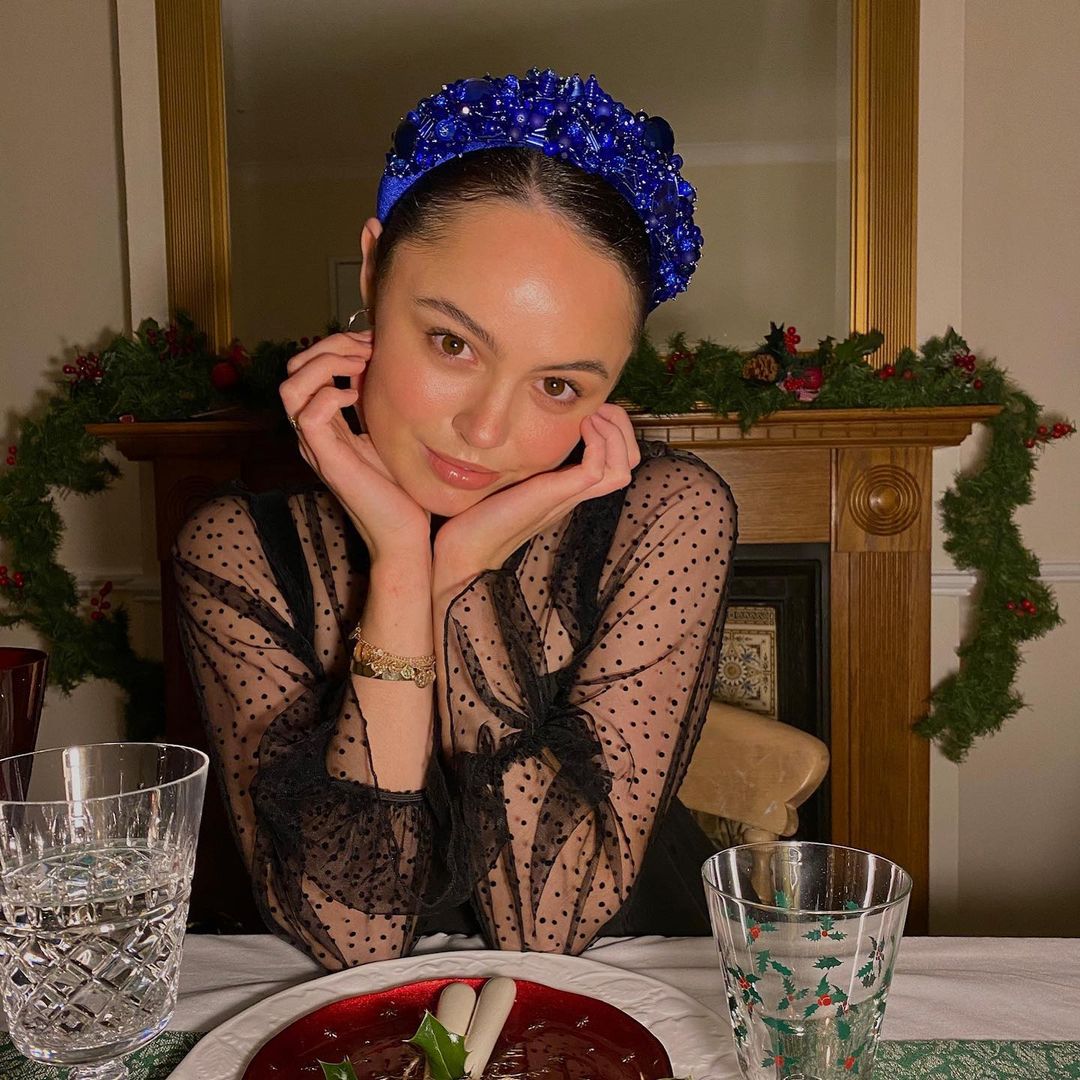 How do you balance work/home life as a business owner?
I find it extremely difficult and I'm still trying to find that balance. I work full time and have my own brand on the side, meaning I go to work, come home, and then straight into working on my own stuff. Having that 'side hustle' is exhausting, working myself to the bone, and my social life is non-existent. But it's all worth it when I see my designs being worn and the customer feeling confident in what she is wearing.
I want people to realise these hand created pieces take more time, design thinking and so much blood, sweat, tears and more tears go into the work. I also want people to know that their purchase is so much more than just buying a cute accessory. They are supporting a small business and they're making my day by purchasing a piece or even a follow or like on instagram. The smallest gestures, have the biggest impact and I am forever grateful for that.
What advice would you give someone who wants to start their own brand?
Fashion is such a broad industry. Try to find your niche within it. It's also a tough industry to get into and requires a lot of hard work, dedication and consistency. If you're up for the challenge, as cliché as it sounds, just go for it.
Become knowledgeable in the field you want to get into. I find internships are key – you get to see what it's like to work in a fast-paced fashion environment, you see how the real industry works and you learn skills you can take with you in the future. Also, be sure to ask questions to people within the industry. People love to give advice, and being successful often means learning from those who have already achieved their goals.
Stay in your own lane, don't get distracted by others or comparing yourself, stick to what you're good at. Social media is such an incredible platform to get your name out there – use that to your advantage! Put up beautiful images of your designs and be consistent but don't overthink it. it's really easy to get caught up in wanting everything to be perfect when you first start. Having the perfect photos and feed. It will all happen organically over time. Don't expect it to be perfect and hopefully, you will then start to see results and get the recognition you deserve.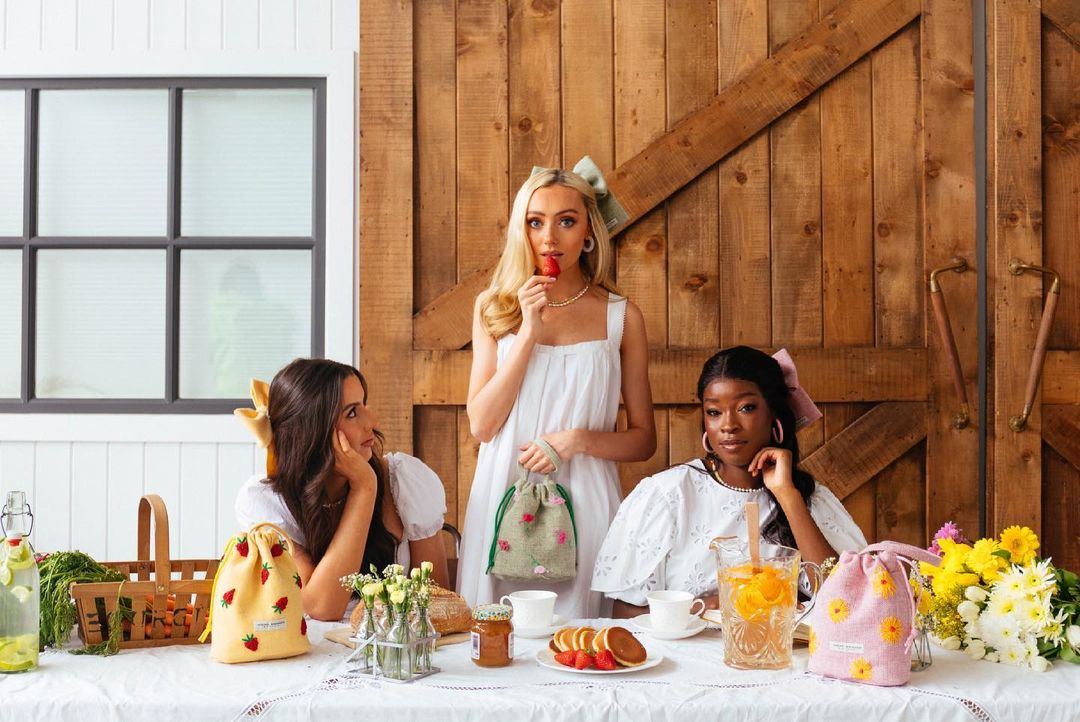 What do you wish you'd known when you first started out?
That every day can potentially be a heartbreak. And that you're constantly working. Always. What I think any artist hopes for is to be understood and seen and appreciated for what we're doing. Especially in this world where we're so ingrained in whether "likes" matter, and it's difficult when the world around you seems to operate on the principle that faster is better.
I'm so lucky to be given validation and the validation of people who think what I'm doing is special makes me push harder with my pieces. The pieces take time and care in construction. It's extremely rewarding to be able to connect to so many people all over the world who resonate with the work I am making and in turn that's what makes me want to keep doing and creating. When I release new pieces I feel so vulnerable and a wave of self doubt consumes me. Putting my soul on the line. You have to have a very thick skin and a really good inner constitution that can handle projection. All of those things are very hard, especially if you're sensitive like me.
What has been your biggest achievement?
Having people that you really admire wearing my pieces feels really, really good and is my biggest achievement to date. That's like, the ultimate form of validation. Occasionally I'll get DMs from people who are like, 'I just want to reach out to let you know that I bought something from you, and it makes me feel so special, and I feel the energy in it, I feel a connection with this piece.' People connecting to your work is the ultimate form of encouragement & your community is ever growing. My passion is to make girls and women feel truly themselves while wearing my designs and who is confident in her own skin and feel some type of way while wearing it. I think it really keeps you going & motivates you. Those kind of things make it more than just the material item.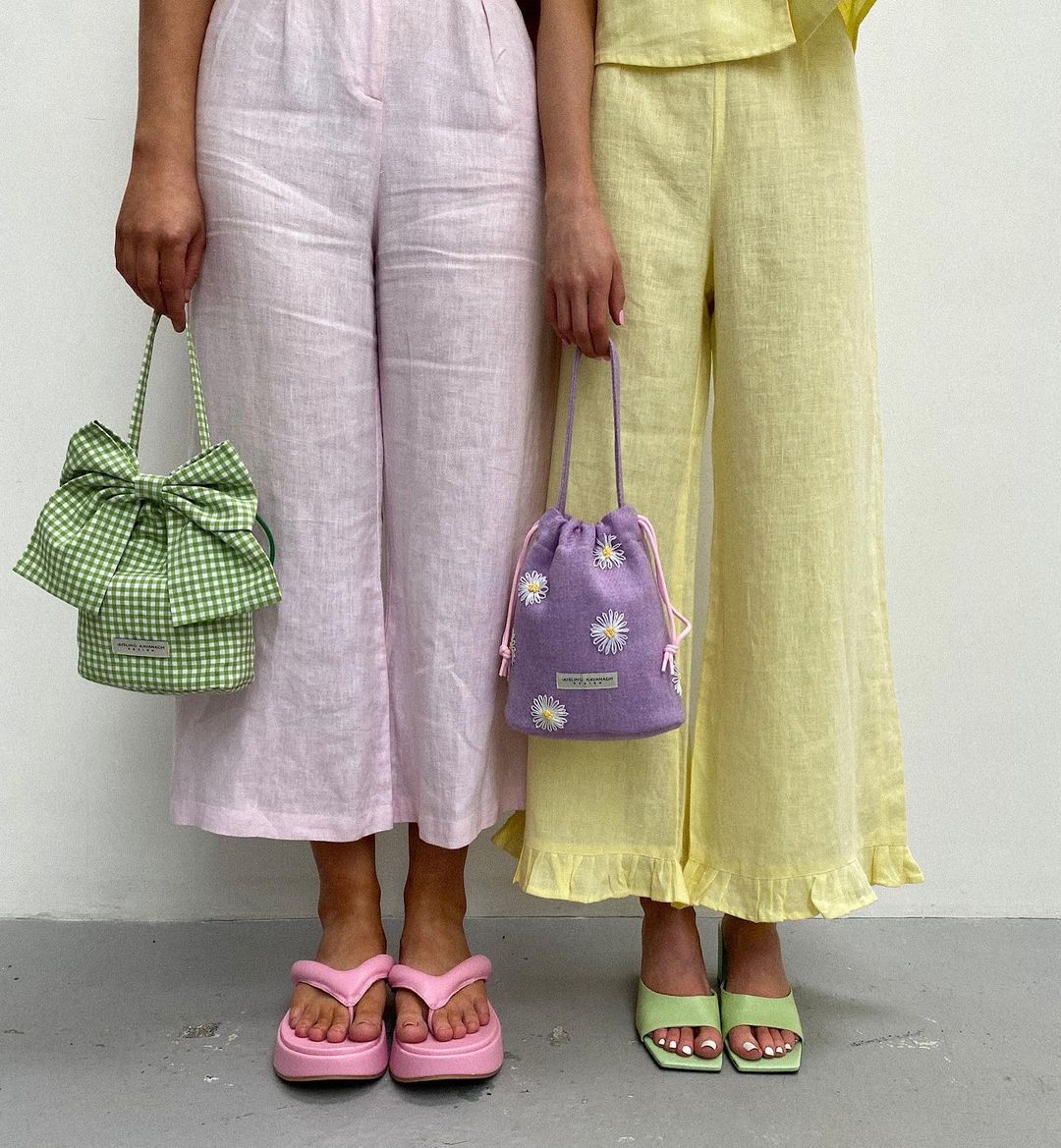 What woman in business inspires you the most?
All of the women in my life are inspiring. As a female business owner, I'm always on the look out to connect with and learn from incredible women who have cultivated their own amazing brand, business, and name for themselves. And thanks to the digital age we live in, I've met many of my friends and business inspirations on Instagram, where they share impactful wisdom and insights. I love being surrounded by like minded creatives where we can bounce ideas off each other and encourage one another. Strong women support all women.
What are your plans for the next five years?
I want the brand to continually grow along with my community. I want to explore and develop skills, always learning and innovating new designs. Looking for opportunities to expand the brand, and although I'm just starting out and have a long way to go I strive to produce my pieces as sustainable as possible while also staying true to myself and what I've done so far! Whatever that translates into.