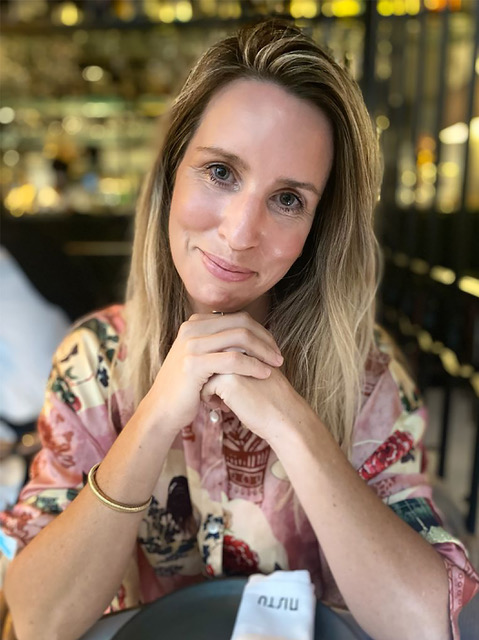 Ever wondered how someone makes it as their own boss? What it takes to run your own business? Here at VIP, we love speaking to some of Ireland's top business people to find out the secrets to their success.
This week we chatted to Olwen McAuliffe, who owns Mimi & Bow, a children's loungewear and pyjama brand about where it all began, as well as where she sees her brand in five years.
Have you always dreamed of owning your own brand?
Yes and no. I knew I wanted to design from a young age, but the fashion industry was so mysterious in terms of where to start, how to sustain yourself and where to go for the best opportunities, that sometimes it felt like a complete fantasy. I've always been pretty stubborn though – a character flaw and an asset I believe! – and thankfully managed to keep carving out the path ahead.
I'm also very tuned in to things not feeling right. Working with fast fashion brands was a real challenge for me as quality and design were routinely compromised in favour of profit and the fashion buyer's often personal style or colour preference. No disrespect to buyers, they have a hugely difficult job, but as a designer, I found the whole process deeply unfulfilling. Ultimately, it led me to establish my own brand, where I have full control and can deliver a product that I really believe in. This is the first time in my career that everything just feels right.
What have been your biggest challenges you have faced so far in business?
When I set out to launch Mimi & Bowe, I, like everyone else had no idea that we would be living in a global pandemic. It was incredibly challenging trying to get a business off the ground while home-schooling and minding my five-year-old twins. It also meant I had to scrap a Spring collection as the factory I was working with in Portugal was closed for weeks at a time under various lockdowns. Now that everything is slowly returning to normal, I'm excited for the year ahead and the time I'll now be able to dedicate to the business.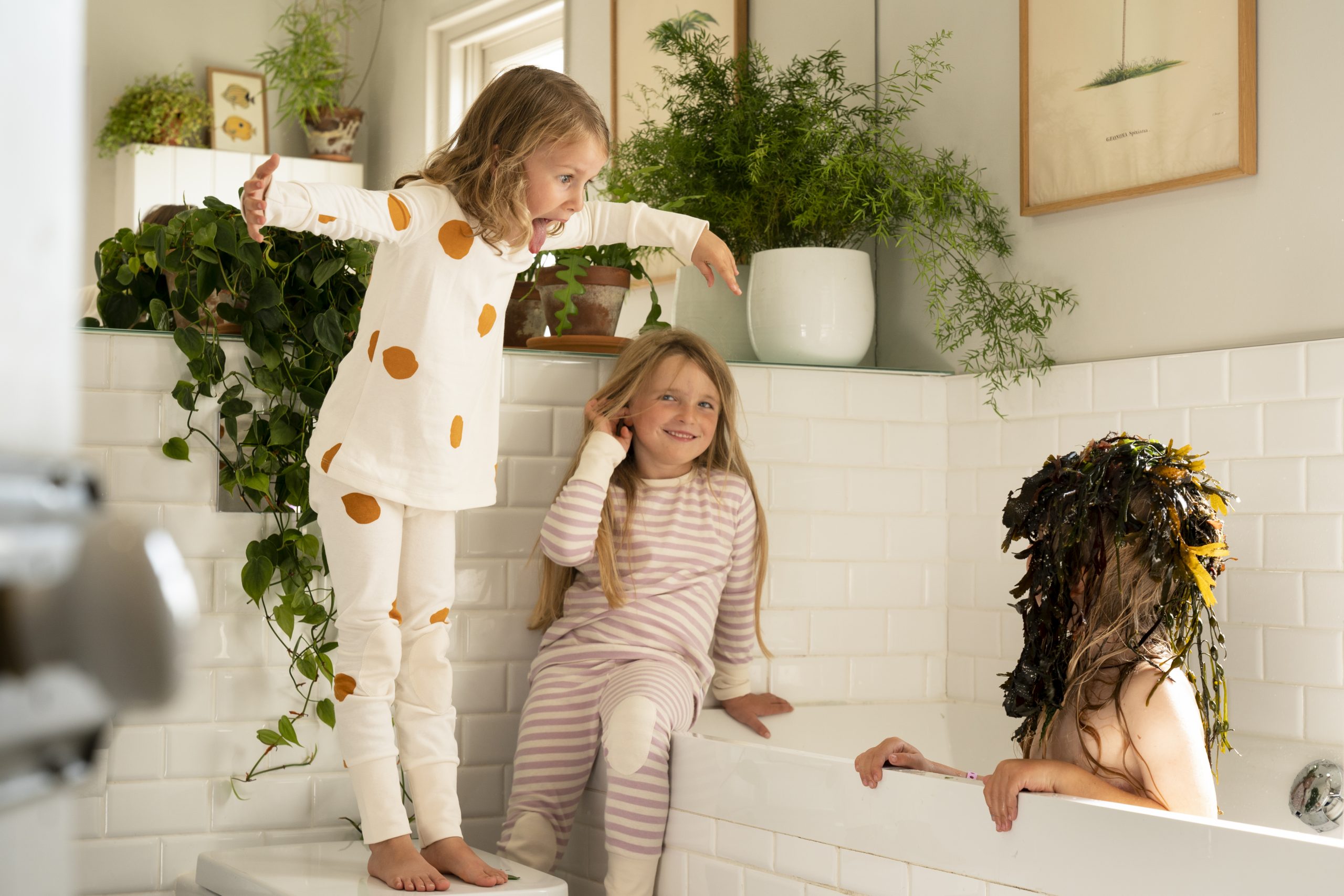 What advice would you give a young woman who wants to start her own brand?
Start saving now and know where you're going to sit in the market and who your customers are likely to be. This will help focus any pitches you do for grants or funding. Finglas County Council are particularly good at supporting small businesses but there are loads of grants and programmes that you can apply for. I got selected for Enterprise Ireland's Starting Strong mentoring programme, which is designed to connect you with other new female entrepreneurs, under the mentorship of a long-time business owner. I was lucky enough to have Chupi as a mentor who was incredibly inspiring. It was hugely helpful and truly enlightening. I felt supported and was able to share any challenges I was facing as they arose during that period.
The programme also helped me to set realistic goals and really focus on growing the business, safe in the knowledge that I was on the right track. Beyond all of the practicals (mentioned above!) I would say: believe in yourself, take the leap and just go for it! I wish I'd had the confidence and conviction much earlier in life.
What do you wish you'd known when you first started out?
I'm not sure I would have set up my own brand if I had been aware of all the obstacles and hoops I had to jump through! With a background in design, I certainly wasn't prepared to don the accountancy, marketing, logistics and HR hats! The first year in business presents a multitude of challenges. I've learned that I now just need to brace myself for every and any eventuality and try to stay calm in the eye of the storm, much easier said than done!
But to answer more precisely, I wish I had known that I would be faced with solving non-design related problems daily. I actually enjoy the challenges now.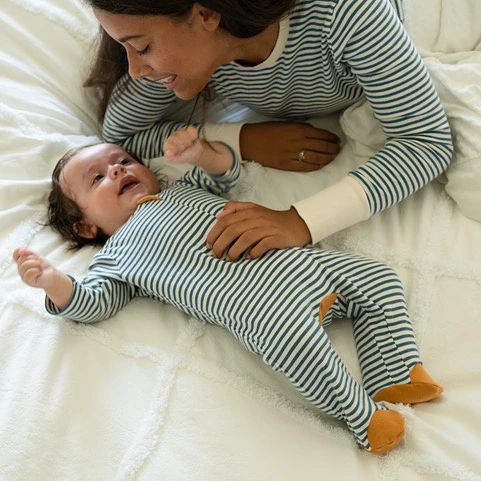 What has been your biggest business mistake? What lessons did it teach you?
I would try to say that there are no mistakes, just learnings at this point! It is really important to recognise these and move on. Being reliant on just one supplier during the pandemic was a point of frustration and regret for me as my business was so young and was not able to grow or build on its initial success. In the scheme of things, when the world was essentially imploding, this was easily notched up as experience. As soon as I could travel post-restrictions lifting, I flew to Portugal to meet with a couple of new suppliers, who I'd carefully sourced and was chatting to by phone and email up until that point. I'm really happy that we have the perfect set-up and team in place now.
What has been your biggest achievement?
Winning the 'Bronze' award in the Junior Design Awards in the UK. The awards are open to any UK, European or Australian kids' fashion brands so the competition was stiff. I entered on a whim really, hoping that Mimi & Bowe would at the very least be exposed to the editors, journalists, buyers and designers on the judging panel, which would help us inch towards building our international profile. Winning the Bronze award in the Best Children's Sleepwear Category was a huge moment for me; seeing Mimi & Bowe celebrated alongside some of my favourite international brands was an absolute pinch-me moment and felt so right! As a result of the competition, we are now stocked in beautiful online sleepwear stores in The Netherlands and the UK.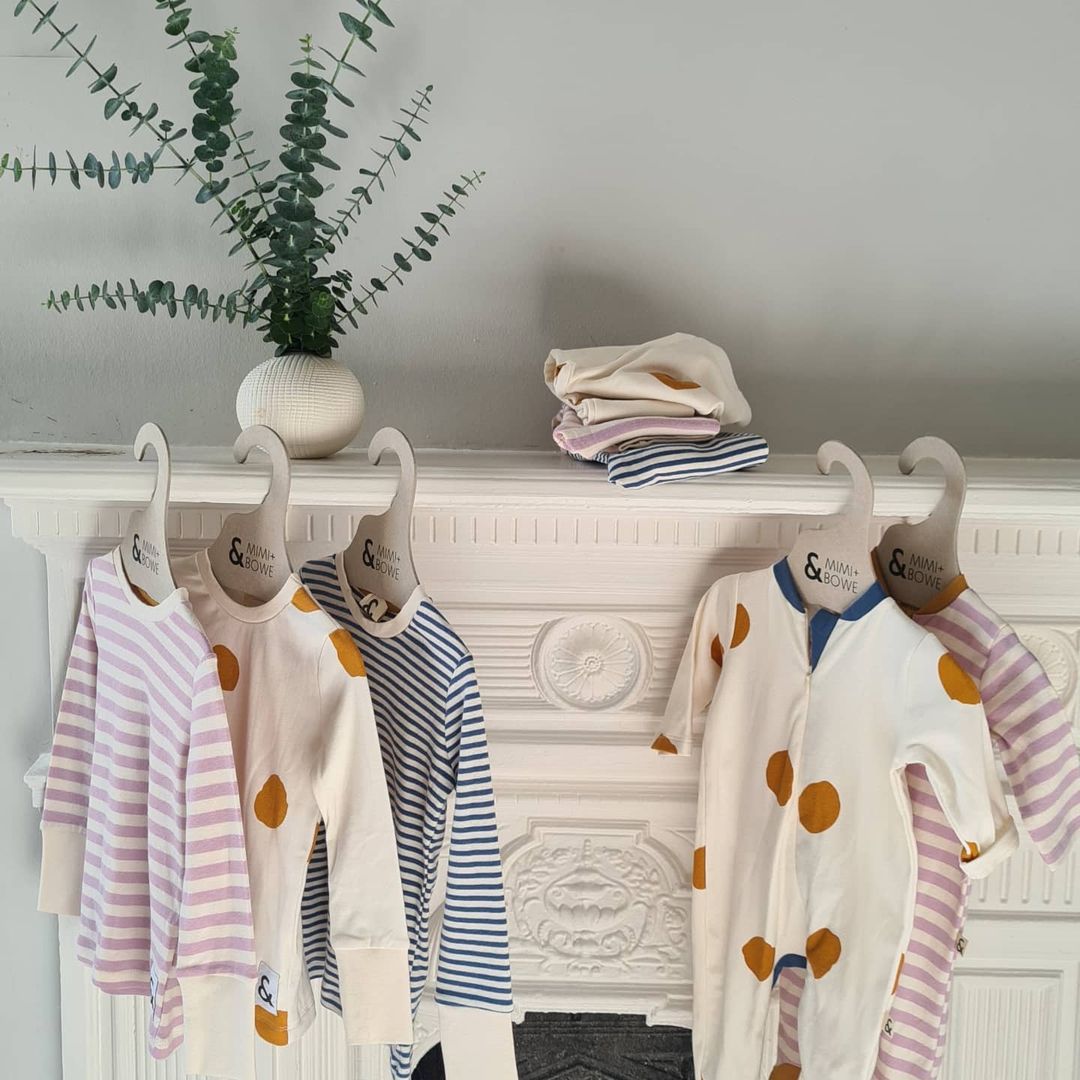 What woman in business inspires you the most?
I admire all women in business but if I have to choose one I would have to say Norma Kamali. At 78 she is still trail blazing the fashion industry. She created the iconic sleeping bag coat in the 70's and that Farrah Fawcett red swimsuit we all know so well. Her story is mesmerizing; it wasn't all plain sailing and I think her resilience, talent, focus and passion have kept her relevant for over fifty years now. She's also all about comfort and movement in garments and doesn't do 'precious'… A total legend.
What are your plans for the next five years?
As a sustainable, community-focused brand I also want our growth to be sustainable and steady, building the Mimi & Bowe community as we go. I'm working on plans to expand our product range at the moment and will be putting quite a lot of energy into growing the brand internationally over time. My dream is for Mimi & Bowe to be a recognisable kids' sleepwear brand all over the world at some point in the not- too-distant future. Better get manifesting!
See www.mimiandbowe.ie