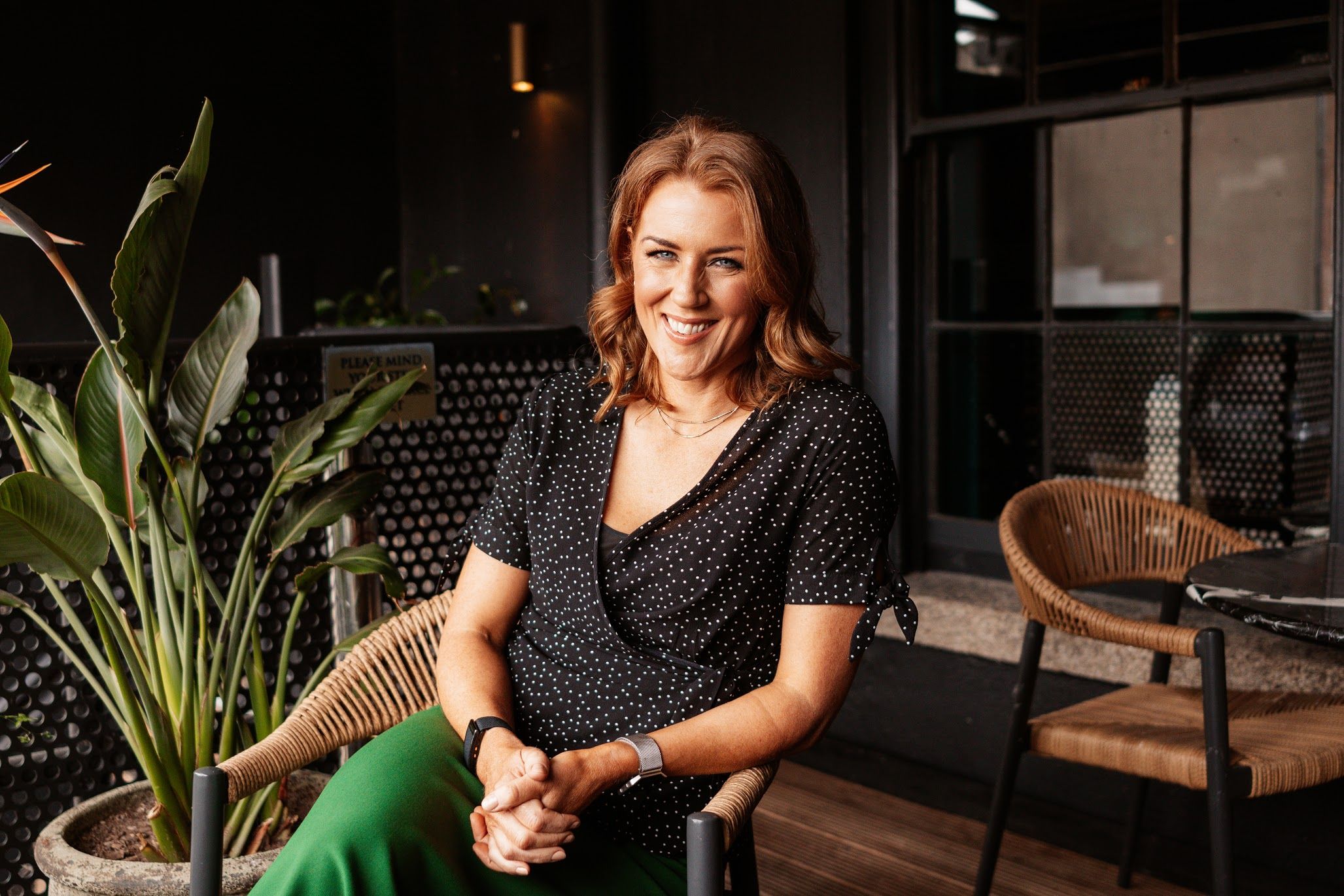 Ever wondered how someone makes it as their own boss? What it takes to run your own business? We here at VIP are speaking to some of Ireland's top business people to find out the secrets to their success.
This week we're chatting to beauty guru Eavanna Breen, the woman behind the Akina Beauty Clinic to find out more about striking a work/life balance, how Covid-19 has impacted her business and plans for going forward.
Have you always dreamed of owning your own business?
Yes, I have always wanted to be my own boss. I have never been great at taking instructions from others, so it was kind of inevitable! As a child, I watched my Dad run his own business, and knew that I wanted to be the one in charge and making all the decisions.
What's been the biggest challenges you have faced?
The Coronavirus hitting has to have been one of the most challenging things any of us have had to face. Our business has been closed for 7 months so far in the last 12 months. When it closed for the first time in March 2020, I remember thinking I didn't know how I would be able to cope with it being closed for a month!! Little did I realise it would be so much longer than that. I found that social media was a great way to help me to stay in contact with people, and remain visible to my clients. We offer online consultations and continue to sell products from our online shop. Despite the lockdown we are still not only able to help our existing clients, but we are also gaining new clients by being able to help people with their skin problems through online consultations. We also ran the first of our 'Skin and Gin' events in November and then the second one in February, both of which were a great success and gave us some much needed additional income.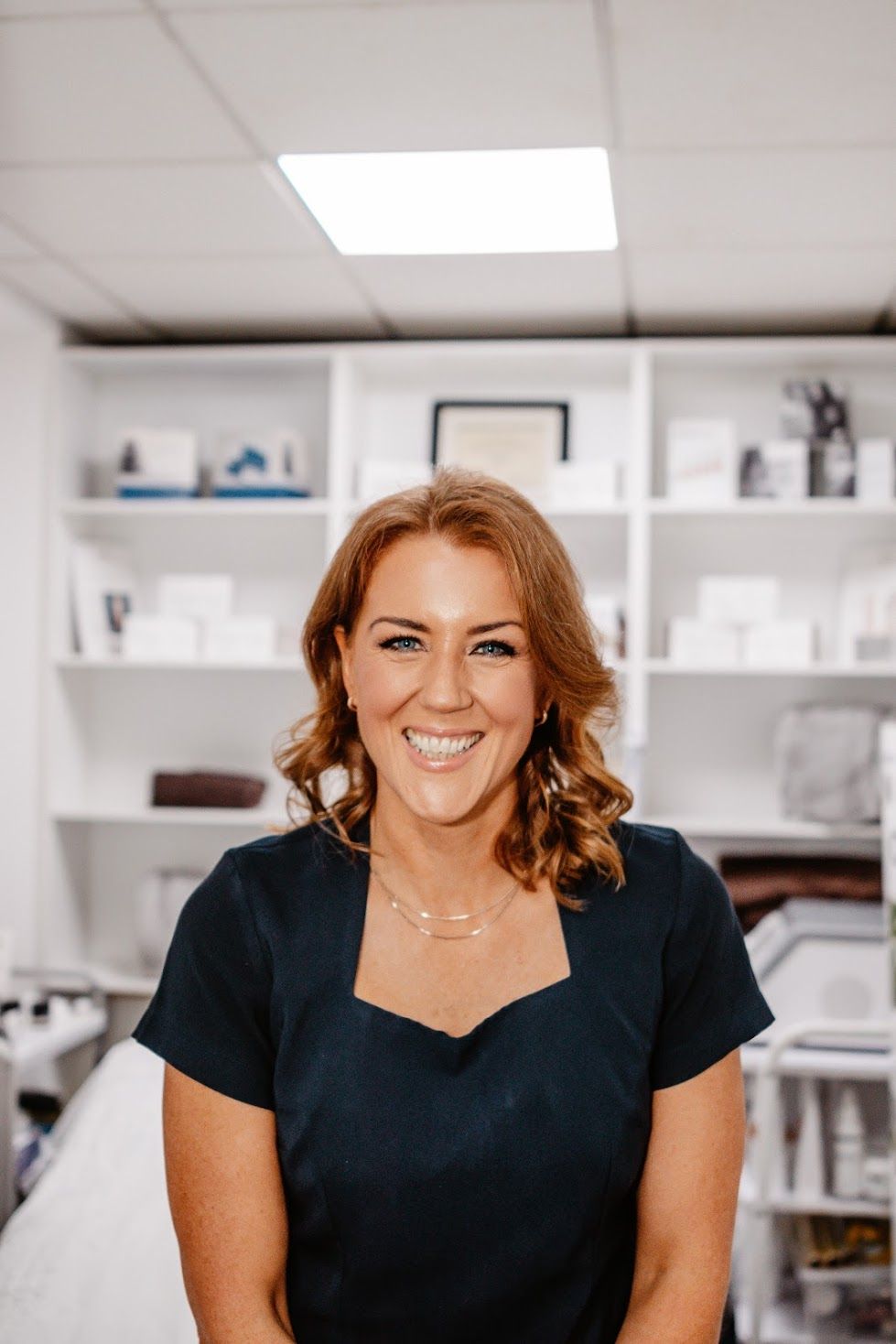 How do you balance work/home life as a business owner?
It is not easy and I am guilty of letting work take over at times. I am militant about certain things such as exercise and sleep, I never compromise on these things, I believe they are so important to your overall health and wellbeing. If I look after myself on these things it is easier to juggle the rest and deal with whatever life has to throw at me. Working from home has been challenging, there is no cut off point, I could be at the computer 12 hrs a day if I let myself. In some ways it can be easier to get the balance right in that my family are there looking for attention all the time, but then I need to set the boundaries so that the work gets done too. Having a routine helps and I spend about 10mins every morning lying in bed thinking about how my day will play out and what I need to give attention to and when.
Do you find that you often bring your work home?
Yes, all the time. I am lucky that I have such a supportive and understanding family. My husband is also self-employed so it is great to have someone that understands business to be able to bounce ideas off. When you have your own business you are constantly on, and even more so with social media. People message and email me at all times of the day and night wanting advice about their skin. I try to be strict about my log on and log off times, both morning and night.
What advice would you give a young man or woman who wants to be their own boss?
Get yourself a mentor that you can trust to work with. It can be easy to drift along, but having someone that you are answerable to means that you can set targets and goals in a more efficient way. It also will give you unbiased opinions, help you learn in a trusting environment and help discuss things that as a business owner you can't discuss with your staff.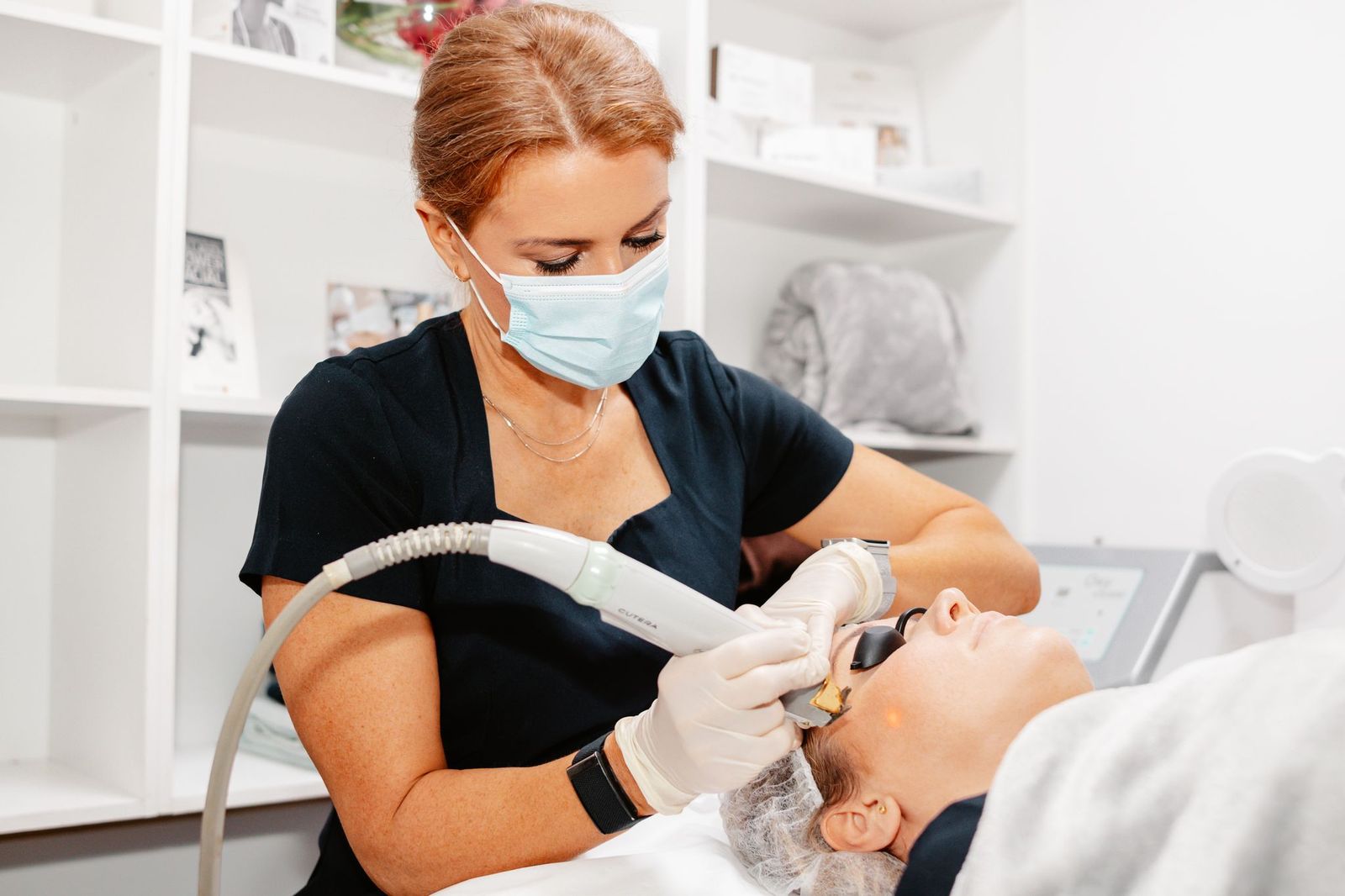 Tell us about the role of your team in the overall running of your business.
I have a great team of people around me who all contribute in their own way to the success of the business. When you are dealing with the public on a daily basis it is great to have diversity in our team of therapists, as different clients will enjoy working with different therapists. It also means that they bring different innovations and ideas to the table, things that I might not have thought of.
Is there anything you wish you knew when you first started out?
There are so many things I wish I knew! If I was to do it over again I would definitely take more baby steps, I tried to take too many big steps all at once. I was so eager to get going and I wanted things to be a certain way. It wasn't until I finally accepted this and retraced my steps that I was finally able to gain strength and momentum.
What has been your biggest business mistake?
When I first set up the business, I signed a landlord friendly lease that I ultimately had to buy myself out of. It nearly cost me the business, and there were many stressful years trying to grow the business while paying a rent that was not sustainable. Thankfully the move from our first premises has worked out and relocating to Leeson Street has allowed us to grow.
What lessons did it teach you?
It has taught me to be more patient and not to be seduced by shiny objects. I was in a hurry to get up and running, and I fell in love with the romance of people being able to have their facials in a listed Victorian building. In business there are many opportunities that come your way that seem like they are great, but being able to give them careful consideration and doing due diligence is what will ultimately bring success.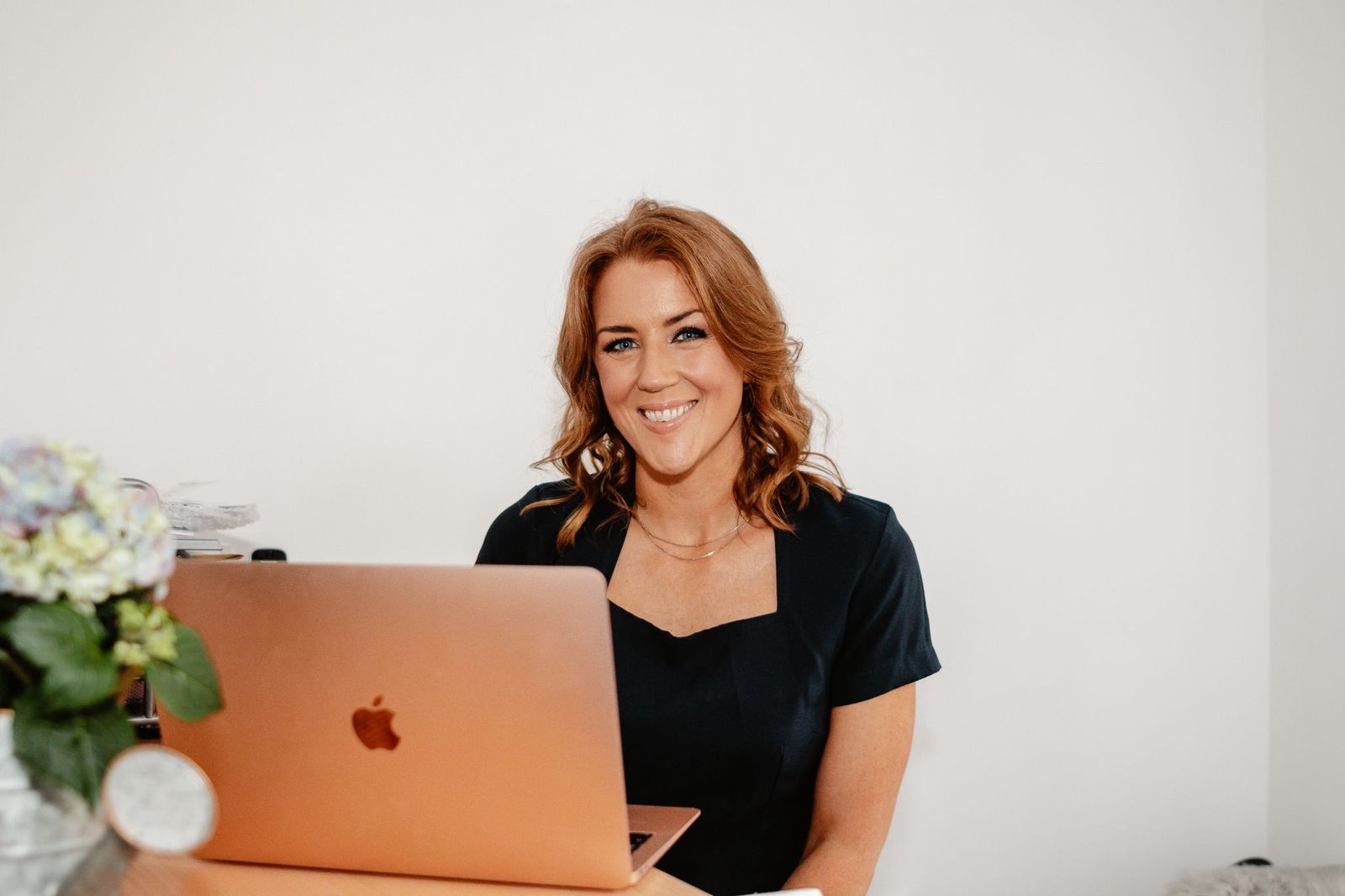 What has been your biggest achievement?
In 2019 I secured the distribution for the Skinmade Skin Care system in Ireland and the UK. Skinmade was born in Germany by two scientist Viktor Balzer and Lars Ruther, from the Fraunhofer institute and Dermatest (Dermatest is an internationally renowned company based in Germany which tests products for dermatological tolerance.) I had been looking into the space of personalised skincare and its potential for the way forward in the beauty industry, when I came across Skinmade. Skinmade's scientists have developed an advanced, original biophysical skin reading system that captures exactly what your skin currently needs. This reading system, combined with the brand's industry leading artificial intelligence, takes the data from your skin, translates it into a set of ingredients, freshly mixes up the formula and creates your personalised moisturiser. Skinmade offer beauty products made by your skin. I believe that in 20 years mass produced skin care will be a thing of the past. It is so exciting to be the first person to bring this to Ireland and the UK.
What are your plans for the next five years?
We haven't been able to roll out the Skinmade system in the way that we had planned because of Covid, the skin test is something that has to be done in person to get the correct measurements for the moisturiser. Once salons and clinics are back open again, I hope to bring Skinmade to the masses. I have built a great relationship with the founders of the company, I am looking forward to working closely with them in developing new clinical treatments and bringing all of the new innovations they have planned to beauty salons around the country.
Eavanna Breen and the Akina Beauty Clinic team are available for daily online skin consultations throughout lockdown.
Online consultations are €50, which is immediately redeemable against skincare product suggested on the results of your skin analysis.