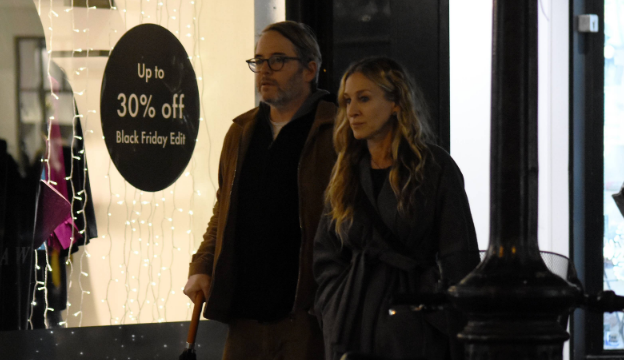 Hollywood actress Sarah Jessica Parker has been enjoying some down time in Dublin with husband Matthew Broderick!
The star of hugely popular HBO show, Sex & The City and her fellow actor hubby were spotted out and about on the streets of Dublin, enjoying some Christmas shopping and a leisurely stroll!
The pair are known for their love of Ireland, and even have a holiday home in the beautiful county of Donegal which they often frequent to escape their busy lives in New York City.
The two were last seen in Ireland back in December 2018, as they rang in the new year in their mansion in North Donegal.
Sarah Jessica, who has three children with her husband of 22 years, posted a sweet tribute to our Capital city as she took in the sights over the past few days.
Did you spot the famous couple out and about?