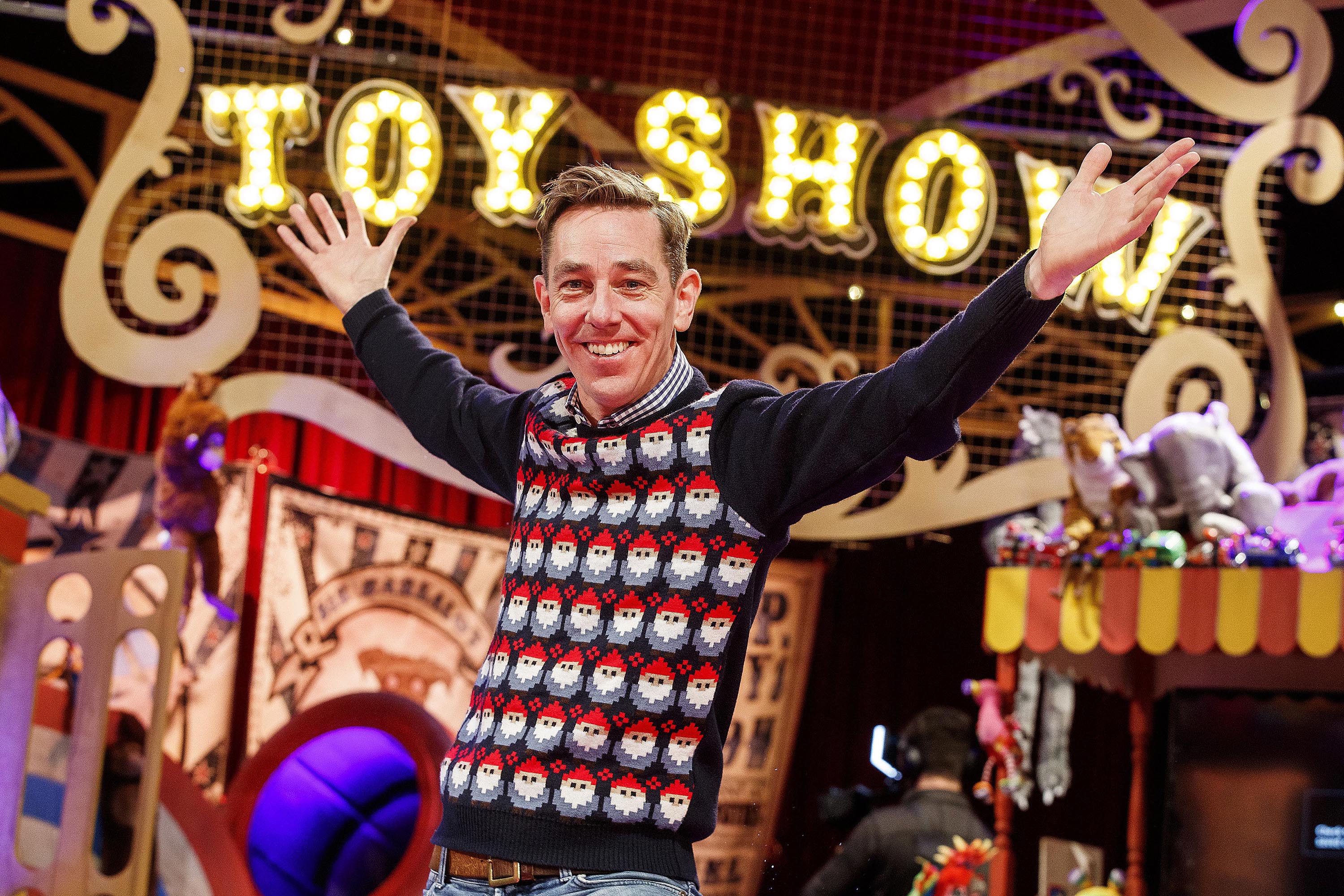 Ryan Tubridy is sharing his excitement ahead of the highly anticipated Late Late Toy Show, which airs this Friday.
Ryan shared he was playing with some toys ahead of the show, saying it was for 'research' purposes, and that he is 'ridiculously excited' for the upcoming show.
"The toys are bigger and brighter and better than ever before," Ryan said, "The kids are from all over Ireland. In fact, they're from all over the planet Earth."
"It's going to be so much fun. 9:35 pm. Get your sweets, get your treats, join us on the couch. You, me, them, everybody," he added, before speaking to the toy pig that was featured, saying "That'll do pig", quoting the film Babe.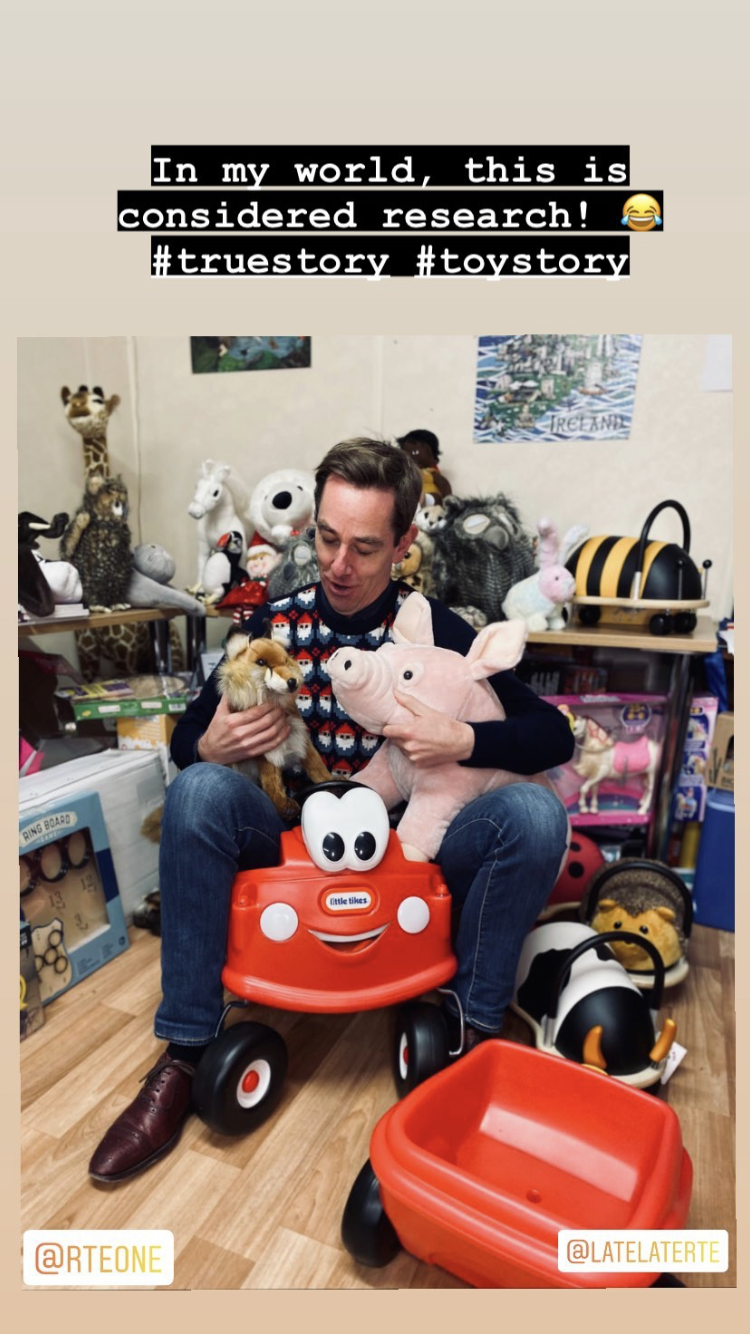 This comes after Ryan opened up about the show, saying it will be like 'no other'.
Speaking on his radio segment, Ryan revealed that one scene in particular, of children from around Ireland performing a song, brought tears to his eyes as he thought of the impact that COVID may have on these children and their grandparents.
"I haven't shed a tear for a long time. I tend to cry when it's really called for, I don't turn them on.
"And yesterday, the Toy Show people showed me something and I didn't know where to look because I'm Irish and I'm a man and I was kind of mortified.
"But it was this scene that involved children from around the world of Irish heritage and who are from Ireland, and they were singing a song."
Ryan continued, "I can't tell you too much, but I'll just tell you it was so beautiful and so emotional and I've just realised, I was thinking of the grandparents who aren't going to see these gorgeous grandchildren all over the world for the first time in a long time. Or maybe ever. And then those people thinking: 'Well, will I get to see them at all again and hold them and hug them?'
"And the whole pandemic just came down on top of me in one go and I was just deeply moved by it all.
"It was just very, very emotional footage that I was looking at of these kids and the roll of the dice that this generation has got. But I think it's going to be ok. It was just very, very gorgeous."