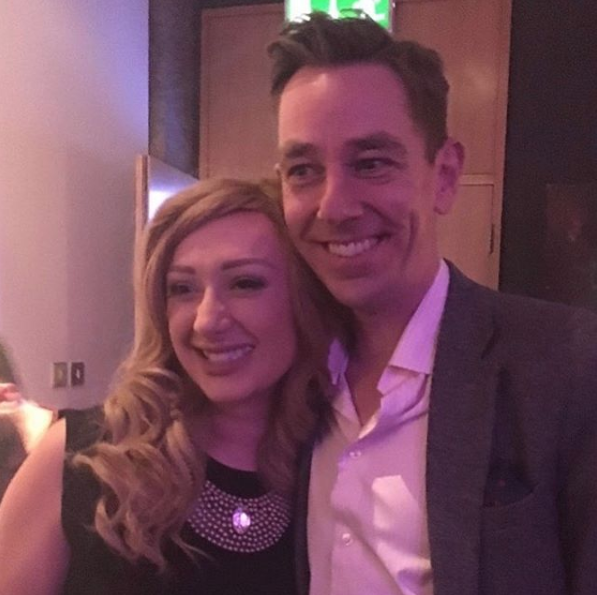 Ryan Tubridy has paid tribute to cervical cancer awareness campaigner Laura Brennan who sadly passed away.
The 26-year-old was an advocate for the HPV vaccine and became the face of many campaigns for the HSE.
Tributes poured in for the inspirational young woman following the news of her passing.
Ryan Tubridy who met her when she appeared on the Late Late show described her as 'incomparable'.
Sharing a photo to Instagram he said: "I post this happy picture on a sad day when we heard that the incomparable Laura Brennan died. Laura was one of those extraordinary people who shine brightly and make friends easily with whoever they meet by sheer force of personality and natural kindness. She had these traits in abundance."
He added: "I met her a number of times and walked away utterly taken aback by her verve and commitment to help people throughout her campaigning. The world will be quieter and sadder without her. Our thoughts are with her family for whom a bright light was cruelly prevented from shining but her legacy will not be forgotten. May she Rest In Peace."
Tributes came from all over with many well-known Irish people paying their respect.
"Such a lovely tribute to Laura on the show this morning Ryan," said Lorraine Keane. "Beautiful words for a beautiful young woman. Feeling sad but trying with all my heart to feel happy as Laura always was. I know how blessed I am, so grateful."
Louise McSharry took to Twitter to praise the hard work Laura carried out: "Really so sad to hear of the death of Laura Brennan. I can't think of many I respect as much. Her tireless work to raise awareness of cervical cancer and the importance of the HPV vaccine undoubtedly saved many lives. RIP."
President Michael D. Higgins also released a statement describing her as having a 'positive effect on countless young women'.

Since Laura contacted the HSE in 2017, uptake of the HPV vaccine has increased almost 20 percentage points, from 51% in 2017 to 70% today.
For more information on the vaccine, head to HSE.ie