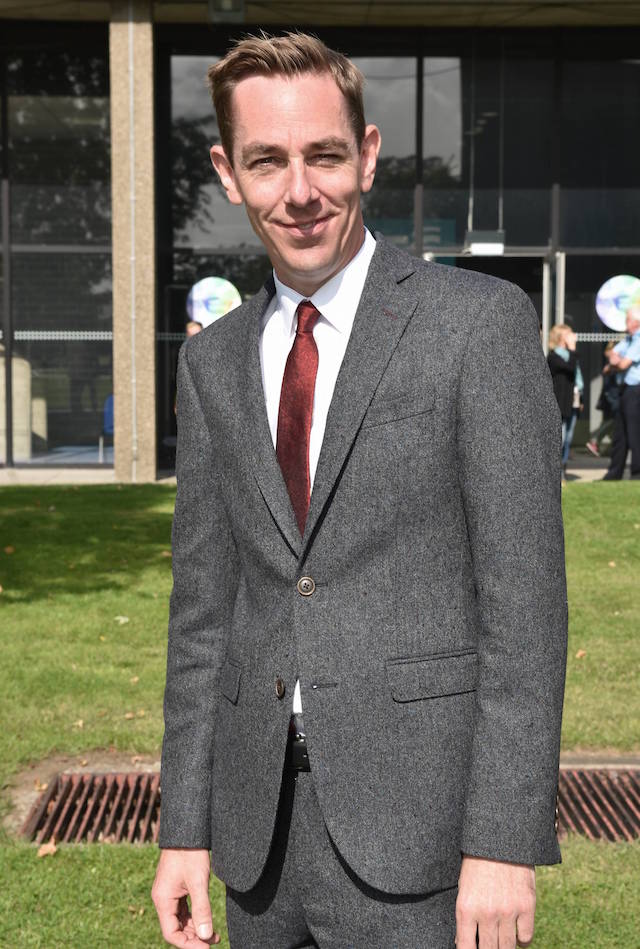 Ryan Tubridy is reportedly off the market.
The Late Late Show host is said to be romantically linked to a new lady.
Ryan previously dated Rose of Tralee Aoibhinn Ní Shúilleabháin for five years but the couple split over three years ago.
And though she has since gone on to marry, Ryan remained single for some time.
Last month however, he was spotted with an 'attractive brunette' in Kenmare during Easter.
'They certainly looked quite close and looked very much together,' a source said according to Evoke.
Ryan has two children with his ex-wife Anne Marie Power, with whom he split with in 2006.
In a previous Interview with RTE back in 2008, Ryan described is perfect woman: "I like intelligence, I like a good conversation. I like elegance, I like a girl who is feminine without being vain, I like a little retro in terms of fashion and look and sprinkle it with a little sense of humour. I also love a girl who appreciates darkness. I'm a lot darker than people think – plenty of dark humour."
Let's hope his mystery woman fits the bill!