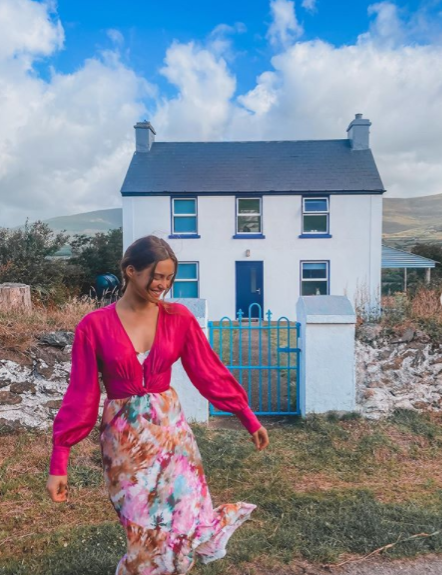 2020 has quickly become the year of the staycation. With celebs all over the country taking to the roads in search of the perfect at-home holiday destination, Roz Purcell is the latest star among those encouraging others to find the hidden gems of the Emerald Isle.
Sharing some stunning snaps on Instagram, Roz told her followers that she has spent the last few days holidaying in Dingle with her boyfriend Zach and dog, Willie.
Sharing her thoughts on the post she said:
"If the last few months being at home has thought us anything it's that we really love to explore & we may have taken what we already have in Ireland for granted,"
View this post on Instagram
"But now it's Time to explore & make a break for it. I had the best time in Dingle and I am really looking forward to my next few stops on my staycation tour including stunning Kinsale" she continued.
Sharing a roundup of all the places she visited during her trip, which included Coumeenole beach Dunmore head, Dingle harbour, and Brandon mountain, Roz assured followers who may feel nervous about travelling again that the hospitality sector are taking all of the necessary guidelines to ensure guests are safe and feel comfortable.
"Those of you worried about travelling post lockdown I've had really positive experiences in shops/cafes/ tours ensuring social distancing guidelines & cleanliness it was also really nice to get back supporting Irish businesses."
View this post on Instagram
This comes as Roz asked her fans to remain 2 metres away from her if they meet her out and about. The 29-year-old has explained that she wishes to follow the social distancing guidelines for the foreseeable as her sister Rachel suffers from Chronic Myeloid Leukaemia, putting her in the high risk categroy.