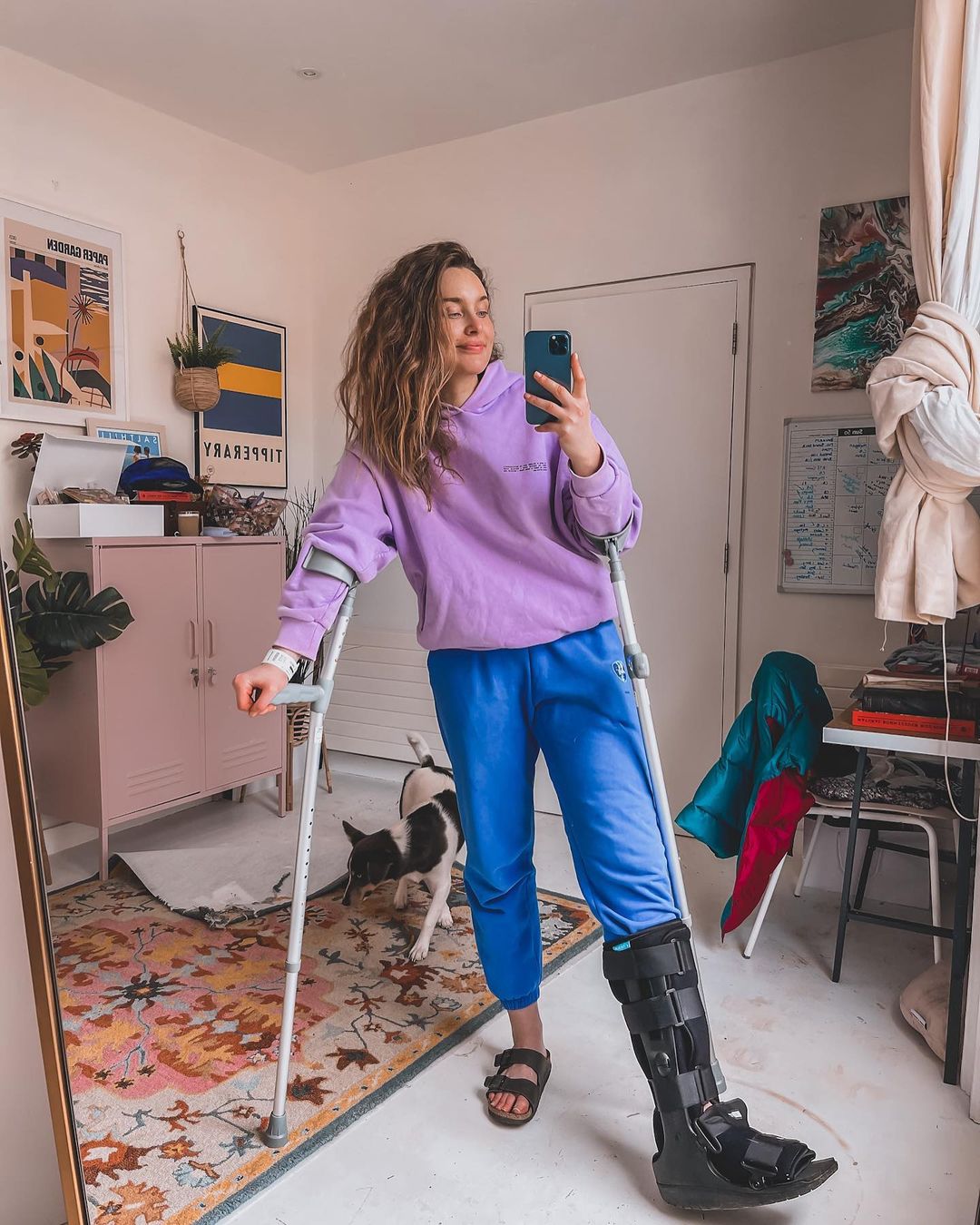 Roz Purcell has revealed it's not all been plain sailing as she recovers from a recent leg injury. After a recent freak accident, she shared a couple of weeks ago that she had fractured her leg.
We're so used to seeing Roz out hiking, running or in the sea on Instagram, that it's been tough for her to have to rest up at home. Speaking on Instagram stories this week she shared that she had a bit of a "meltdown" as restrictions lifted but that she was mostly still stuck inside resting.
A follower asked; "How do you stay so positive?"
"Tbh I had a melt down yesterday I felt a bit lost with what I was doing and down about my leg," Roz replied.
Continuing she said; "Having a broken leg and restrictions lifting, seeing everyone being outside has been a real challenge to not get down about the situation especially after a year being inside."
"It's also made me really work on not letting negative thoughts talk over about my body while not being active."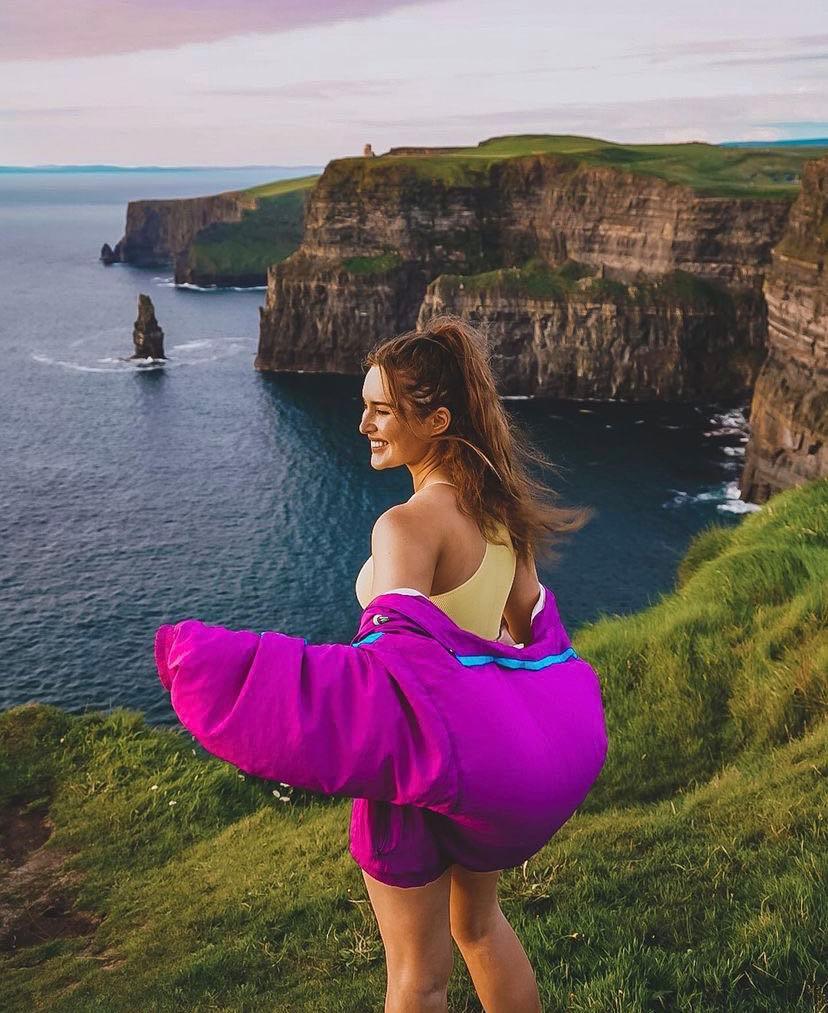 Recently Roz shared that in some ways the injury has been good for her, as it has forced her to slow down from her busy and hectic lifestyle.
"I haven't been online as much this week because I've been thoroughly enjoying doing nothing. I thought I would lose my mind after breaking my leg because I'm always so on the go but it made me realise that I've never actually just stopped and done nothing."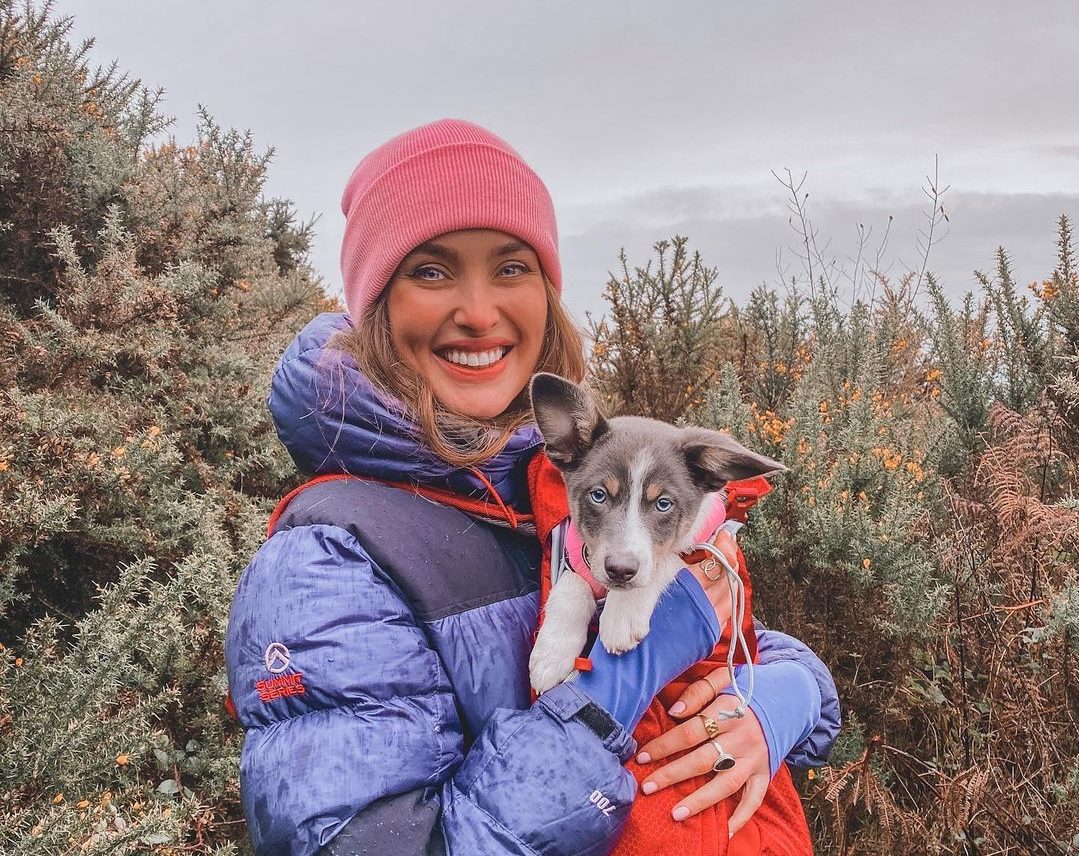 Continuing the 30-year-old added; "I definitely have that personality – probably not strange but I've been brought up with the idea that you can't be doing nothing, you can't be sitting around, you always have to be doing something, always have to be working."
"This is the first time I've actually stopped and had a reason not to move, to do anything, not to get out of bed at the crack of dawn, not to train."
It seems that rather than finding it as difficult as she thought, instead she's enjoyed switching off from her busy lifestyle; "It's nice I'm actually quite enjoying this. I'm already like "oh no, I only have four weeks left in this boot, I could do this a bit longer."