Model Roz Purcell is opening up about a car accident from when she was 21, which left her feeling uneasy in cars.
After a follower reached out to share their experience with a car accident and ask for advice, Roz recommended therapy, saying: "go talk to someone to try process it." The Tipperary native then shared her own experience, revealing that she was in a bad car accident which made her feel uncomfortable driving and even being in a car.
Saying: "I got in a really bad car crash at 21 (I was passenger we got stuck under a lorry on the m50) & that's why it took me until 28 to learn to drive"
"I just hated being in cars & a terrible passenger."
Continuing on Roz explained: "I'm completely over it now & I think it mad me a really safe driver."
Sharing how she received help to deal with the lasting trauma.
Saying: "But I did talk to someone about it cause I really had a big fear for not only about driving but dying from normal day things."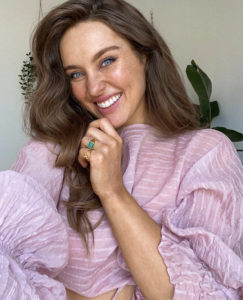 Roz has been open about the accident in the past.
Speaking on The Anton Savage Show on Today FM, she said: "I got in a really bad crash about 4 years ago, I was caught underneath a lorry.
"It was me and my eldest sister, we were driving home one weekend, and thankfully, it was actually really wet roads so the lorry, we were kind of in its blind spot and he came across and we got caught underneath the front of it and we skidded for about half a kilometre."
"We were really lucky cause the car was completely wrote off, and my sister and I were completely fine.
"I just remember (my sister) going 'are you okay, are you okay?' and I remember being like 'she's so selfless right now' cause she kept being like 'are you okay?' and I just kept thinking about myself, like 'can't believe I'm going to die, can't believe I'm going to die.
"I was really like 'this is it', I can't believe I'm going to die in a car crash,"
The cookbook author also joked that, once she realised her and her sister were ok, she realised she also narrowly escaped mortification.
"One of the other sides of the story was, the day we were leaving, I had just got given this giant poster of myself. It was a cover I shot with my dad from a Life Magazine, it was giant," she laughed.
"We tried to fit it in the back of the window so the back of her window would have been just a picture of me. Luckily, it didn't fit because if we were in the crash and anyone would have seen that, they would have been like 'That girl has a giant picture of herself in the boot!"