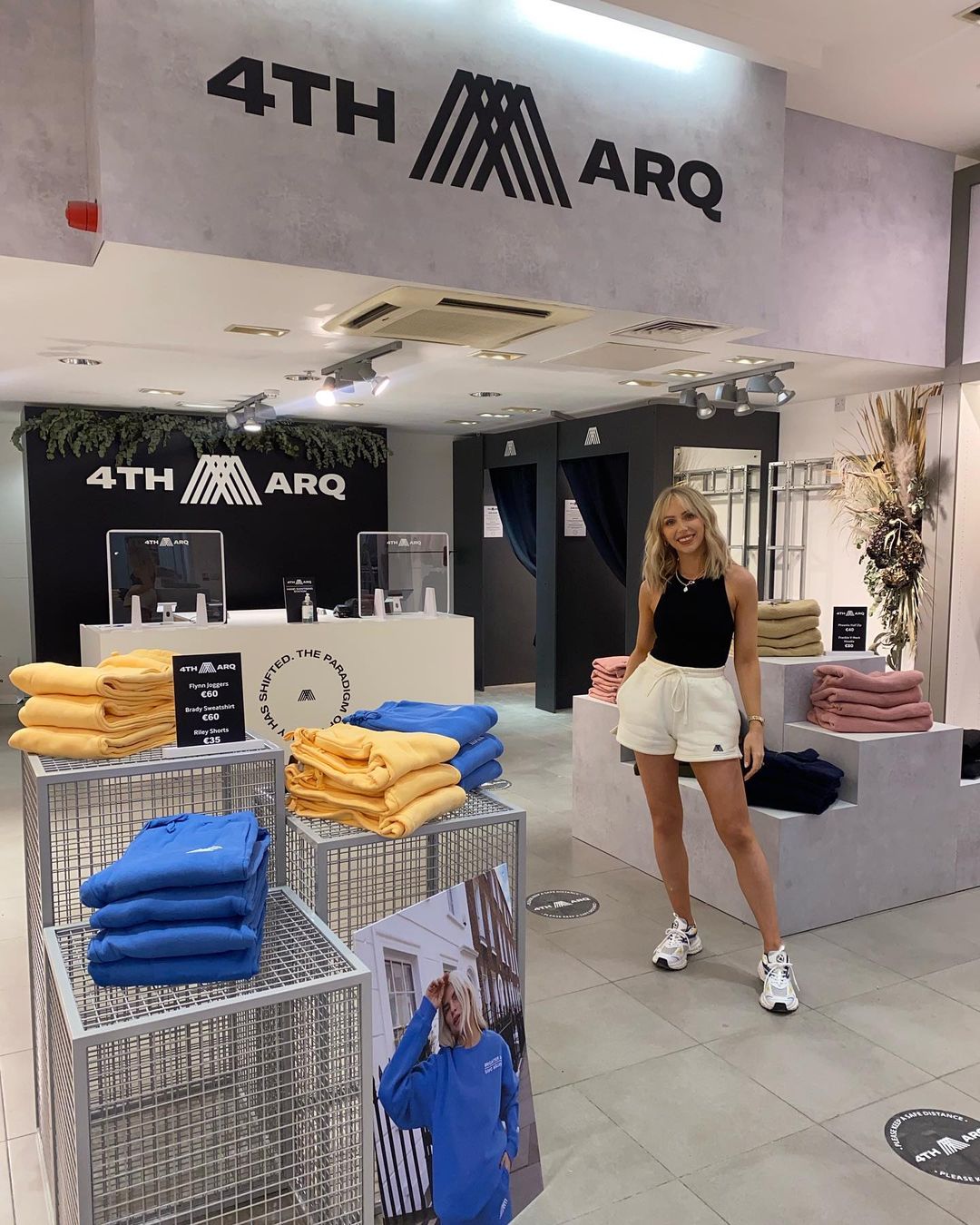 Rosie Connolly was bubbling with excitement this morning as she opened her first store for her clothing brand, 4TH ARQ.
The popular influencer launched the brand before Christmas last year only to have stock sell out non-stop between in the months that followed. From launching the brand online to having a very real bricks and mortar store, it's been a whirlwind seven months.
Speaking exclusively with VIP Magazine today (whilst she was steaming even more stock for the shop floor no less) Rosie shared how she felt opening the store today; "Seeing the shutter go up and everyone go in…it's still very surreal, because the brand is so new as well!"
"It's been overwhelming, I'm just trying to take it all in to be totally honest."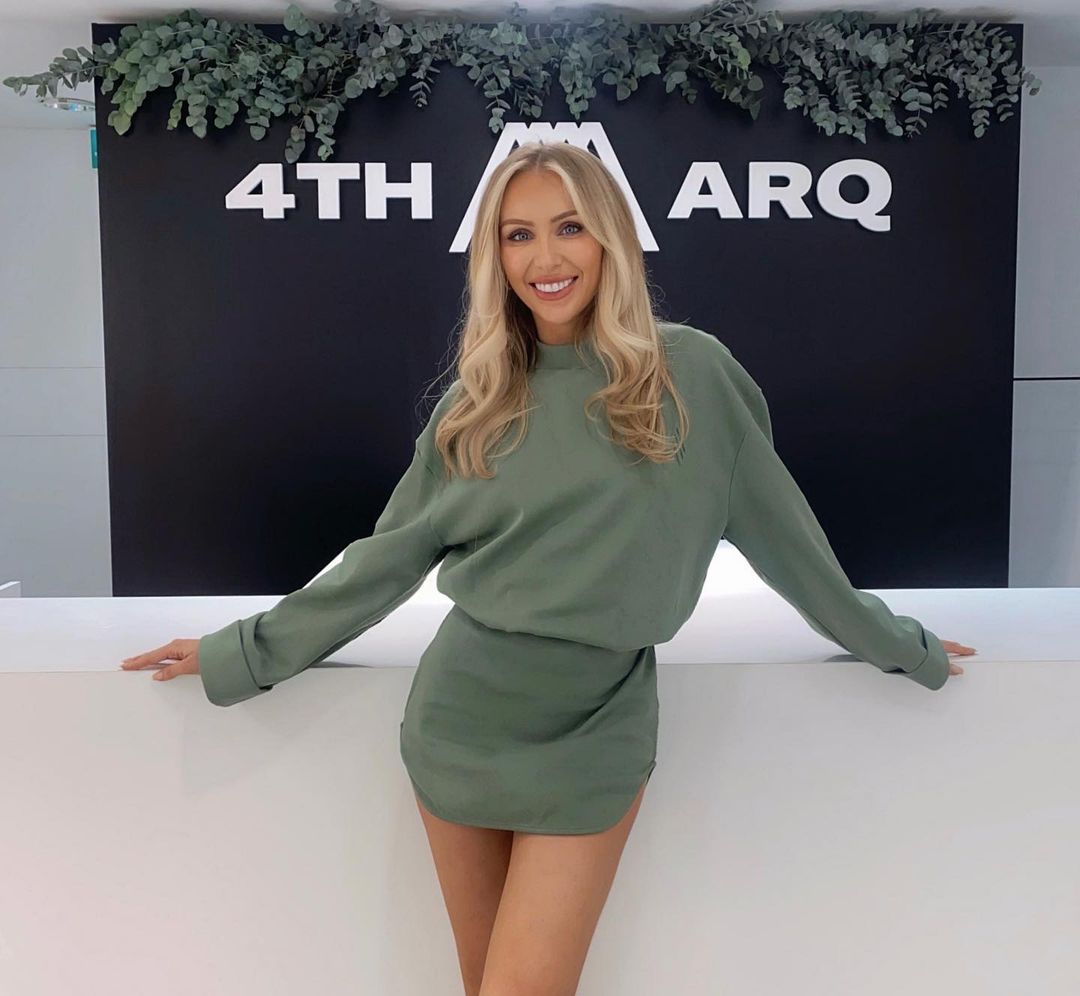 The mother-of-two shared how her husband, Paul has been her right hand man throughout the entire process; "He is amazing, absolutely amazing."
"I do all the creative side, but the logistics, which is basically 80% of running a business, he looks after all of it."
Laughing, she added; "He knows the business more than I do!"
Continuing, she said; "Its as new to him as it is to me and, so far, we work very well as a team we always balance each other out. I'm a bit of a stress head and he is definitely more laid back and he copes well under pressure. So we're a good yin and yang for each other!"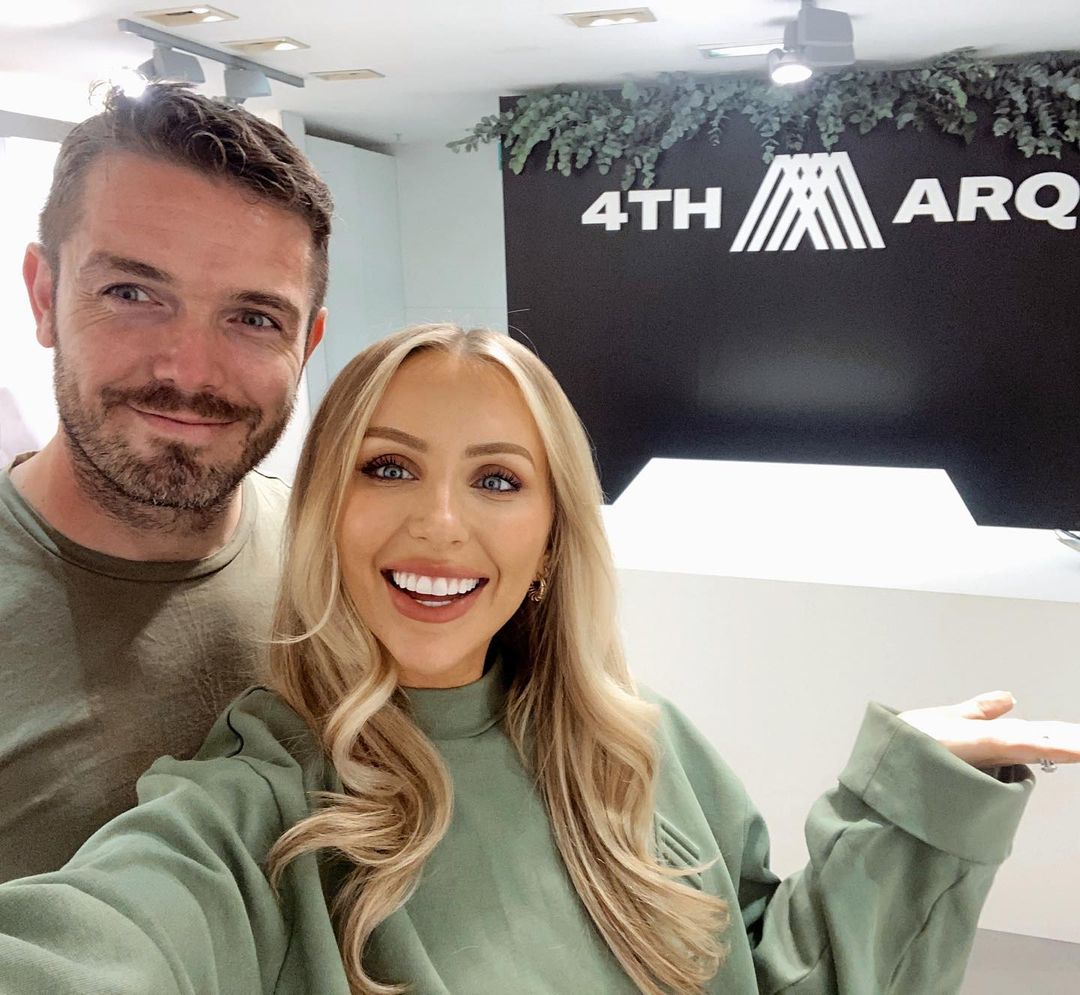 So far the collection has mostly focused on loungewear, which has been perfect for the year we've had. There are lots of cosy separates in the range including tracksuit bottoms, sweatshirt, hoodies and shorts.
Chatting about the brand expanding into more Rosie said; "In terms of the brand, there is no stop point, we have so much in terms of development with clothing."
In particular Rosie revealed that she would like to further expand their sizing, add outerwear for the colder months, as well as adding kidswear to the collection! This came from her wishing she had smaller, matching sets for her own two little ones, so we can expect to see these at some point down the line.
The store has opened in Dundrum Town Centre and you can find it on Level 1 opposite BT2, and beside H&M. We're sure we'll see you there!