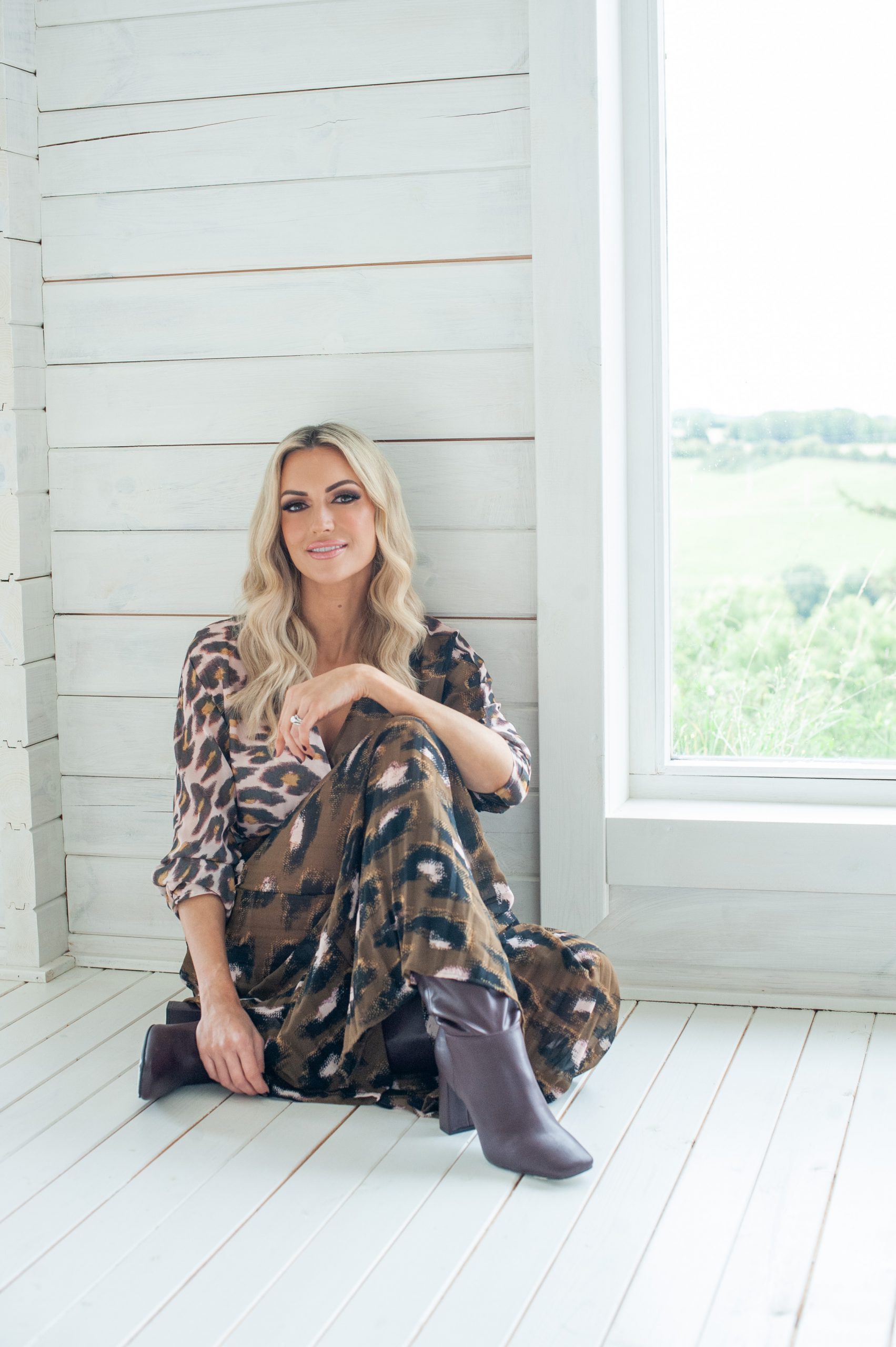 Rosanna Davison has shared that she has donated baby supplies to be sent to refugees amid the conflict currently happening in Ukraine. It is a country that holds a special meaning for Rosanna and her family as it is their eldest child, Sophia's country of birth.
Posting some snaps yesterday evening of her little ones as she got them ready for bed she said; "Gave them all even more cuddles than normal today after reading about some of the horrors happening to innocent families in Ukraine. Unbearable sadness."
Continuing she added; "Sorting through piles of baby stuff unsurprisingly we have quite a lot of stuff at home. Just for supplies to drop off to be sent to Ukraine tomorrow."
"Things like nappies, these I'd forgotten we had that are too small for them, lots of cotton wool, hygiene supplies, loads of blankets, bottle warmers, loads and loads of bottles that were never used as well."
Last week the model and nutritionist told followers that she has been in touch with her Ukrainian surrogate amid Russia's invasion of the country. She, and her husband Wes, spent a lot of time in Kyiv in 2019 while her daughter Sophia was being carried by her surrogate, who was based there.
Taking to Instagram stories today Rosanna shared her support for Ukraine writing, "Feeling completely shocked & devastated today at the situation in Ukraine. We got to know beautiful Kiev very well in 2019, we made friends there & will always have a link to it as it's Sophia's country of birth."
"Kiev is an incredibly interesting city, rich in culture, history & diversity with wonderful people. I've been in touch today with our lovely surrogate who is also praying for peace & hoping to stay safe with her family sending so much love to the people of Ukraine & everyone affected by this. #ISTANDWITHUKRAINE"
Rosanna recently shared a throwback to when herself and her husband Wes first arrived in Kiev on their surrogacy journey; "This day three years ago in Kiev, it was the day before my surrogacy egg retrieval procedure…." she wrote.
In the caption of the post she continued to share her gratitude the positive outcome she had as well as sharing support to those impacted by the current conflict both at home and in Ukraine; "Thoughts are with the parents through surrogacy, the surrogate mothers, their families and all affected by the current situation in Ukraine."
For Rosanna and her husband Wes their journey to parenthood was a complicated one. After suffering 15 devastating miscarriages the couple opted for surrogacy which is how they welcomed their first chid, Sophia. However, the couple later went on to have twin boys in 2020 and the former Miss World recently shared that it was after suffering her 15th loss that she fell pregnant with the twins.
"I was just shocked, I mean to go from the girl who couldn't have a baby, who needed to rely on a surrogate, to being pregnant with twins… it was just the most extraordinary feeling."