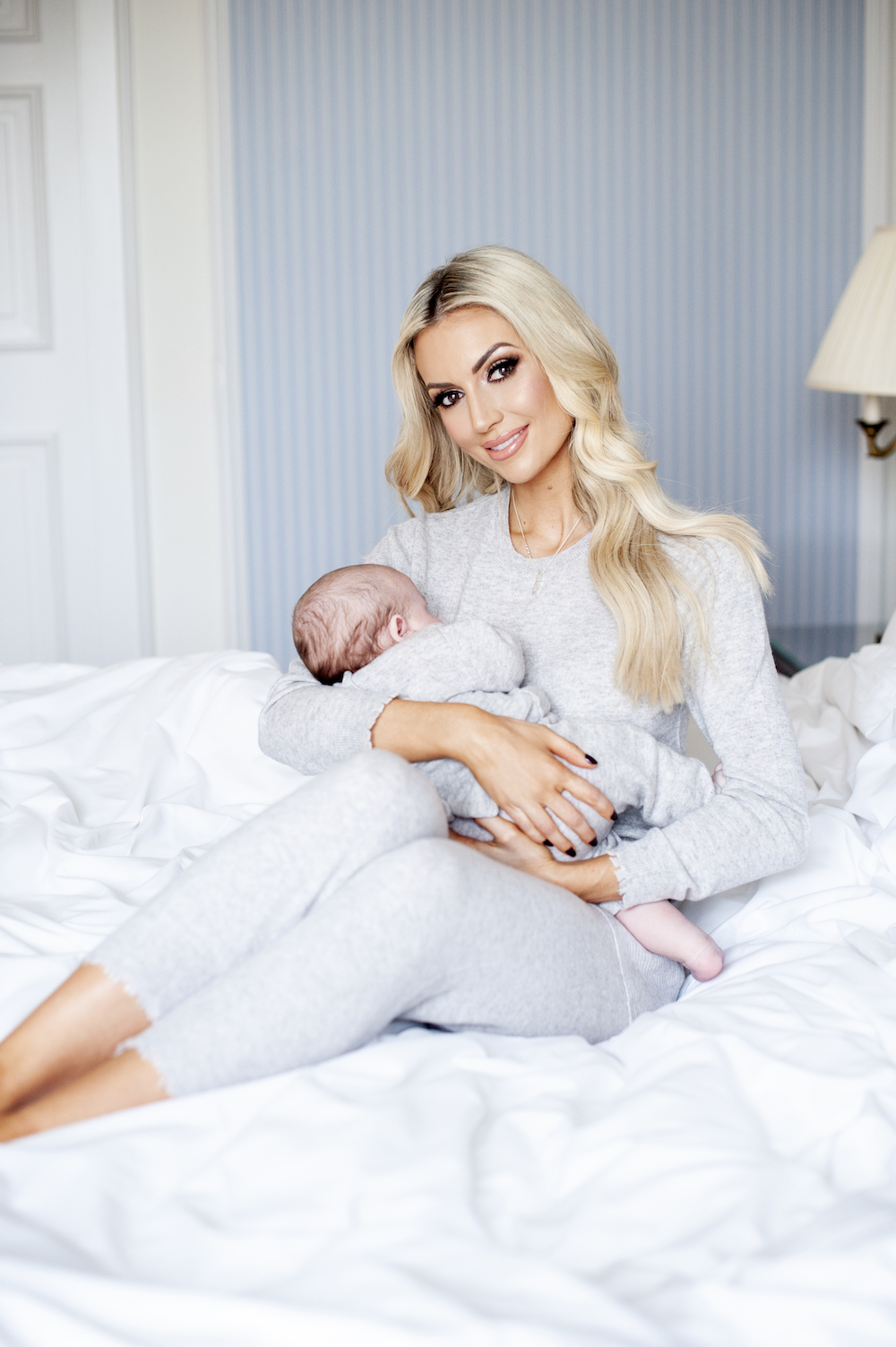 It's been a big week for Rosanna Davison and Wes Quirke. Not only did they welcome twin boys a few days ago but today they are celebrating baby Sophia's first birthday.
Rosanna posted the exciting news to Instagram, sharing that she is currently still in hospital; "Our baby girl is one today."
"Hard to believe that Sophia arrived into the world a year ago… and what a year it's been!! Cake, balloons, cuddles and pressies planned for a belated celebration when I'm home from hospital."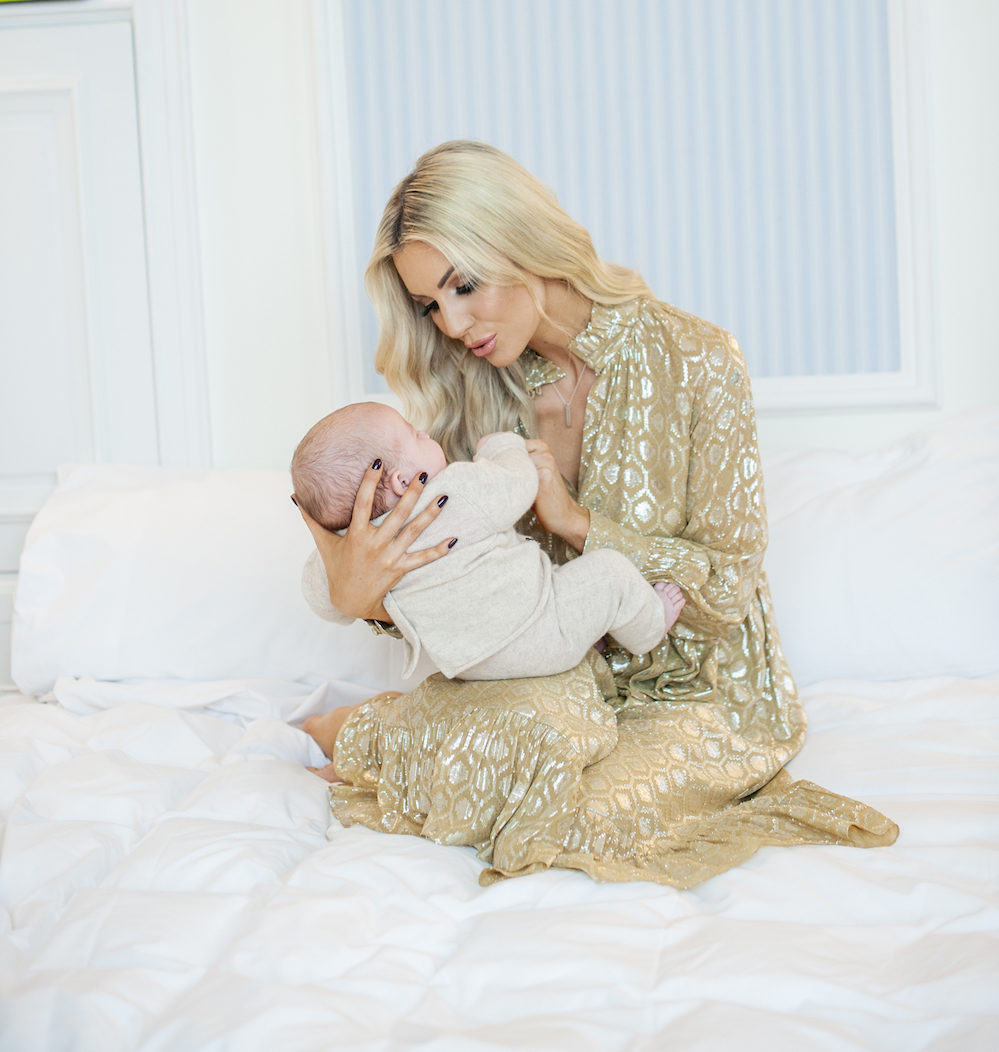 The couple welcomed their baby girl into the world last year via surrogacy after a long fertility struggle.
After 14 heartbreaking miscarriages, Rosanna believed she'd never carry her own children, but to her delight, fell pregnant earlier this year.
"I was told that I would probably never be able to carry my own baby due to a suspected immune system dysfunction, which numerous different medical treatments failed to rectify."
"So for this to just happen naturally, and to have twins too by complete chance, is an absolute dream come true for us," she said.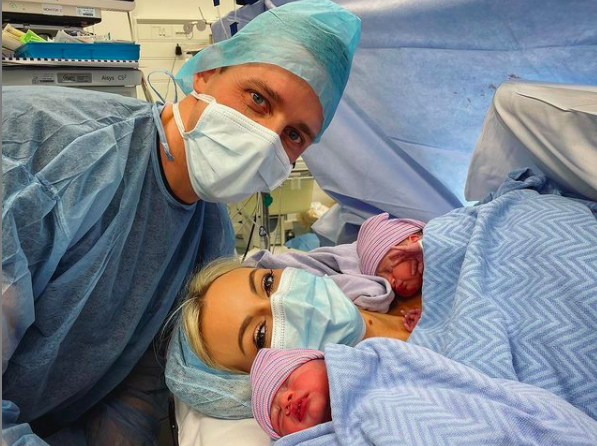 The model welcomed their two sons to the world earlier this week and mum and babies are said to be doing well.
Sharing the first glimpse of the newborns, Rosanna said, "Our beautiful and healthy identical twin baby boys, Hugo and Oscar, arrived safely into the world this morning and our hearts are bursting with love.
"Just like that, we've become a family of five and all our dreams have come true."
"We're deeply grateful to the wonderful, hardworking team at @nationalmaternityhospital for all of their kindness and support."