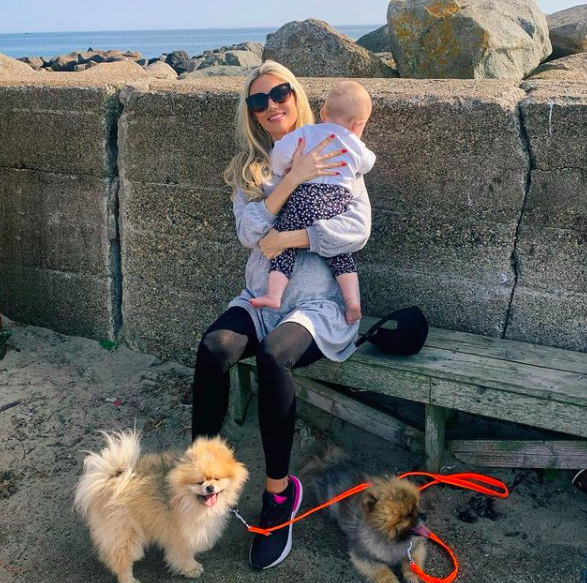 Rosanna Davison has been reunited with her daughter Sophia following a stint in hospital.
The model gave birth to twin boys, Hugo and Oscar, in the National Maternity Hospital last Wednesday, where she remained for a number of days.
The new mum returned home this week and spent some quality time with her eldest child.
Enjoying breakfast with the tot this morning, Rosanna said, "Momma multitasking; double pumping while giving Sophia her porridge."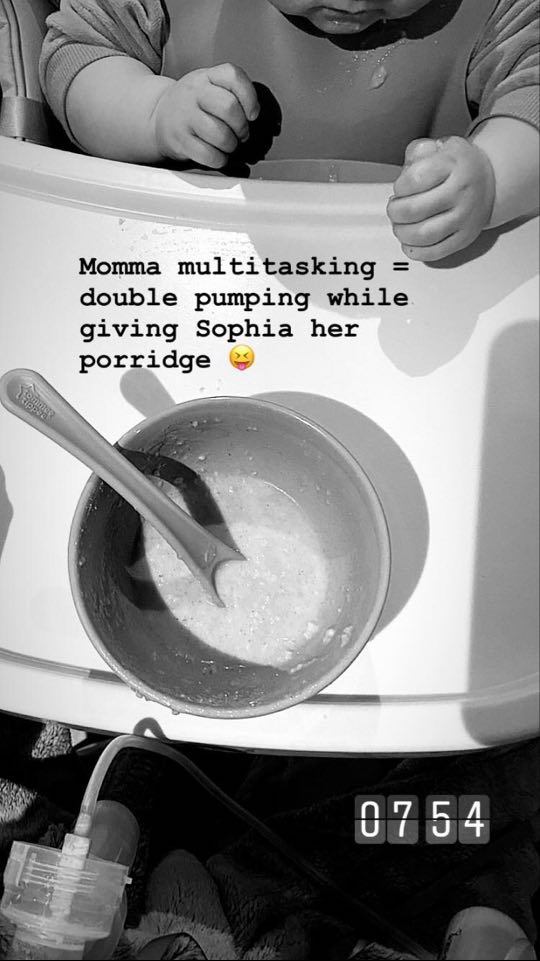 Little Sophia turned one over the weekend, and Rosanna was devastated that she couldn't be with her daughter to celebrate.
"Hard to believe that Sophia arrived into the world a year ago…what a year it's been," she said on social media.
"Cake, balloons, cuddles and pressies planned for a belated celebration when I'm home from hospital."
Rosanna and Wes welcomed their beautiful daughter to the world via surrogacy last November, following years of fertility struggles and 14 devastating miscarriages.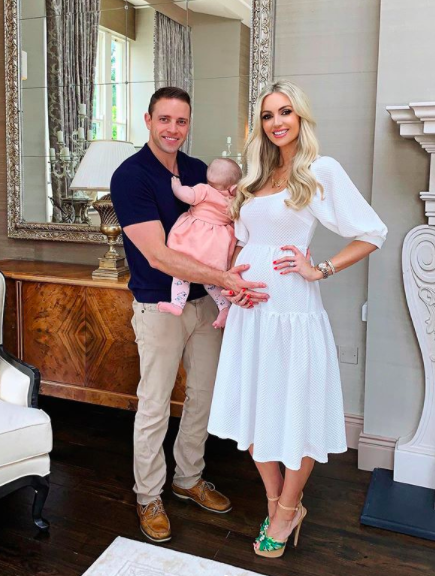 Recalling Sophia's birth, Rosanna previously told VIP Magazine, "We went over to Kiev on November 11th, the same day we had signed the contract a year before.
"She was about 37 and a half weeks then. We met the surrogate at her last full scan and it was so surreal to see a woman walk into the room carrying your child.
"We had to wait another week for her birth. At 39 weeks I got a call from the pregnancy coordinator saying she's gone into labour and to get to the hospital quick."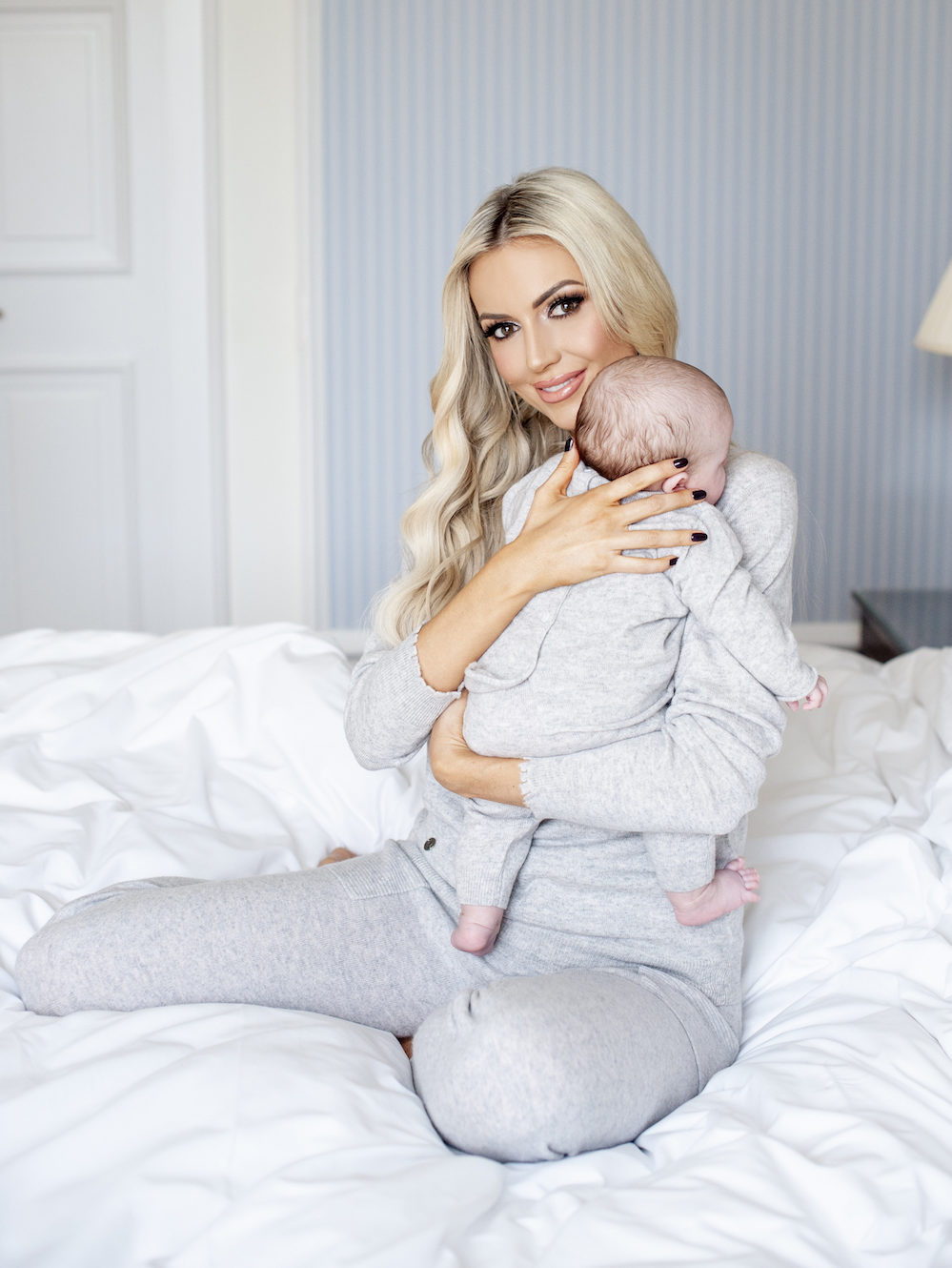 She continued, "We dashed, checked into our hospital room and then had to wait about an hour until we were called…we walked in as Sophia's head was crowning.
"They handed me the scissors and I cut the umbilical cord and I just turned to our surrogate and I was like, 'Thank you, thank you', bawling.
"The poor girl was just exhausted…so we were just handed Sophia…and that was it. I'll never be able to thank our surrogate enough. Never ever. It was extraordinary. The most surreal day of our lives – the 21st of November."