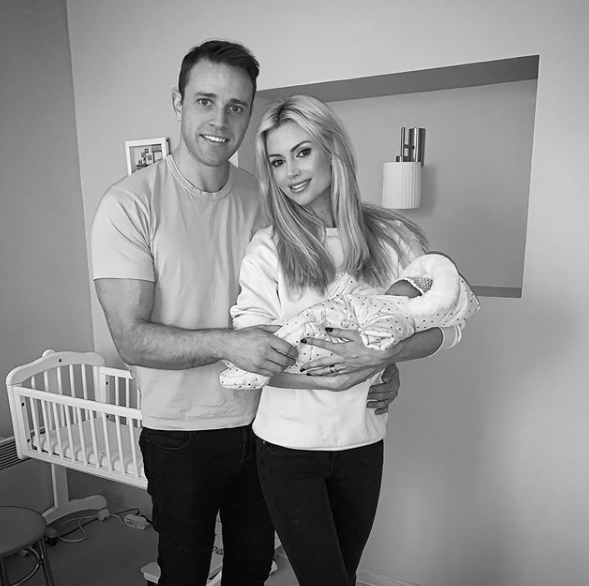 Rosanna Davison has shared an insight into life with her adorable new baby, Sophia.
The 35-year-old welcomed her first baby with husband Wes Quirke via gestational surrogate last week, and has since returned home and is getting settled in to life as a new mammy.
The beauty, who has been refreshingly open about her fertility journey that led her to little Sophia, says now she is making do with what she can.
Posting to Instagram a picture of the beautiful baba, the former Miss World said "Do the best you can… ((after 3 hours sleep & 5 coffees).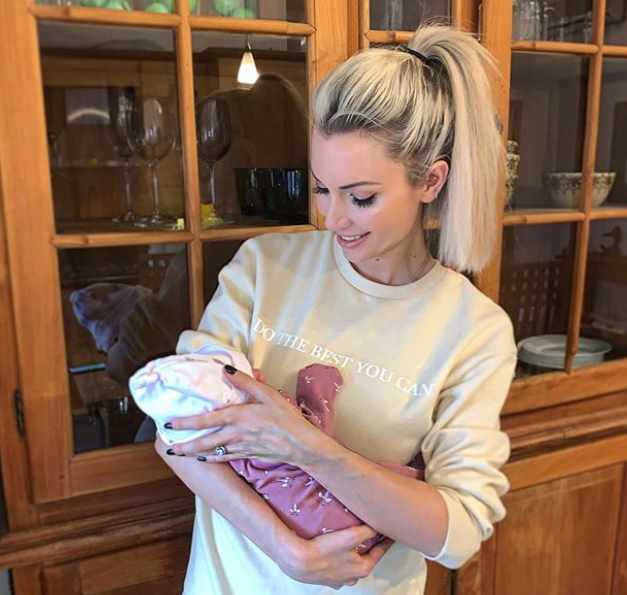 " Love being her mum! #Oneweekold"
Rosanna recently enjoyed her first outing with her new arrival, soaking in every moment of this hugely exciting time,
"Sophia's first walk," she said. "We were delighted to get the go-ahead from the paediatrician to take her out for strolls in the park, all snuggled up and fast asleep."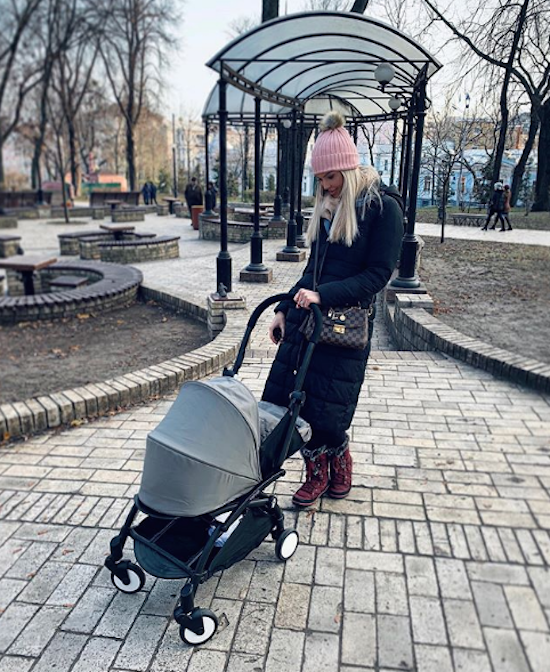 How adorable are the little family?!